Trinidad and Tobago Men's National Senior Team head coach Angus Eve empathized with some of his regular players, who did not make his final 23-man Gold Cup team.
However, he believes he has the "best group" for the job at hand—as the Soca Warriors look to cross swords with regional rivals Jamaica and hosts and defending Gold Cup champions, the United States.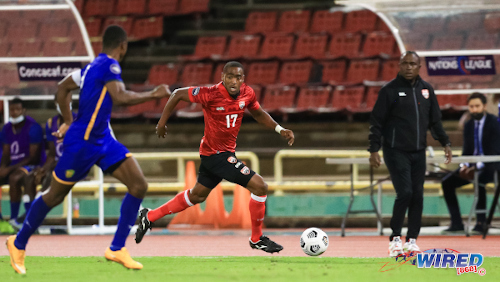 "I want to pay homage to the guys who got us here: people like Reon Moore, Justin Garcia, [Josiah] Trimmingham, Duane Muckette, John-Paul Rochford," Eve told the TTFA Media. "These guys have been very good for us. I just want to say that they are a part of the team but unfortunately you can only pick 23 players at this point of time.
"Nathaniel James is also doing very well. But looking at the squad that we have here, we just thought that this group was the best group we had to go forward with at this point in time."
Eve noted too that the likes of Defence Force central defender Justin Garcia and Club Sando stopper Josiah Trimmingham have been steady whenever they got the chance. The two defenders who were on the field when Trinidad and Tobago managed clean sheets against Jamaica (twice) and Guatemala this year.
But he believes the Warriors' defensive strength is more down to the team's structure than any individual. And he expects to remain solid in their absences.
"Defensively we have been very good as a team, no matter what we put on the park," said Eve. "Yes, I'm pragmatic. Yes, that's my style. I'm not Pep Guardiola but the style is working. We've played six games for the season and we only received one goal so far. So the team was picked with that in mind.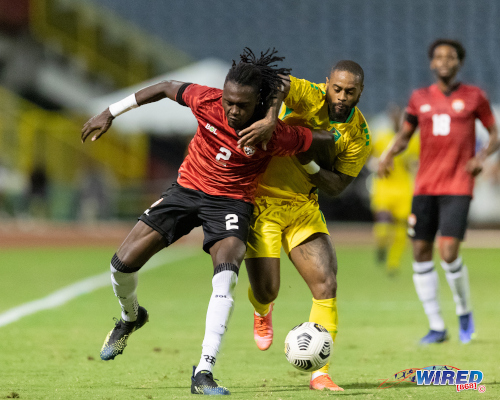 "We have a nice balance of youth—some nice young players who have played under-20 and now graduating—with some good senior players and some in-between players who we think [will] augur well in the future."
The average age of Eve's Gold Cup team is 27.
Eve noted that 22-year-old Atletico Ottawa defender Luke Singh, who represented Trinidad and Tobago at youth level before flirting with the Canada Senior Team, accepted a call to represent the Warriors at the Gold Cup, only to be hobbled by a calf injury.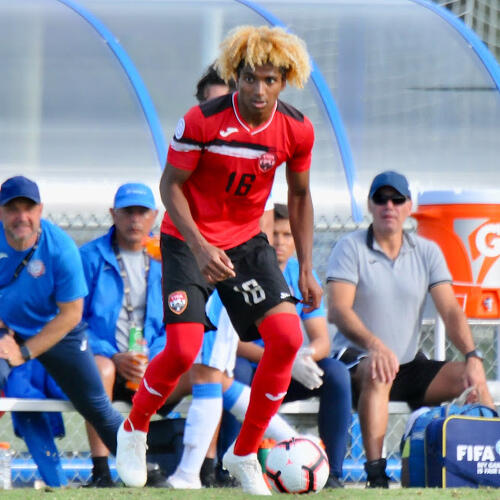 Apart from Singh, left back Keston Julien and playmaker Judah Garcia also missed the Gold Cup due to injury. However, Eve said he is happy with the balance of his current squad.
A busy winger-cum-central midfielder and Trinidad and Tobago's most capped player, Eve said experience showed him that the strength of the group takes precedence over the individual and he is delighted with the camaraderie within his current squad.
"One of the first things I tried to bring to the group is the passion for Trinidad and Tobago football," said Eve. "If anybody remembers me as a player, I always give 110 percent every single game—and that's how I believe the game should be played.
"The game is very athletic today, so we need to have those sort of players and midfielders. [And] the spirit has been fantastic [in the team]."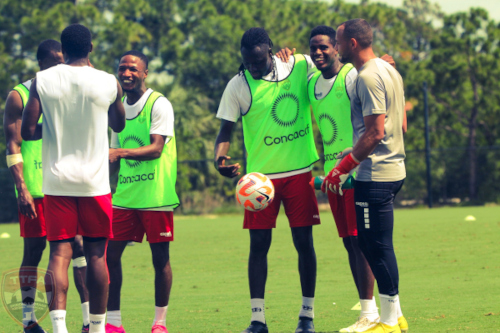 Eve reiterated his pride in the team's qualification for the 2023 Gold Cup and promotion to the Concacaf Nations League A, although both came about due to disciplinary action against Nicaragua for their illegal use of a naturalized player.
Trinidad and Tobago finished ahead of St Vincent and the Grenadines and The Bahamas to finish second in Group C of the 2022-23 Nations League B. As such, Eve said the Warriors earned it.
"It was no easy feat [to qualify]," he said, while suggesting that the Warriors have progressed under his tenure. "It was not like we qualified simply because of Nicaragua. We came second overall, so we deserved to be here.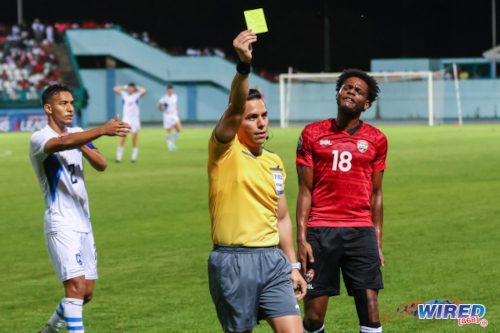 "We didn't do anything wrong. There is no shame in what we did.
"[…] We have qualified for back to back Gold Cups now, and this time we qualified directly…"
Eve confirmed that the Warriors will remain in camp for two weeks in Miami, after discussions with the Fifa-appointed Normalisation Committee.
"It is a lot of money they are spending," said Eve, who said the Normalisation Committee has consistently supported him as head coach. "[…] We need to go out on the park and repay that faith they've shown in us."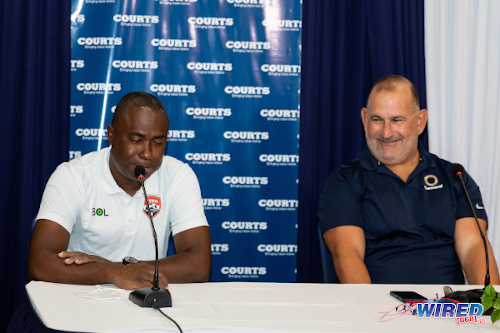 Eve acknowledged that he rubbed Trinidad and Tobago football fans the wrong way in the past with his "realistic" appraisal about the Warriors' ability to compete. And he insisted that he has "no fear" in their Group A opponents, despite the gulf in rankings between the respective nations.
"Jamaica [are] stacked with a lot of [England] Premiership players and players playing in very good leagues from all over the world," said Eve. "[…] The truth is we don't have Premier League players any more [like] we used to back in the day. We don't have players playing in the top leagues all over the world anymore—we used to.
"But the guys we have, I have 100 percent faith in them […] and the team structure we have created. We have a good solid staff with people complementing each other, and it augurs well because it passes down to the players."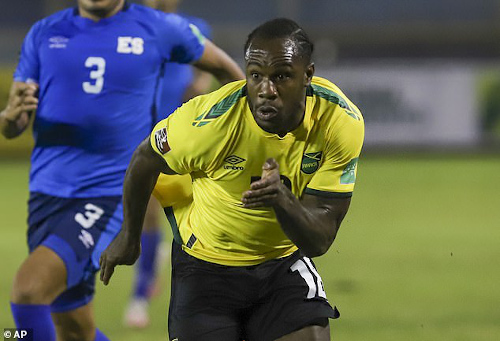 He promised the Warriors will be ready when they open their 2023 Gold Cup campaign on 25 June against one of the teams from the qualifying rounds—with Curaçao the favourites for that berth.
"We just have to go out there and be prepared and be focused on the job at hand," said Eve.
Trinidad and Tobago players (Tabulated as club; age; caps/ goals scored)
Goalkeepers: Denzil Smith (W Connection; 23; 1/0), Nicklas Frenderup (Ranheim IL—Norway; 30; 10/0), Marvin Phillip (AC Port of Spain; 38; 91/0);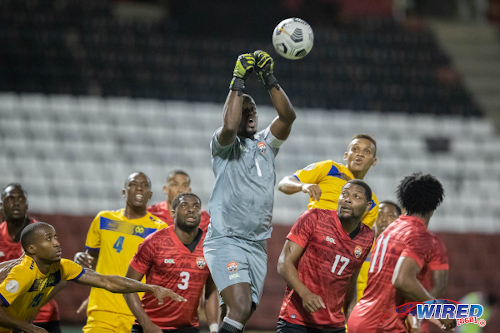 Defenders: Alvin Jones (Club Sando; 28; 43/2), Shannon Gomez (San Antonio FC—USA; 26; 8/0), Triston Hodge (Hartford Athletic—USA; 28; 25/0), Kareem Moses (FF Jaro—Finland; 33; 16/0), Leland Archer (Charleston Battery—USA; 27; 3/0), Sheldon Bateau (SK Beveren—Belgium; 32; 50/4), Aubrey David (SD Aucas—Ecuador; 32; 72/1);
Midfielders: Molik Khan (Minnesota United 2—USA; 19; 4/0), Andre Rampersad (HFX Wanderers—Canada; 28; 2/0), Neveal Hackshaw (Oakland Roots SC—USA; 27; 32/2), Ajani Fortune (Atlanta United—USA; 20; 4/0), Joevin Jones (Police FC; 31; 82/12), Daniel Phillips (St Johnstone—Scotland; 22; 7/0);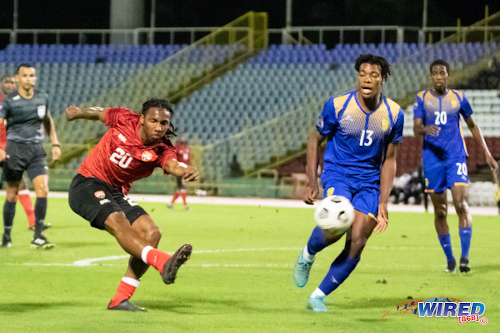 Attackers: Kaïlé Auvray (Sporting KC Academy—USA; 19; 5/0), Levi Garcia (AEK Athens FC—Greece; 25; 38/8), Kadeem Corbin (TLH Rangers; 27; 3/0), Real Gill (Club Sando; 20; 0/0), Ryan Telfer (Miami FC—USA; 29; 21/8), Kevin Molino (Columbus Crew—USA; 32; 56/22), Malcolm Shaw (Atletico Ottawa—Canada; 27; 0/0).
Editor's Note: Real Gill's appearance and goal against Saint Martin are not recorded since that match was designated as a training scrimmage, while he was subbed as a substitute against Guatemala and so did not get a cap there either.