One win away from finally being crowned world champions, West Germany, European champions and the most consistent World Cup performers over two decades, arrive at 7 July 1974. Standing in their way, they find the Netherlands and the man everyone expects to succeed Pelé as the world's number one player, Johann Cruyff. 
It promises to be an epic final. Will it deliver?
Some finals are etched in World Cup lore thanks to dazzling goals and dizzying skills. This 1974 finale will be memorable for many because of its unprecedentedly explosive start, Germany's resolute comeback and Holland's relentless second half assault in search of an equaliser. 
As a teenager watching his first World Cup final, I have burnt into my memory one unsavoury incident that FIFA films never revisit. For me, it underlines the lengths to which some are prepared to go to achieve success at the highest level of a sport now often misleadingly touted as "The Beautiful Game".
It is the opening quarter of the encounter. So far, Wim Rijsbergen has been doing a masterful job on Gerd Muller. The German striker is built like a tank. The Dutchman thwarts his every move, repeatedly dispossessing him with confidence.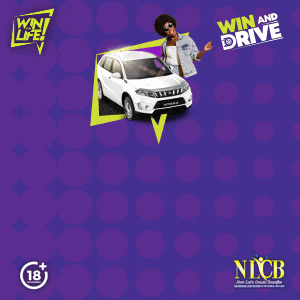 Then, 22 minutes in, with Muller just inside the penalty area and his back to the Dutch goal, Wolfgang Overath slips him a pass. Muller falls back onto his marker. Both men go down.
As they do so, Muller appears to step on Rijsbergen's right instep.
Deliberately.
Rijsbergen gets to his feet but goes back down immediately. He clutches his right instep. Wim Van Hanegem, who has had the best view of the incident, gives Muller an angry shove. Stiffening, the Tank drops theatrically to the turf.
TV replays show clearly that the number 13 has taken a dive. But these are pre-VAR times. Taylor takes his linesman's advice. He books Van Hanegem.  
Rijsbergen receives the attention his instep needs. In today's World Cup, VAR would highlight the German's surreptitious stamping motion, visible on the TV replay. But without a review facility, Taylor can take no action. Muller's stamp goes almost unnoticed, completely unsanctioned.
And Muller survives to put a dagger through the Dutch heart…
Home fans occupy the vast majority of the 75,000 seats in Munich's Olympiastadion, unsure of their team's ability to match their high-flying opponents. German manager Helmut Schön has decided to assign right-back Hans-Hubert "Berti" Vogts the task of man-marking Cruyff.

But for all their planning, the hosts cannot anticipate what still stands today as the most stunning opening 60 seconds ever witnessed in a World Cup final.
Kicking off, the Dutch string together 13 passes, boldly advancing into Germany's half. Soon, Rijsbergen plays the ball back to his captain inside the centre circle. Cruyff takes off on an audacious diagonal run left of centre, leaving Vogts gasping in his wake. 
He is only a couple strides from the German six-yard box when Uli Hoeness' desperate, outstretched leg brings him crashing down. English ref Jack Taylor makes his easiest decision of the match.
Penalty! Inside the opening 60 seconds. No German foot has yet touched the ball. 
The Germans are stunned; the Dutch players' wives, in a huddle, cannot bear to look. Up to the spot steps Johan Neeskens. Right down the middle goes the ball. Custodian Sepp Maier flings himself low to his right.
A German foot or hand has still not touched the ball. 
Holland 1, Germany 0. 
Like against Sweden, the early goal forces the Germans to abandon their defensive shell. Perhaps surprised by the speed with which success has come, Holland appear content to abandon habit and slow the game. 
And Cruyff is too quick for Vogts. And too skilled. The 'Gladbach defender knows it. Four minutes in, mere seconds after knocking him to the ground with a vicious tackle from behind, Vogts fouls the number 14 again. That earns him a booking from Taylor, prompting Vogts to avoid further risk. For the rest of the opening session, he is content to zone Cruyff as best he can.
Germany dodge another bullet. Arie Haan runs on to a return pass in the German penalty area and is shoved in the back by Hans-Georg Schwarzenbeck. He stumbles, loses control but stays on his feet. Taylor waves play on. 
His injury attended to, the struggling Rijsbergen limps to left-back but, unable to sprint, returns to the middle. Reluctant to lose his struggling centre-back, Dutch manager Rinus Michels opts to delay replacing him.
Big mistake!
Three minutes on, Bernd Hölzenbein cuts in from the left and drives straight at the blond number 17. Chasing back from midfield, Wim Jansen realises that the hobbling Rijsbergen is beaten. He lunges for the ball. 
A second mistake! Down goes Hölzenbein. 
In nine previous World Cup Finals, there has not been a single penalty awarded. Now, for the second time in 24 minutes, referee Taylor points to the spot. 
In vain, the Dutch protest. Jansen, TV replays confirm, has missed the ball. But he also appears to have missed Hölzenbein who, straightening both legs, seems to have flung himself to the turf. 
The Frankfurt winger, the commentators remind us, has a reputation for "diving". Indeed, they recall, in Germany's earlier encounter against Poland, it was his controversial fall, that won Germany a penalty. 
British TV commentator Hugh Johns has a look at the replay.
His reaction? "That's a very, very debatable penalty decision, I would say." 
Matters not. Paul Breitner sets the ball down and calmly slots in to Jan Jongbloed's right. 
After 26 minutes, West Germany are level.
And oozing confidence. In the 43rd minute, Rainer Bonhof makes a run down Holland's left flank and bursts past Rudi Krol. Reaching the goal-line, he pulls the ball back for Muller. Shielding the ball from the tireless Arie Haan, the burly number 13 swivels and shoots low to Jongbloed's right a split second before Haan's boot arrives.
Jongbloed's despairing dive too is late.
Muller's 68th goal in his 62nd and final international appearance gives Germany a 2-1 lead.
As Taylor's whistle announces half-time, still upset at the dubious penalty and Germany's take-no-prisoners approach to tackling, Cruyff accosts him. As they enter the players' tunnel, Taylor books him for dissent. 
Ahhah! Now Vogts can get back to snapping at Cruyff's heels like a bull terrier for the rest of the match.
The final 45 minutes produce some of the most thrilling, end-to-end action ever witnessed in a World Cup final. 
Early on, Bonhof can seal Germany's victory—he puts his header just wide of the post with Jongbloed frozen. The let-off galvanises the Dutch. Displaying great stamina, they appear at times to have more than 11 players on the pitch, doing everything imaginable to get back on level terms. 
To their credit, Germany always manage to put a body on any Dutch player in a position to shoot. Maier denies Van Hanegem from point blank range. Johnny Rep smashes a cross from sub René Van de Kerkhof into the body of Maier. Sliding in to a Wim Suurbier right-side cross, Rep somehow misses the far post under Maier's challenge. 
With 15 minutes left, Cruyff dispossesses Jürgen Grabowski and releases Rep. Once again, his shot just beats the far post. 
Four minutes from time, Hölzenbein goes down in the box again. Referee Taylor has a clear view. He waves it off. Then, with Maier beaten, Neeskens' 30-yard screamer whizzes past the wrong side of the post.
As the 45th minute expires, Wolfgang Overath lobs a free kick towards the Dutch corner flag. As the final whistle sounds, Muller is chasing after it.
I recall looking back at the film of the 1966 final years later. Those final seconds assume a new significance.
In the 120th minute of the Wembley game, Overath was the only player with the guts to chase Geoff Hurst as the England forward completed a hat-trick to seal the home side's victory…
Today in Berlin, Muller runs back to the half-line with hands upraised. He sinks to the turf. After 20 frustrating years, Germany have finally exorcised their demons and won their second World Cup.
West German chancellor Gerhard Schröder presents the new trophy, the Jules Rimet Cup replacement, to victorious captain Franz Beckenbauer. 
I remember. 
In 1954, former prisoner of war Fritz Walter was the winning German captain. Today's winning captain, Beckenbauer, also had a link to World War II. His birth date is September 1945, four months after the surrender of Nazi Germany to the Allies.
I wonder. 
Does today's final 2-1 scoreline mark a paradigm shift? Champions Brazil won 4-1 in 1970, scoring 19 goals in six matches and conceding just seven. Today's champions have played seven matches, scoring a total of 13 goals and letting in only four. The defeated Dutch netted 15 and conceded three. 
I conclude. 
The result of the 1974 final has changed the face of the international game forever. So reminiscent of Hungary's fate 20 years earlier, what has befallen Holland at the final hurdle today may well serve to reinforce a disturbing notion.
Might the formula for World Cup success become this: play conservatively, defend in numbers and hope for a fast break?
I close. 
Nowadays, in the club football in Europe is dominated by a handful of powerful clubs, who sometimes produce fantasy football. Their deep-pocketed international owners pay staggering salaries to the world's best to assemble dream teams.
But every four years, when they step into the cauldron of the World Cup, those same mega-stars are often unrecognisable. Unlike some club managers, national team managers simply cannot buy quality players to make their teams almost invincible.
So, mercifully, World Cup success still cannot be bought on the transfer market.