Not since the horror trilogy, "Hostel", has an unsuspecting tourist stumbled into such a mess.
Trinidad and Tobago Prime Minister Kamla Persad-Bissessar left Piarco International Airport for Brazil yesterday evening to enjoy today's 2014 World Cup semifinal match with her grandson. If her grandson happens to be younger than 18, Mr Live Wire thinks it could be a matter for a child welfare agency.
It is hard to overstate the lopsided nature of today's World Cup clash between hosts Brazil and Germany, in which the five-time champions were mauled 7-1 and trailed by five goals within the first 29 minutes.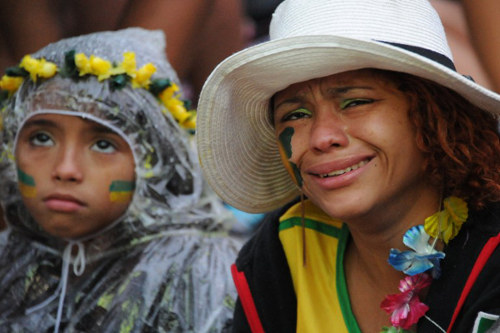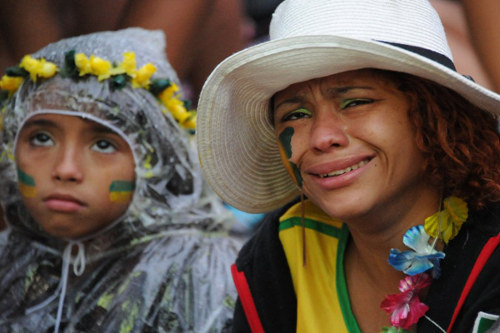 It's not just that Grenada put up a better fight against the invading United States army in 1983; there were grannies attacked by armed thugs who held on to their purses for longer than that. Hell, even the West Indies cricket team would not have been down to its tail-enders yet!
Fred, the Brazilian number 9 who couldn't even score in Room 201 if Machel Montano was his wing-man, was again the target of ire from the Brazil fans, who booed his every touch after the opening half hour.
Fortunately for Fred, he rarely touches the ball anyway.
But what about Brazil coach Luis "Big Phil" Scolari who kept playing him; and who stood by impotently as his team was ripped apart like gift wrapping on Christmas Day?
Scolari could not have done a worse job if he let Persad-Bissessar give the halftime speech.
Credit due to the Germans though who were as ruthless and efficient as ever; minus playmaker Mesut Özil who was as useful as decorative fruit—nice to look at but ultimately unsatisfying.
Miroslav Klose took the opportunity to crown himself as the highest World Cup scorer of all-time with his 16th goal at the senior FIFA tournament. Somehow, Brazilian legend Ronaldo, who he surpassed, will have to muster the nerve to congratulate him tonight.
André Schürrle came off the bench to score a double—his second was a spectacular left-footed drive into the jep nest that drew applause from even the Brazilian supporters—while Toni Kroos also scored twice and Thomas Müllerand Sami Khedira chipped in as well.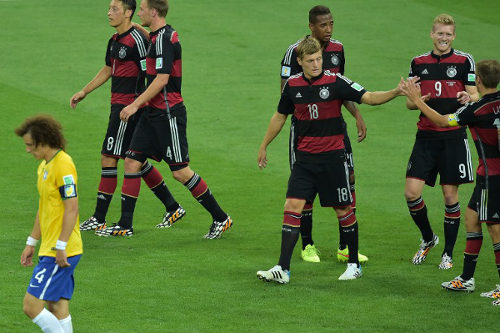 Oscar got Brazil's lone item in the 90th minute.
Up in the stands, Persad-Bissessar must have wondered what the hell was going on.
Mr Live Wire was unreliably informed that the Prime Minister remarked: "If I wanted to see licks like this, I woulda just read over the THA Election results!"
Today's World Cup action
Germany 7 (Thomas Müller11, Miroslav Klose 23, Toni Kroos 24, 26, Sami Khedira 29,André Schürrle 69, 79), Brazil 1 (Oscar 90)
Star of the Day
Germany attacker André Schürrle's locks are reminiscent of Clint Eastwood's character in the unforgettable spaghetti western, "The Good, The Bad and The Ugly," and he would not have been out of place with a smoking gun and a sombrero.
He certainly did not need that famous bit of advice from 'Tuco': "When you have to shoot, shoot. Don't talk."
Villain of the Day
It is hard to choose between the dizzy pair of Dante and Fernandinho or the abject Fred for our anti-hero today.
But Mr Live Wire has opted to give the privilege to Brazil coach Luis Scolari instead for leading his team into an almighty spanking that even the fictional character, Ana, in "Fifty Shades of Grey" would have reported as domestic violence.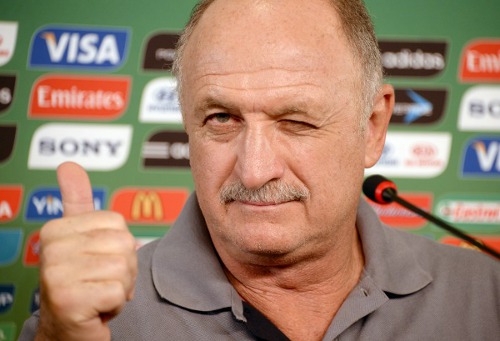 Scolari has roughly four days left on the job and he probably won't be expecting a contract extension or any big offers elsewhere anytime soon. After today's mauling, he probably couldn't even replace Ashworth Jack at the helm of the TOP.