What does the FIFA World Cup mean to you?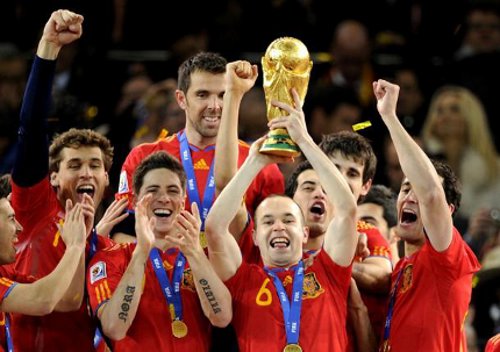 Wired868 asked some of our more illustrious football readers to share their memories of the greatest single sporting event on the planet. And we would like you to do the same.
There are three basic questions and, each week, we will take one answer from a different interviewee. So let's kick off:
My favourite World Cup memory
Former Trinidad and Tobago midfield visionary and Europe-based professional David Nakhid always had a touch of the revolutionary in him. He opens our Wired868 column in the style of his favourite team: shuffle, pass, shuffle, pass, feint, reverse pass… Goal!

David Nakhid: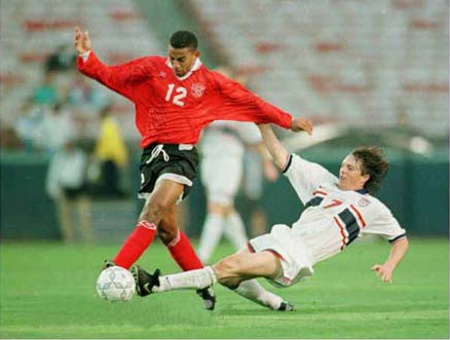 There are many moments of individual and collective brilliance that we have all witnessed at the various World Cups: from the ground-breaking Brazil '70 team with their array of exceptional players, Johan Cruyff's dominance in the '74 edition, Mario Kempes and Teófilo Cubillas in '78, the aesthetics of an outer-worldly Brazil in '82 and Paolo Rossi, Diego Maradona, Maradona, Maradona in '86, a '90 best forgotten, the synergy of Romario and Bebeto in '94, Ronaldo's inexplicable meltdown in '98, Ronaldo as the finished product in 2002, Zinedine Zidane's not so inexplicable meltdown in 2006, culminating in Spain's collective and unparalleled mastery of the football in the World Cup's last edition.
Forgive me then if my favourite World Cup memory seems somewhat abstract or downright strange. Invariably, it was the 1982 World Cup and a game between Brazil and Argentina.
Brazil was as free-flowing as ever, the team's almost surreal brilliance chipping away at my previous notions of how this game should be played. In 1986, I would sit in the living room of my coach at US semi-pro team Virginia Spartans, John Kerr Sr, before every and watch play after beautiful play from Brazil's 1982 team.
One play caught our eyes and we could not quite explain it… even now!
Oscar, considered the least of the disciples in footballing terms on that team, had just played the ball into the elegant Socrates as they came out of defence. Socrates uncharacteristically slipped on the ball and fell and it bounced back, luckily, to Oscar.
Oscar had time to play the ball almost anywhere else; instead, he touched the ball once and played it straight back to Socrates while he was still on the ground.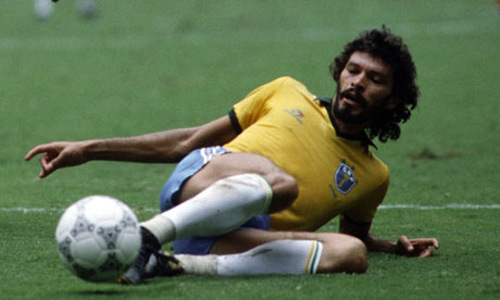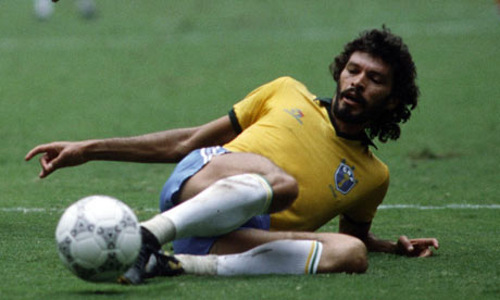 It was defiant, imperial, confident; a signal to all that we can play this way because we dare to!
It is my favourite World Cup memory!
My all-time favourite World Cup team    
Trinidad and Tobago national head coach Stephen Hart showed his tactical flexibility by somehow managing to squeeze two teams in there. Like Nakhid, he cooed about the Brazil of yesteryear.
Stephen Hart: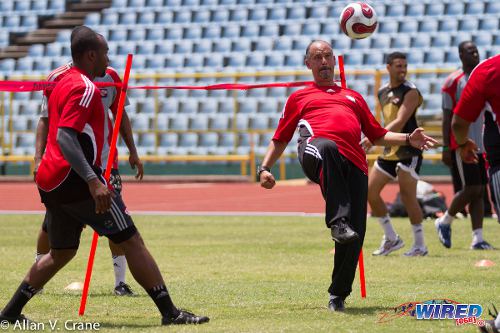 The Brazil 1970 team hands down: One of the most balanced teams, playing beautiful fluent football with a variety of goal scorers.
I also like the Brazil 1982 squad for its daring to play attacking football with flair, in an era where negative football was creeping into the game. It was the team that dared to play. This was a return to what we may call "Samba Football": a team of adventure, creativity and individualism. A true team nonetheless, one that put passes and movement together in breath taking simplicity.
The 1982 team lacked two crucial pieces that the 1970 squad had: a genuine striker and a quality goalkeeper. Waldir Peres had a very poor tournament in goal and Serginho was stage-struck. They were highly criticized for their failure to lock down the Italy game, where all they needed was a tie.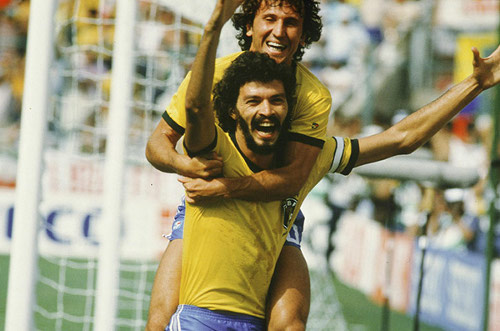 Yet, the 1982 World Cup is remembered for this Brazil team more than the Italians that won it; although, strangely enough, this was one of the more adventurous Italian teams in World Cup history.
My favourite XI World Cup players of all time
Former "Strike Squad" star and Portugal-based striker Leonson Lewis' first choice central defensive pairing never played in a World Cup. It was the former Trintoc pair of Stuart Charles-Fevrier and Garnett Craig:
"I had to play against Stuart Charles and Garnett Craig as a young player and those are the best two stoppers I ever played against at a local level. Stuart was short and fast and Craig was tall and fast. They were world class and could match with anyone."
Once we got that out of the way, Lewis selected a Fantasy XI that was big on dribblers but did not care much for midfield hard-men.
Leonson Lewis: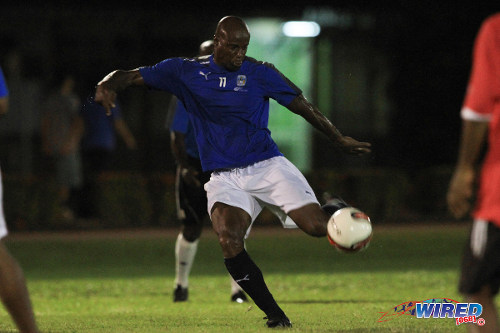 Sepp Maier (Goalkeeper/ Germany)
My first position was as a goalkeeper at under-12 level for Searchers FC in Mon Repos. I was fascinated with the diving around and Sepp was my idol.
My dad (Lloyd "Jeff" Lewis) told me he didn't want to be a keeper because it was too dangerous and he said he would support me if I played in any other position. So I decided to play outside and score some goals instead.
Josimar (Right back/ Brazil)
He used to do what Dani Alves does now; he was a great attacking player. I will always remember that goal he scored from a really ridiculous angle in one World Cup. He wasn't even supposed to start, someone got injured and they put him on.
Roberto Carlos (Left back/ Brazil)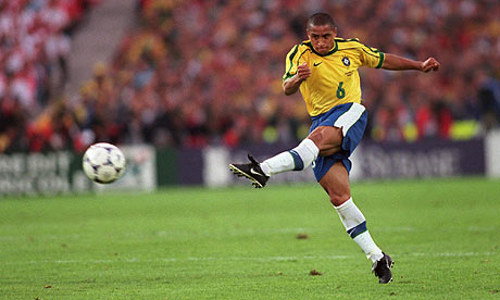 Like Josimar, he was great going forward. I loved his strength and his ability to shoot the ball and his energy levels.
Gerard Piqué (Defender/ Spain)
I always liked the stoppers who can play. He can defend well and pass the ball. I like any player who can really pass the ball.
Franz Beckenbauer (Defender/ Germany)
I loved his class, his ability to pass the ball and his reading the game and simple but effective style.
Zinedine Zidane (Midfield/ France)
Zidane is just an amazing player. He is total class; his touches, his passing, his ability to see all around. He is my favourite midfielder.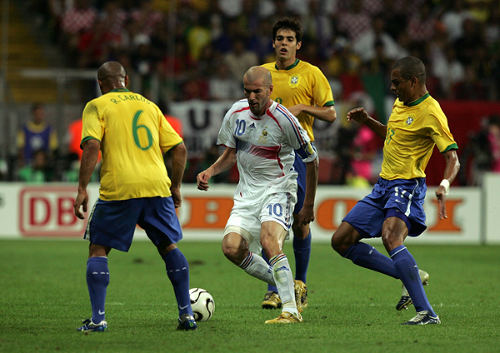 Ronaldinho (Midfield/ Brazil):
I love his natural flair and creativity. I think he is right up there alongside Zidane.
Denilson (Left wing/ Brazil)
I love his speed and dribbling ability. I really find him to be a joy to watch.
Garrincha (Right wing/ Brazil)
When I watched football from that time, he caught my eye more than Pelé. Pelé was the young one who was getting the goals but Garrincha was the master of that team. He was incredible and most of Pelé's goals were from Garrincha passes. (Click here for footage of Garrincha in action).
Diego Maradona (Forward/ Argentina)
He is the best player that the world has ever seen. He was fast, he could dribble, he could score goals, he could set up goals, you couldn't get the ball from him and whenever he had the ball you knew something would happen. He was like a workhorse too; he was always looking for the ball.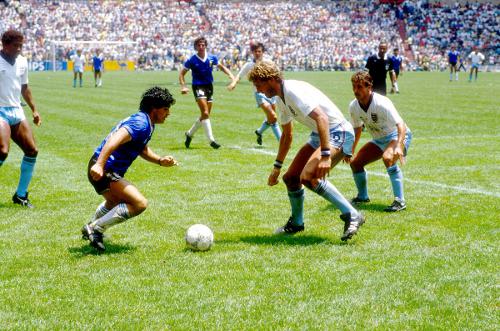 Pelé and his generation played at a walking pace. I always preferred Maradona as a more modern player in a faster-paced, energetic game. For me, Maradona will always be the best.
The most incredible thing I have ever seen is when he ran from halfline against England and beat six players to score. It is the best individual goal I ever saw and he did it at World Cup level too.
Nothing compares to him.
Pelé (Forward/ Brazil)
He was so prolific. He hardly missed. He could score from anywhere and using any part of his body. I loved his bicycle kicks the most.
I remember going out as a young boy and doing it over and over and over so that I could do it as well as him. Even when it was not necessary, I would use the bicycle kick to make a pass in a game. I made it a trademark because of Pelé and how well he did it.
World Cup Quote of the Day:
What better way to round off a trip down World Cup's memory lane with a word from the men that made it so special?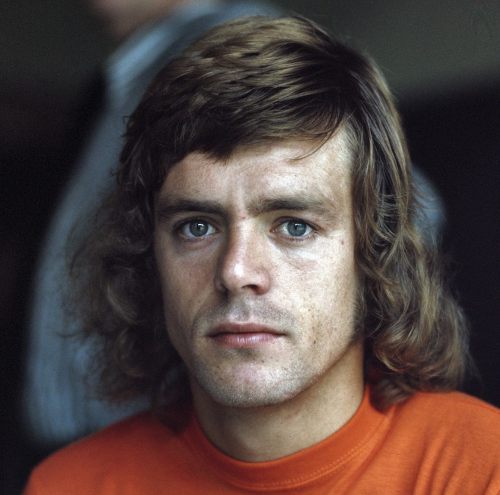 Today, we feature two seemingly contrasting quotes from two men who played in two of the most brilliant teams that never lifted the World Cup crown: Socrates from Brazil 1982 and 1986 and Johnny Rep from Holland 1974 and 1978.
Socrates:
To win is not the most important thing. Football is an art and should be showing creativity. If Vincent van Gogh and Edgar Degas had known when they were doing their work the level of recognition they were going to have, they would not have done them the same.
You have to enjoy doing the art and not think, 'will I win?'
Johnny Rep:
Anyone who says the only important thing is to play beautiful football, well, they are crazy… Yes, we liked to play too, but our character to win was 200 percent. With so many great players in one team you make art; you don't mean to, but you do.
It's different now—good players like Bergkamp and Kluivert lack the hardness to win.
Editor's Note: What is your fondest World Cup memory, favourite team and all-time top players? Let us know. And click here for our 2014 World Cup round-up news.