The Trinidad and Tobago Women's National Under-17 Team will be playing for a spot in the Concacaf Under-17 Championship tomorrow, when they tackle El Salvador from 4pm in a qualifying match at the Stadion Rignaal Jean Francisca in Willemstad, Curaçao.
El Salvador and Trinidad and Tobago have six points each from two Group A matches so far, with the Central American team enjoying a superior goal difference.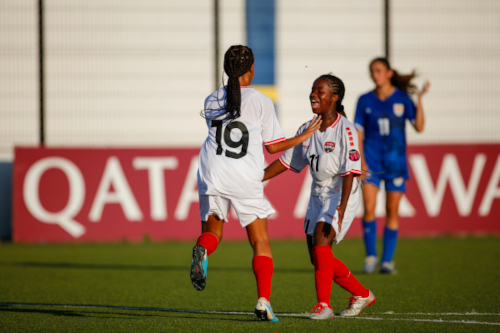 Only the group winners move on to the Concacaf Championship, where they will join the United States and Mexico.
Thus far, El Salvador have 19 goals in the qualifying competition without reply. The young Women Soca Warriors have nine goals with none conceded.
Scarborough Secondary forward J'eleisha Alexander, once more, leads the Trinidad and Tobago offence.
In April, Alexander opened her international account with a hattrick against Guadeloupe in the qualifying phase of the Concacaf Women's U-20 Championship.
And she has five goals already in the ongoing Concacaf U-17 qualifiers, as she followed up on a beavertrick against Curaçao with the opening item in a 4-0 triumph over the Cayman Islands yesterday.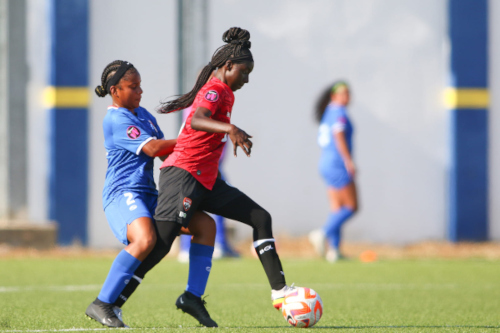 Alexander, the 2022 Secondary Schools Football League (SSFL) Girls Player of the Year, is one of nine survivors from the Trinidad and Tobago's 2023 Concacaf U-20 campaign, along with: Kaitlyn Darwent, Anastasia O'Brien, Cherina Steele, Orielle Martin, Mariah Williams, Mikael Yearwood, Rashed Archer and Kanika Rodriguez.
The Women's National Under-17 Team is led by head coach Rajesh Latchoo, who is also the Trinidad and Tobago Football Association (TTFA) head of coach education and youth football director.
And Latchoo is assisted in Curaçao by TTFA technical director Anton Corneal.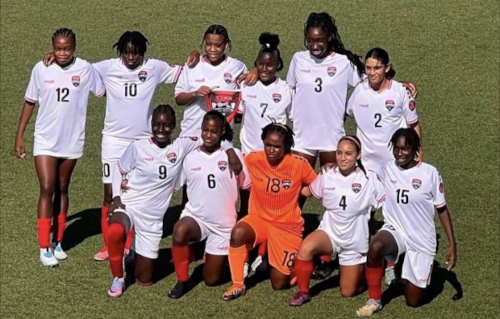 The Trinidad and Tobago teenagers might have the talent and the tactical nous—but whether they are dressed to impress is another story.
In a space of two months, the TTFA, led by Fifa-appointed normalisation committee chairman Robert Hadad and general secretary Amiel Mohammed, has sent three national teams out in the same two Capelli Sport uniforms.
On 22 June 2023, the TTFA announced a "two-year partnership with Capelli Sport" who will now serve as "the official and exclusive supplier of sports apparel and equipment for all categories of the TTFA, including the national teams as they compete in Concacaf and Fifa events".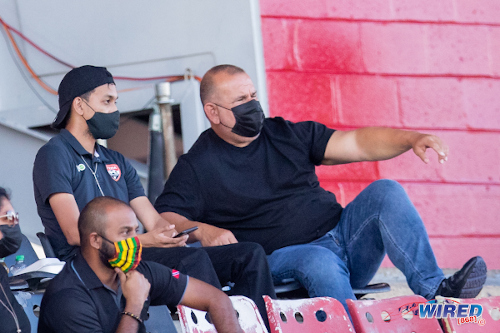 Inexplicably, two months later, the TTFA still has only one set of home and away kits and training gear. And those outfits are now being recycled for the second time by the Women's National Under-17 Team.
During Trinidad and Tobago's clash with the Cayman Islands yesterday, Guatemalan referee Mayary Cartagena twice warned winger Ariana Borneo about rolling up her sleeves to make her jersey more comfortable.
Borneo's discomfort was understandable though. She stands at barely over five feet. However, the jersey she wore was made to fit six foot one Soca Warriors defender Sheldon Bateau.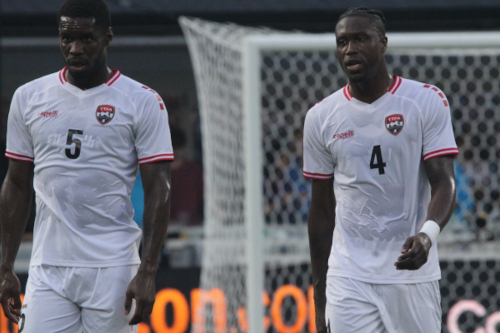 The Boys National Under-15 players faced even more embarrassment on their return to Trinidad from the Concacaf Under-15 Championship, when a national football official made them strip off their tops at the Piarco International Airport!
One parent, who spoke on condition of anonymity, recounted the bewildering scene to Wired868.
"My son told me to walk with an extra jersey for him at the airport, which I did," said the parent. "But when I saw him, I saw he already had a jersey and I thought he looked so nice in it. But then as soon as they came out with their luggage, they had to take it off right there in the airport!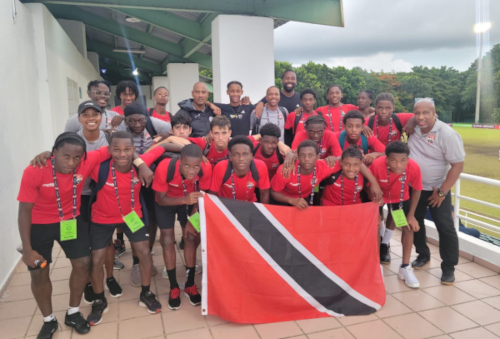 "They didn't even go in the bathroom. Boys were stripping right there in the airport. It was amazing."
In the case of at least one player, his parents forgot to bring an extra jersey for him. So, at 2am, the 15-year-old national player had to take off his Capelli jersey and walk bareback through the airport and across the parking lot to be driven home.
Neither Hadad nor Mohammed, as usual, responded to requests for comment on the clothing farce, or on the reason that national teams have been short on equipment.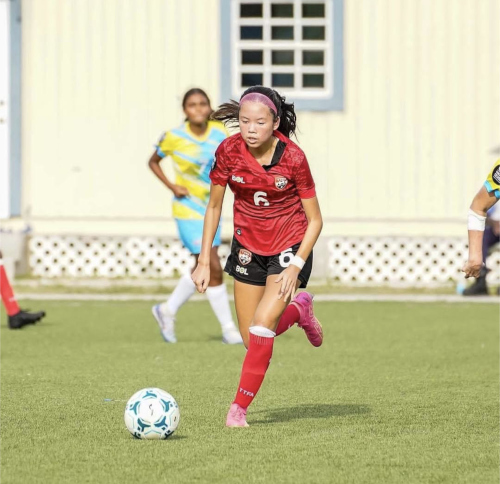 For the Caribbean Football Union (CFU) Girls' Under-14 competition, Trinidad and Tobago played in old kits from their previous sponsor, Bol.
Wired868 understands that the TTFA was asked to give Capelli Sport at least a month's notice for gear. However, we were unable to confirm whether requests were made too late to be actioned for the national youth teams.
It is uncertain why the normalisation committee, which includes Nigel Romano and Trevor Nicholas Gomez, did not purchase Capelli outfits at a sport store to spare the embarrassment and discomfort of its national youth players.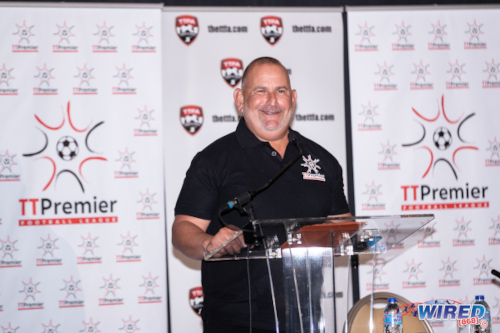 Hadad, according to Fifa's structure for normalisation committee members, pockets US$6,500 (TT$44,000) per month, while his colleagues take home US$4,000 (TT$27,000) per month.
After 42 months at the helm, Hadad should have banked US$273,000 (TT$1.85 mil) for his TTFA stint so far with Romano due US$168,000 (TT$1.14 mil).
It would have cost roughly TT$10,000 (US$1,472) to give two new outfits to each national youth team to use, as they represented Trinidad and Tobago.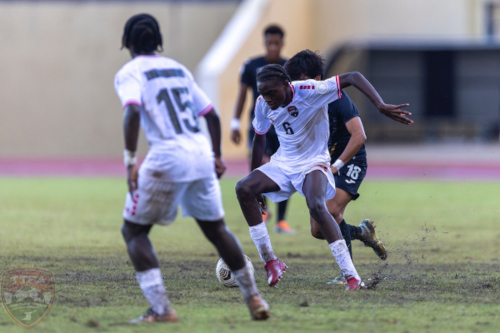 Hopefully, the Women's National Under-17 Team will get the job done in spite of the slight.
(Trinidad and Tobago National Under-17 Team)
Goalkeepers: 18.Mikaela Yearwood, 1.Maya Figgener, 21.Janike Ramoutar
Defenders: 2.Kaitlyn Darwent, 5.Anastasia O'Brien (captain), 3.Jasmine McNish, 15.Kanika Rodriguez, 20.Kimora Mitchell, 14.Cherine Steele,
Midfielders: 6.Cherina Steele, 7.Rasheda Archer, 10.Orielle Martin, 8.Madison Campbell, 16.Ty'Kaiya Dennis, 4.Ariana Borneo,
Forwards: 13.Sonia Lamarre, 17.Natalia Gosine, 19.Daneelyah Salandy, 12.Nikita Gosine, 9.J'eleisha Alexander, 11.Mariah Williams.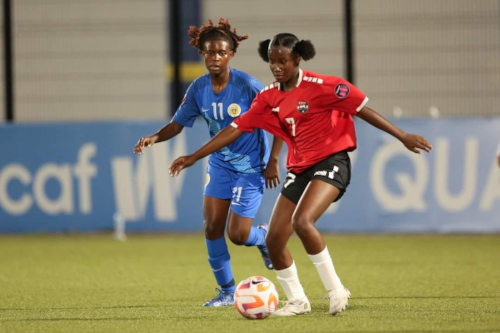 Concacaf Women's Under-17 qualifying tournament
(Monday 28 August)
Trinidad and Tobago 4 (J'eleisha Alexander 12, Nikita Gosine 60, Cherina Steele 88, Daneelyah Salandy 90+1), Cayman Islands 0
El Salvador 7 (Genesis Carpio 9, Jasmine Diaz 45+2, 77, Giselle Marquez 72, Keila Lino 81, Alyssa Jurado 90+2, Janelle Torres 90+5), Curaçao 0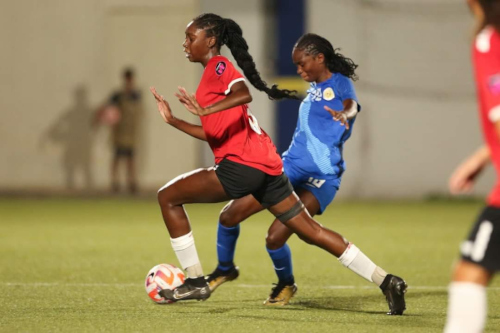 (Saturday 26 August)
Trinidad and Tobago 5 (J'eleisha Alexander 4, 17, 32, 47, Nikita Gosine 36), Curaçao 0
El Salvador 12 (Keila Lino 10, Breanna Medina 13, 49, 88, Alyssa Jurado 23, Janelle Torres 33, Camila Brower 33, Giselle Marquez 50, 86, Nahomy Portillo 53, 79, Beatriz Ramos 79), Cayman Islands 0