Angus Eve will continue as Trinidad and Tobago Men's National Senior Team head coach for the 2023-23 Concacaf Nations League, despite the country's underwhelming showing at the recent Concacaf Gold Cup.
Eve's contract expired at the conclusion of the Gold Cup tournament and has been the subject of much speculation since—with many Soca Warriors fans voicing their loss of confidence in his leadership.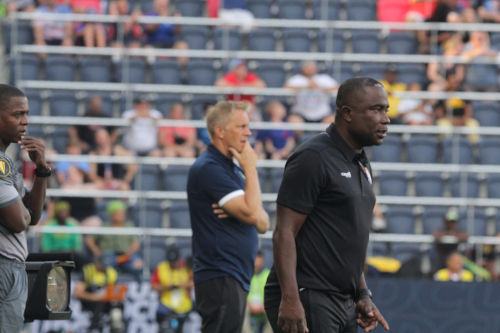 Regardless, just three hours after Wired868 wrote on his imminent appointment, Fifa-appointed normalisation committee chairman Robert Hadad confirmed, via the Trinidad and Tobago Football Association (TTFA) website, that he would remain in the post until March 2024. (Wired868 has since updated this story to reflect the TTFA's new stated position.)
Ironically while Hadad and fellow committee members Nigel Romano and Trevor Nicholas Gomez steadfastly refuse to activate a technical committee to advise them on tactical matters including coaching selections, they will now impose an "advisory panel" on Eve.
The Normalisation Committee statement claimed that they have "commissioned a technical advisory panel that will be available to assist Eve".
"The names of the members of this panel will be finalised and announced within the next few days," stated the Hadad-backed body.
No further details on the work of the advisory panel were provided.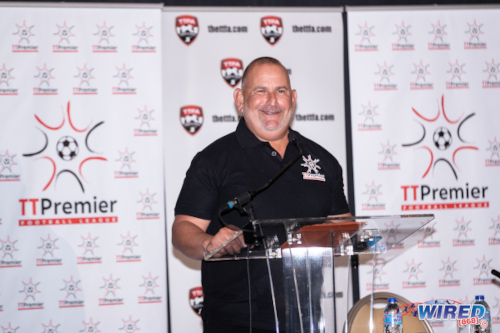 Who appoints the panel? What influence can its members have on Eve's selections and tactical approach exactly? Will its members travel to international games to witness events first-hand, or will they be at home watching on television like the average armchair fan?
(The Normalisation Committee sent no goalkeeper coach, trainer or masseuse with its national youth team to the 2023 Concacaf Under-15 Championship, so will travel plans really be made for Eve's advisory panel?)
Will the panel merely become a convenient scapegoat for Eve if things do not improve?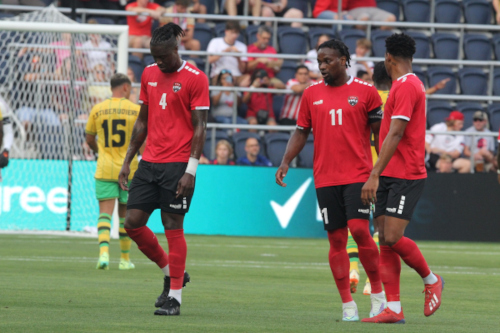 If the Normalisation Committee believes that Eve is not fully up to the job, why not just replace him—rather than assign him babysitters?
Twelve weeks since the Soca Warriors were eliminated from the Gold Cup on the back of a joint record 6-0 loss to the United States, Hadad and his gang are yet to arrange a formal technical appraisal of the tournament.
Unless, of course, Hadad, Romano and Gomez—three men with zero pedigree in the game and virtually no administrative football experience before their Fifa appointments—conducted the technical assessment themselves.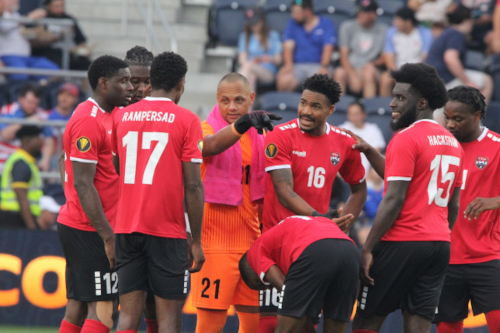 Farcically, they believe Eve needs help more than they do.
Just two weeks away from Trinidad and Tobago's opening 2023-24 Concacaf Nations League A match against Curaçao and Eve, Wired868 asked whether the Hadad-led normalisation committee unilaterally granted Eve a new contract, without consulting the TTFA membership in any form or even going through the potentially dubious trouble of an ad-hoc advisory committee.
The answer to that, based on Hadad's own statement, is "yes".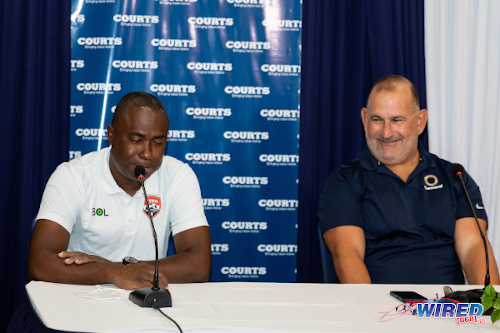 "Angus has come into the role bringing stability, quality and belief to the team," Hadad told the TTFA Media. "We have navigated challenges together along the way and believe that he is the right individual and character to take us into League A."
Eve, naturally, was pleased.
"This is a great honour to continue to serve my country and serve in a positive manner," he said, via the TTFA's website.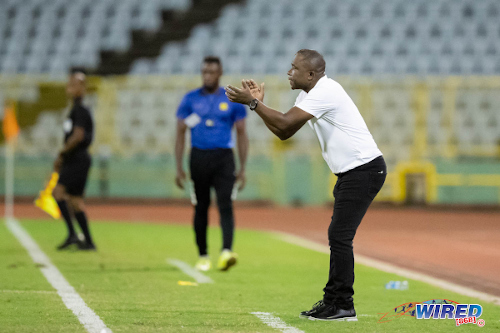 The 51-year-old Eve's retention of the biggest coaching post in the country will quell speculation of a return by former Warriors coach Stephen Hart or a more radical appointment like iconic 2006 World Cup player and now rookie coach Dwight Yorke.
Eve's first job will be smoothing over relations with senior players, after he allegedly blamed them for Trinidad and Tobago's humbling defeat against the US. Or maybe, emboldened by a fresh mandate, he plans to jettison the old guard altogether and return to the local players who were overlooked for the Gold Cup.
It is likely to be more difficult for Eve to regain the support of local football fans who initially cheered when he replaced the hapless Terry Fenwick but have since cooled on the incumbent's self-declared "pragmatic" approach.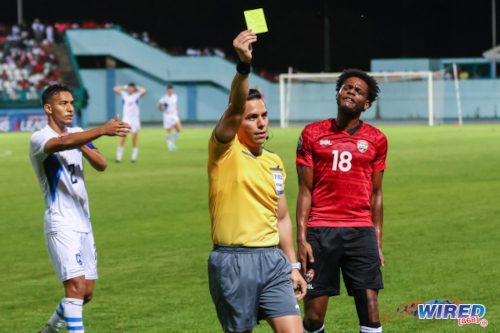 Since his appointment in June 2021, Trinidad and Tobago played 14 competitive matches. Eve won six of them, against Saint Vincent and the Grenadines (two), The Bahamas (two), Montserrat and Saint Kitts and Nevis.
There were four draws against Mexico, Guatemala, Nicaragua and French Guiana, and defeats against Nicaragua, El Salvador, Jamaica and the United States.
(Trinidad and Tobago edged French Guiana in the subsequent penalty shoot-out, although the result is recorded as a draw by Fifa with the penalties serving only to decide which team advanced.)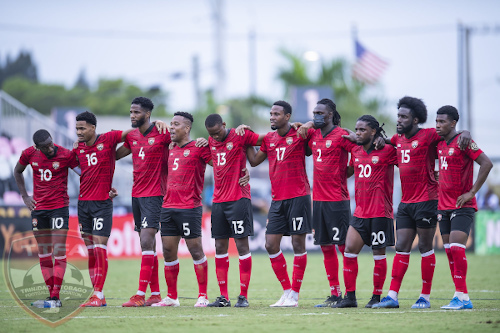 The Soca Warriors were ranked 103rd in the world when Eve inherited the post—first on a temporary basis, before the Normalisation Committee handed him a two-year contract until March, which they then extended until the July Gold Cup.
During Eve's 27 months at the helm, Trinidad and Tobago have never defeated a team ranked among Fifa's top 100 nations in a competitive fixture.
However, Trinidad and Tobago's gentle rise of two places in the Fifa rankings along with their qualification for the 2023-24 Nations League A competition—after Nicaragua were penalised for use of an illegal player, Ricard Rodriguez, in two of their six matches for an aggregate total of 36 minutes—satisfied the Normalisation Committee.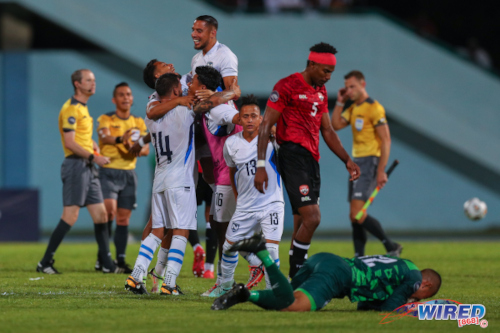 Well, partially at any rate. Eve was only awarded a six-month deal with advisors to boot. Does that mean the position of national head coach is now also "normalised"?
Eve is happy to continue in the post, regardless.
At present, the TTFA is 42 months into a normalisation process that was initially set at 24 months. Maybe Eve, now on his fourth contract, will also enjoy such staying power—beyond the reach of local football stakeholders like the HadCo co-chairman.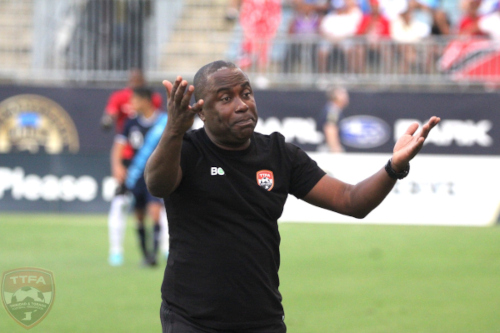 Eve has not been an unmitigated success on the football field, but he has unquestionably enjoyed the support of the Zurich-imposed interlopers that now run the TTFA.
That kinship has now provided him with a fourth bite of the cherry as Soca Warriors head coach.