Angus Eve is the current Trinidad and Tobago Men's National Senior Team head coach and, although he allegedly suggested that he would step aside, he has not tendered his resignation to the Fifa-appointed Normalisation Committee.
The 51-year-old coach has just weeks to go on his existing contract with the Trinidad and Tobago Football Association (TTFA). And, in the aftermath of their elimination from the ongoing Concacaf Gold Cup, he allegedly told some senior players that he would resign his position.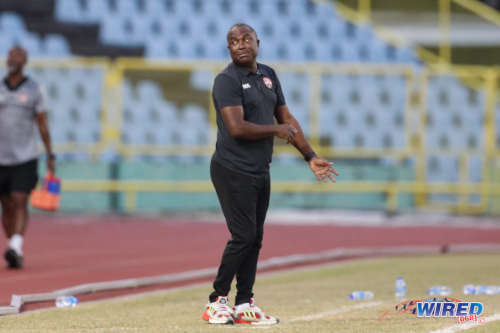 The Soca Warriors conceded 10 goals in two games against Jamaica and the United States, while their 6-0 loss to the latter outfit was the nation's joint highest ever defeat in a Gold Cup match.
Still, if Eve felt like it was the end of the road after the final whistle, he appears to have done an about-turn since. The former Club Sando and Naparima College coach is yet to comment on his position since the tournament.
Normalisation Committee chairman Robert Hadad insisted that Eve is still head coach and his job was not offered to former coach Stephen Hart or anyone else.
However, Hadad did not rule out changing the head coach either.
"No decision has been made on what we do with [Angus Eve] as yet," Hadad told the Trinidad Guardian. "We have a group of people we put in place to deal with that, to do an evaluation—but it takes time. You don't do these things in a day."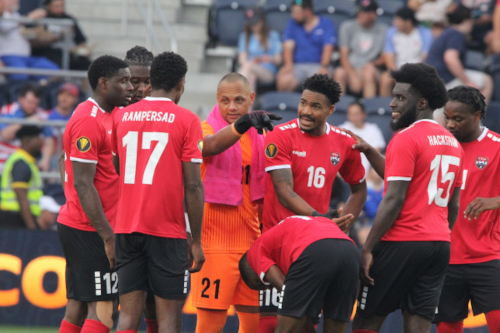 At present, the Normalisation Committee operates without the majority of constitutionally-mandated standing committees, including the Technical Committee.
Instead, Hadad used an ad-hoc committee with a combination of technical experts and laymen.
Former Minister of Sport and Youth Affairs Kenneth Butcher and UTT Sport and Recreation senior manager Ian Pritchard were included in a five-member "interviewing committee" that recommended Richard Hood as Women's National Senior Team head coach.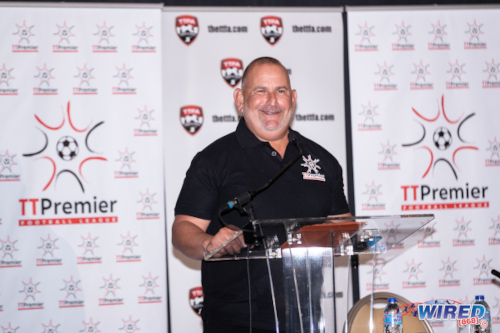 No explanation was given as to why either person was involved in the selection of a national football coach. The other ad-hoc committee members were technical director Anton Corneal, director of women's football Jinelle James, Point Fortin Civic director and former national stand-out Steve David.
The Men's National Senior Team will begin their Concacaf Nations League A campaign against Curaçao on Thursday 7 September, as they bid to cement their place in the top tier of the confederation.
The Soca Warriors are grouped with Panama, Guatemala, El Salvador, Martinique and Curaçao. However, Concacaf's bizarre format means Trinidad and Tobago will play only three of those five teams—and face Curaçao twice!
The Warriors host Curaçao on 7 September and then face the Dutch-speaking islanders away in their closing fixture on 17 October. Those games sandwich a trip away to El Salvador on 10 September and a home clash with Guatemala on 13 October.
The draw allows Trinidad and Tobago (ranked 101st in the world and 12th in Concacaf) to avoid the top ranked team in their group: Panama (57th in the world and fifth in Concacaf).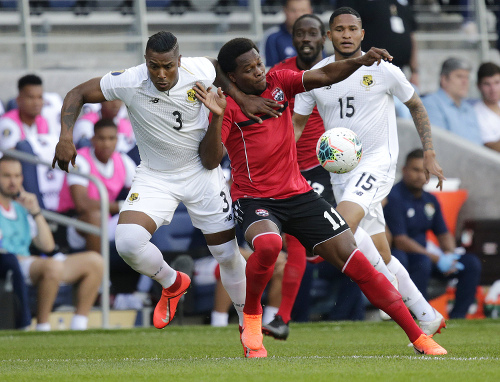 However, the Warriors, who are ranked fifth among the six Group A teams, still should not expect an easy time—with plenty at stake.
The two bottom teams in Group A will be relegated to Nations League B while the top two nations advance to the quarterfinal round, with six spots for the 2024 Copa America tournament up for grabs.
In another controversial twist, Concacaf allowed its top four ranked football nations—Mexico, United States, Costa Rica and Canada—to skip the group stage entirely and begin their respective tournaments in the knockout stage.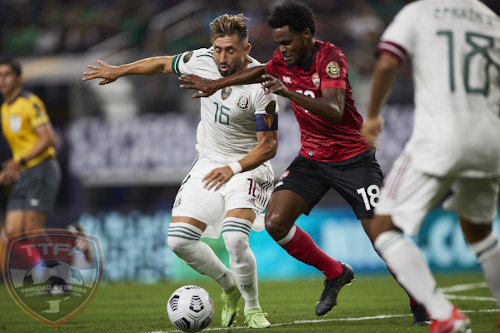 As a result, Canada, for instance, can qualify for the Copa America with just two matches while Trinidad and Tobago or Jamaica must play six times to get there.
At this stage, it is uncertain who would lead the Soca Warriors' technical staff into the Nations League A competition.
There is no Fifa international match window before Trinidad and Tobago hosts Curaçao in September.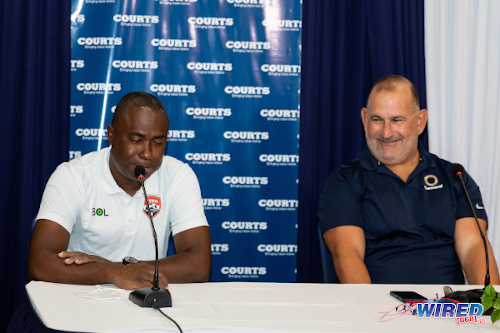 Concacaf Nations League
Group A: Panama, Guatemala, El Salvador, Martinique, Trinidad and Tobago, Curaçao.
Group B: Haiti, Jamaica, Honduras, Cuba, Suriname, Grenada.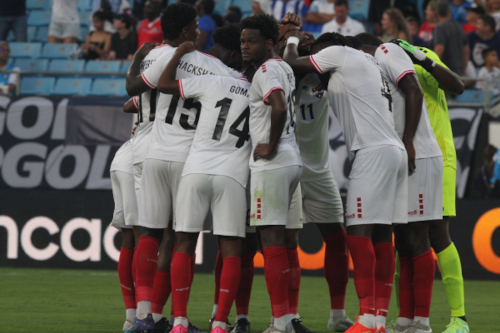 Trinidad and Tobago's fixtures:
(Thursday 7 September)
Home to Curaçao;
(Sunday 10 September)
Away to El Salvador
(Friday 13 October)
Home to Guatemala
(Tuesday 17 October)
Away to Curaçao.