"Life in 2019 is way different to the 1980s. Back then we had one channel, TTT, and we were not getting all the Italian League and England Premier League and La Liga and so on, which is what they are comparing the young children to. So we didn't get to be compared with that.
"The kids also have way more challenges to deal with now [starting with] all those channels on television. In my day, you had to go out and play but now there is so much for you to do without leaving your house."
Naparima College football Angus Eve takes time out from lifting trophies to talk with Wired868 about their fourth league title in six seasons, his coaching philosophy, the standard of the Secondary Schools Football League (SSFL) and why he is sending his CV to other countries for an international job:
Wired868: What are your thoughts of the 2019 SSFL season so far?
Angus Eve: I think the standard of the league is good. I think the coaching is good. I thought some teams fell a bit short tactically and technically but, for the most part, the games were competitive and they were well attended.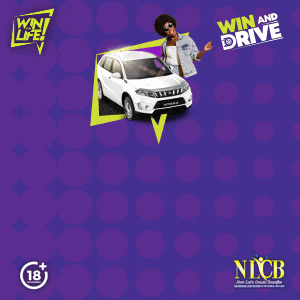 Wired868: What do you think is the reason for those technical shortcomings?
Eve: Some schools had mass exoduses and it was difficult for the coaches. I think the guys coaching those teams are good coaches but they lost so many quality players at the same time and they couldn't get the other players up to the same standard quickly enough. And they paid for it.
Wired868: You often see criticism of the standard of the schools' league compared to yesteryear. What is your response to that?
Eve: Rubbish! I used to play back in the 80s [so I am in a good position to judge]. People are trying to equate the colleges' league to how the national youth teams are doing and that is unfair. Also life in 2019 is way different to the 1980s. Back then we had one channel, TTT, and we were not getting all the Italian League and England Premier League and La Liga and so on, which is what they are comparing the young children to. So we didn't get to be compared with that.
The kids also have way more challenges to deal with now [starting with] all those channels on television. In my day, you had to go out and play but now there is so much for you to do without leaving your house.
I read a survey by one university—I can't remember the name right now—and it said children used to spend 90 percent outdoors and 10 percent of their time indoors; and now they say children only spend 30 percent of their time outdoors and 70 percent of their time indoors.
Part of the reason for that is crime. There were a lot of minor leagues in the past where we would play as kids that parents won't let their children go to anymore. So the kids are inside playing Wii and nintendo switch instead. People must study these things before they cast aspersions on the young kids.
Also academically it is so competitive that I stopped my son, Seth, from playing football earlier this year to focus on his studies. He is at QRC now. He won the North Zone with Newtown Boys and the club football was starting but it was building up to his SEA, so I stopped him. I felt he needed to focus on his academics. Now I'm a football coach saying that so imagine for other parents.

Wired868: Getting back to Naparima, who would you say were your outstanding players this season?
Eve: It is always difficult for me to single out any one player because I don't have a team of 11, I have a team of 25 and I respect them all the same way because each has a role to play for us to win… I don't like to single out anybody. So credit to the whole group, even some of the guys who didn't play as much but were pushing the starters hard in training to get on the team.
Wired868: Okay, well which Naparima players do you feel were among the SSFL standouts?
Eve: If we are going down that line, Levi (Fernandez) has excelled again in goal [with] his leadership qualities and his clean sheets. Tyrike Andrews has been a tower of strength in defence again. Young Marvin Waldropt, who is 15 years old, did very well at left back. Kodel Frontin and Shoaib Khan excelled in midfield and [Isa] Bramble and [Seon] Shippley toted the goal scoring load. They have been very consistent and integral to us wining the title.
Wired868: If you could add one player from another team—just hypothetically—who would that be and why?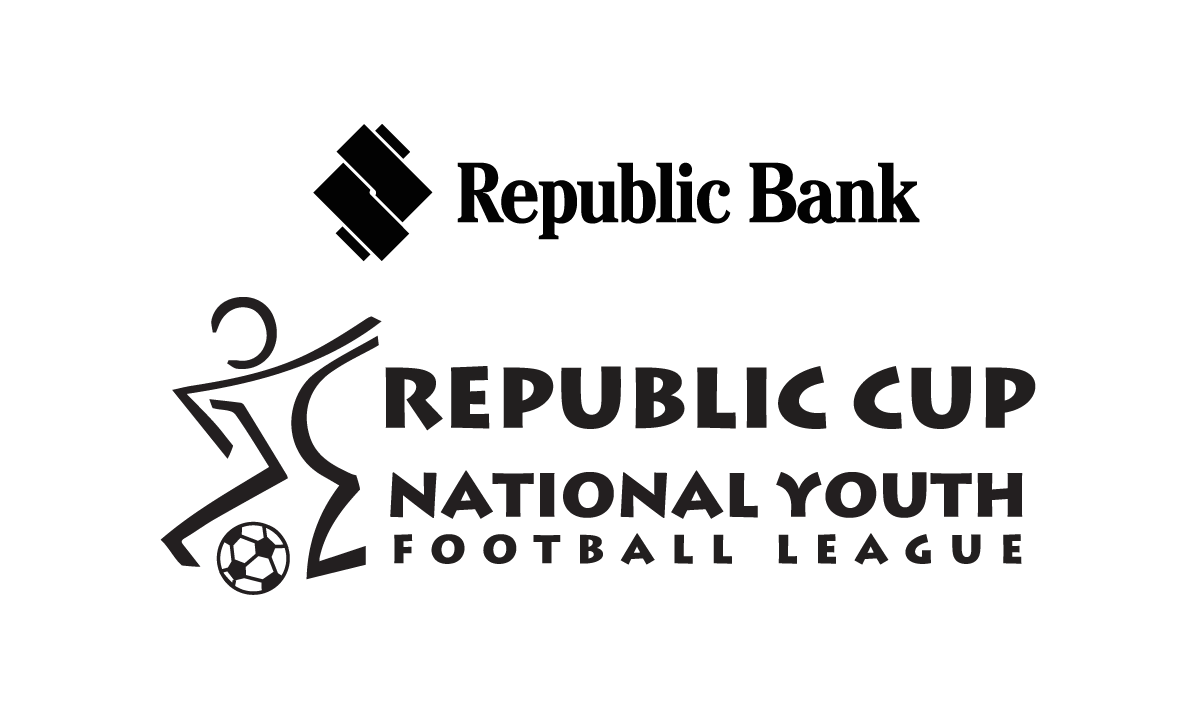 Eve: I didn't think about that. Lemme see. [Pause] Josiah King from Carapichaima. He plays our type of football. He wants the ball, he can pass the ball, he is very efficient, he is good on dead balls. I think he is in a similar vein to Frontin and Shoaib for us.
Wired868: And which player caused 'Naps' the most problems so far this season?
Eve: Hmmm… [Long pause] San Juan goalkeeper [Emmanuel John]. He was brilliant in the game against us and kept them in the game. The score would have been different had he not been saving.
Wired868: What were Naparima's major challenges this year?
Eve: The major challenge was [getting in the right frame of mind] to replicate [our season last year. It is very difficult after being unbeaten last year and winning all three titles to motivate the guys and get them going again… I had to wipe their sim card and try to reprogram them for this season. (Laughs). Basically we have the same squad as last season; we only lost five students. To get them focused to come back and be unbeaten again was amazing.
Wired868: So how did you 'wipe their sim card' during the pre-season?
Eve: We took them for a week in Tobago to get them away from parents and friends and the little girlfriend and so on and have them focus on the team. We would do two sessions a day and team building exercises and have them talking about their hopes and dreams for not just football but life with their teammates. For me, your life off the pitch replicates their life on the pitch.
Our team has Frontin with 10 passes, Shoaib [Khan] has 12 passes, Levi [Fernandez] has nine; and I can go again. And that is the message I want to come out. We are not just producing athletes but student athletes.
Wired868: You shared your displeasure with the way Naparima's sponsorship deal with Tiger Tanks was handled. Did that issue cause any problems?
Eve: It was an issue in the beginning. Shaka Hislop made his comments—which I thought were a bit callous—and threw the thing into a negative focus. I thought [Tiger Tanks owner] Mr Latif was more objective when he spoke about everything he does because he sponsors five schools [in the SSFL competition]. As a denominational school, we don't get the type of funding from the government that others do. We depend on the old boys association and the sponsors for help and money from that doesn't just go to football but also towards things for the school and even in preparation for SAT exams, etc, for the players.
Wired868: Naparima haven't lost a league match since 2017. What do you owe that success to and who was your last defeat?
Eve: [Current Arima North Secondary and ex-Fatima College coach] Wayne Sheppard would be happy to hear this one again. (Laughs). It was sometime in September in 2017 away to Fatima. That was the last time we lost. I think [team manager Percy Samlalsingh] said it is about 37 games unbeaten. (Samlalsingh later told Wired868 that Naparima's last Premier Division loss was on 16 September 2017 against Fatima. 'Naps' are unbeaten in 39 Premier Division matches at present.)
I go back to the education of the guys [to explain their success]. When we have a student who does his school work and is consistent academically and we marry that to his work on the football field, it is very important [to his performance]. We on the coaching staff don't work without knowing what is happening at school and vice versa. If the guys aren't performing in school, we don't play them. When they are doing well in class that helps bring out that consistency and attention to detail that carries over to their football. So we then have a better student and a better student athlete.
Wired868: What is your coaching philosophy?
Eve: It is very simple: you have to play what you see. I don't go in to a game saying I want to play from the back, or use a high line, etc. We prepare for each opposition differently whereas a lot of schools prepare for Naparima. QRC had a staff member who met by a fruit stall said they ready for Naps this year. Then after we beat them, [QRC coach Nigel] Grosvenor said they will be ready for us next year. Sometimes that is their downfall because they bring their best game against us and drop points against other teams.
Going back to my philosophy, it is to be very solid at the back, efficient and workmanlike in the midfield and creative upfront… Trinidad is known for wing play and I like to use the old school 'Kaisoca' football with pace and power upfront.
Wired868: And how did you arrive by that style?
Eve: From my experiences over the years. As you know i played in England for a bit. Then I'd say I learned from coaches like Bertille St Clair and Ron La Forest. Every time you work with some one, you take bits and pieces from them and try to add them to what you do.
I am pragmatic. I don't over coach in the final third. I pick the right players for those areas and let them express themselves.
Wired868: Where did you get your pragmatism from?
Eve: As a former striker, I learned how defensively you need to stop the people coming up against you from hurting you. I thought: how do I stop myself from scoring? This is where that comes from.
Wired868: How do you juggle responsibilities between Naparima and Pro League team, Club Sando?
Eve: And I have a family too! With proper organisation; you have to be extremely organised. I have two different staff in place with credible people. Clayton Ince is one of the best goalkeeping coaches in the country, Abdallah Phillips is an excellent up and coming coach—I coached against him and heard him speak to the players and listened to the instructions he was giving them; that is one of the reasons I brought him with me.
Roger Ryan is an excellent physio. Adarryl John is an excellent trainer who also works with the Cricket Board… You have have to trust that you hire the right people to work alongside you to bring out the right qualities within the group
Wired868: What is the main difference between coaching schoolboys and adults?
Eve: I can't cuss! (Laughs). I think the youngsters are more willing to learn. They are enthusiastic and will stick to the game plan more because sometimes the senior players feel they know everything… I think the senior players might question you more and might not be as open because they are more likely to want to do their own thing.
Wired868: Is there a burning desire for you to try to replicate your success as a school coach on the international stage?
Eve: Of course. My stint with the [Trinidad and Tobago] National Under-23s was my first head coaching job and for someone who was never a head coach before I think I got really good performances from the guys and we were competitive. (Eve got three draws in the 2011 Pan American Games against Uruguay, Mexico and Ecuador while he got Trinidad and Tobago to the Concacaf stage of the 2012 Olympic qualifying series where they lost 7-1 to Mexico and 2-0 to Honduras and drew 1-1 with Panama.)
I did my Uefa 'B' badge with a former assistant coach from Mexico and we became friends. He had a laptop and there was data on people like me and [Arnold] Dwarika and [Russell] Latapy and so on. I learned a lot from him about scouting.
When I took the Under-23s to LA [for the Concacaf tournament], I saw how they recovered players and prepared a team and so on. I follow [Gareth] Southgate with England and [Mauricio] Pochettino at Tottenham and look at what he has them do when they go into camp. Sometimes simple things like not have them come in camp with their own vehicle. If they have their car in the car park, they may be more tempted to take a drive somewhere. These are simple things to help keep your players' focus on the game…
But now I am starting to send out my resume elsewhere because I realise like [a job coaching a national team in] Trinidad is a dead end for me and I see people like Latapy, [Jamaal] Shabazz and [Rajesh] Latchoo getting chances away…
Wired868: Do you think there is a downside to Trinidad and Tobago not competing in the 2020 Men's Olympic qualifying series? (Eve was shortlisted as coach by the TTFA Board only for president David John-Williams to scrap the team and withdraw from the competition.)
Eve: I think impact of not having an under-23 team is massive. When I talked to Dennis [Lawrence], he said he understands that a tournament like that would have given exposure and international experience to some of the younger guys who he is interested in. Tournaments like the Pan Am Games and the Caribbean competitions all help and these are opportunities we have lost.
And we would have had a proper under-23 team too. We had players like Jabari Mitchell, Isaiah Hudson, Darnell Hospedales, Kieron Mason, Nion Lamy, Jared Dass, Seon Powder, Keston Julien—just look at the type of players who were available. So that was a huge mistake.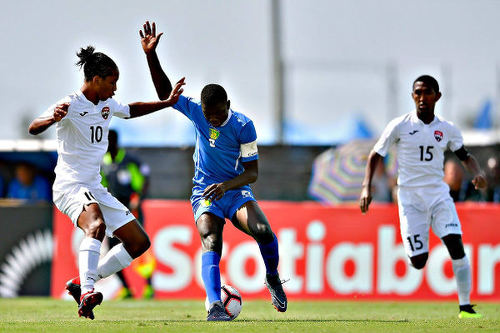 The Sport Minister said they would have needed four years to prepare but they did have four years. The core of this team played at Under-17 level with [Shawn] Cooper and the played Under-20s with Brian [Williams]…
I think our problem in Trinidad is we don't respect the local players. If we put them in the right environment, they can excel and we should remember that most the players who are outside now were local players at one time and most were developed right here. Kevin Molino left here at 21 or 22 and now is one of the top players in the MLS.
Wired868: What do you see as our obstacles for success at national youth level at present?
Eve: I would look from the outside and say… (Pause) Let me give you an example. We have a kid named [Jeremy] Lashley who came from Canada and joined Naparima and trained with us. He was a member of the last National Under-17 team and yet he hasn't played a game for us yet in the Premier Division. This is not to pick on the boy but what does that say about our scouting at that level?
Sometimes it seems as if we are only looking outside and not focusing on the players we have. I hear coaches keep saying we have to go outside but they are missing the talent we have right under their nose. People in charge do not seem to believe in the guys who play locally and I would say we are neglecting the talent we have here.
Wired868: Do you have any closing words?
Eve: I know it is the election season but I would really love to see that everyone can come together and have discussions for the good of the game. People are making all these negative comments but the only thing we are hurting is the game and the young players who want to play football and do what I did and represent Trinidad and Tobago and win things.
It is a big hindrance when football is always in the press in a negative manner. It is high time that big people come together and do what is right for the sport.