The Trinidad and Tobago Boys' National Under-15 Team closed off their 2023 Concacaf Championship adventure yesterday with a 3-0 whipping of Qatar in the Dominican Republic.
The game was one of several playoff fixtures between teams who failed to advance to the quarterfinal round.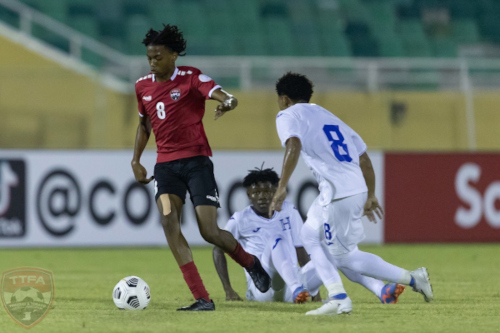 In Group A, Qatar lost all three matches by a single goal against the United States (3-2), Haiti (1-0) and Cuba (1-0) respectively. But the guests from the Asian Football Confederation (AFC) were torn apart by the young Soca Warriors, who stormed to a 3-0 lead within the opening 22 minutes.
Holding midfielder Nikosi Foncette put Trinidad and Tobago ahead after just two minutes and, four minutes later, forward Jonathan Mason doubled their lead. It was Mason's third goal with the Fatima College student finding the score sheet in three straight matches against Puerto Rico, Costa Rica and now Qatar.
Flanker Keston Richards gave the two-island republic extra breathing space with an item in the 22nd minute.
Goalkeeper Marcelo Phillip, son of Men's National Senior Team veteran custodian Marvin Phillip, also got a clean sheet on his debut to add to Mikhail Clement's shut-out on Wednesday in their 2-0 win over Costa Rica.
Coach Shawn Cooper returns to Trinidad and Tobago at 2am on Saturday as a satisfied man.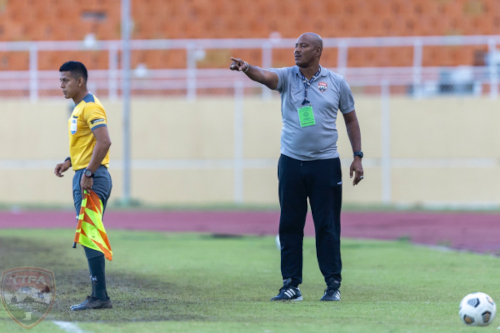 "I was pleased to see how the boys finished the tournament," Cooper told the TTFA Media. "They have scored five goals in [their last] two games with two clean sheets. If we scored our chances in the previous game, we should have won the group and played Jamaica [in the quarterfinals yesterday].
"But as fate had it, we didn't take our opportunities."
Trinidad and Tobago never won a match in the Concacaf Under-15 Championship before 2023.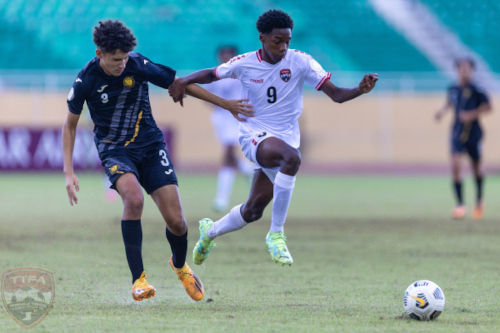 In the 2017 competition, the two-island republic, led by coach Russell Latapy, conceded a combined 13 goals without reply against Costa Rica, the United States and Canada before being mauled 8-1 by Jamaica in the subsequent playoff.
And, in 2019, coach Stuart Charles-Fevrier's team drew 1-1 with Barbados but lost to Costa Rica (3-0), Portugal (3-0) and Guatemala (4-2) to end with three goals scored and 11 conceded.
In sharp contrast, the current Under-15s, led by Cooper and assistant Densill Theobald, finished the tournament with a positive goal differential—after scoring seven times while conceding four.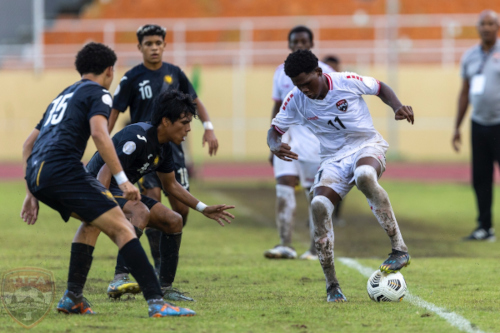 Cooper hailed the mentality and ability of his players who have had their share of setbacks.
Longstanding administrative incompetence and neglect notwithstanding, the National Under-15s lost captain Seth Hadeed to a broken collarbone in their last practice match before the competition, lost the services of defender Adam Pierre for a game and a half due to a controversial red card against Puerto Rico and faced Qatar without injured stand-in captain Sheridan McNish.
Yesterday, the boys struggled to keep their footing with "equipment [that] wasn't conducive to the surface" on a muddy pitch. But unlike in their opening matches where they lacked composure in front of goal, the young Warriors were clinical yesterday.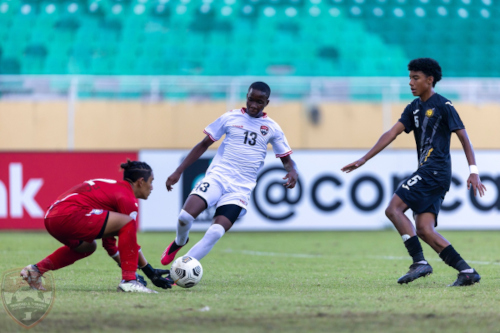 "They got three opportunities in the first half and they took them," said Cooper.
Cooper, who doubles up as Men's National Under-17 Team head coach, described the competition as a "fruitful" exercise and an education for his players.
"The boys would have learned the difference between school and club football and international football," he said. "The technical speed and tactical awareness is at a different level. They have seen their weaknesses and they all accepted that they need to go back and work on some of the problems they have in their game.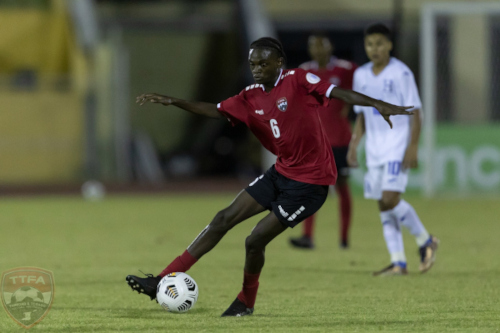 "It gave us a chance to see how they adapted to these new conditions: playing in a foreign country, living in a hotel for a week. All in all, this is an education in their football.
"It will only augur well with them going forward in their footballing career. We have to go home and continue to build on what we did here in the [Dominican Republic]."
Cooper, who also coaches Presentation College (San Fernando) in the Secondary Schools Football League (SSFL) Premier Division, said he would recommend two sessions per week for the national players during the schoolboy season too.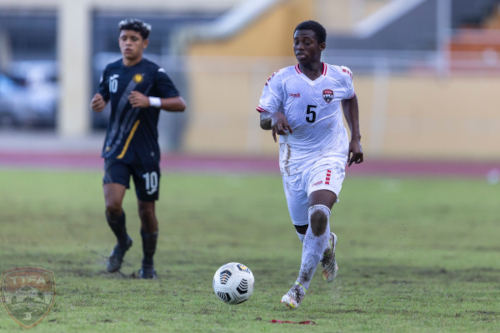 He believes keeping the players together will continue to aid their growth—although the SSFL Premier Division plays twice weekly.
(The Trinidad and Tobago Football Association pays national youth coaches a stipend rather than a salary, with the caveat being that they can continue to earn a living with their day jobs—which, in Cooper's case, is at Presentation.)
"When we go home, I will sit with the technical director, Mr [Anton] Corneal, and we will plan moving forward for this group," said Cooper. "Clearly we have to give them some more international games. They can only grow from strength.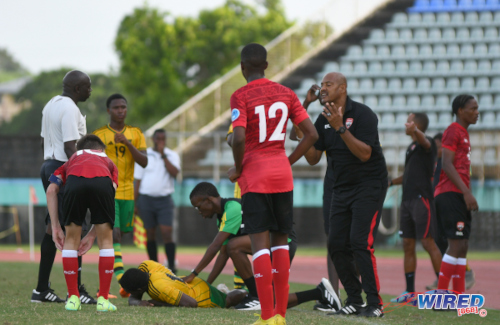 "[…] We will continue to look at late developers joining the squad, and boys in North America and Europe who can add some value to us. In 2025, we should be very competitive (in the Fifa Men's Under-17 World Cup qualifying series) and [able to] move forward in the Concacaf qualifying rounds."
(Team)
Trinidad and Tobago: 18.Marcelo Phillip (GK); 2.Jeremiah Daniel (captain), 12.Salim Soanes, 3.Adam Pierre, 5.Criston Gomez (16.Isaiah David); 8.Nkosi Foncette, 6.Stephen Ollivierie; 14.Josiah Simmons (11.Akel Vesprey), 17.Joshua Miguel (10.Caden Trestrail), 13.Keston Richards (7.Elijah Diaz); 9.Jonathan Mason.
Unused substitutes: 1.Mikhail Clement (GK), 15.Riquelme Phillips.
Injured: 4.Sheridan McNish
Coach: Shawn Cooper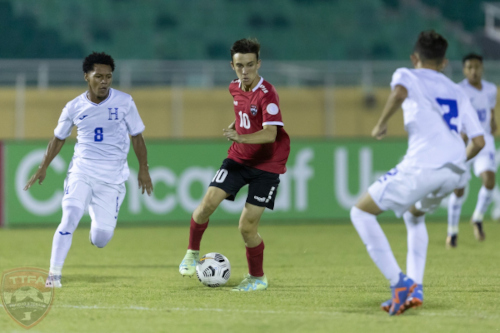 Qatar: 16.Ahmed Abouetah (GK); 2.Abdelazizel Hamaida, 3.Sultan Al-abdulrahman, 4.Adam Friakh, 5.Alshaikjoeghari Ndaw, 6.Karam Malak, 8.Malik Hassan, 9.Zaid Ktit (captain), 11.Tameem Al-qadi, 13. Omar Al-Marzouqi, 15.Alzoughbi Ward.
Substitutes: 1.Abdelrahman Zahab (GK), 7.Yousef Salman, 10.Faissel Irahbine, 12.Saad Alabdulla, 14.Mohannad Sh Babli, 17.Yazan Mohamed.
Coach: Aritz Arantzamendi
Referee: Felix Mojica (Nicaragua)