Trinidad and Tobago managed their first ever scalp in a Concacaf Under-15 Championship match today, and it was a big one.
In their final Group D match, the young Soca Warriors shook off consecutive narrow defeats to Honduras and Puerto Rico to down Costa Rica 2-0 in the Dominican Republic.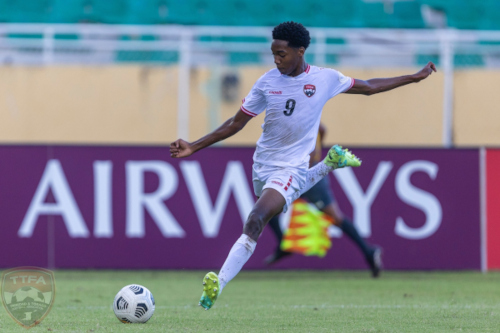 A goal by forward Jonathan Mason, his second in successive matches, and right back Jeremiah Daniel's second penalty of the competition decided the affair, which had significant repercussions for the group. Both items came in the last 10 minutes of the contest.
Trinidad and Tobago had no chance of getting to the quarterfinal round at kickoff. However, their win eliminated Costa Rica who could have advanced with even a 1-0 loss.
Instead, Puerto Rico leapfrogged "El Ticos" to snatch a top eight spot alongside group winners, Honduras. Puerto Rico join Haiti and Jamaica as the Caribbean enjoyed an unprecedented three knockout places.
In 2019, Haiti were the sole team from the region to advance to the quarters while Bermuda was the only Caribbean team in the knockout stages at the inaugural Concacaf Under-15 Championship in 2013.
Coach Shawn Cooper enjoyed his own piece of history as he masterminded Trinidad and Tobago's first win in a Concacaf Under-15 Championship match—a feat that eluded coaches Russell Latapy and Stuart Charles-Fevrier in 2017 and 2019 respectively.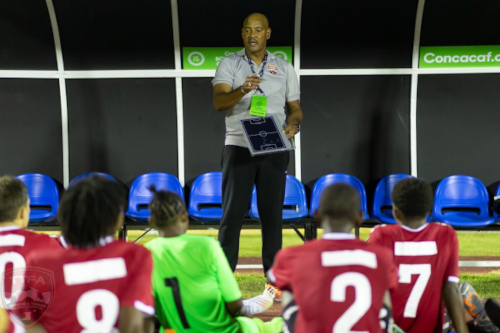 Tournament regulations mandate that all players must play at least 60 minutes of competition over a guaranteed four matches, which comprises three group stage games and a play-off fixture.
Cooper is yet to use back-up midfielder Joshua Miguel and goalkeeper Marcelo Phillip, while forward Josiah Simmons played 35 minutes today.
The safer bet might have seemed like resting his top attacker, Mason, for their play-off game against one of the weaker nations from another group. Instead—perhaps emboldened by seeing Costa Rica draw goalless with Honduras—Cooper retained the ace Pro Series marksman and Fatima College student today.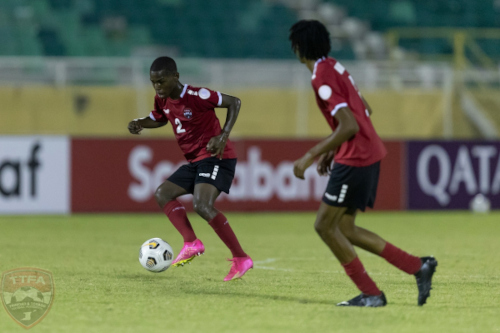 And, although the game was not broadcast by Concacaf, the score summary told its own tale.
The Warriors again had a setback today as captain Sheridan McNish was subbed in the second half with a suspect broken toe. With defender Adam Pierre suspended after a controversial red card against Puerto Rico, Cooper reshuffled the pack by dropping midfielder Stephen Ollivierie into defence while Akel Vesprey came on in the midfield.
Trinidad and Tobago will now close off their campaign against guest nation Qatar from 4pm on Thursday in a play-off fixture. Qatar finished bottom of Group B after defeats to USA (3-2), Haiti (1-0) and Cuba (1-0) respectively.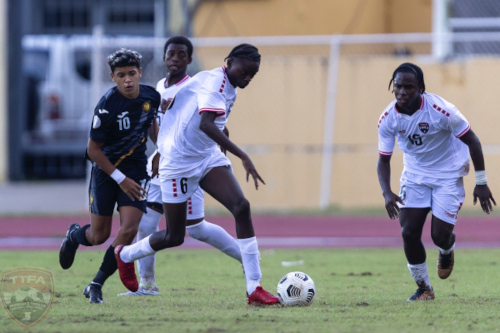 (Teams)
Trinidad and Tobago (4-2-3-1): 1.Mikhail Clement (GK); 2.Jeremiah Daniel, 4.Sheridan McNish (captain) (11.Akel Vesprey 36), 12.Salim Soanes, 16.Isaiah David (5.Criston Gomez 52); 8.Nkosi Foncette, 6.Stephen Ollivierie; 13.Keston Richards (14.Josiah Simmons 36), 10.Caden Trestrail, 7.Elijah Diaz (15.Riquelme Phillips 48); 9.Jonathan Mason.
Unused substitutes: 18.Marcelo Phillip (GK), 17.Joshua Miguel.
Suspended: 3.Adam Pierre
Coach: Shawn Cooper
Costa Rica: 1.Ian O'Rourke (GK); 2.Yerlan Sosa, 3.Thiago Cordero (17.Jefferson Bennette 36), 13.Ariel Rivera, 15.Osman Palma, 5.Derek Rodriguez (captain), 8.Sebastian Lopez (6.Johan Jiminez 66), 10.Kazmir Foster (14.Adriel Perez 58), 7.Isaac Badilla, 9.Marcos Brown (11.Abdias Acosta 36), 12.Gabriel Sibaja (16.Rolando Ruiz 54).
Unused substitutes: 18.Brandon Campos (GK), 4.Jerry Alfaro.
Coach: Cristian Vella
Referee: Dilia Bradley (Guatemala)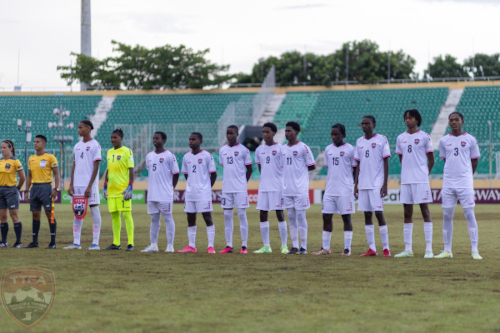 Concacaf Under-15 Championship
(Wednesday 9 August)
Trinidad and Tobago 2 (Jonathan Mason 61, Jeremiah Daniel 69 pen), Costa Rica 0