Terminix La Horquetta Rangers fought a good fight. Still, they couldn't stop the all-conquering Defence Force last night, as the Army/Coast Guard combination got a thrilling 5-3 extra-time win to lift the inaugural Trinidad and Tobago Premier Football League (TTPFL) Knockout Cup at the Diego Martin Sporting Complex.
With Saturday night's enthralling Cup triumph, which came on the back of a Brent Sam hat-trick and an absolutely rip-roaring performance from flanker Reon Moore, Defence Force have now copped the TTPFL double—after clinching the League title ahead of AC Port of Spain on the final day of the season last month.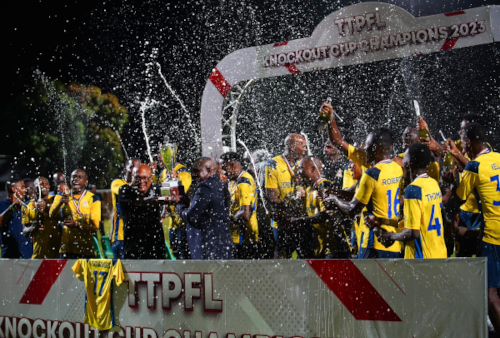 Before a receptive Diego Martin crowd, the Army battalion were pushed to the limit by a dogged and determined Rangers outfit, who battled from 3-1 down to force the game into extra-time.
Veteran attacker Tyrone Charles got a late leveler for Rangers, as he stroked a penalty past goalkeeper Christopher Biggette in the 85th minute.
In the pair of Sam and Moore though, Defence Force had two servicemen who were intent on marching out of west Trinidad with the TTPFL Knockout Cup held aloft.
"Sam is a goal-scorer but you have to believe in him," Defence Force coach Lloyd Andrews told Wired868. "If he misses one, he can still bounce back and give you one or two and that happened today.
"He missed a penalty and he was still up for the game. He never dropped his head and he continued to play."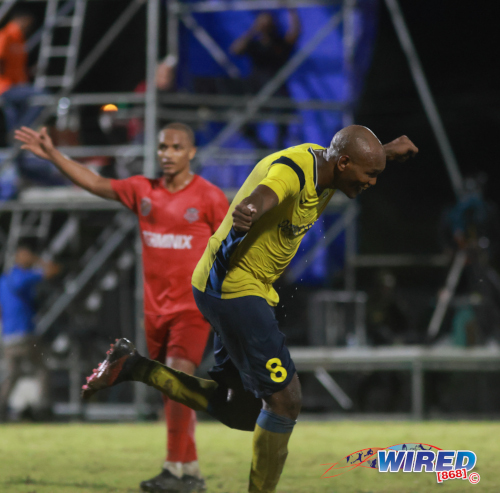 The lanky Sam's hat-trick took him to a staggering nine goals in the knockout tournament, and it might have been more—as he banged a 35th-minute penalty off the post, when the scores were locked at 1-1.
After that miss, though, Sam looked like a man possessed as he rolled back the clock to his prolific days at San Juan North Secondary with his dead-eye in front of goal, while Moore was simply untouchable and unplayable down the Army left.
Sam's hold-up play was solid, as he did more than enough to keep Rangers' centre back duo of Daneil Cyrus and skipper Leslie Joel Russell occupied on the night, while the former Bourg Mulatresse standout was never shy to have a pop from distance as well—unleashing left-footed cannons at Jabari Brice's goal whenever he got a chance.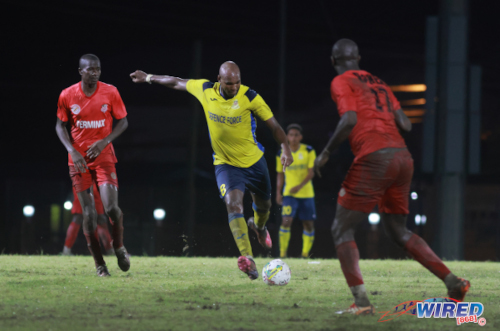 In and around the six-yard box was where Sam did his most fruitful work last night though, and Rangers somehow failed to account for the presence of the towering Army striker.
"I think the problem we were having [last night] is the problem we have been having whole season, which is conceding goals," said Rangers coach Dave Quamina. "We just can't seem to keep a clean sheet. We tried and the guys gave their best. They gave blood and sweat but it was all about the Army."
The TTPFL Knockout finale didn't start too badly for Rangers though, as the 34-year-old Charles sprung the offside trap in the 15th minute to calmly slot past Biggette, after the marauding Ross Russell Jr played a slick through pass.
That duo would also combine in the second half for Rangers' second item, as Russell Jr prodded home from close range after Charles whipped a wicked free kick off the bar.
For Rangers, their template was set. Score early and then try to pick off the Army on the counter thereafter. The strategy may have worked to a tee against Police FC in Tuesday's semifinal, but the League champs Defence Force turned out to be a totally different kettle of fish.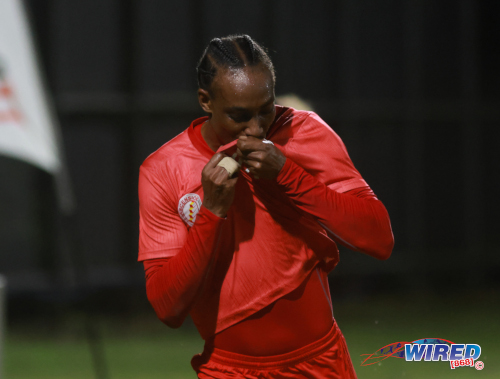 "Within the first 15 minutes, we normally get a goal," Quamina said. "We usually score in the first 15 to 20 minutes."
Last night, the Rangers lead lasted all of nine minutes though, as former "LH" standout Kaihim Thomas came back to bite the hands that fed him with a cool finish on the breakaway—after the charging Moore took advantage of some sloppy control in the Rangers half by opposing midfielder Nathaniel "Spanish" Garcia.
Thomas, a former National Under-20 player, swapped Rangers red for Army yellow during the League's mid-season transfer window. And that move has paid off quite handsomely for both him and his new employers thus far.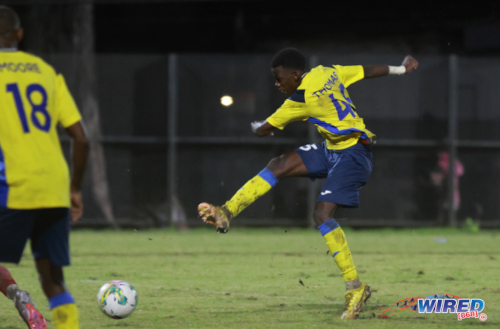 Thomas scored a beautiful volley in the League's title decider vs AC POS before stripping off his shirt to celebrate with an appreciative Arima Velodrome crowd. And last evening his contribution was key too, as he scored the first half leveler which quelled Rangers' early burst.
"The plan was to attack them through the flanks and try to isolate them as much as possible," said Andrews, who assumed a seat in the lower part of the stands—as opposed to the technical area. "Also, Nathaniel Garcia is their workhorse and he doesn't seem to have the legs he had before. It made it much easier for us in the middle of the field, with men like Goddard and Sadoo who were very dominant and aggressive in the middle of the park."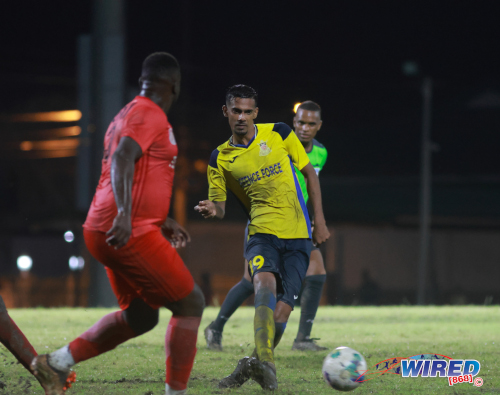 After Thomas' equaliser, Andrews said that Defence Force took control of the proceedings.
"That helped us to simmer them down because the attacks they gave us in the first 10 to 15 minutes were curtailed," Andrews said. "After that, we took over the game and that was it.
"One of the things we were quite confident about was putting up a good showing. We were prepared. And in that preparation, we kept saying one day at a time.
"Every game we played, our objective was to score no less than three goals."
The Army could have gone into the interval with the lead, but Sam crashed his penalty off the post after the ever-present Moore was upended in the area. Sam was also denied by a fine Brice stop in first half stoppage-time.
The ex-Bourg standout was just getting warmed up though.
Sam sent the Diego crowd into a frenzy with a pair of predatory strikes within the space of a minute near the hour mark. And he was also Johnny-on-the-spot to give Defence Force a 4-3 lead in the 12th minute of extra time, after the elusive Moore clipped a curling effort off Brice's bar.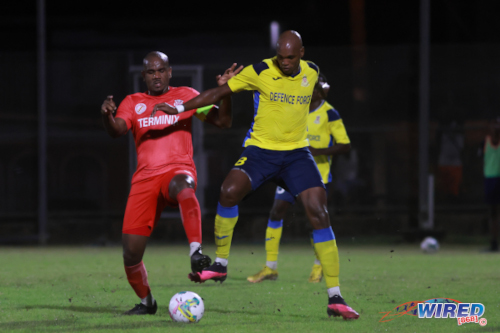 None of Sam's finishes were breathtaking by any means, but who is going to strike up an argument with a giant soldier who just rattled off nine goals in only four Cup matches?
Call it the art of poaching.
For his first item, Sam tapped home in a crowded penalty area in the 57th minute after a mishit by Thomas. His second item came from a towering header off an excellent cross by left back Jelani Felix, mere seconds later.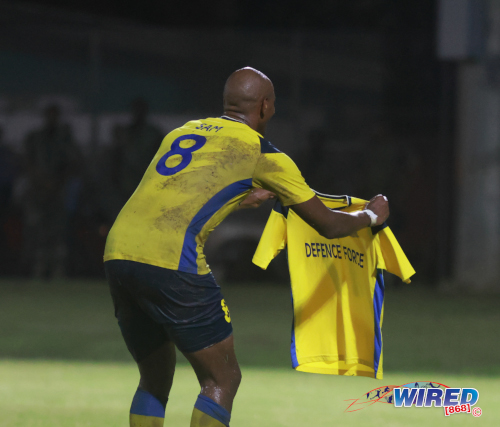 And to seal the hat-trick in the first half of extra time, Sam was the sharpest to react after Moore dazzled all and sundry before hitting the woodwork at the end of a mazy run.
In the now infamous words of Trinidad and Tobago National Senior Team coach Angus Eve, Reon Moore gave Rangers "f#%*ing more!"—and then some.
An unrelenting Moore literally played rugged Rangers utility player Emmanuel Thomas off the park before he was eventually substituted in the 74th minute, while the burly Jevon Morris got his fair share after coming on as well.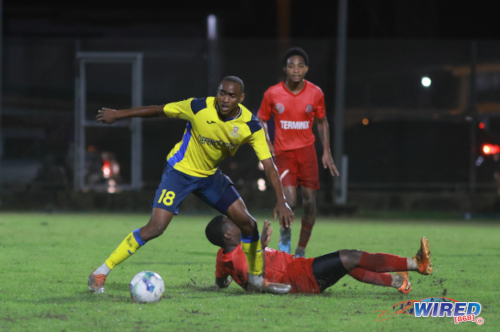 "[Reon] was dynamite—I think this performance from Reon Moore was the best I've seen in a while," Andrews said. "I can't take that away from him. The dynamic movement in getting up the flanks and getting away from players and squaring the ball for attackers was great.
"He continued to do it again and again and again. And they had no answer for him."
No player on the Rangers roster could live with Moore last night.
After treating the supporters to a series of exhilarating and tantalizing solo runs all night, Moore put the TTPFL knockout spectacle to bed in the 124th minute of play after Rangers nearly equalized themselves in the craziest of sequences on the other end.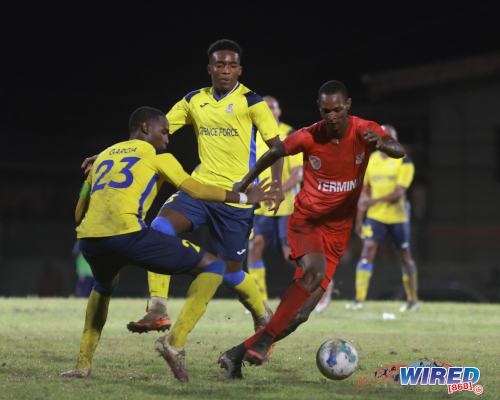 With the Army up 4-3 in borrowed time at the end of the allotted 30 extra time minutes, Spanish nearly brought the house down with a rasping bullet which agonizingly went a fraction over Biggette's bar.
Opposing fans were jumping out of their seats and eating away their last fingernail in the subsequent sequence as well, as Rangers' auxiliary forward, Cyrus, kissed a curling right-footed effort off the post with an exquisite show of technique.
But, as central defender Cyrus sought an-all important equaliser, Rangers were stretched thin at the other end. And Moore emphatically put the game to bed and sent Defence Force to the TTPFL double as he passed a right-footed effort past Brice, after a breakaway involving second half substitute Shaquille Holder.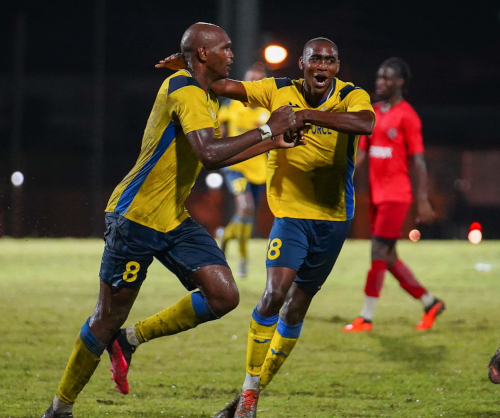 The end result was quite cruel to a Rangers team who were mere inches away from forcing a penalty shootout.
"If I had to do it again, we'd do the same thing all over again," said Quamina, who iterated that Trinidad and Tobago football was the winner on the night. "We came up against a quality team in Defence Force. They are the [League] champs and they showed that again.
"We still made them work and we played 100-plus minutes too. We got a good turnout, the fans enjoyed it, and it will only augur well for football in Trinidad and Tobago.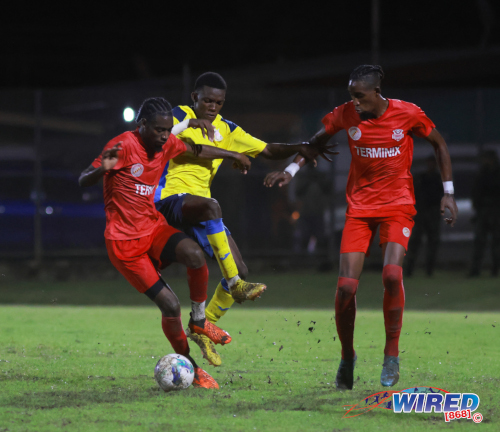 "There are quality players around. All the players who turned out are local players and you see the performance they gave. We could hold our heads high."
For Rangers, a season that started so promisingly has ended with no silverware or Concacaf club football, while they lost talents such as Thomas (K), Kadeem Corbin and Real Gill within the span of a couple months.
Still, Quamina, known as "Hoghead," says Rangers will be back amongst the big boys next season and suggested that players such as Thomas (E), Daniel David and the goalkeeping pair of Brice and Jabari St Hillaire were key to their rebuilding phase.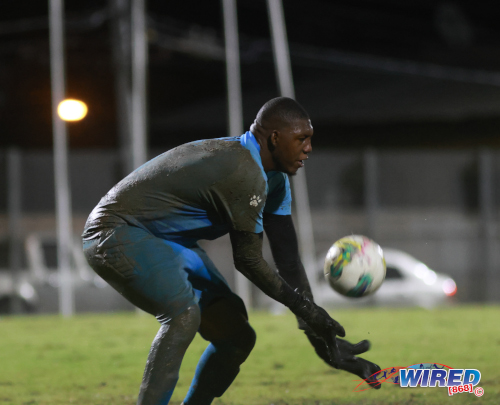 Having conquered the TTPFL with a double in its inaugural season, Andrews and the Defence Force technical staff which includes Hutson "Baba" Charles, have now set their sights on the Concacaf Caribbean Cup—after pocketing the TT$50,000 TTPFL Knockout prize.
"The aim is to give the men some rest this week coming up here and then we will start to prepare again in terms of physical fitness and in terms of strength, agility and flexibility," said Andrews. "All those components must be put together at another level. It was good for this level here but we don't feel it will be good enough for the next level at CFU."
Intriguingly, Defence Force are grouped with TTPFL runners-up AC POS in Group A of the Concacaf Caribbean Cup which kicks off next month. Another TTPFL outfit, Tiger Tanks Club Sando, can still qualify for the Caribbean Cup through the preceding Concacaf Caribbean Shield tournament, which runs from 3-13 August.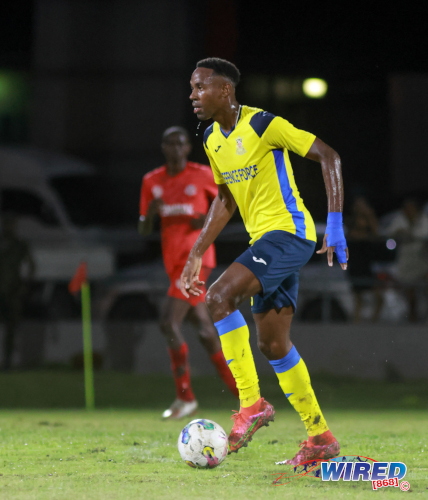 The Army are looking to march up the islands and tackle the wider Caribbean region. Back at home, coach Dave Quamina may not want to hear the names "Reon Moore" or "Brent Sam" uttered for some time.
(Teams)
Defence Force (4-3-3-): 31.Christopher Biggette (GK); 37.Cassim Kellar (20.Jules Lee), 23.Jamali Garcia (captain), 26.Justin Garcia, 7.Jelani Felix; 66.Kevon Goddard, 19.Justin Sadoo (33.Shirwin Noel 117), 13.Rivaldo Coryat (24.Shaquille Holder 79); 45.Kaihim Thomas (14.Kendell Hitlal 79), 8.Brent Sam (16.Lashawn Roberts 115), 18.Reon Moore.
Unused substitutes: 1.Isaiah Williams (GK), 27.Shem Clauzel.
Coach: Lloyd Andrews
Terminix La Horquetta Rangers (4-2-3-1): 12.Jabari Brice (GK); 18.Emmanuel Thomas (3.Jevon Morris 74), 27.Daneil Cyrus, 4.Leslie Joel Russell (captain), 2.Ross Russell Jr; 7.Jamal Creighton (13.Jesus Perez 107), 33.Nathaniel Garcia; 7.Isaiah Lee (6.Junior Assoon 108), 20.Daniel David (16.Isaiah Raymond 74), 19.Josiah Edwards (11.Ataullah Guerra 59); 15.Tyrone Charles.
Unused substitutes: 30.Christopher Byng, 34.Leonardo Da Costa.
Coach: Dave Quamina
Referee: Kwinsi Williams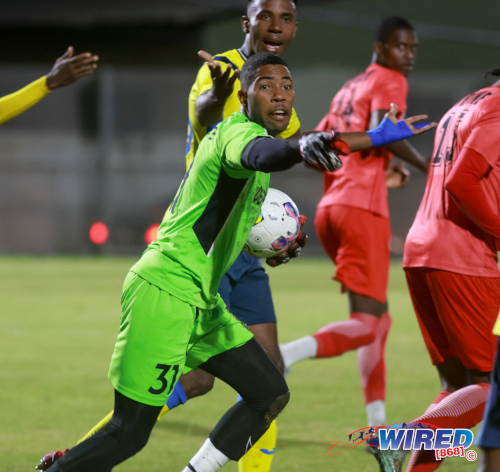 TTPFL Knockout Final result
(Saturday 15 July)
Defence Force 5 (Kaihim Thomas 24, Brent Sam 57, 58, 102, Reon Moore 120+4), La Horquetta Rangers 3 (Tyrone Charles 15, 85 pen, Ross Russell Jr 68) at Diego Martin Sporting Complex.