An otherwise dour match was soured by a fracas between match officials and Morvant Caledonia AIA's players and staff as yesterday's crucial Ascension Invitational Tournament matchup between Defence Force FC and Caledonia ended in chaos at the Larry Gomes Stadium in Malabar.
After the final whistle, as referee Crystal Sobers and assistant referees Kirt Charles and Ainsley Rochard tried to make their way off the pitch, Caledonia official Wayne Brooks got up close to challenge the referees, still disputing the contentious stoppage time goal by Defence Force captain Jerwyn Balthazar that gave the Army/Coast Guard combination the 1-nil victory.
"The two men was offside!" Brooks said repeatedly.
Things soon escalated as Sobers—who was on a shortlist for Concacaf Women's Referee of the Year in 2018—seemed to react to a remark made by Cale's equipment manager, Steve Frederick. Charles jumped in to defend Sobers, and in a brief melee, he appeared to strike Brooks in his mouth. Video footage of the altercation was inconclusive as to whether Brooks or Charles lashed out first.
Brooks and some other Caledonia members then chased the assistant referee along the cycle track before the match commissioner and other officials restored some calm.
"Ah not taking that just so. Ah not taking that!" an enraged Brooks told the Wired868 camera crew. "[The assistant referee] hit me. I hope y'all pick it up on camera inno. I will make a report. I did not raise my hand for him and I didn't hit him."
The controversy started in the fifth minute of second-half stoppage time when Balthazar calmly slotted past opposing Caledonia captain, Terrence Lewis, after a Dwight Quintero shot was deflected into his path.
The Caledonia players pleaded with referee Sobers and Charles, insisting that Balthazar was in an offside position before Quintero's drive took a wicked ricochet off defender Osei Charles. Balthazar was indeed behind the shoulder of right back Joshua Alexander when the ball fell in his path. However, a replay proved that Caledonia's second central defender, Melvin Doxilly, had strayed deeper than his colleagues and had kept Balthazar onside.
The referee's assistant, Charles (K), had made the right call. But the 'Cale' players, some members of their technical staff and their small posse of supporters were incensed.
Defence Force assistant coach Hutson 'Barber' Charles certainly was not amused by the chain of events.
"The [Ascension] tournament so far has been brilliant and this kinda incident towards the end doesn't augur well," he told Wired868. "It doesn't look good at all. Something like this should not have happened."
Both Charles (H) and Caledonia assistant coach Abdallah Phillips pointed to the tense atmosphere that was created by the high-stakes affair.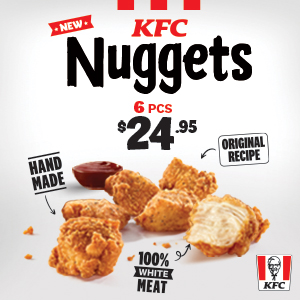 "Because of the magnitude of the game, I think emotions got the better of us," Phillips said. "I don't want to comment too much on what happened, but with a little more insight, people would understand what transpired and why it transpired. I'm not saying anybody's wrong or anybody's right, but I think upon review, punishments will be meted out to the persons they should be meted out to."
Caledonia came into the top of the table clash with a slender two-point lead over the visitors, and they looked destined to be heading to the final match day with that advantage intact and at least one hand on the TT$250,000 first-place prize. But with this result, the high-flying Caledonia now have two straight losses after setting Division One alight with eight consecutive victories.
After the surprise 3-0 loss to Cunupia FC on Saturday 14 September, Caledonia coach Jerry Moe stated that his team had 250,000 reasons to be motivated for the clash with the Army/Coast Guard combination as they went to chase the Ascension's top prize yesterday. However, with the mild-mannered Moe in Tobago attending to Secondary Schools Football League (SSFL) coaching duties with San Juan North Secondary, Cale didn't quite have enough in the tank to hold on for a draw or eke out a narrow victory.
With so much on the line at kick-off in Malabar, the teams played an intriguing game of cat and mouse—a game which always favoured Cale. The hosts' best chance perhaps came in the latter stages of the second half when substitute Ryan Jordan shot straight at Defence Force goalkeeper Aaron Enill from point-blank range.
At the other end, Lewis too was called into action, as he made sharp saves to deny Balthazar and Aaron Lester. In the 86th minute, the Army skipper looked odds on to score, but he somehow contrived to send a close-range effort wide after a bit of pinball in the Caledonia area.
Playing on borrowed time at the end of the 90 minutes, Balthazar found his shooting boots, though. In Caledonia's eyes, Balthazar's fortuitous item may have just cost them a lump sum.
At present, coach Lloyd Andrews' troopers lead Division One with 25 points, closely followed by Caledonia with 24 and Terminix La Horquetta Rangers (LHR) and Cunupia FC with 20 and 19 respectively. Jabloteh, who are also on 19 points, currently lie in fifth. But with two matches still on their schedule, the 'San Juan Kings' could yet find themselves finishing in the top two if they win their last two matches.
Jabloteh travel to St James today to tackle Queen's Park Cricket Club (QPCC), before ending their campaign on Monday with an away trip to LHR, who returned to winning ways yesterday with a 7-nil mauling of 2018 Trinidad and Tobago Super League (TTSL) champions FC Santa Rosa. Meanwhile, Defence Force and Caledonia will both conclude their campaigns on Sunday when they entertain cellar-placed Matura ReUnited and Santa Rosa respectively.
The cash prizes on offer for the top three teams in Division One are TT$250,000, $125,000 and $75,000. And with the top prizes still up for grabs going into the final match day, it's safe to say that the inaugural Ascension tournament has lived up to the billing.
Whatever punishment that is to be received by Caledonia, they'll certainly hope that they won't have to dip too much into their Ascension earnings to compensate for disciplinary matters. They would much rather focus on the positives.
Veteran playmaker Kerry Daniel and the attacking duo of Renaldo Francois and Johnny Noreiga-Brito have impressed. Meanwhile, Alexander, Lewis and centre back Malik Mieres all gave noteworthy showings as part of a backline that was well-marshaled by Radanfah Abu Bakr, whose return to overseas club duty forced him to miss yesterday's pivotal match.
Abu Bakr wasn't the only key veteran figure missing from the clash, as Army top scorer, Devorn Jorsling, sat out through injury. And while Charles (H) noted that Defence Force have players such as Quintero, Jamille Boatswain and Brent Sam to fill in for Jorsling, the 'Teteron boys' struggle to replicate the same attacking rhythm without the wily attacker's shrewd hold up play, deft touches in the final third and his dead eye in front of goal.
It is on the defensive end where Defence Force have been showing their mettle, though, and they have conceded just six goals in their 10-day Division One matches to date.
Despite the loss, Phillips still had a lot to be thankful for, and he heaped praises on the tournament organizers for giving the players the opportunity and platform to showcase their talents after long spells of dormancy in the local game.
Phillips also commended his team for their commitment: "Caledonia approached this tournament like a professional team because that's what we are. We gave everything like we would in any other League."
The Caledonia players certainly have given their all in search of Ascension glory. But could they have run out of steam just at the wrong time? This coming Sunday, they will be hoping a last place Matura team can put an end to Army's soldiering march.
(Teams)
Morvant Caledonia AIA (4-5-1): 1.Terrence Lewis (GK) (captain); 22.Joshua Alexander, 4.Osei Charles, 5.Melvin Doxilly, 3.Richard Williams; 29.Adrian Noel (18.Jean-Luc Rochford); 28.Jevick MacFarlane, 10.Sheldon Holder (15.Johnny Noriega-Brito), 17.Kerry Daniel, 7.Kelsey Benjamin (9.Sedale McLean 86); 19.Renaldo Francois (16.Ryan Jordan 59).
Unused substitutes: 8.Joshua Sylvester, 21.Shem Clauzel, 24.Ibn Al Hakim Skinner, 25.Joshua Martin, 26.Vernell Ramirez.
Coach: Abdallah Phillips
Defence Force FC (4-1-4-1): 80.Aaron Enill (GK); 5.Jerome McIntyre, 14.Trevin Latapy, 17.Curtis Gonzales, 26.Justin Garcia; 27.Aaron Lester; 22.Darius Ollivierra (11.Dwight Quintero 86), 10.Hashim Arcia, 99.Jerwyn Balthazar (captain), 7.Jelani Felix (18.Reon Moore); 8.Brent Sam (90.Jamille Boatswain 74).
Unused substitutes: 1.Andre Marchan (GK), 2.Kevon Blackman, 6.Rodell Elcock, 9.Devorn Jorsling, 13.Jules Lee, 37.Cassim Kellar.
Coach: Lloyd Andrews
Referee: Crystal Sobers
Man of the Match: Jerwyn Balthazar (Defence Force)
Ascension Invitational Tournament
(Wednesday 18 September)
Division One results
Morvant Caledonia AIA 0, Defence Force 1 (Jerywn Balthazar 90+5) at Larry
Gomes Stadium;
Terminix La Horquetta Rangers 7 (Jamal Creighton 12, 45+1, Ross Russell Jr 32, Samuel Delice 64, Kadeem Corbin 67, 85, Jomoul Francois 81), FC Santa Rosa 0 at Phase 2 La Horquetta.
Upcoming Division One fixtures
(Thursday 19 September)
QPCC v San Juan Jabloteh, 4pm, St Mary's College ground;
(Sunday 22 September)
Cunupia FC v Police FC, 3.30pm, Larry Gomes Stadium;
Defence Force v Matura ReUnited, TBD;
M'vt Caledonia AIA v FC Santa Rosa, TBD;
Prison Service FC v Guaya United, 4pm, San Juan North ground;
QPCC v Club Sando FC, 4pm, St Mary's College ground;
(Monday 23 September)
Terminix La Horquetta Rangers v San Juan Jabloteh, 6pm, Phase Two, La Horquetta.
Ascension Division One
| Pos | Club | P | W | D | L | F | A | GD | Pts |
| --- | --- | --- | --- | --- | --- | --- | --- | --- | --- |
| 1 | Defence Force | 10 | 8 | 1 | 1 | 22 | 6 | 16 | 25 |
| 2 | M'vt Caledonia | 10 | 8 | 0 | 2 | 21 | 11 | 10 | 24 |
| 3 | Jabloteh | 10 | 7 | 1 | 2 | 23 | 13 | 10 | 22 |
| 4 | Rangers | 10 | 6 | 2 | 2 | 36 | 8 | 28 | 20 |
| 5 | Cunupia FC | 10 | 6 | 1 | 3 | 23 | 13 | 10 | 19 |
| 6 | Club Sando | 10 | 5 | 1 | 4 | 18 | 14 | 4 | 16 |