"Where did we go wrong? […] The system failing the youth."
La Horquetta XF head coach Dave Quamina is lamenting that the society in general and the football community in particular is allowing young men to slip through the cracks, after two of his former players, 25-year-old attacker Neil Mitchell and 22-year-old right back Chikizie Jordan, were charged with the 9 February murder of 31-year-old Kevon Robinson.
Robinson, a La Horquetta resident, was shot dead while standing outside his vehicle on St Eustace Bernard Drive in Phase 5, La Horquetta.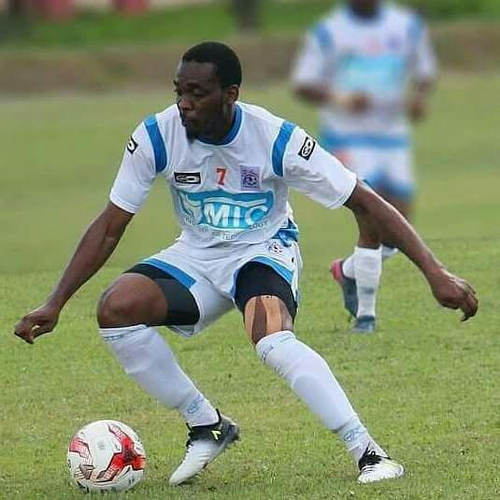 Mitchell was just 16 years old when he became a Trinidad and Tobago Pro League champion at Joe Public under then head coach Derek King in 2009. The talented attacking midfielder went on to represent North East Stars and St Ann's Rangers and was considered a solid—though not necessarily spectacular—performer.
Mitchell's next big showing will be in the High Court, though, where he and Jordan also face charges of possession of a firearm and ammunition.

Quamina, whose team plays in the East Zone (EFA) told Wired868 that, while he does not know all of the details of Mitchell's situation, he believes that it is symptomatic of what has been happening in the football community and in T&T society as a whole.
"The football community in Trinidad in a real mess," Quamina continued. "I not saying he right or he wrong but the system failing them. It have no avenue, it have nowhere to go!"
But how did things come to this?
Just over ten years ago, Mitchell, a player his former coaches describe as "polished" and "always disciplined," left the La Horquetta XF youth set-up to join up with King at Joe Public. There, he continued to blossom and, at just 16, was regularly involved in King's senior team set up that went on to claim the 2009 Pro League title.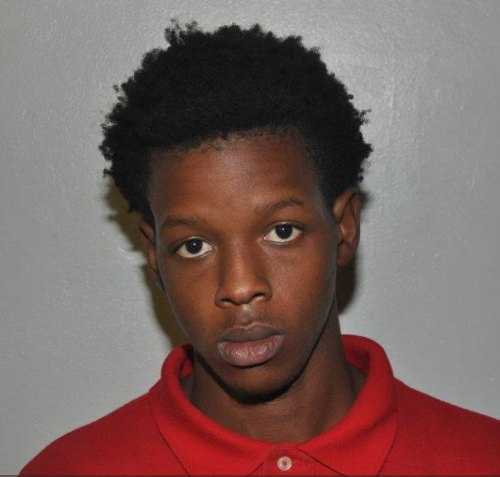 "When he was going to school at El Dorado, I had him in the (Joe Public) youth team," King told Wired868, "and I brought him up and gave him his break with the Joe Public senior team. I think he had talent (and was) destined to be a national footballer. He was disciplined and really came out to work hard.
"It's really sad to hear what's happening now."
What is happening is that national teams have rarely been able to go beyond the Caribbean phase of world or CONCACAF tournaments and local football is arguably at its lowest ebb in recent memory, financing having all but dried up. Several Pro League club owners are now offering a basic wage of TT$2,500-$3,000 and—as is the case with Stars—no longer field teams in the Flow Youth Pro League competition.
The instability of Pro League employment in itself is not new. For years, clubs offered only one-year contracts which, at best, offered a stipend during the two months of pre-season and nothing at all for the off-season. And players would often bounce from club to club in search of a few extra hundred dollars on their pay cheque.
King lamented that this "hustle" has had a very visible effect on young aspiring players but the authorities have not given the situation the attention it warrants.
"You see now that the younger players not really motivated because of the whole situation with the finances of clubs," said King. "We are in a poor state right now and it's something that we have to take seriously."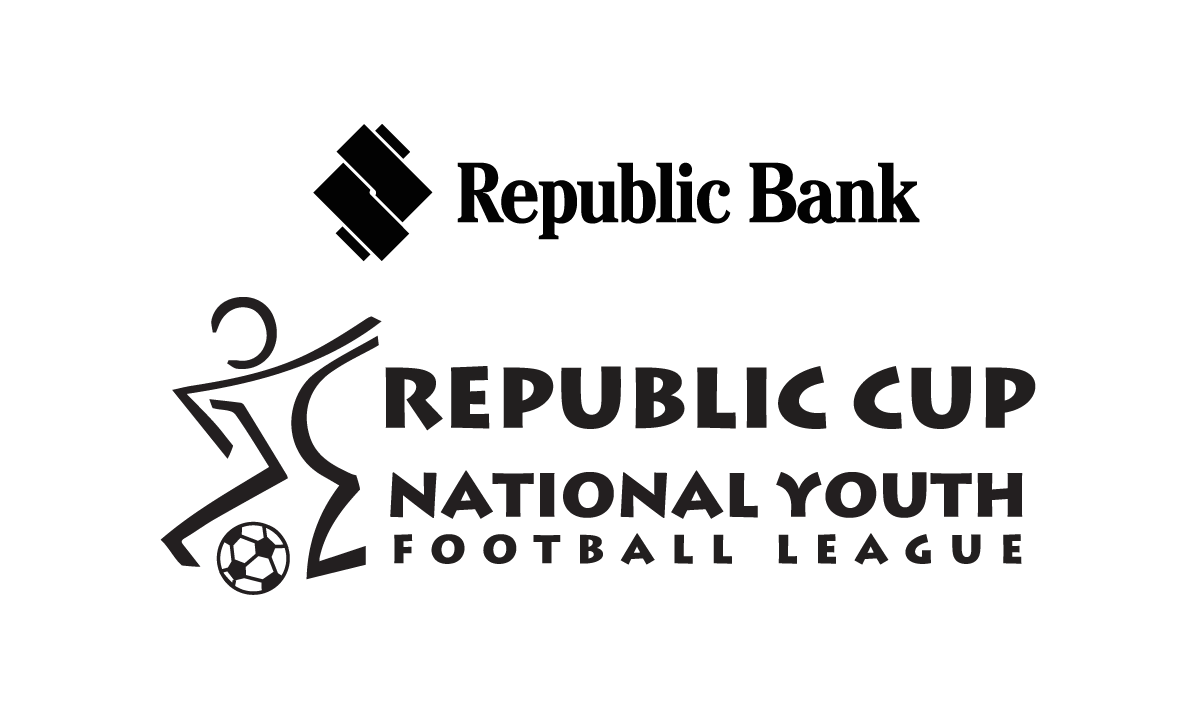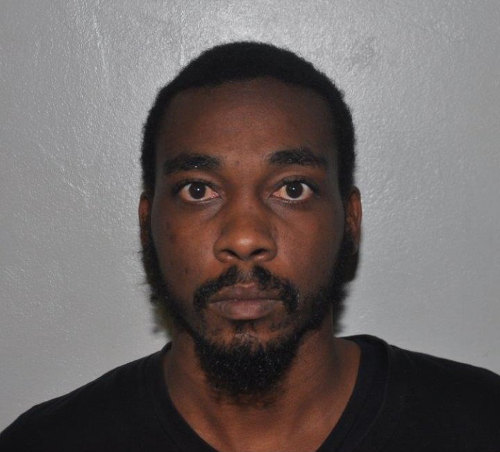 King has first-hand experience of the issue as, just months after lifting the 2017 Pro League title, he and the bulk of the North East Stars squad quit the club for financial reasons.
After his stint at Joe Public, Mitchell bounced back and forth between North East Stars and his La Horquetta XF hometown club. After a long spell out of the game through injury, he opted not to rejoin King at Stars—where he had just been appointed head coach—and moved to Rangers instead.
Mitchell enjoyed a solid stint at Rangers, whose season ended in November 2017. But then came instability again as players waited–and still wait–to hear what the future has in store for them with the cash-strapped competition.
Quamina suggested that the current football set-up is not doing enough for players from high-risk communities.
"Coaches not trying hard enough; they need to be more than coaches," he said. "They just want to win now, they not checking up on the players. And the ones that I really rate, like 'Dada' (Anthony Wickham), look how they treating them…
"You telling me that Dada, who work in these high-risk areas for years and performing, can't even get an assistant coach position on a national team?"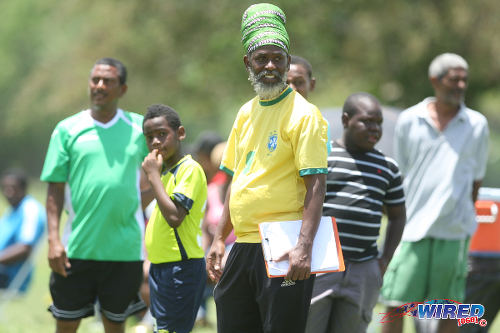 Quamina accused the Pro League of paying lip service to youth development.
"How much teams in the Pro League could say they giving youth a chance unless they struggling and trying to cut costs?" asked Quamina, rhetorically. "Teams with money won't invest in a youth programme. So the current state of football is what really let [Mitchell] down."
Jordan was arrested by officers of the Homicide Bureau of Investigations Region II on Carnival Monday while Mitchell was held three days later on Thursday 15 February. The investigation was supervised by Acting ASP Windel Flaviney and Inspector Andrew Lawrence while PC Ricardo Sutherland laid the charge.
Mitchell is one of three former Pro League players who are in jail for murder at present. Defence Force utility player Ross Russell Jr and attacker Balondemu Julius were charged, two years ago, for the murder of Selwyn Gaff on 6 June 2016. Russell Jr, the son of former Trinidad and Tobago international goalkeeper Ross Russell, and Julius were sacked by the Army just before they were formally charged.
Former Caledonia AIA and Trinidad and Tobago national youth defender Damani Richards, former Defence Force attacker Josimar Belgrave, ex-San Juan Jabloteh and National Futsal utility player Noel Williams and Rangers and National Youth Team attacker Anslem "Worm" Jackson were also charged for various offences ranging from robbery to fraud over the last two years.
Club Sando full back Kemuel Rivers was also arrested for robbing a casino in 2016 although charges against him were dropped after six weeks.