Twenty-eight year old Kemuel Rivers started the 2016/17 Pro League season as Club Sando's captain and heartbeat. But the utility player, who is particularly at home in defence or midfield, then had his season disrupted by a six week stint in jail for allegedly robbing a casino.
The charges were subsequently dropped, leaving Rivers free to continue with his career.
Wired868 initially spoke to Rivers before his arrest but decided not to publish until we heard from him subsequent to his release. He agreed to speak one on one with Wired868: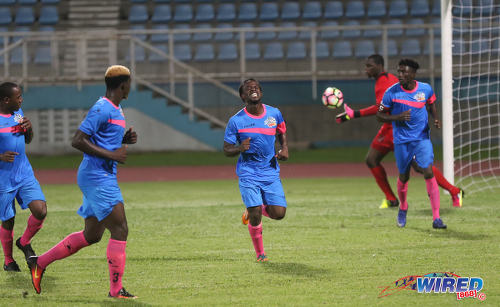 When were you born?
I was born on the 5 May 1988.

Where is your home town?
I am from Waterloo.
What school did you attend?
I attended Waterloo High School.
What is something most people do not know about you?
That I can play the guitar pan and I am a christian and also sing in the choir. I belong to the Firm Foundation Ministry church.
What do you enjoy doing in your free time?
I play cricket and I am also taking coaching courses. I like to lime so I love spending time with my friends.
What pushes you to succeed? 
Through my God, I learnt that hard work always pays off. And my brother, Isaiah Rivers, who died five years ago when he drowning in a pond. He motivated me to press on as a footballer. We used to play football together [and] whenever I play a match I am playing for him. (Isaiah Rivers apart, Kemuel Rivers still has four brothers and five sisters).
How did you start playing football?
To be honest since I know myself I playing football. My mother and them say since I was a baby I played football.
What was your earliest football memory?
Playing football with my older brother, Isaiah. He is the one who motivated me to play football and attended all my matches. The times we spent playing football together were my best times in my life.
How would you describe yourself as a person? 
I like to laugh, I am a family person and most of all I love the Lord. I am a very passionate person and whatever I do I give my all. I am a very determined person.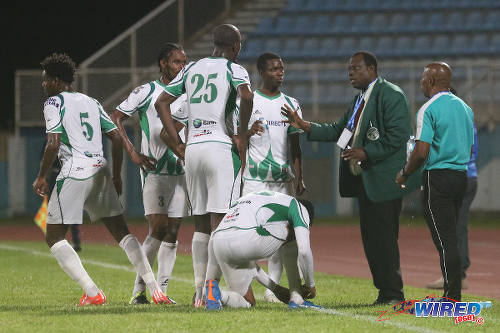 Who was your most important coach(es) and why? 
That would have to be Stuart Charles-Fevrier from W Connection. He gave me my first break. He is not just a coach, he is a teacher. If there was something you did not understand, he will get into your head to help you understand the play.
He would tape every match we played and show us the mistakes we made and how we can improve. If Stuart Charles was not in my life I would not have been the player I am.
What makes you stand out as player?
I am a team player and an excellent striker actually. I started out playing as a striker, then I was attacking midfielder and now I am a defender. I would also say it's my work rate and quality on the ball. From the time the game starts, the team can expect a good dead ball whether it is from a corner, free kick outside of the box or a penalty.
I will give my blood for the game and my team because I love to win.
Who is your favourite player? 
(Widens eyes) Lionel Messi! He is my favourite player because first of all he is a left footed like me. His mastery of the ball is out of this world. When Messi takes up that ball and runs through fellas, it is breathtaking. I try to mimic him but for now that is just a dream.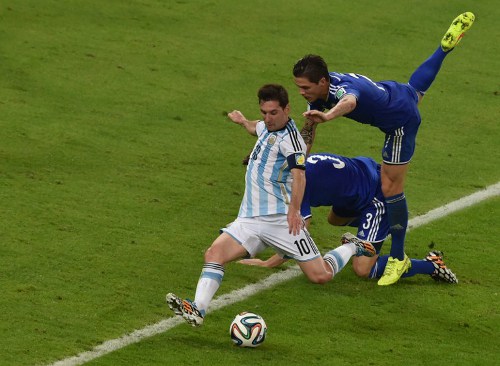 What is your favourite team? 
That would have to be Barcelona.
What is your ambition in the game?
My ambition is to gain an international contact for myself. It does not matter where in the world it is. I would like to have that so that I can help my family.
How far do you hope to go? 
As high as my skill and talent can and will take me. Then I would like to take up coaching, which will be the best way to stay around and continue to be a part of my sport.
What is your best moment in football so far? 
When I was very young and now started playing in the Pro League with W Connection, I was chosen to go to England by international scouts. Going to England was a very exciting experience for me. I was very young and it was the first time away from home for me and the trip was very long.
The place was very cold and we spent two weeks there showing our skills against other players… [But in the end] they said we were not what they were looking for. They were looking for something unique. Even though I didn't get a contract, it was a good experience and I learnt a lot from the training sessions.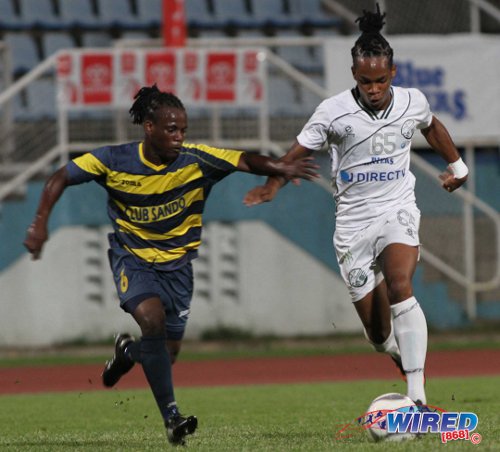 You were arrested for robbery but eventually released after the charges were dropped. What happened?
I would say it was just bad company at the moment. I was going through some bad breaks and I let myself be influenced to do the wrong thing.
I was with someone who I was trying to help him out. He plays football just like me but I am the one who got the big break and I could identify with what he was going through. I had really tried to help him but nothing was happening for him.
What can you say about how you felt being locked away in a cell?
I felt frustrated. It had moments I felt like I could cry and wished I could have just turned back the hands of time and walk away. I felt disappointed in myself knowing that I was a respected person in my community and everyone looked up to me. I was the only player in my community to reach the highest level of football in Trinidad and Tobago.
I felt like I let down my whole community, my family, my team and all those who believed in me and myself. Yet they all stood by me, that makes me feel real bad…But to look on the bright side, people make mistakes and I will show people the person I am by bouncing back and coming back stronger. I will prove to people this is the real me and that was really a mistake.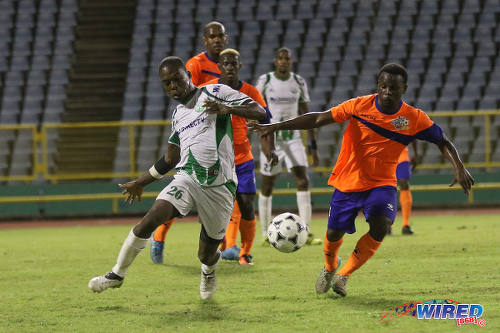 Did you feel there was anyone you could have turned to before you got in trouble?
Yes. There were a lot of people I could have gone to. But really it was my pride that hindered me from sharing what I was going through.
How did your friends and family react when you were in jail?
My bigger brother [Jude Rivers] stood by me a 100 percent. He had the church praying while he was running up and down getting things done for me because my mother was only crying.
I thought everyone [at Club Sando] would have thought of me differently but my teammates and the club stood by me and gave their full support one hundred percent. I couldn't make in there without that because being locked up not nice. I used to keep in touch with the team and when they had a big match, I called one of the players to see how the team was doing. And this guy, Keithy Simpson from Jamaica, I never really talked with him much. And when he heard that it was me the phone he said: "Let me speak to him." And he asked me: "Rivers, you need anything?"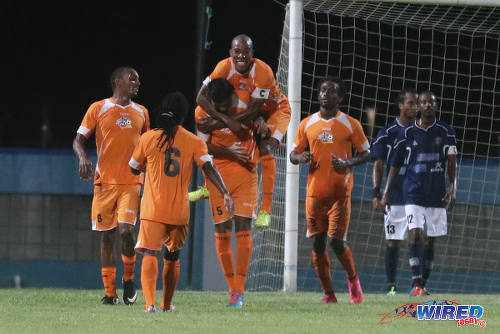 I told him: "No, my brother does handle me." But he said: "I will still give [Jared] London something for you."
I told him to just make sure and win the game for me. And he said he was praying for me and don't worry I would be out soon.
That night in my cell I started to cry and felt a little happy to see this guy who I really don't even know could give me such words of encouragement. It was hard to put into words how much of a mistake I had made.
When I came out, I sent the team a voice note that I was out and it seemed like the whole team was praying for me to come out. It took me three weeks [to be released].
Is there something you would like to say to your supporters?
I am very sorry for what I have done. It was truly a foolish mistake on my part. But that is not who I am.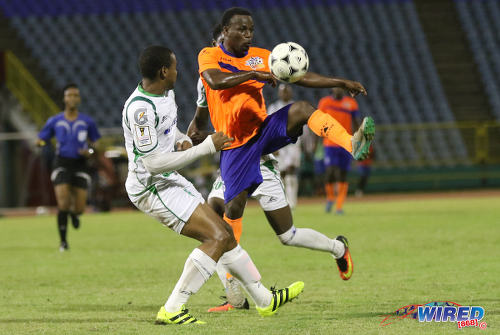 Editor's Note: Kemuel Rivers—who said he has not missed a day in church since his brush with the law—will have another chance to earn a professional contract abroad, as he leaves Trinidad for Iceland on Fantastic Friday, which is 24 February 2017.
Rivers is one of eight Pro League players who will attend trials in Iceland later this month.