Mr Live Wire gives a wag of the finger to three incidents this week…
Hypocrite of the week:
(17 May 2013)
Disgraced ex-FIFA vice president Jack Warner launches "feel good" newspaper, Sunshine, at Kantac Plaza in Arouca with the following words: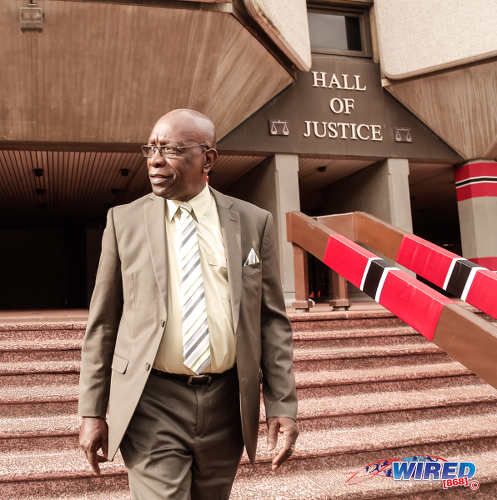 "The Sunshine is designed with a conscience to recognise that while circulation statistics and healthy sales are critical to the life of any newspaper more important to us is the protection of people's lives and character and the pursuit to ensure that lives are not unfairly destroyed and ruined."
(23 February 2018)
Guardian Media Limited executive and recently replaced head of news Shelly Dass-Clarke and husband Robert Clarke threaten Sunshine with a defamation suit after article, written by Peter Green, which alleges that their marriage "crashed" after she was caught in an affair with a senior PNM minister. Shelly and Robert deny the allegations.
Well, if you really believed that Warner was going to change the face of journalism for good, then Mr Live Wire has a firetruck bill for you to pick up. Little surprise then that Sunshine's main claim to fame over the years has been speculating about the going-ons in the bedrooms of public officials and female media workers.
Warner, as has often been pointed out, would not know the truth if it slapped him in the face. But Shelly and Robert seem keen to try that approach anyway; just to see what happens.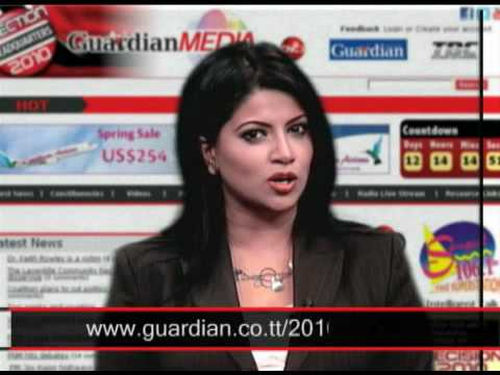 Self promotion of the week:
As if Chutney Soca singers don't have it hard enough worrying about soaring rum prices, unfaithful partners and lecherous wife-thieves like Ramsingh Sharma and Balkissoon, Neval Chatelal was forced to get lawyers involved after former football star Dwight Yorke allegedly refused to repay his TT$250,000 loan with 20 percent interest within two months and then added insult to injury by claiming he had never met the 2018 Chutney Soca Monarch.
Chatelal responded with a photo taken with Yorke at a party—although, to be fair to Tobago's most famous village ram, the singer was almost certainly not the most memorable interaction Dwightie had that night.
In the midst of the chutney bacchanal came a Facebook post by Tobago-based attorney, Martin George, which claimed Yorke approached him for help:
"I have not always been a fan of how you've managed or mismanaged your public relations and image branding but nevertheless I'm not in favour of those who are now dancing on your grave and I'm not happy to see you in such an embarrassing situation and while the scenario is bad I don't think it should be seen as irredeemably irretrievable but you in turn must show greater commitment and concern and respect for the citizens of TT who supported you as fans over the years and who look to you still as someone who should have been a role model giving back to the nation in more meaningful and substantial and tangible ways. Cheers my brother."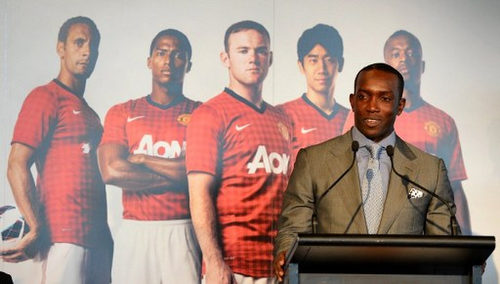 Yorke supposedly settled his arrears with the chutney soca loan shark within days—but George's public rebuke of his potential client, whom he said he was not too fond of in the first place, was arguably the most head-scratching moment of that impasse.
Picture the late Johnnie Cochran, back in 1994, posting on the not-yet-invented Facebook page: "Y'all will never guess which wife-beating Uncle Tom asked me for help in his murder case today…"
Analogy of the week:
The Trinidad and Tobago Weather Centre issued a public warning at roughly 2pm today after billowing smoke on the Solomon Hochoy Highway near the Preysal Flyover reduced visibility to near zero.
The complete lack of transparency forced motorists to reduce speed to a near crawl for their own safety. The mayhem occurred almost directly outside the Trinidad and Tobago Football Association (TTFA) headquarters at its self-titled Home of Football in Couva.
Get home safe, people!