Trinidad Guardian editor in chief Orin Gordon was bumped off today in a slaying that, according to informed sources, bore all the hallmarks of a "Sabga City" gang execution.
Gordon, who was appointed editor in chief on 24 February 2015, will be replaced by former television presenter Shelly Dass-Clarke, who, in a reconfigured set-up, will: "have ultimate responsibility for the editorial content of the Guardian and Tobago Today newspapers, news on television and radio, and the company's growing digital news presence."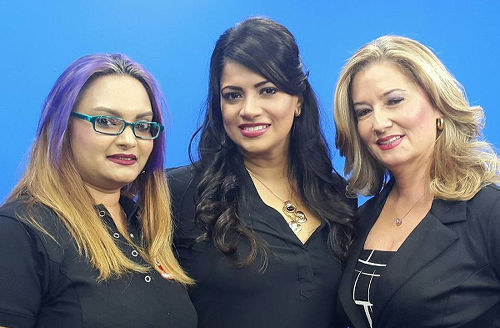 Presumably, in her spare time, Shelly will fix Trinidad and Tobago's economic crisis, solve the Dana Seetahal murder case and win the country another Olympic medal. That wish-list is just as plausible as her new job description.
In truth, Orin, according to the Guardian statement, actually tendered his resignation last month but it was only announced to the staff today.
But surely the outgoing editor-in-chief won't begrudge Wired868 its misleading headline, though, considering that his departure was announced on the same day that his newspaper—which boasts of being the third best daily in a field of three—did its usual backtrack on an irresponsible story without ever mentioning the word "sorry".
Today, as published in the Guardian, grieving mother Safiya Williams insisted that, contrary to rumours, her murdered nine-year-old son and standard one pupil, Cyon Paul, was actually not a drug dealer or involved in a turf war.
The Guardian article neglected to mention that the rumour was actually started on its own paper, just hours earlier.
At this rate, murdered people might have to find someplace to hide when Guardian reporters turn up to investigate. A bullet might end your life but a Guardian report will haunt your afterlife!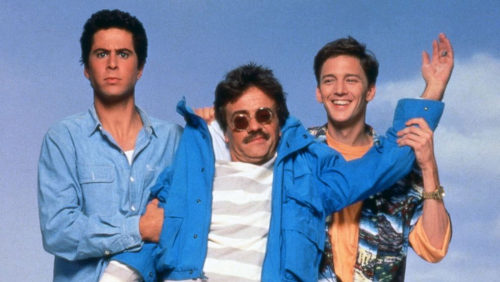 Mr Live Wire hopes that Trinidad Express editor in chief Omatie Lyder does not laugh too hard at the irresponsible faux pas though, just in case she gets throat cancer. Just ask Dr Keith Rowley.
Anyway, Orin is out and Shelly is in.
Mr Live Wire cannot confirm whether CNC3/Guardian managing director, head of content and bottle washer Nicholas Sabga has already written Shelly's dismissal letter. But let's just say that the new Guardian "boss" probably shouldn't take more personal effects to her new office than would fit in her handbag.
In the past decade, the Trinidad Express, still the country's most read newspaper, has had one editor-in-chief, Omatie. The Newsday had two, Therese Mills and Jones P Madeira, with a change having been deemed necessary after Mills stopped turning up for work on account of her death.
The Guardian newspaper, during that same timeframe, changed the face in the leadership chair no less than eight times!
Dominic Kalipersad made way for Anthony Wilson who stepped aside for Suzanne Sheppard who begat Judy Raymond who split duties with Hamid Ghany before splitting altogether to prompt a recall for Wilson who stepped aside for Gordon… Before, ta-da!, Dass-Clarke became just the right person to lead the Guardian.
In short, the Guardian angel apparently has more intimate partners than Usain Bolt. At this point, Ansa McAl boss Anthony Norman Sabga might as well ditch the white robes and dress that chick up in scarlet!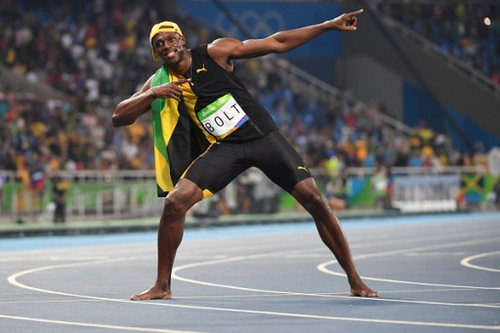 Suffice to say that Orin probably won't be mourned, after he got Inshan Ishmael mad enough to risk getting bounced down on the highway to protest a provocative Kevin Baldeosingh column on Islamists, tried to give a house to the "courageous" Mary Paria for trolling Housing Minister Randall Mitchell and, more recently, his paper carried out a hit on the reputation of a nine-year-old boy who is no longer here to defend himself.
Yet, it is hard to know how much credit Orin deserves for the Guardian's moorings.
Let's be honest, Shelly, like her successors, will be steering the Guardian in much the same way that little Maggie Simpson drove the Simpson's family car from her baby's chair.
The Guardian is not hiring a new pioneer. It is hiring a new patsy. Someone who will take the blame for the direction of a company that they will never really control in the first place.
Or, to put it another way, if you heard a dude was on wife number eight, would you wonder what the hell was wrong with the last seven women? Or would you be questioning the stability of the finicky husband instead?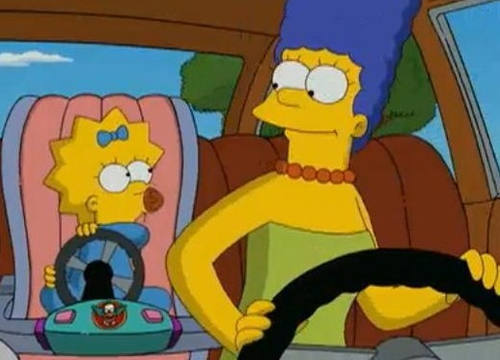 Norm gets rid of partners at a rate that would make even King Henry VIII dizzy.
Live Wire hopes Dass-Clarke has a good head on her shoulders.