Former Trinidad and Tobago football icon Russell Latapy will face his fifth tournament as national coach in November when he takes the National Under-20 Team into their FIFA 2019 Under-20 World Cup qualifying series.
The National Under-20 squad began preparations six months ago, according to the TTFA Media, and currently trains at least once a week.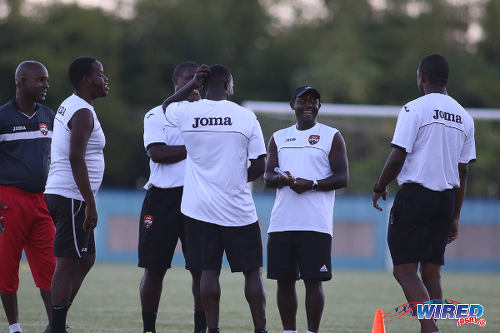 "What we have tried to do as a staff is keep the team together and make sure they stay active," said Latapy. "What happened before is that we had a lot of long breaks and stoppages. But what we are doing with this team is having them train at least once a week.
"We still have to incorporate some of the overseas-based players who we think are good enough to get onto this team."
Latapy's present 30-man training squad includes the Shiva Boys Hindu College pair of goalkeeper Denzil "Peng" Smith and midfielder Tyrel "Pappy" Emmanuel, who were both members of the last Under-20 squad under coach Brian Williams—although Emmanuel was eventually left out for disciplinary reasons.

The St Anthony's College sextet of goalkeepers Jabari Graham and Elijah Shade, defender Jessie Williams, midfielders Jordel Brown and Che Benny and forward Jayden Prowell as well as the Trinity College East quartet of goalkeeper Emmanuel John, defender Kernel Sween and attackers Nickel Orr and Kishon Hackshaw are among the players who have graduated from Latapy's last Under-17 squad.
Among the new inclusions are Presentation College (San Fernando) winger Jordan Riley, St Anthony's College defender Derron John, St Augustine Secondary attacker Anthony Samuel and Shiva Boys left-back Matthew Beal.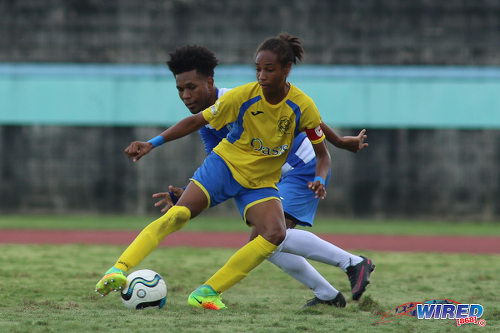 Shiva Boys playmaker and SSFL 2017 MVP Judah Garcia and Naparima College flanker Mark Ramdeen, who both missed out on the last Under-17 squad for varying reasons, are also in the current 30-man pool.
"What we are trying to enhance in these players is their game awareness, their tactical awareness and obviously their fitness levels," Latapy told the TTFA Media. "We have a good bunch of players here that we think we can work with. But in comparison with the teams that we are going to be competing against, we will be coming up against young players who are already playing first team football in top professional leagues.
"But we have a good bunch of young men who are taking on a lot of information and are willing to work hard and that's a good place to start."
Benny and Williams represented St Ann's Rangers in the Pro League last season while attacker Nion Lammy, a former Presentation (San F'do) schoolboy, played for Point Fortin Civic. Otherwise, the majority of players have featured in either adult zonal competitions or in the Pro League Youth League.
Latapy said he hopes to get his squad registered in either the Pro League or the Trinidad and Tobago Super League (TTSL) with a view to providing them with match practice before they enter the Caribbean phase of their World Cup campaign.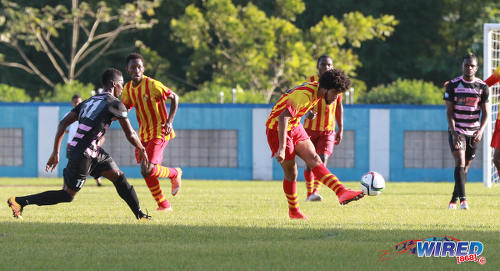 "For most coaches ideally what you will really like before any tournament—and this is being kind—is six to eight international matches," said Latapy. "We know that because of the financial constraints of the Association at this point, it's difficult to get these international games. So therefore what we are trying to do is attempting to play in the local league—either the Pro League or the Super League.
"We are hoping that we will get the support for it not only from the Association but also from the Super League or the Pro League. It has happened in the past [and] we've seen [its] impact on the way they perform in terms of game preparation."
Latapy, who wore the number 10 shirt for Portugal and Scotland giants FC Porto and Glasgow Rangers respectively and for Trinidad and Tobago at the Germany 2006 World Cup, is considered one of the country's greatest ever players. His coaching record is less illustrious.
In four tournaments at senior and youth level—the 2010 World Cup qualifiers, the 2010 Caribbean Cup, the 2017 Under-17 World Cup and the 2017 CONCACAF Under-15 Championships—Latapy managed three wins from 16 matches with one draw and 12 losses, exclusive of Caribbean Cup qualifiers. His teams scored 14 goals while conceding 47.
There are mitigating circumstances as Latapy took up the Under-17 team with roughly six weeks to go before the CFU competition on home soil. He also won all three qualifying matches for the 2010 Caribbean Cup.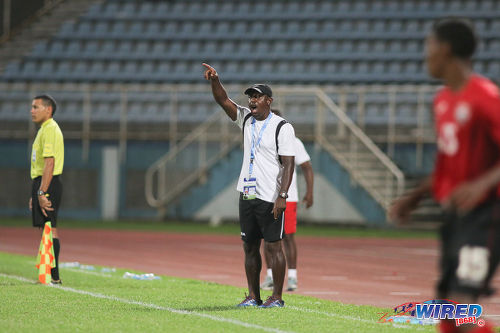 Brian Williams, Latapy's predecessor as Under-20 coach, took Trinidad and Tobago into the CONCACAF stage two years ago so the current head coach will be hoping that November turns out to be a case of fifth time lucky.
Thus far, Latapy has never managed to advance a team beyond the Caribbean stage and Trinidad and Tobago were either already qualified or automatic qualifiers for any CONCACAF tournament at which he served as coach.
Latapy's Coaching Record
(2010 World Cup qualifiers, CONCACAF Hex)
2-3 (Costa Rica)
1-2 (Mexico)
1-0 (El Salvador in T&T)
1-4 (Honduras)
0-1 (USA in TT)
0-4 (Costa Rica)
2-2 (Mexico in T&T)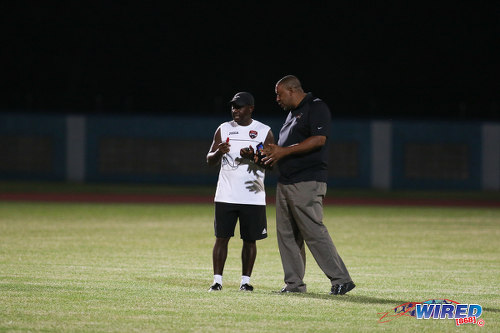 (2010 Caribbean Cup qualifiers)
6-2 (St Vincent and the Grenadines in T&T)
2-1 (Guyana in T&T)
4-0 (Haiti in T&T)
(2010 Caribbean Cup)
0-2 (Cuba)
0-1 (Grenada)
1-0 (Martinique)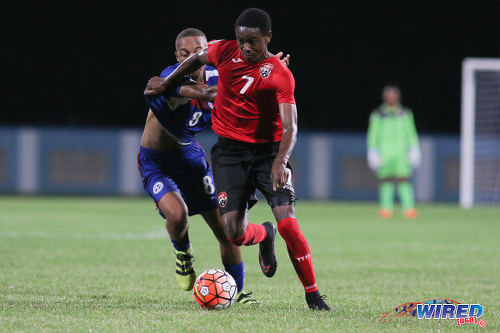 (2016 Caribbean U-17 Championship)
0-2 (Haiti in T&T)
3-2 (Bermuda in T&T)
2-3 (Jamaica in T&T)
(2017 CONCACAF U-15 Championship)
0-4 (Costa Rica)
0-6 (USA)
0-3 (Canada)
1-8 (Jamaica)