"It is easy for people to punch holes after the fact, I don't know anybody at this level of sport that goes into an event expecting to lose… You have to aspire at this level. When you have an athlete whose objective is to be an Olympic champion, we as coaches, administrators, fans, supporters [have to] share that belief…
"And, yes, there are systemic issues to address. But I am more focused on the glass half-filled than half-empty because it's the half-filled part of the glass that gives you the opportunity to build on those things."
In September 2016, Trinidad and Tobago Olympic Committee (TTOC) president Brian Lewis sat down with Wired868 for a lengthy, wide-ranging interview on the Rio 2016 Olympics.
It was never published. Until now.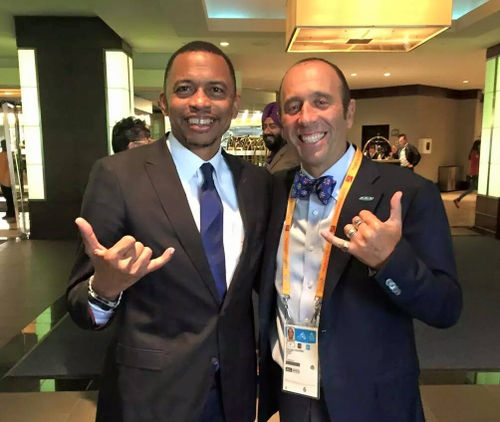 Wired868: Rio 2016. How do you think it went?
Brian Lewis: I'm more focused on how we're moving forward; bouncing back and moving forward. I mean Rio 2016 we had what, seven people in the final? I think that in the context of the overall 10 or more Olympic gold medals by the year 2024 and the mileposts and signposts going forward, in 2016 the target would have been to at least equal the four medals that we got in London 2012. And we didn't.
[But] we got seven finalists. We had people in the 4x100m men and women for the second time in consecutive Olympics, 4x400m men for the fourth time. 100m and 200m women in the context of Michelle Lee-Ahye. Machel Cedenio in the 400, the javelin Keshorn [Walcott], the shot put women for the first time, Cleopatra Borel…
We had people in the semi-finals: Semoy Hackett, Janeil Bellille, Lalonde Gordon, to name a few. So in the context of whether we were realistically poised to hit the four medal target…
Wired868: So was that a realistic target to begin with?
Lewis [bristles, shifts in his seat]: Of course it must have been realistic. I mean, if you look at the 4x400m. I mean hindsight is an exact science… So if it is realistic? It was realistic to expect the 4x400m men to reach the finals and medal. It was realistic that we would have a good shot at medalling in the 400m. It was realistic that we had a good shot at medalling in the women's 100m and/or 200m.
The 4x100m women was realistic; the javelin was realistic. So as I said, it is easy for people to punch holes after the fact, I don't know anybody at this level of sport that goes into an event expecting to lose.
So as I said, I respect everybody's opinion and their right to express their opinion. You have to aspire at this level. When you have an athlete whose objective is to be an Olympic champion, we as coaches, administrators, fans, supporters [have to] share that belief.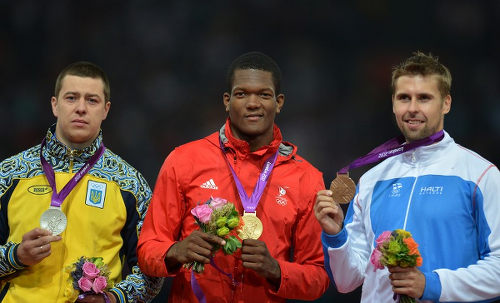 I think that Trinidad and Tobago is poised to break through in the context of achieving greater Olympic success… I don't know how people look at it but at the end of the day the records will show that from 1996 to now we have gotten at least one medal at every Olympic Games; this is after a 20-year drought so that there's a lot to build on.
I know people are entitled to be critical and that's their right. People are entitled to have expectations. Elite level sport and professional sport is about expectation. It's about people wanting to have jubilation. I have always been focused on trying to create a culture and an environment that says we are targeting objectives that are measurable. That's how it has always been from my personal experience in sport regarding…
Wired868 [interjects]: Could you say more about how you have worked to create this culture?
Lewis: If you look at what has happened since May 2013, I mean people take things for granted. [Bristles]. We have introduced medal bonuses; we have introduced qualifying bonuses; we have introduced a 10-or-more-Olympic-gold-medals-by-the-Year-2024 (and) an Athlete Welfare and Preparation Fund that has driven within our remit more unprecedented levels in the context of support for athletes within what we can do.
Wired868: The Athlete Welfare and Preparation Fund, for instance, how does that translate to the athletes? What do they receive? 
Lewis: We have given where athletes have needed support and we can assist and complement what's happening. We have done that.
Wired868: But some specifics. Let's say Jehue Gordon, what would Jehue Gordon receive?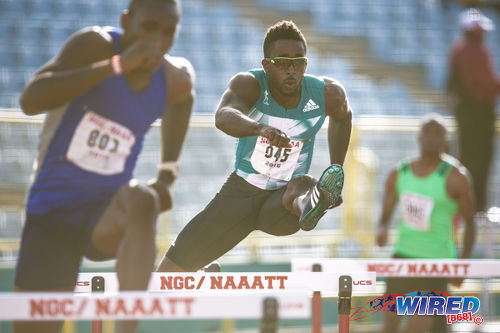 Lewis: Funding, funding. Well, I'm not going to go into the specifics to be very candid with you. But again the athletes know and, as I said, we have made a big effort to assist where we can within the remit of the fund-raising that we have done that has been athlete-focused. We have worked with athletes to provide support to complement what they do out there within our reason.
The athletes know that and we have always—we, meaning the Olympic Committee—we have always adopted a philosophy that we don't raise a flag and you wouldn't see us, you know. We have helped this athlete, this specific athlete. We help them.
Wired868: I know athletes talk about preparation money all the time and then there is  the matter of Ministry of Sport funding. Can you give an idea of how much financial support there actually is?
Lewis: As I said, again, again, I don't want to get into that. I mean, I'm being very candid and if it's you're going to slant to that, I not going down that road. What I do know is that athletes have attempted to access the Athlete Welfare Fund. It is well established there have been some challenges that are tied into the overall economy and the current PS, etcetera, have been very insistent upon sticking to the policy guidelines and the necessary providing documentation and proof of use and that's just the reality of the situation. Where we have been able to assist to complement certain gaps we have really tried to do it.
Wired868: What are the criteria for receiving funding from the Olympic Athlete Welfare Preparation Fund? Do all Olympians get it? How do you gauge a promising athlete?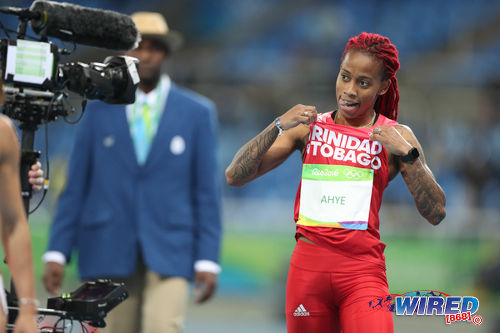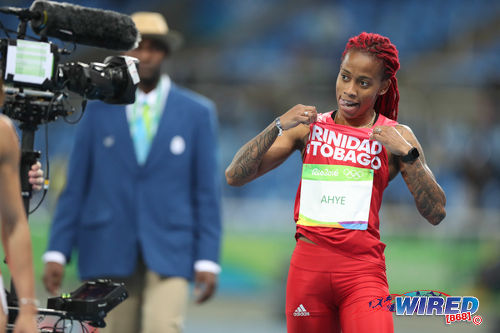 Lewis: Well, what we have done is we would have based it on those who are attempting to qualify. It would have been a complement to what is out there in the system. So there are athletes we would have supported from the Pan Am Games coming forward and we have attempted… I mean, when you go out into specifics everybody can say: well, okay pick a hole there, pick a hole there. Between the Michael Johnson Performance Workshop and that, the Olympic Committee has tried to help as best as we could.
Wired868: Do you know what athletes have benefited from the Athlete Welfare Programme or how many?
Lewis [Bristles again]: Lasana, I told you already I'm not getting into the specifics.
Wired868: Well, I'm not asking you figures now. So I can't find out how many athletes [were helped]? 
Lewis: No. I'm not going into the specifics. There's a list [but] I'm not going into the specifics of the list. If it is that we're going to go down that road then, as I said, I am not…
We have a policy that at this point in time we don't [reveal that information]—you know there's an element of confidentiality in it. There are athletes who have received support and you know that maybe we'll review that approach going forward. But at this point in time I'm not going to deviate from it. I'm not going to say X, Y, Z and all that.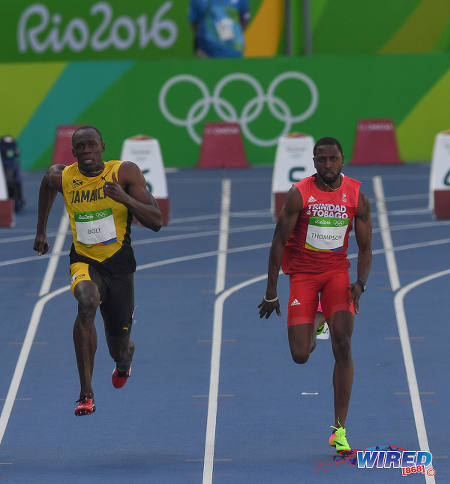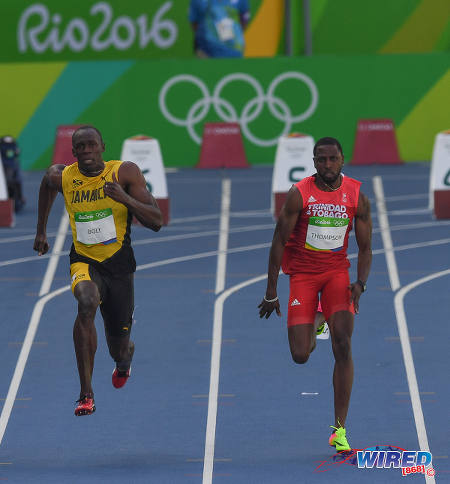 Wired868: Okay. How do you see the TTOC's role in our athletes' performance or preparation as opposed to the role of the athlete's particular governing body? 
Lewis: I think the National Sporting Organisation has a very important role to play. At the end of the day, the Trinidad and Tobago Olympic Committee has sole and exclusive authority for the Olympic Games, the Commonwealth Games and a number of Games. But at the end of the day, that is about selecting the team and picking a succinct team and preparing to go to these Games. In the context of development and talent identification, that really is the remit of the national sporting organisation. We try to assist in terms of building capacity and…
Wired868 [interjects]: Building capacity?
Lewis: Uh huh. With the sports admin courses that we have. We have over five sports admin courses annually, including an advanced course. We have an Olympic youth camp, we have access to Olympic Solidarity Coaching Workshops. So again, we offer that to national sporting organisations.
Wired868: How many sporting associations are there again under the TTOC?
Lewis: There are 42.
Wired868: How well attended are the different admin courses? 
Lewis: Well attended…?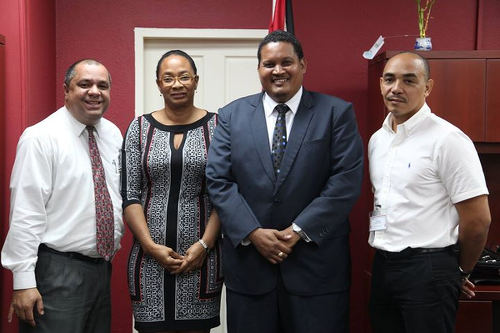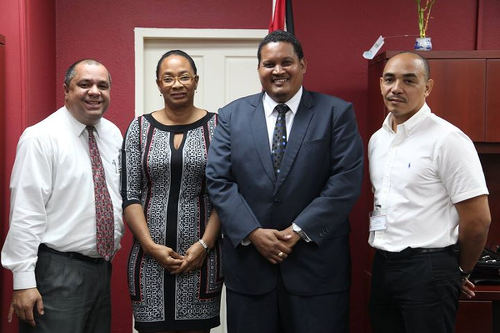 Wired868: When you have courses to help improve administrators and so on, how many of the different sporting bodies send people who turn up?
Lewis: A number of them turn up. I mean, what we even started doing at the…
Wired868 [interjects]: You'd say half? 
Lewis: Yeah, we normally get that. But what we started doing was we started opening it up to the broader stakeholders because sometimes what you will, you know, see happening is the same people coming. What we have done [is we've] opened up the courses to the public, not necessarily the NSO. We tried to broaden the…
Wired868 [interjects]: Okay, can you give me an example of any of the courses that have been held in the last year or so? Just so we can gauge the type of courses offered.
Lewis: In general, it's a sports admin course with a fixed kind of syllabus. You have things like [dealing with] the government, marketing, communication, human resource, finance. So there are different models.
Wired868: Is there any way the TTOC can gauge how these courses are assisting the development of sport administrators? Is there any tangible way or so y'all could…
Lewis [interjects]: You know, we assess it in terms of the attendance and the sports that attend. We recognise that there are issues that at times appear intractable. But we just have to continue doing what we could do […] and continue to invite a broader cross-section of people in an effort to get more people involved. It's at times an uphill struggle.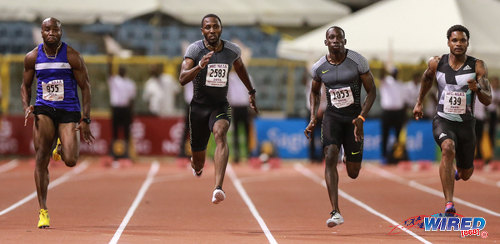 Wired868: What would you say is the main challenge for the sporting bodies?
Lewis: I would say it's human resource. You hear a lot of people say that they want to get involved but the barriers are high and, at the other end, you hear the sport people say that there are opportunities for people who want. Then people complain about the politics. But everything has politics.
Wired868: When you say "the barriers are too high", you mean for people to get in and help out?
Lewis: No, I'm saying people say that if you want to get involved in a sport there are barriers; whether those barriers are real or perceived. Most sports have a democratic process or an appearance of a democratic process and yet people highlight all sorts of reasons why that is not really so. But as I've always said, all national sporting organisations are made up of stakeholders, be they clubs [or whatever]. I am a believer that the problem begins with clubs and it is important to focus some attention on the clubs and building the capacity of clubs in all the sports.
There are other people who have a different view but I believe that if you don't have a strong well-governed, well-structured club, it is going to be reflected at the level of the national sporting organisation.
Wired868: Okay. Tell me more about the Ten-Golds-by-2024 project. Now this was something that started during your campaign to be TTOC President? 
Lewis: When I was campaigning to be TTOC President, it was on three pillars: good governance, athlete-centredness and marketing.
Wired868: Okay. Now where did the Ten-by-2024 come from and what was behind it?
Lewis: An aspiration, I guess. It is my belief that the Olympic Committee has sole and exclusive authority for the Olympic Games in terms of the pinnacle and that the highest achievement at the Olympic Games is a gold medal…
So that a core part of what the TTOC is about is creating the environment, within its remit, that would allow athletes who have the potential [or] believe they have the potential to fulfil that potential. And that's at the basic core of it.
And you know it's like all visions or all objectives—it is a combination of objective and subjective. It is a combination of a pragmatic approach and an element of it has to do with aspiration.
Wired868: Tell me about the pragmatic side to it, in terms of how you came up with it? 
Lewis: The pragmatic element was that the belief, my belief in being from the ground up not from the top down, getting as… [Pause] 'Pragmatic element'?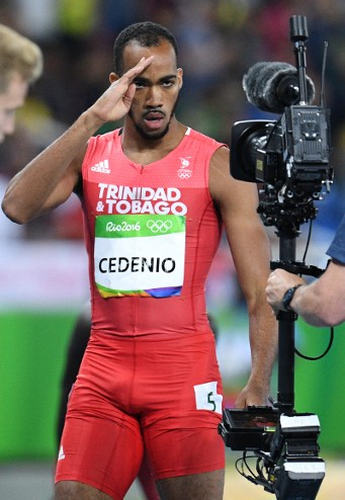 Wired868: Yeah, the Ten-by-2024, the actual target?
Lewis: Remember there's this controversial philosophy that says it takes about 10 years to develop an Olympic champion. So in terms of the period of 10 years, it was a realistic period.
We already had two [gold] medals even though there was a gap. But my focus was our 18 or 19 [medals, inclusive of bronze and silver] coming off of 2012—and 14 of those medals would have come from track and field. And the reality at the time was that those medals would have happened in spite of rather than because of the sports system. And there were a number of athletes you are either aware of or would not have heard of that slipped between the cracks either because of  a lack of support or lack of opportunity or (because of) injuries which maybe were preventable.
So that while there was an overall systemic change in approach that had to be done, there was also a reality within the short term that there were athletes who had the necessary potential and talent. And that with a more structured and focused talent identification—but more than that, a more focused and targeted support—they would be able to get over the hurdle. And that is why a fundamental aspect of the whole Ten-Golds-by-2024 objective was the Athlete Welfare and Preparation Fund.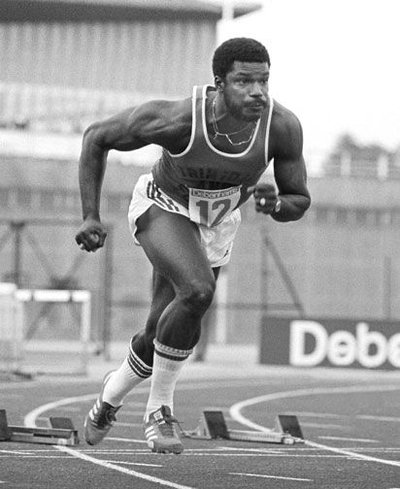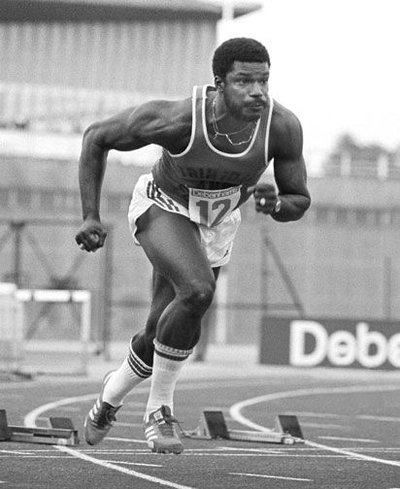 Wired868: Okay, so essentially you felt that we would have been at the stage where we could develop athletes by then to have that? 
Lewis: Yeah. Well, it's not even a question of developing athletes by then. There were already athletes in the pipeline who, with focused support, could fulfil their potential.
Wired868: In the three years since, do you think the athletes have received a focused support?
Lewis: I think that, in that period, from the TTOC's perspective, we have made advancement in terms of trying to create that.
Wired868: Okay. But of course the TTOC only plays a small role because then you have the sporting bodies who you say handle the talent identification and the development and sometimes recommend the funding and so on… 
Lewis [interjects]: I think that we have to be very realistic. I think that the number one Olympic sport is track and field, and track and field continues to throw up talent. And I think that, with a greater strengthening of the whole systemic approach of track and field, track and field has the potential to deliver even more success. But there is work to be done.
And, yes, there are systemic issues to address. But I am more focused on the glass half-filled than half-empty because it's the half-filled part of the glass that gives you the opportunity to build on those things.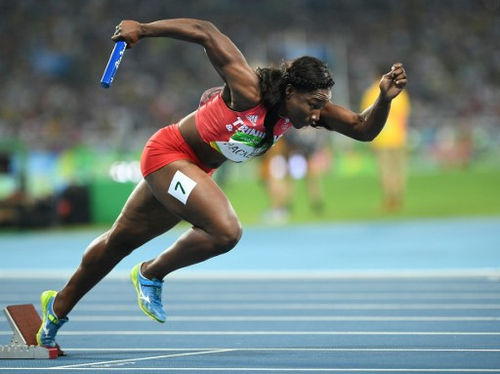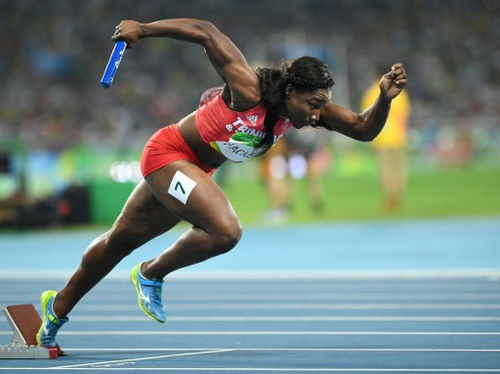 Wired868: What about the systemic issues you mentioned? Can you give us some examples of those?
Lewis: To me that is well established. Everybody seems to have an opinion and view about the administration of all sporting organisations and the need for improvement in that. And I think that that it is a critical aspect in all sports, including the TTOC. We need to modernise. There are obvious constraints in the environment but that shouldn't act as a deterrent to the modernisation.
I think the significant issue is the need to transform how the TTOC markets its brand and that's one of the things that we have attempted in the last three years. We even hosted a sport industry conference to try to get a conversation going about a sport industry because a big issue—and it will always be a big issue, especially in the environment now—is who's funding all of this.
And while it easy to say—and I and all say it from time to time—money isn't the answer and the cure-all, it is also important to have the necessary culture and the mindset and the attitude. [But] the fact is, at the end of the day, especially at the elite level, professional sport is also about investment, financial investment. And I don't think that the dependency and the sense of entitlement in regards to the public funds is a safe strategy.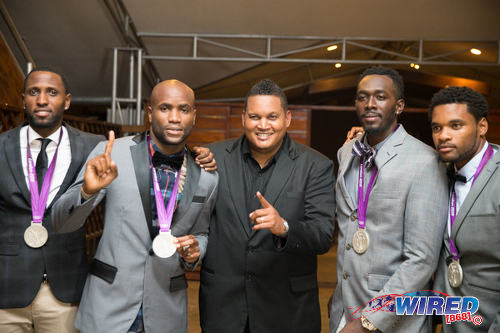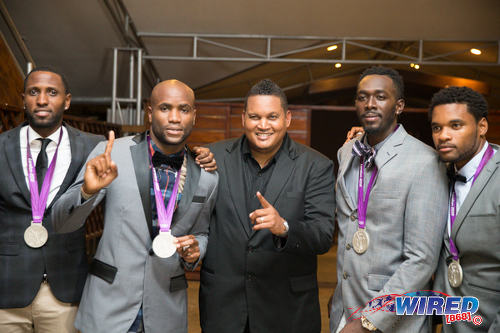 Wired868: Can you speak a little bit about the different revenue streams that you all have at the moment?
Lewis: Well, the TTOC has sought to diversify in an attempt to move to greater self-sufficiency; whether it be the merchandising program (or something else). I mean, we have sought to register the trademark, Team TTO. That trademark protects the TTOC over the rings, etcetera. Those are things that hadn't been done before but that is now an important strategic imperative.
We have gone full blown into social media and digital marketing and I think that the strategy adopted in the last three years leading up to Rio 2016 would have brought some greater awareness of our efforts to fan engage. Of course there was a downside to that heightened fan engagement with the TTO and some would say heightened expectation. But, as far as I see it, expectations go with part of the fan experience. So I don't see it as a downside; I see it as an opportunity to build on the passion of the fans. And, as I said, I think that it is an absolute necessity for sport administrators to know you have to have measurables and you have to have deliverables. And in moving towards that there's going to be some discomfort.
Wired868: What are the measurables for the TTOC?
Lewis: As I said, one of them would have been that we continue to work—within our remit—to create the environment in terms of the target of ten or more Olympic gold medals by the year 2024. We really wanted to raise the qualification numbers of women in sport, for example, because it's my belief that we are leaving opportunities on the table in terms of women and females in sport. I think that's something we need to focus more on strategically and support and drive home.
In terms of, from a good governance perspective, we have had a 'good governance week' for the first time and we have a commitment to good governance in the TTOC Constitution.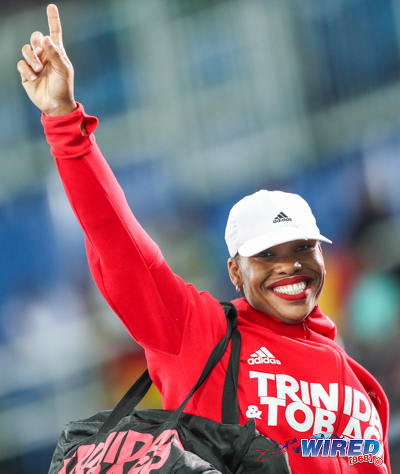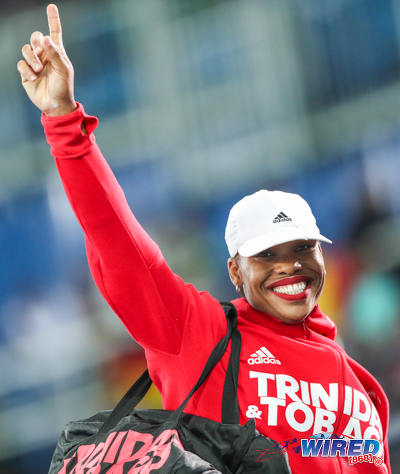 I think one of the things that we have to continue to do is to work with the stakeholders, including the Ministry of Sport and the Sport Company, in terms of incentivising good governance—not as an end but as a means to an end. Because you can't achieve sustainable development and sustainable, consistent, intentional support without good governance and strong governance.
Wired868: Okay, we're speaking about the revenue streams. Does TTOC get a subvention from the IOC? 
Lewis: We don't get a subvention from the Government. We get a subvention from the Pan American Sport Organisation, we get a subvention from the IOC in terms of an administrative grant. But we have never depended solely on that. Because if we had to depend solely on that, we wouldn't be able to build the administrative structure that we have that allows us to drive some of our targets.
Wired868: And what about television rights?
Lewis: We don't have the television rights per se, directly. So, for example, like for Rio 2016, the television rights were won by the CANOC Broadcast Incorporated Limited [and] obviously the TTOC was instrumental in that. A lot of effort went into the broadcast rights and to create a platform where the Caribbean athletes would have received a lot of focus. I think that would have succeeded and I think even the build-up to that in terms of the ESPN ads and the Flow ads, etcetera—it also raised the profile and atmosphere in terms of the athletes and Rio 2016.
But as it's known now, the 2020 broadcast license has gone to SportsMax. So that's a bit of a down. I'm terribly disappointed because it was always the strategic plan that, after going through the experience of 2016, the real revenue opportunity and potential was in 2020. So I think that that's a huge blow for CANOC, which is the Caribbean Association of National Olympic Committees. And I'm very disappointed in the IOC [for] making that decision. But that's the world we live in, in terms of the commercial [aspect].
Wired868: I suppose they just outbid CANOC? 
Lewis: That is my information.
Wired868: Alright but still a share of that money will obviously go to different Olympic bodies in the Caribbean, even from SportsMax, right?
Lewis: What is that? No.
Wired868: No?
Lewis: No!
Wired868: So, the TTOC doesn't get any money from CANOC?
Lewis: No! No!
Wired868: Okay. But CANOC obviously collects money?
Lewis: From where?
Wired868: From the different television stations and so on that pay for the rights.
Lewis: That's not true. The first opportunity CANOC would have had for that would have been Rio 2016.
Wired868: Okay…
Lewis [interjects]: But the production of it was very costly.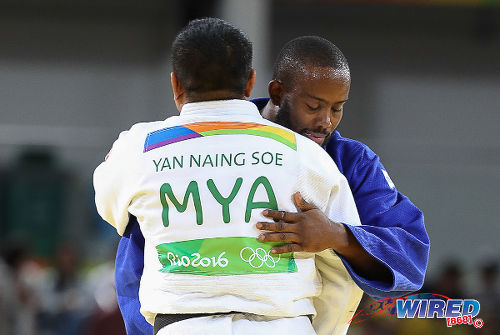 Wired868: When will the figures and so on be…
Lewis [interjects]: I don't know. I suppose at the appointed time CBI Limited would do that.
Wired868: Who is behind CANOC? What people are on the board? Is there any name I would recognise?
Lewis: [Former TTOC president] Larry Romany is the CEO.
Wired868: Okay. You have a potential conflict of interest there from before? How long has CANOC had the TV rights for the…
Lewis [interjects, bristling]: Why a conflict of interest, Lasana?
Wired868: Well…
Lewis [interjects again]: Why a conflict of interest, Lasana? The objective of CANOC taking it was to optimise the opportunity to fund the development of Olympic athletes in the region.
Wired868: Okay but you see the CANOC itself doesn't come under the TTOC. The TTOC is just a shareholder of CANOC; it doesn't.…
Lewis: The TTOC is a shareholder, along with all the other Caribbean National Olympic Committees, in the company CBI Limited, which is CANOC Broadcast Incorporated Limited.
The TTOC is a member of CANOC just as the TTOC is a member of the Pan American Sport Organisation and just as the TTOC comes under the umbrella of the International Olympic Committee.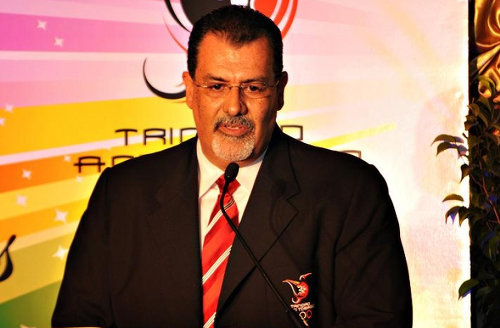 Wired868: Okay. And within the [TTOC financial statement] for 2014, I didn't specifically see something in the comprehensive income from CANOC for let's say the London 2012… 
Lewis: No!
Wired868: Okay. Any reason there wasn't anything at all in terms of even like production costs?
Lewis: CANOC didn't have anything to do with the television rights [in London].
Wired868: Just to confirm: when will there be a release of the information for Rio?
Lewis: I can't say. You will have to address that question to CANOC, CBI Limited and Larry Romany.
[Brian Lewis was elected CANOC president, subsequent to this interview, in October 2016]
Wired868: Alright, let's talk about the TTOC officials. First of all, who pays to take the athletes, officials and so on to the Olympics?
Lewis: The TTOC would have had a combination of corporate partners—IOC, grants and the Government. When you have the Games coming up, you put in a subvention request a year in advance, in accordance with the guidelines. We usually use the subvention towards the travel so that the TTOC would have received and it was publicised, $900,000 from the Government towards travel.
It would have cost the TTOC $2.5 [million] for this Games, inclusive of performance bonuses, etcetera. This is based on some good corporate partners.
Wired868: Is there a bonus, by the way, for breaking a national record or so?
Lewis: No. We again, as an Olympic Committee, our focus is on what we have introduced beginning with the Pan Am Games which was the first time we had medal bonus. And we raised it from US$3,000 to $10,000. As I said, it's all part of the whole athlete-centred shifting towards a more performance-based culture. And I highlight again one of other things that went under the radar: we introduced an actual qualifying bonus for every athlete who…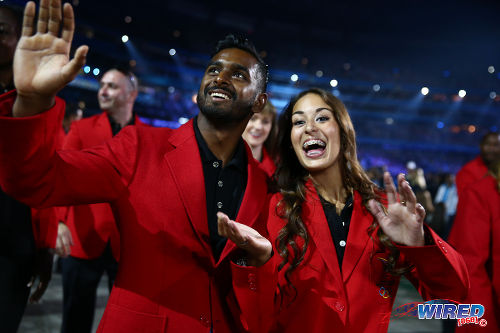 Wired868 [interjects]: For qualifying for the Olympics or for getting to the finals there?
Lewis: No, for qualifying for the Olympics.
Wired868: What was the bonus?
Lewis: You want me to tell you and next thing people lick it up and say all kind of thing… But I just telling you off the record, we put things in place…
Wired868: So I can't say it? But I…
Lewis [interjects]: No. Well, we pay $800. You know you could never please people. Some people will say it's a start, [some] people will say "That's all you pay?" But other people don't pay that so what I'm saying is that we pay that…
Wired868: So that was US$800 
Lewis: Yeah… But you will see a whole different other story about that. People will take that and turn it into a negative.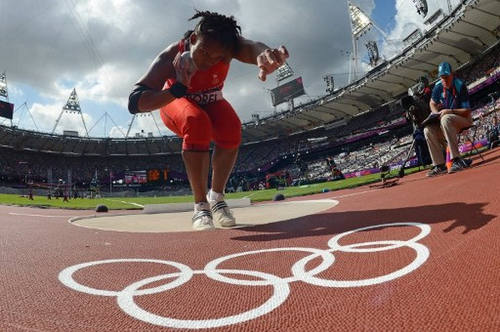 Editor's Note: Click HERE for Part Two as TTOC boss Brian Lewis discusses the missing chef de mission, Dick decision, Ato's advice and the problem with our sporting ambitions.