"There needs to be an overhaul of what exists because let's be real: Obviously it is not working…" Emmanuel Callender, sprinter.
"Apparently the bench mark for a good performance is strictly a Gold medal and everything else is a let down or failure—ridiculous in my opinion…" Richard Thompson, sprinter.
"Until we all realise that we have a role to play and not just one person or governing body, there won't be much for us to cheer about…" Jehue Gordon, hurdler.
"Being a sports ambassador is not an easy road for many of us. We work with the resources that are available to us which are limited, and heart is what takes us through to the next level…" Cleopatra Borel, shot putter.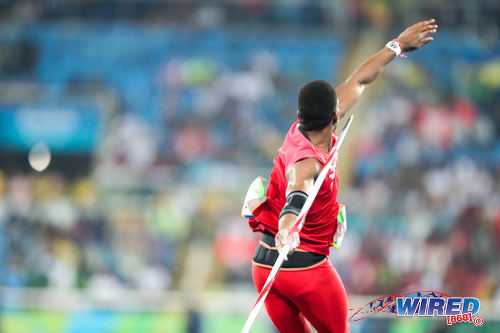 One month after the Rio 2016 Olympic Games, Wired868 offers a platform for four Trinidad and Tobago athletes to share their experiences and challenges from the world's biggest sporting event and to help point the way forward for local sport.
Three-time Olympian and three time silver medalist Richard "Torpedo" Thompson, two-time Olympian and 2013 World Championship 400 metre hurdle champion Jehue Gordon, three-time Olympian and two-time silver medalist Emmanuel Callender and four-time Olympian and two-time Commonwealth Games medalist Cleopatra Borel agreed to retake their marks to relive Rio.
Wired868: How was Rio for you—and I mean the experience as well as the competition? And how do you feel about your own performance(s) there?
Richard Thompson: I expected a lot more from myself so [I] was disappointed with the result. However, that's life, you have ups and downs but you have to find a way to get back up when you are down.
Rio is a great city with a lot to see and do but as for the Games itself, I felt as though they needed more time to prepare. A lot just seemed very disorganised.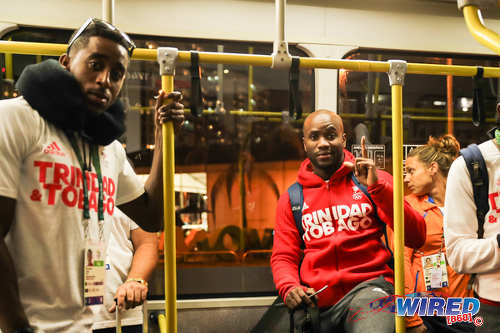 Jehue Gordon: Rio was a bittersweet moment for me. It was a great feeling to participate in my second Olympics. However, my performance was one that I would have hoped to have been better.
I am saddened with my performance because we practice long and hard hours to put on a great showing and better our times. I was not able to do that, even though I ran a season best [in Rio].
Cleopatra Borel: I've been to Brazil a few times before this year's Olympic Games, and I have to say that this was the most enjoyable trip I've had visiting Rio. The energy was different, and being a part of the largest contingent that TTO has ever had was really a special moment for me…
In my mind and heart, I knew as an athlete I had done absolutely everything under the sun for the last four years that I needed to do to put my best foot forward for my country and go for gold in Rio 2016: I moved back home from the USA; I practiced six days a week—twice a day for at least three of those days—I bonded with my coach (Ismael Lopez Mastrapa) and physiotherapist (Abdel Murguia Miranda) and brought my social life pretty much down to zero. I set my frame of mind to win.
Coach and I even skipped the Olympics Opening Ceremony because I wanted to be in top form during competition—the ceremony is a lot of walking…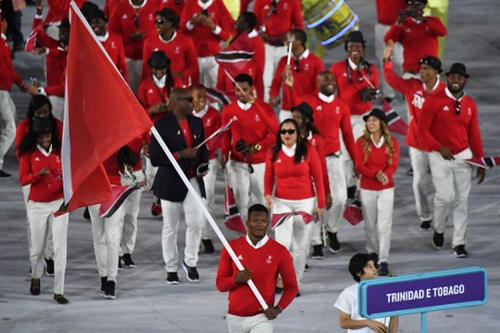 Competition-wise, I am very happy with my overall performance during the Olympics. I was the first track and field athlete to compete from TTO, and it was important for me to set the tone for the other athletes in the camp, that's the motivation factor…
I gave it everything I had. I didn't come out with a medal as I would have loved, but I hope that Trinidad and Tobago will say with pride that they are seventh in the shot put world. That's not just my performance to applaud—it's the performance of the coaches, administration, family and friends who have helped along the way too.
I was grateful to be supported throughout this journey, and honoured to be a part of such a great group of female athletes from all over the world.
Emmanuel Callender: The atmosphere in Rio was good for the most part but I found that there was a lack of team spirit, which should be cultivated way in advance of the games. It should be an ongoing process. I do not think that a pre-camp is sufficient to generate the level of synergy needed to foster a healthy working environment for the athletes.
I am honestly not happy with my overall performance because a lot of effort went into my training—despite my limited resources—and I was training in preparation for a different outcome. However, it was a success for me knowing that I made it that far notwithstanding the struggles and disappointments I endured to get there.
All in all, I know that with the right support system, I am capable of doing much better than I did.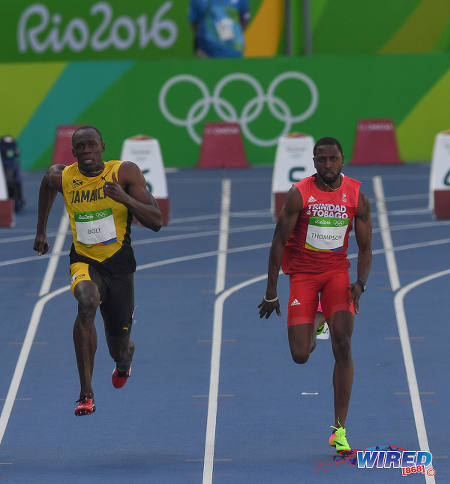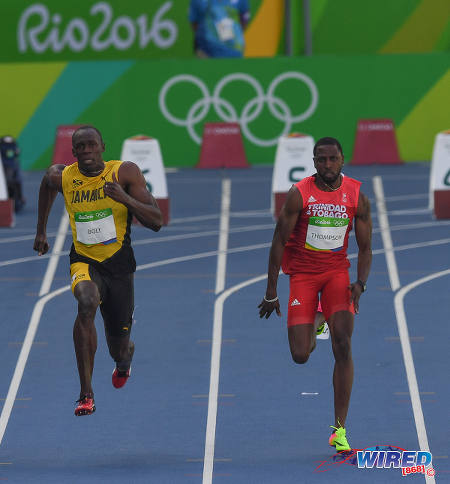 Wired868: What was the major challenge for you? Were there any administrative things that were short of what athletes hoped?
Richard Thompson: The 2016 season threw challenges at me from all angles. Because of injuries during the season (even after the June National Championships), I missed a significant amount of training. As a result, that made it hard to be as consistent as I would've liked. That, among other issues, made me feel like I went into Rio at a disadvantage.
The officials and administrative bodies present in Rio did their part. I felt like the São Paulo camp was well organised leading up to the Games. However, there were major challenges with the athletes receiving elite funding to prepare for the 2016 season. Many, including myself, still have not received any.
Jehue Gordon: The major challenge for me was just to get my body back to a competitive manner in the time I had to work with. Things change! Administratively, it was a relatively new team with a new head coach and manager at the Olympics.
After coming off of London and the services we had available, this time around it was not the same. So going into Rio we had an expectation that the services provided would have matched or even bettered that of London.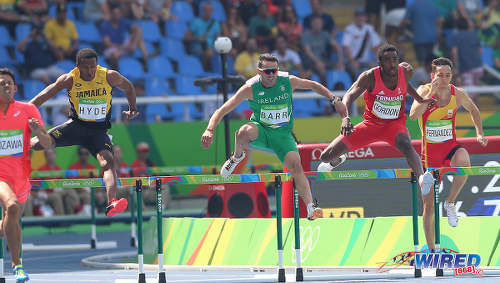 For example when we were in Britain, we went to [a pre-Olympic camp in] Wales and we stayed to a five-star hotel that was segregated from everyone else. There were no other guests and we all had our own room, chef and things like that. So we had a good diet and things around that had us a lot more involved…
And other things like, in London, everyone had their own tv in their room, whereas, in Rio, there was just one tv for the entire team. And that was in the medical room. In many ways, London was just more accommodating for us.
Cleopatra Borel: Keeping nerves calm for the competition [was my major challenge]. The adrenaline rush is always there. I can only speak for myself, and I didn't have [administrative] challenges. Transportation, team gatherings, food and exercise facilities and personnel were all within reach for everyone. Accessibility was never an issue.
I roomed with Aisha (Chow), and we had a really great time on the ground in Rio.
Emmanuel Callender: I hate to sound like a broken record—lol—but funding, without a doubt, has and continues to be a momentous challenge for not just me, but many other athletes. When you aren't sure how and when you'll get money to train, eat, live or repay debts accumulated from still trying to train nevertheless, i.e. rent, paying coaches and medical expenses, there is no way you can be mentally at peace.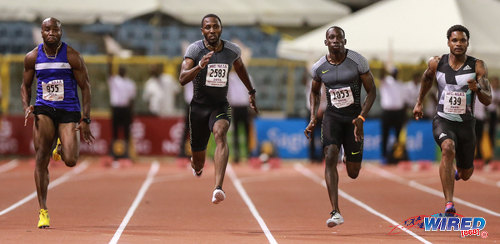 What people fail to realise is that most athletes do not have a day job. There is no steady stream of income. In order to be the best, training is your day and night job.
Over the years, I have heard and read many negative comments about me and my performances as an athlete—not just from the public, but the media and administrators as well. I started running at age 20, which is late in this sport. To put this into perspective, Canada's Andre De Grass is 20 years of age and is already a three-time Olympic medalist.
Despite this I am a CAC, Pan Am and two-time Olympic medalist. I achieved these successes with minimal to no funding. It is easy for persons looking in on the outside to be critical but I want the public to know that this journey as an athlete has not been easy.
Without the support of persons who have helped me over the years in various professional capacities for free, and the grace of God, I never would have made it this far.
There is a severe lack of genuine and professional support from administrators who claim to care about the growth and development of sport and the well-being of athletes, when in fact they are there for themselves.
Internal NSO politics and pettiness must be left out of sport since all it does is harm the reputation of the sport and the development of its athletes. They need to be mindful that without the athletes, there will be no need for NSOs.
They are often quick to point out that they are there voluntarily, but that means that you took an oath to serve, not be served. If they are finding the responsibility of serving to be too demanding, then they should step aside and give someone else who is willing with the right intentions the opportunity to do so.
You are probably wondering why athletes never speak out. It is because they afraid of being blacklisted for funding, selection and other things, which some of us have experienced.
Can you imagine dedicating your life to training as an athlete with no steady stream of income or day job, all the while suffering at the hands of the NSO that is supposed to be your support system?
Regarding administration at the Games, I would say that the TTOC members of staff facilitated us to the best of their ability. They made a concerted effort to meet the needs of the athletes.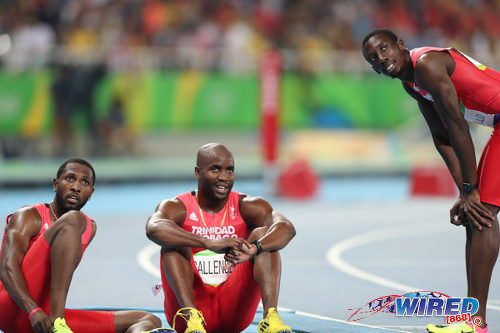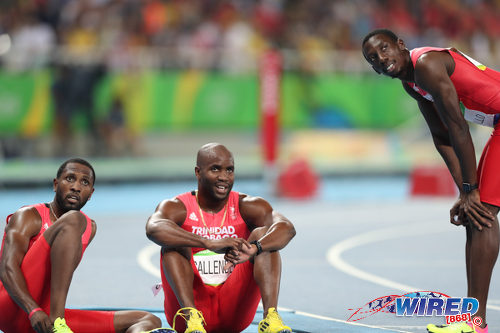 Wired868: What did you think of the public's response via social media? Or from the press? Anything(s) stood out that you can share? And why did it stand out?
Richard Thompson: I know that the general consensus is that we failed as a team and the truth is that everyone is entitled to an opinion. But the truth is also that a large percentage of those people who were highly critical, don't understand and follow athletics outside of the Olympics. So [they] are making loose and uninformed comments.
We had PBs (personal bests), NRs (national records), [Olympic] finalists and we won a medal. I think people take for granted that when you qualify for the Olympics you are amongst the best in the world. Making a final means you are in the Top Eight in the entire World. But apparently the bench mark for a good performance is strictly a Gold medal and everything else is a let down or failure—ridiculous in my opinion.
Jehue Gordon: What I think of the public response via the social media is something that I have told you before. It was very shameful to see or hear what was being said about us as athletes.
What stood out was all the hate that stood from the beginning especially towards Marisa Dick. I am all behind Thema [Williams] but, from the minute we put on national colours, I could not have bothered with that [controversy] because we all are one, which is team TTO.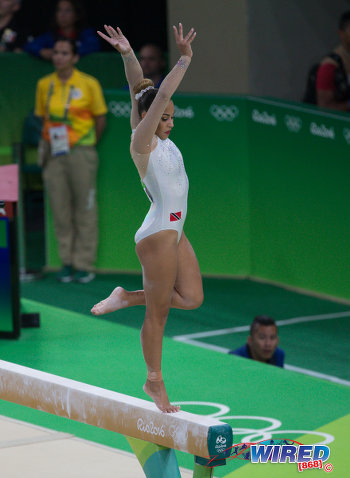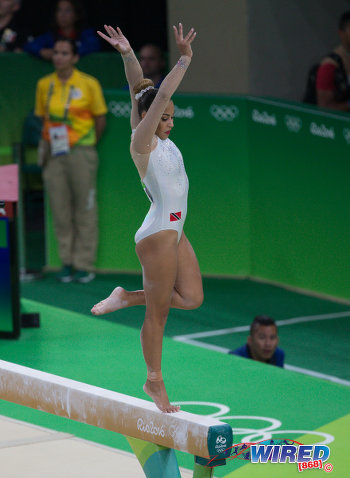 It stood out because people were wishing [a national athlete] bad. Like literally wishing it. I'm sure nobody would like to be going about any tasks and see a group of people wishing them the worst.
Cleopatra Borel: To be honest, during such an intense event like the Olympics which is pretty much the Mecca of Sport, a lot of the noise and distractions has to be cut out. I have a great publicist—her name is Tenille Clarke—and she actually traveled to Brazil to ensure that all my media needs were met and that I could keep my eyes firmly on the competition and nothing else.
Eventually, I did get a chance to glimpse the feedback from the public, once I got back to Trinidad. I've been on a few TV and radio programmes, and one experience that stood out for me during a TV appearance was when a caller called in live to the program to tell me to "give shot put a rest" and that we need to "start doing like in America and Jamaica" when selecting our athletes.
And I just remembered that one of my favourite quotes is "We rise by lifting others". I think the conversations online and that TV experience just showed me how much more growth and knowledge-sharing is needed to get our sports industry to A-grade status.
The general public is a very important stakeholder and, as an athlete who will be transitioning into the world of coaching eventually, I want everyone to understand and observe not only what happens on the track when I throw that 8.8-pound ball, but off it when the cameras stop rolling.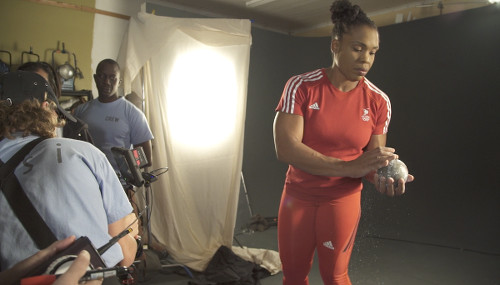 I am full-time athlete, and I've made the commitment to use my love for sport to position Trinidad and Tobago on the global stage. And part of that position requires that we get our hands dirty in building the industry from the ground up.
Thankfully, for every negative comment thrown at Team TTO during the Olympics, there were hundreds of positive messages being sent our way. And that's what I focus on—I surround myself with positive people and circumstances. I don't invite negativity into my space.
Emmanuel Callender: I think the public was highly critical for two reasons: (i) because they are aware that the main source of funds for many athletes is via the government; and (ii) they are looking at the success of our neighbours and wondering why the same is not occurring with our athletes.
While I understand their frustration, they also need to be educated on the real life of an athlete, and not the glamorous perceptions.
First of all, let me begin by saying athletes do not collect nearly as much as the public think we do. Many athletes, myself included, have not received any Elite Athlete Assistance funding since last year.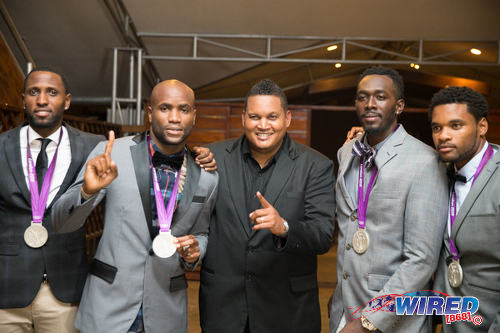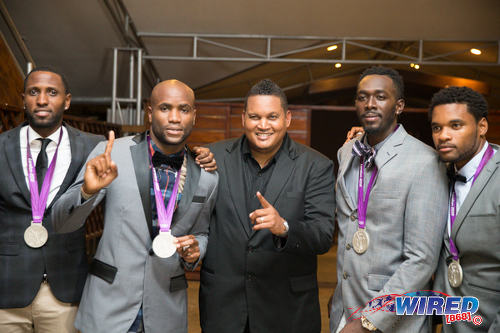 To paint this picture clearer, we did not have the funds necessary to embark on the level of training that is essentially needed to compete a high caliber event such as the Olympics against the best athletes in the world. We did the best with the little that we had, and many of us undertook serious debt to train for the Olympics.
Secondly, we cannot keep comparing ourselves to other countries who have functional systems in place to nurture their athletes throughout their athletic life. Jamaica's system was not built overnight; it has been in place for decades.
Ours is non-existent. We are dependent on the club system which in itself needs an overhaul. Most notably, there is absolutely no succession planning.
When it comes to the press, it bothers me that most journalist do not dig deep into the state of affairs of sport in this country. It seems as though scratching the surface is acceptable journalism of the day. Take Life Sport for example, coverage of that story did not last as long as the Red House fire.
During the Olympics, I saw some irresponsible and discouraging headlines. Is the aim solely to sell papers and sensationalism?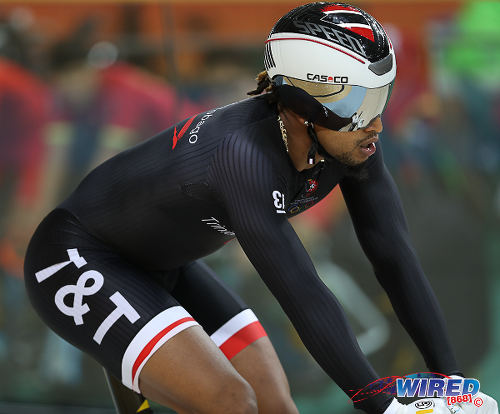 For example, three Trinidad Guardian headlines stuck out to me: (i) Olympic Glory Dashed: Bovell fails to advance – Thursday August 11, 2016; (ii) "Njisane fails to qualify for finals" – Friday August 12, 2016.
Guardian repeatedly used the word 'fail' to describe athletes' performances. Is that the best they could do? Is this what upcoming athletes have to look forward to if they do not win? Why bother when you already have to struggle just to get by in the sport.
There is also the issue of bias in the reporting of events when it comes to certain athletes but that's another interview by itself.
Furthermore, as a nation we do not respect our Olympians or their accomplishments. Take for example the photo circulating of Keshorn with the Brunswick can around his neck.
How is that funny? What are we telling our youths when we can demean our athletes in that way after all of their sacrifices and hard work?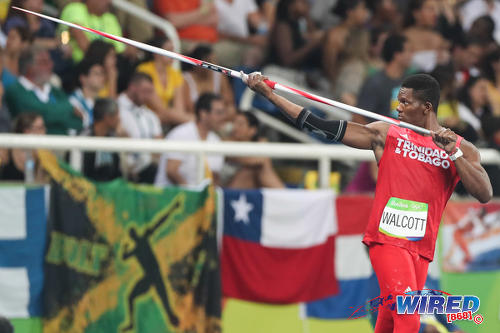 Wired868: Did any of the criticism bother athletes? Which sort of criticism did that and why?
Richard Thompson: We see and we hear. We are no different to the average man on the street. But it comes with the territory of being on the world stage, so we shake it off and move on. If you waste energy paying attention to it you will make life difficult for yourself.
Jehue Gordon: I do not think any criticism bothered the athletes but I think we were a bit surprised as to the amount of hate we got from our own people.
Cleopatra Borel: For me, I wasn't too bothered because I was barely online to browse. Also, I've been to four Olympic Games, so I have a fair share of personal and professional experience on that circuit.
But I would imagine that the criticism would bother some of the athletes who are experiencing that kind of attention for the first time. I would assume that it bothered them because as an athlete, you give everything that you have to make sure that the world sees our flag flying high and that 1.3 million people are represented on a global stage.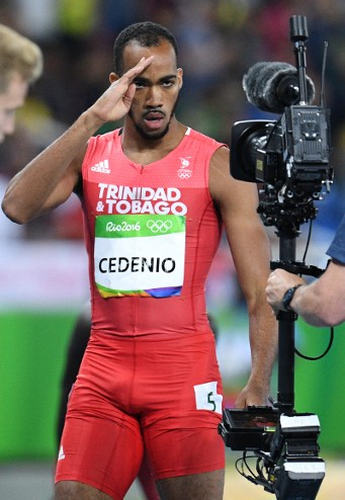 I also wanted to mention the fact that our mental preparedness is something we always have to pay attention to, because it can definitely affect our level of concentration and potentially our performance too.
Dr Margaret Ottley was the Team TTO sports psychologist in Rio, and she [did] an incredible job in helping us to mentally prepare for competition, day in and day out. She happens to be from Mayaro too, so she understood a lot about me.
Being a sports ambassador is not an easy road for many of us. We work with the resources that are available to us which are limited, and heart is what takes us through to the next level. We love T&T so much, but we all know that, from time to time… love hurts and words mean things.
Emmanuel Callender: When it comes to social media, I have trained myself to detach from it whenever I am in competition mode. Unfortunately it is not as easy for many other athletes, especially the young ones who have grown up in the age of social media.
Although 'piccong' is part of our culture, there is a time and place for everything. An athlete's mental game is just as critical to his performance as his technical game.
During the Rio Olympics, the criticism did affect many of the athletes and a lot of it came from in-house. It is one thing when the public is doing it because they may not know any better, but to observe and hear key persons within the NSO mouth harsh and malicious comments and criticisms at a critical time of preparation for the Olympics is a whole other ball game.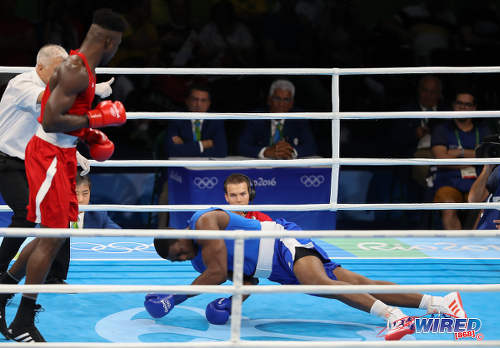 You immediately begin questioning yourself: "why am I subjecting myself to this again?" Then you snap out of that moment of self-doubt and persevere because you love what you do, no matter the struggles, and you remind yourself that you love representing Trinidad and Tobago.
It does not diminish the fact that at a time when the administration was supposed to be rallying its athletes and working towards positive solutions on the best way to accomplish one unified goal, they seemingly have no moral or ethical compass since they have no problem tearing down and stressing out the athletes.
As an athlete, we already have the pressure of wanting and needing to excel—if you want to be eligible for Elite Athlete Funding—while wondering where the next dollar for rent will come from to keep the roof over your head, no food in your cupboard, coaching fees to be paid, your personal coach not being with you at the games, debts to be paid, massage therapy bills to be paid, borrowing money from your family to survive, etc.
So you see, some athletes got caught up in a web of psychological war. Don't get me wrong, it's not that we gave up, but the battle became 10 times harder in those moments.
It appeared as though members of the executive of the NSO did not have our backs since they did not defend us when it mattered the most. You have to understand that this disconnect between the athletes and the executive did not happen after the Games. It has been an ongoing issue for years.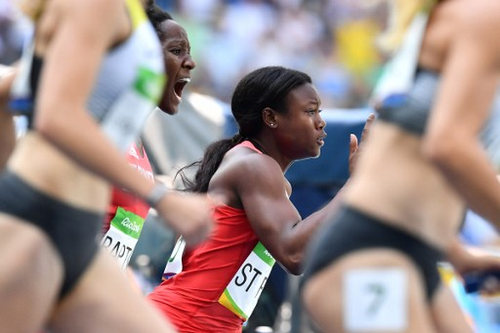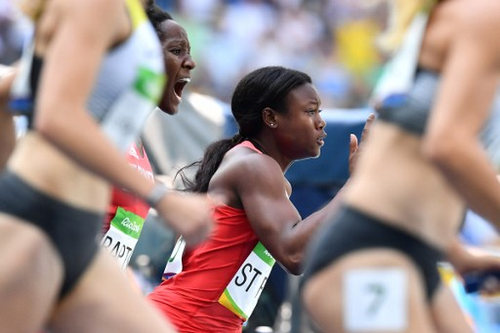 Wired868: What are our lessons from Rio and what should we do for better results in the future?
Richard Thompson: If we make a comparison to some of the top performing countries, we would see that they have a clear plan a complete year in advance.
There are camps and everything is funded and organised up front. They travel with a full medical team, coaches for relays etc and it's a good opportunity for team building. So their chances of being healthy and better prepared are higher.
Jehue Gordon: As the famous saying goes, "if you fail to prepare, prepare to fail". That is what I would say for now. Until we all realise that we have a role to play and not just one person or governing body, there won't be much for us to cheer about.
Cleopatra Borel: Rio reinforced a lot of things in my mind. It showed me that we all have to work together: government agencies, athletes, private sector and the general public must continue the discussion on a holistic national sporting programme.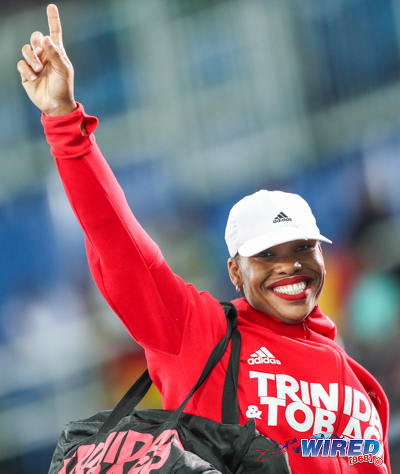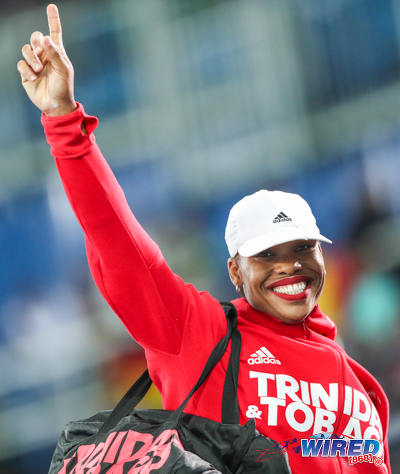 There's no other way forward to a brighter future. I think that a detailed programme is key to better results. So as I move from athlete to coach, that's going to be a big part of what I do to help our sports sector thrive.
I would also love to see more support from the public at our local events, it's so important to an athlete's development.
Most importantly, after 14 years of being an athlete, the Rio 2016 experience showed me yet again that sometimes, the story is more powerful than the glory.
Emmanuel Callender: I cannot answer to the lessons that can be learnt from Rio, simply because Rio was the result of issues plaguing the sport ever since I began running'; and I can safely say it has been going on in the sport long before I got into it.
I spoke to a lot of past athletes and all of them had almost similar sentiments. We keep expecting positive results when there are no systematic changes to facilitate such.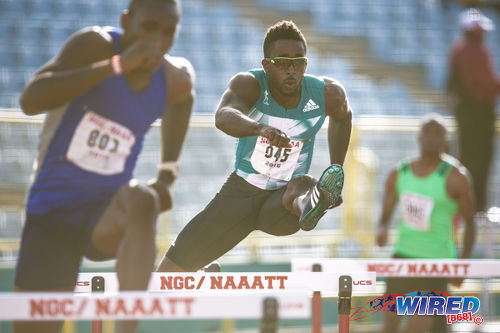 Apart from the lack of a structured system, there is a lot of bias-ness in the selection process within the NSO. If athletes are not being selected based on a system of monitoring and evaluation and merit, then what is the point?
The saddest part of this situation is that if you try to speak out or point out unethical practices, you risk being blacklisted or blackballed. All this does is [it] damages the sport and causes athletes to lose interest all together in competing.
There needs to be an overhaul of what exists because let's be real: Obviously it is not working. We cannot keep operating on a whim and a prayer in hopes that success will be achieved or replicated.
For administrators within the NSO to go around boasting that Track & Field is the most successful sport for Trinidad and Tobago at the Olympics is pitiful.
I say this because it is no thanks to the non-existent structure, and hinges on the natural talent of our athletes, as well as their will and determination to be the best that they can be despite their circumstances.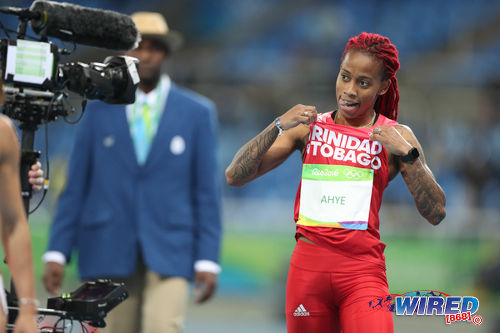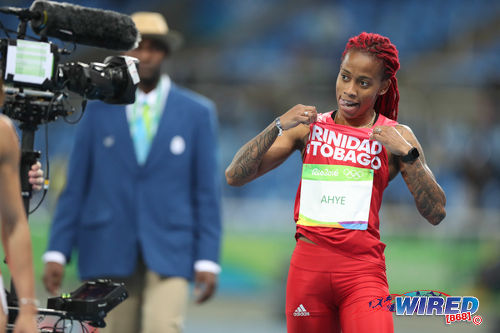 We need to move beyond the 'grassroots' mentality. Invest in high level training for coaches. Understand and incorporate more sport science. Invest in a sport psychologist and sport nutritionist to work with the athletes on an ongoing basis.
Cultivate a structured local student/athlete culture. Seek ways to source long term streams of funding to help offset athletes training and development. The government is not a bottomless pit of money and we need to come to that realisation.
Enforce succession planning. These are just a few areas that I can think of immediately which really need to be addressed. There is so much work to be done and realistically I do not foresee it happening before Tokyo 2020.