Trinidad and Tobago's performance at the Olympics should be analysed with a level head, acknowledgement of non-existent national sporting systems and within the context of its Olympic history.
The two island nation attended its first Olympics in 1948 and, between then and 1952, won three medals. Rodney "The Mighty Midget" Wilkes got silver in the men's weightlifting featherweight event in London 1948 and bronze in Helsinki 1952 while Lennox Kilgour claimed bronze in the men's weightlifting middle heavyweight category.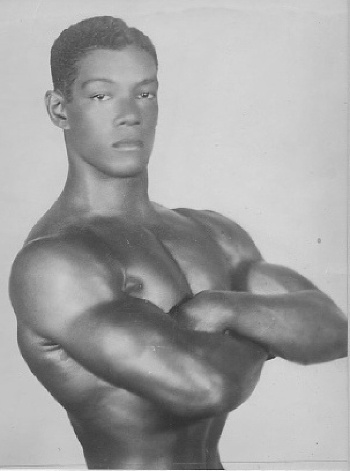 Weightlifting has little national prominence today but that was not the case in the era of Wilkes and Kilgour.
Dr Basil Ince, in his book "Trinidad and Tobago at the Olympics", explained:
"In the forties and fifties, when there was feverish activity in the lifting world, there was frequent competition among clubs in the north and the south [of Trinidad]."
Poor funding affected both athletes' preparation for the Melbourne 1956 Olympic Games. The weightlifters, who already had long workdays with insufficient nutrition and rest, did not know whether they would go to Australia until the night before their trip due to insufficient funds.
Wilkes placed fourth in Melbourne and Kilgour was seventh. No Trinidad and Tobago athlete managed another medal again for the next eight years, although sprinter Michael Agostini made the 100 metre and 200 metre sprint finals in Melbourne.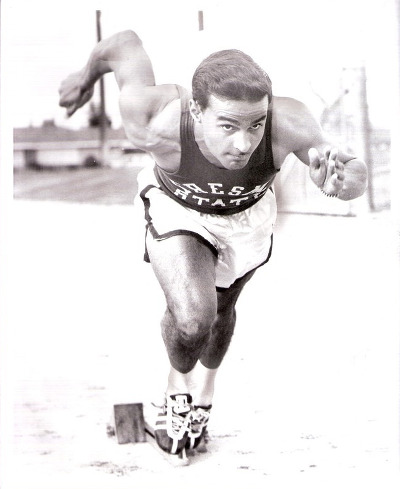 The Tokyo 1964 Olympics was—were before the 2012 competition—Trinidad and Tobago's most successful Games in terms of medals captured.
Wendell Mottley snatched silver in the 400m, Edwin Roberts got bronze in the 200m and the 4x400m team got bronze. It took 48 years for another Trinidad and Tobago contingent to equal and surpass that medal haul at an Olympics.
Even so, unlike the case of Wilkes and Kilgour in '48 and '52, the athletes of 1964 and 2012 could not attribute their successes to local facilities, expertise and training partners.
According to Dr Ince: "[…] they had all honed their skills at US colleges and universities. In fact, with the exception of McDonald Bailey, all trackmen who had reached world-class status sharpened their skills on US soil."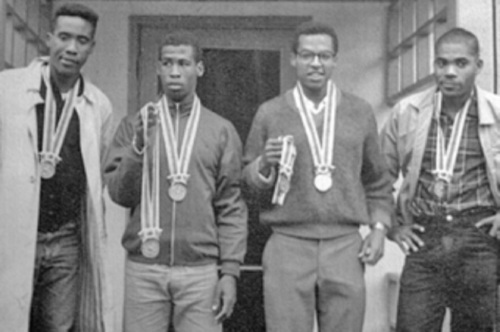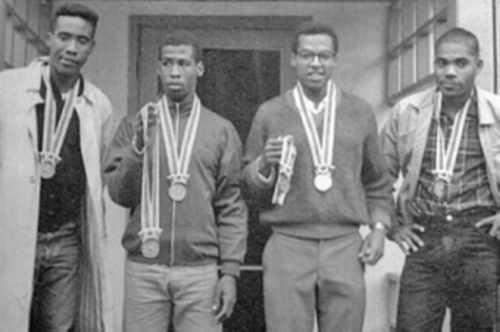 This is an appropriate place to introduce Emmanuel McDonald Bailey, who was a fine sprinter, born in Trinidad and Tobago, who represented Britain because of petty island politics.
He was the son of McDonald Bailey, who CLR James described as a fine cricketer and a "great all-round sportsman" in Beyond A Boundary. And there were shades of the Trinidad and Tobago Gymnastics Federation's (TTGF) rift with Thema Williams in the Olympic Committee's decision to omit Bailey from its 1948 team.
Dr Ince quoted from a Trinidad Guardian editorial in 1948:
"… the most outstanding decision reached by the Committee is the one affecting McDonald Bailey, the brilliant Trinidad runner who has been so successful in Europe.

"The Committee decided not to include Bailey in the contingent, mainly because he had indicated on his last visit here that he would represent Trinidad only if a relay team were sent and this has not been found possible. Of course there are other reasons for the Committee's action…"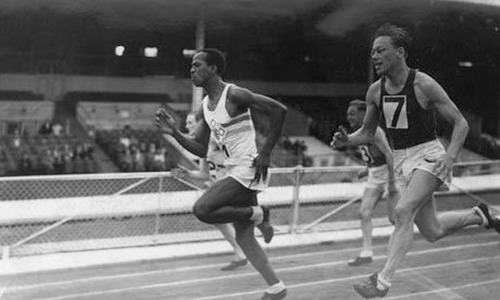 Bailey refuted the TTOC's assertion:
"One simply does not set down conditions to be selected for an Olympic team. It is an honour to be selected, and I would have been honoured to represent Trinidad."
The selectors claimed that they were concerned about how Bailey would perform after an injury. So, he opted to represent Britain instead and made it to the 100m final of the 1948 Games. And, unable to switch allegiance for the 1952 Games, he won bronze for the Queen in the 100m where the first four men got to the tape in 10.4 seconds.
In the 1950s, Bailey jointly held the 100m world record at 10.2. All of this to say that insularity and amateur/voluntary sport management have long caused trouble for some of Trinidad and Tobago's most talented athletes.
There was a 12 year Olympic medal drought after Tokyo 1964 until Hasely Crawford became the "Lane one, champion/Montreal, gold medal…" and broke the drought spectacularly at Montreal 1976. Ask Maestro.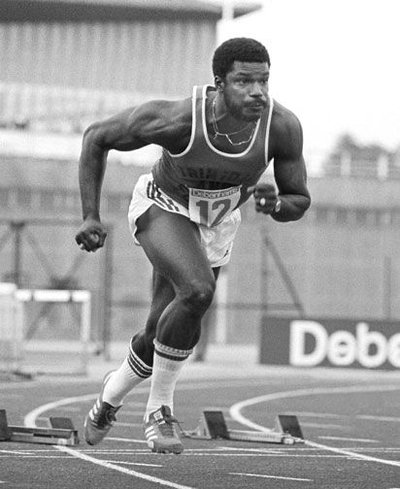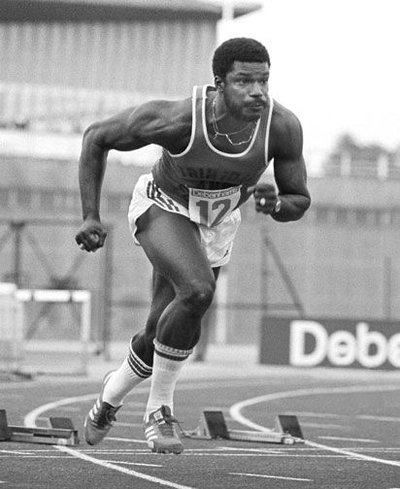 Injury thwarted Crawford in 1972 but 1976 was his year, as he went to Montreal confident of his speed endurance after running several 200m races before the Games. He eased through the rounds and ran to gold from lane one, as rivals Donald Quarrie and Valeriy Borzov could not conquer him.
The fact that it took 36 years for Trinidad and Tobago to repeat that feat, shows how difficult it is to win Olympic gold.
Between the 1960s and 80s, even though we have never won a medal, Trinidad and Tobago produced several world class cyclists. Roger Gibbon made the final in the 1000m time trial at the 1964 and 1968 Games, where he placed eighth and fifth respectively.
At Mexico '68, seven cyclists were included on the TTOC's team. And, in 1984, Gene Samuel narrowly missed out on bronze in the 1000m time trial.
Like weightlifting, cycling has virtually disappeared from the T&T sport circuit. And the spanking new cycling facility is unlikely to increase cyclists if there are no structured programmes, resources, bikes and coaches.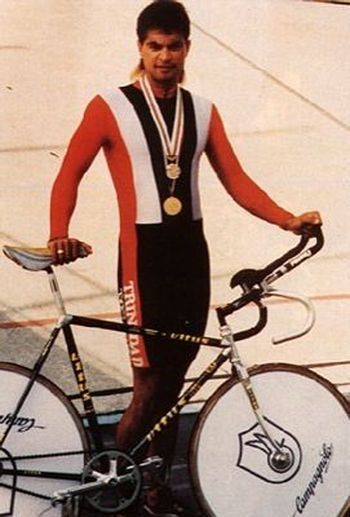 No wonder Njisane Phillip has unfortunately retired in complete frustration. According to his interview with Wired868, his preparation for the Rio '16 Olympics was down to his good fortune in being invited to train with Team Canada by a Canadian colleague.
During the 1990s, Trinidad and Tobago was spoiled by its greatest track athlete ever: Ato Boldon.
In a nerve-racking 100m final with three false starts, Boldon eventually got bronze in 1996 after his lightning start meant he led the race for the first 60 metres and was only beaten by a world record dash from Canada's Donovan Bailey and an inspired finish by the experienced Frankie Fredericks, who took silver.
But, once again, little of Boldon's success could be attributed to local scouting programmes or training. He was "discovered" in the USA and trained to glory there. His four individual Olympic sprint medals were matched only by the USA's Carl Lewis—not counting his long jump medals—and Namibia's Frankie Fredericks, until Jamaica's Usain Bolt surpassed his tally in Rio this year.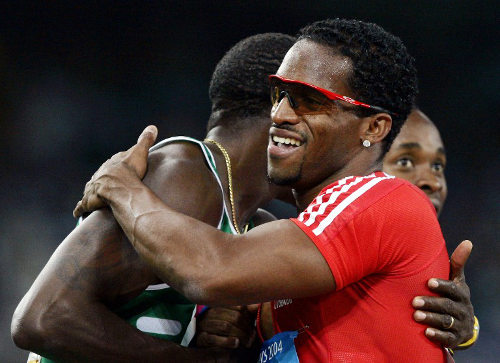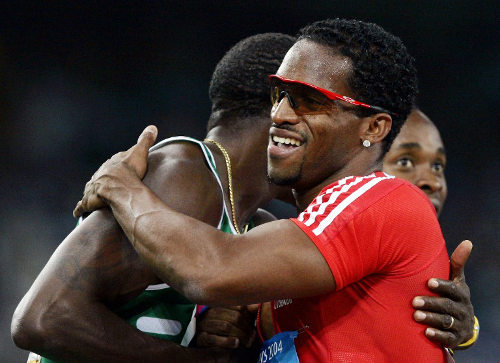 This is a great testament to Boldon's longevity as a sprint doubler in his stellar career.
It is near impossible for a track athlete to maintain medal-winning form for three successive Games. Bolt is a physiological and mental anomaly and an exception to the rule.
Richard Thompson's performance in Rio should not be measured against Bolt. Thompson ran in two Olympic 100m finals—winning silver in 2008—and anchored the 4×100 team to silver in 2008 and 2012 (upgraded).
He has represented his country with great honour and should not be ostracised for not making it out of the heats in the 100m at Rio. It is not his fault that a younger local runner was not able to dethrone him.
There is a similar case to be made for George Bovell III who, between sprint medals in 2000 and 2008, saved T&T from another Olympic medal drought.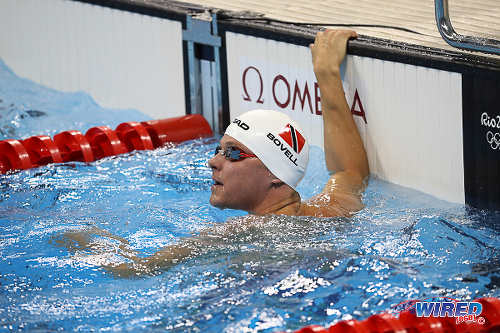 Bovell's phenomenal swim in the 200m individual medley at the Athens 2004 Games was bettered only by the legend Michael Phelps—in an Olympic record—and his US teammate Ryan Lochte, who beat Bovell by two tenths of a second.
In Athens, no sprinter had yet been groomed to take over from Boldon, who was competing in his last championship. And succession planning has been a consistently weak aspect of Trinidad and Tobago's Olympic legacy.
The 2012 Games was the best Olympics for Trinidad and Tobago. Not since 1964 had the country delivered more than a single medallist. The men's 4x100m team won silver, the 4x400m team won bronze and Lalonde Gordon won bronze in the 400m.
And, with the beautiful and poetic natural athleticism of a West Indian fast bowler and grace of a ballerina, Keshorn Walcott won the country's second Olympic gold medal in London 2012.
Since then, those athletes who made it to Rio have generally not competed as well.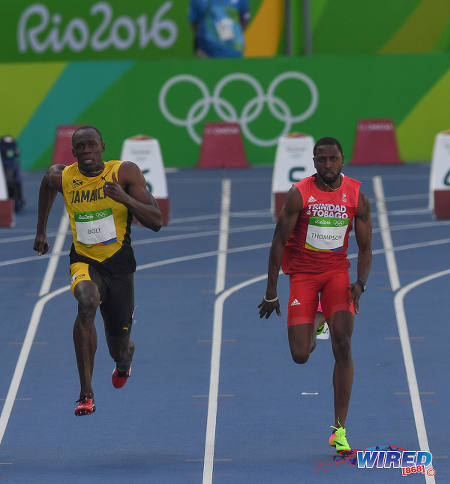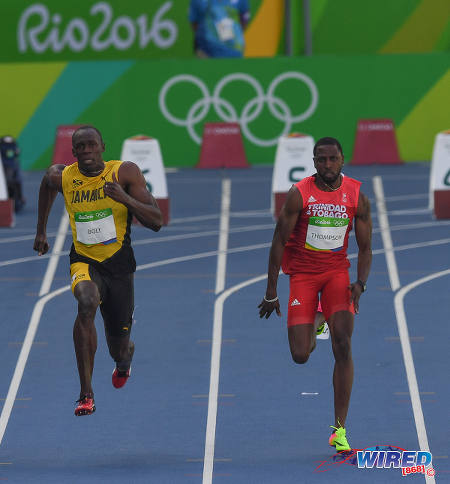 The warning signs were there as some showed little improvement leading up to the Olympics and had not been medalling in other competitions.
Do not be fooled by the TTOC's ambitious "10 gold medals by 2024" campaign. Since 1948, the systems for continued success at the Games have not been put in place by the government or the various sporting administrations.
Successful athletes have achieved through sheer determination, personal and professional sacrifice and hard work. Medal returns have been purely accidental, due in no way to sporting administration.
From 1948 to 2012, T&T won 21 Olympic medals: two gold, six silver and 13 bronze. The fact that Christopher George, the first judoka to represent the country at the Games, had to create a crowd funding campaign to financially support his training tells all that needs to be known about how athletes are treated as they prepare for battle.
Walcott had his problems too.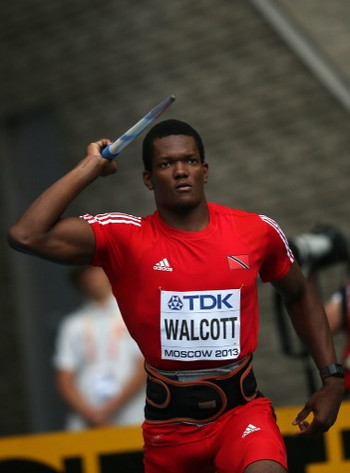 A changing body and the rigours of professional competition combined to create a lean run for the reigning champion between the quadrennial Games. Fair-weather fans taunted him as a fluke while his natural athleticism became the butt of many jokes and was used to put him down.
But, importantly, his throws grew in distance every year while he won silver in the 2014 Commonwealth Games and gold in the 2015 PanAm Games.
Citius, Altius, Fortius—Latin for Faster, Higher, Stronger—is the Olympic motto and should be used a gauge for how our athletes are likely to perform.
Walcott passed that test and, hopefully, will prove his detractors wrong in the javelin final on Saturday night.