Trinidad and Tobago Gymnastics Federation (TTGF) president David Marquez and general secretary Elicia Peters-Charles will quit the local sporting body later this month, even as the TTGF grapples with the fall-out from its controversial deselection of gymnast Thema Williams from the Rio 2016 Olympic Test event on 17 April 2016.
At present, Marquez is one of five defendants, including the TTGF, who, according to Williams' attorneys: "conspired and combined together wrongfully and with the sole or predominant intention of injuring [the dream of Thema Williams] and/or causing loss to [Williams] by depriving her of the opportunity to qualify for the 2016 Olympics and/or by wrongfully […] promoting Marisa [Dick] at the expense of [Williams]."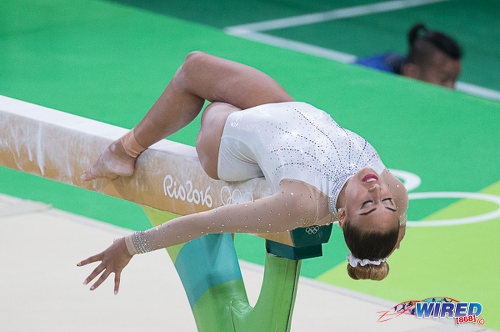 Williams, who is represented by senior counsel Martin Daly SC, advocate attorney Keith Scotland and instructing attorney Reza Ramjohn, is seeking TT$11.3 million in damages from Marquez, first vice president Akil Wattley, second vice president Ricardo Lue Shue and his wife and assistant treasurer Donna Lue Shue for allegedly breaching a written contract and violating their fiducial duty as officials by giving Williams' hard-earned "opportunity of a lifetime" to Dick.
Marquez's decision to quit the TTGF is not expected to affect his role in the court matter while, so far, Peters-Charles was not named in the lawsuit.
Earlier this month, Marisa Dick, who was Williams' alternate, became Trinidad and Tobago's first gymnast to compete in an Olympic Games as a direct result of the TTGF's decision.
However, for undeclared reasons, Marquez and Peters-Charles decided that they no longer wish to retain their leadership roles within the TTGF and have stepped aside voluntarily.
Local gymnastics stakeholders will vote on their replacements at the TTGF's AGM on Tuesday 30 August 30 from 3pm at a venue to be named.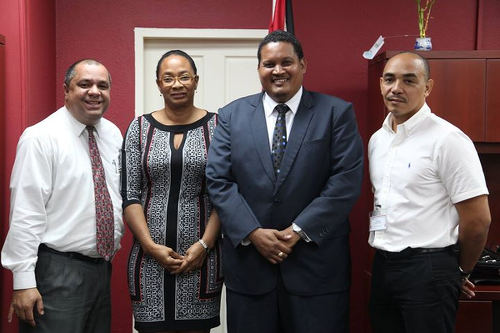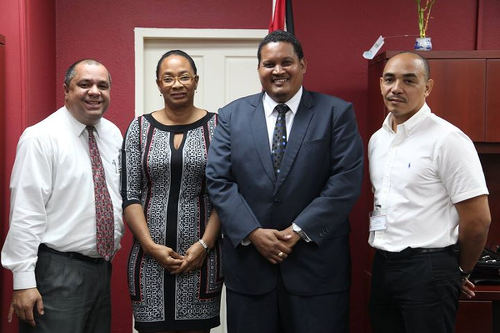 Andy Gomez-Burke, a bombastic businessman and avid golfer, is the only candidate for the position of TTGF president. He is believed to have the support of the current board.
Sharon Lynch Fadahunsi and Rhonda Doopan will contest the position of general secretary while Michelle Abdool and Catherine John put themselves forward for the vacant post of assistant general secretary.
The TTGF has operated without an assistant general secretary since Caroline Rostant retired in 2015.
Gymnastics official Michelle Telfer-Frankland, whose Tots and Tumblers club was among the teams that boycotted the TTGF's competition and held their own tournament last month, said the rebel clubs failed to put up their own candidate for the presidential position before the 31 July deadline.
"Our very strong candidate didn't get permission [to run for the post] from a government-paying job at the last minute," Telfer-Frankland told Wired868. "We didn't have time to make anyone else an associate member to be put forward as a candidate. I messaged Mr Marquez about an extension for the deadline and he said he would get back to me. But he never did.
"We were not granted the courtesy of an extension."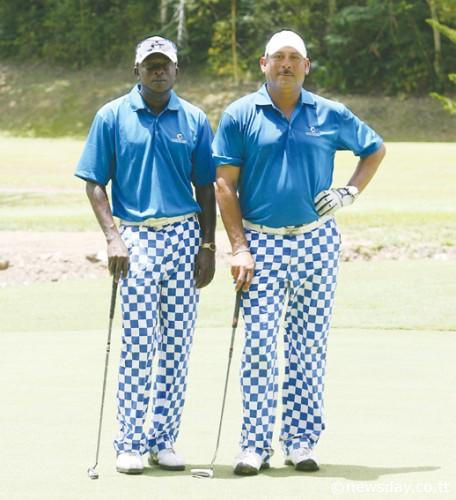 The TTGF's constitution states that all clubs and officers must be given "at least fourteen (14) clear days notice" for an AGM. Since the gymnastics body's notice was dispatched on 19 July, the deadline for nominating candidates should have been 2 August rather than 31 July.
However, Telfer-Frankland said they will not contest the TTGF's position on the deadline.
Doopan, who is actively involved in dragon boat racing and a regular gymnastics volunteer, and John, a PE teacher at Holy Name Convent, were both put forward by the dissident gymnastics clubs.
Telfer-Frankland also claimed that she requested, via email, a list of clubs registered to vote at the upcoming election. But her requisition also went unanswered by Marquez and the current TTGF board.
Another oddity is that the financial statement presented for the upcoming AGM represents the year which ended on 31 August 2015. It means that Marquez and Peters-Charles, who came into power in September 2015, now vacate their respective offices without ever having to explain how they handled the body's assets.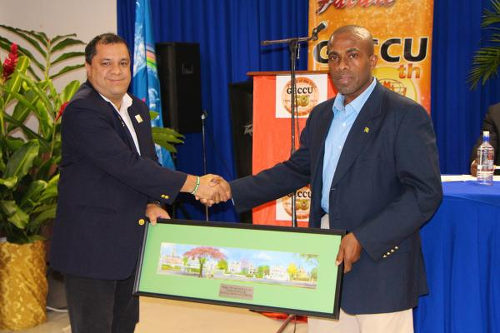 At the end of 31 August 2015, the TTGF's assets were TT$138,047 in the bank and TT$239,662 in mostly gymnastics equipment.
The upcoming TTGF AGM will address just one tabled motion, which aims to insert a confidentiality clause in its constitution for all members under its 'Standard of Conduct':
"Members who serve on the council and/or committees: Confidentiality – All discussions and communications (emails and text messages included) from committee meetings and/or related to issues arising from meetings should be kept confidential."
At present, Williams' attorneys have based a significant portion of their client's case on emails and text messages which, they felt, demonstrated victimisation, hatred and bias as well as arbitrary and high-handed behaviour against the national gymnast.
If the TTGF's motion is passed, it will make punishable the passing on of such potentially incriminating messages in the future.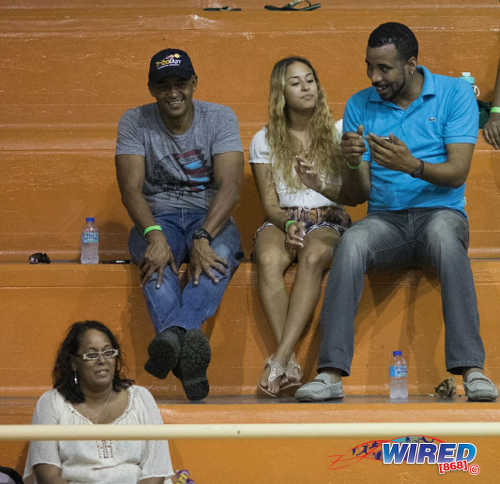 Telfer-Frankland claimed to be stunned that, a year after the TTGF agreed to revisit its controversial constitution, the only adjustment that the current executive seeks to make is a matter of self-preservation.
"My jaw is on the floor," said Telfer-Frankland. "[The TTGF officials] are there because their membership put them there. But they are saying that what they discuss there, they are not allowed to take back to to their members?!
"In the minutes [of the last AGM], there was an agreement made coming out of the mediation with four clubs, which was headed by attorney Elton Prescott SC. And it was put to a vote and there was an agreement to overhaul the constitution.
"And now we see the only move towards that is a motion for confidentiality."
Although Marquez and Peters-Charles have decided to step down from their board positions, Wattley, Marquez, the Lue Shues and treasurer Susanne Babooram will remain in office until they are constitutionally due to face the polls in 2017.