The Trinidad and Tobago Gymnastics Federation (TTGF) vowed to put on a fantastic National Championship tomorrow despite receiving no funding from the Sports Company of Trinidad and Tobago (SPORTT). The TTGF is also facing a boycott from seven clubs and over 60 percent of the local gymnasts, including all of its top level athletes.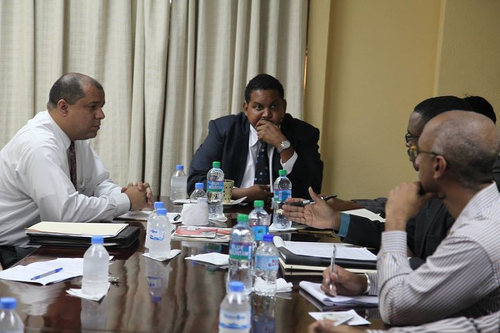 The National Championship starts at 9am tomorrow at the Woodbrook Youth Facility. However, the TTGF will have just 72 local participants while another 27 gymnasts will fly in from Curaçao.
By contrast, the breakaway Friends of Gymnastics competition announced over 200 gymnasts for its meet at the same Woodbrook venue on 19 and 20 June.
The TTGF's failure to attract a significant number of its own members was one of the reasons given by SPORTT CEO Adrian Raymond for the rejection of its application for TT$118,000 funding.
Raymond and SPORTT executive manager Anthony Creed also pointed to the TTGF's supposed failure to present audited accounts for 2012, 2013 and 2014 and their late application for funding, which came two weeks before the tournament rather than the mandatory six weeks.

However, TTGF general secretary Elicia Peters-Charles said the local gymnastics body will stage the tournament anyway.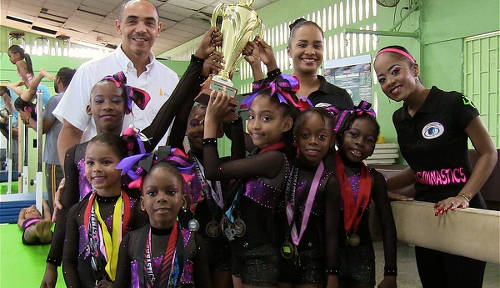 "It will come off and it will be fantastic," Peters-Charles told Wired868:
The funding [for it] came from all the board members. We all contributed and we got some sponsorship money at the last minute.

We couldn't turn back the 27 athletes and 13 parents from Curaçao who spent about TT$3,000 [each] to come here. So we had to do the responsible thing and continue.
Peters-Charles was less charitable to the Friends of Gymnastics group, whose own competition will have the participation of almost twice as many clubs and almost three times as many local gymnasts.
The latter meet, predictably, was not sanctioned by the TTGF and the gymnastics body went as far as to warn international judges against attending. Peter-Charles called it "lawless."
"For any group to have a meet, you must be sanctioned by the governing body," said Peters-Charles, "and FIG and PAGU will not recognise any meet that is not recognised by the national federation. And we are certainly not going to be supporting such lawless behaviour.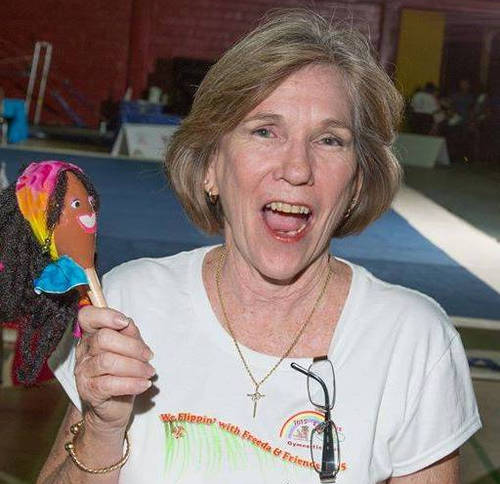 "I know that there were some Costa Rican officials who were coming but they did not know the bacchanal that was involved. And, when they found out, they pulled out.
"So I do not know what kind of watered-down competition they will be having. To have a proper, reputable competition, you must have foreign judges."
Incidentally, the TTGF Championship will comprise of athletes who are rated up to Level Six whereas the competitors at Friends of Gymnastics competition go all the way up to Level Eight, with gymnasts like Gabrielle Doopan, Rhenece Andrew (both Tots and Tumblers) and Rae-Ann Bristol (Olympia).
"It is not watered down, it is just not sanctioned," said Tonya Ayow, who is an organiser and committee member for the Friends of Gymnastics. "Clubs have unsanctioned meets all the time, which is just a way of checking to see where your children have reached and to compare your kids to those from other clubs…
"And we do have certified, international judges who are coming in for our competition."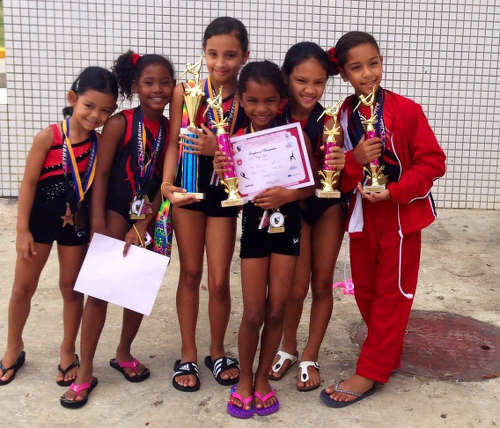 Peters-Charles hinted that the Friends of Gymnastics might face bigger problems than sourcing international judges. She suggested that athletes who snub the National Championship could potentially be ignored when the TTGF selects gymnasts to represent Trinidad and Tobago, even though—by her own admission—the country's highest ranked gymnasts will be at the rebel competition.
"There are [rules] and policies in every federation," said the TTGF general secretary, "And, in every federation, Nationals are what you use to decide who will go on to represent their country. If you don't come to Nationals, how can you expect to represent your country?"
The TTGF has the political power but the clubs that comprise the Friends of Gymnastics have developed and retained the country's top gymnasts. Potentially, the rift between the two parties can have a disastrous effect on the sport, if it has not done so already.
Twenty year old Trinidad and Tobago and Tots and Tumblers gymnast Thema Williams served pre-action protocol letters last month to TTGF president David Marquez, first vice-president Akil Wattley, second vice-president Ricardo Lue Shue and assistant treasurer Donna Lue Shue, over their role in her controversial deselection from the Rio 2016 Olympic Test Event, which paved the way for her Canada-born and nurtured rival, Marisa Dick, to grab the country's sole berth at the upcoming Olympics.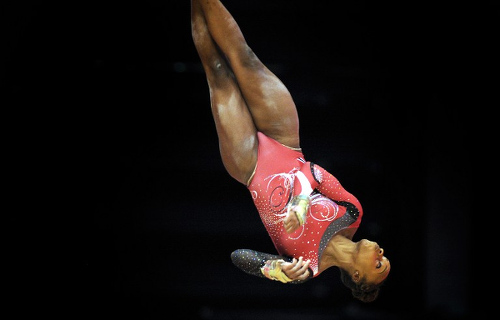 Although much has been made of the TTGF's supposed bias towards Dick, there were also less reported allegations that the board's motivation might have been to deny a rival faction the prestige of creating an Olympic athlete.
Ayow explained that gymnastics in-fighting pre-dates Williams.
"I don't like the word 'boycott', I would say that the first non-participation was in 2014," said Ayow, who criticised the TTGF for a lack of developmental programmes for the sport:
Last year, we had the mediation with Elton Prescott SC, so we tried to meet the Federation halfway. And both Olympia and Tots and Tumblers participated [in the National Championships] last year.

This year, with everything that is going on, the Federation has done nothing to improve its governance or to prove that they are not in breach of the constitution. So the clubs have decided that they are not participating…

If the TTGF decides to take action against athletes because of this, then we will see who is really concerned about the athletes.
Will the TTGF reach out to its aggrieved clubs for the benefit of the sport?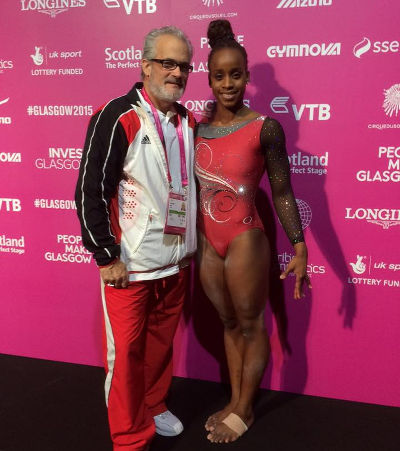 Peters-Charles said it was possible and claimed the TTGF did just that last year by allowing athletes who snubbed the 2014 National Championship to represent Trinidad and Tobago.
The gymnastics official attempted to claim the moral high ground on the issue for the local sporting body:
We made concessions last year and extended an olive branch [to athletes from boycotting clubs]. I cannot say that [president David Marquez] will or will not do that again but it can still be on the table.

I am just one person, so I cannot make a unilateral statement and say yes or no on [ending the rift with the rebel clubs]. But we didn't do anything. They boycotted us and they just sent resignations [from our committees] and went their way.

We are about peace.
It was, arguably, a selective view of the TTGF's behaviour over the last nine months. And Williams, as well as her attorneys Keith Scotland, Dr Emir Crowne and Martin Daly SC, would disagree.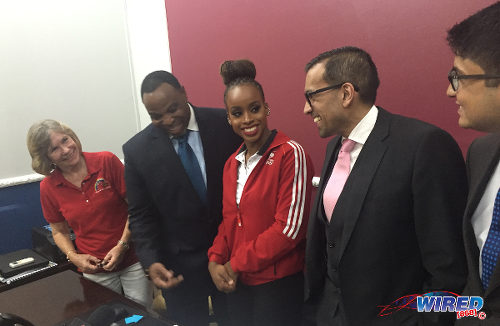 Peters-Charles softened her tone towards the Sports Company too, as she conceded that Creed almost certainly did not intentionally and maliciously copy John Geddert, Williams' American coach, in yesterday's email, which revealed that the TTGF would not get State funding for the National Championships.
"Mr Creed said it was an error and errors take place," said the TTGF general secretary. "I cannot believe that Mr Creed will deliberately do that. I did write him about it and he did apologise.
"We want to move forward in a collaborative way with all our stakeholders."
However, Peters-Charles said the TTGF's failure to attend a SPORTT procurement workshop last month—and it was the only National Governing Body (NGB) which failed to show—should also be seen as an honest mistake.
"It wasn't deliberate, it was just unfortunate," said Peters-Charles. "I was in Canada and the president had a court matter with work [at COPoS] and one of the Lue Shues was out of the country.
"There was miscommunication in terms of who was going to the meeting and somebody said 'yes' and forgot to go… Remember we are all volunteers."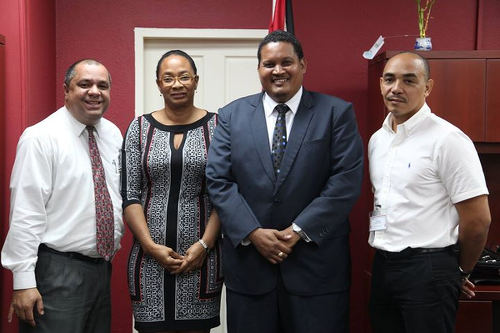 Peters-Charles noted too that it was at the SPORTT meeting, two weeks ago, when NGBs were advised to submit financial requests with six weeks notice.
"The meeting was two weeks ago to tell us to submit applications six weeks before your event," said Peters-Charles. "Even if we had gone to the meeting, we still would not have had the six weeks. And remember it is since January that we submitted our projections for the year; and the only meet they fund for us for the year is the Nationals.
"So it is not to say they didn't know the Nationals was coming."
The local gymnastics body met widespread condemnation for its treatment of Williams, earlier this year. But, as the TTGF's executive members dipped into their own pockets to fund the National Championships, they urged the public to remember what is really important: the children.
"It is sad that we didn't get the funding because, at the end of the day, it is about the children," said Peters-Charles. "When the Ministry of Sport said they are not going to fund 72 little boys and girls, it doesn't affect you and me. It affects the children.
"Gymnastics is bigger than Thema Williams. So why punish the children who have nothing to do with that?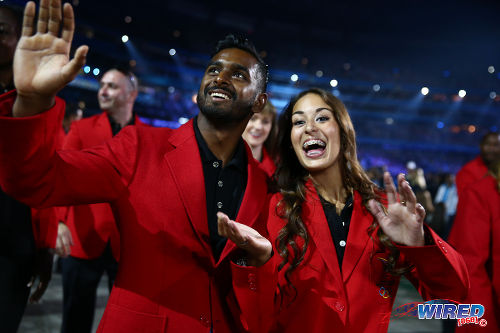 "Dr [Keith] Rowley said he is about the children and sport; and then they turn around, 42 hours before a sporting event, and say they will blank them? That is not good. The children will have felt it if we didn't put our own money."
The TTGF general secretary insisted that she has thick skin and will continue to do her best for the sport despite the critisicm.
"Jesus Christ walked the earth and did only good and yet people said: Nail Him to the cross and give us Barabbas," said Peters-Charles. "So who am I to say that I expect not to be nailed to the cross?"