"It is a lonely life," said Rio-bound Trinidad and Tobago international cyclist Njisane Phillip. "I am up at 6am and I'm out of the house at 7am. I'm on the track at 9am, I'm off the track at 12pm and I am back in the gym at 3pm.
"I'm out of the gym at 6pm. I am in my house at 7pm. And then the cycle starts all over again the next day."
The 25 year old Phillip—or 'J-Boy' to his friends—is preparing for his second Olympics Games after finished fourth in the Sprint event at London 2012. And, crucially for him, the Siparia warrior will have his friend, Varun Maharaj, at his side as soigneur after the Trinidad and Tobago Cycling Federation (TTCF) relented to his wishes.
Phillip is at his training camp in Milton, Canada at present but he took some time off to chat one on one with Wired868: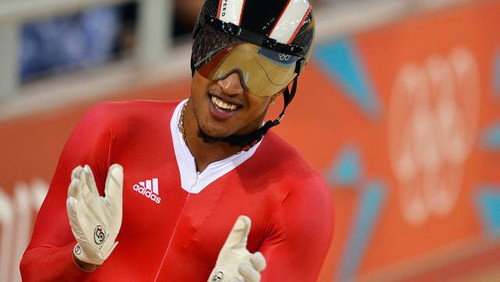 Wired868: The Olympics are just around the corner now, so how do you feel? What shape are you in?

Njisane Phillip: I'm really good. I am just recovering from a minor injury. But my times are good right now. I am in a positive place.
Wired868: Injury? What happened?
Phillip: I was actually squatting and I had a personal best of 200 kilos. And when I came back up, I pushed myself and I got a small strain with the muscle over my knee. But it is a minor injury and I just had to take a week off. So I'm ready to roll. There are just three more weeks…
Wired868: How long have you been in Canada? Do you miss home?
Phillip: I've been here for three months. I miss my family but I don't miss home much. Ever since I was small, I dreamt about travelling the world and being the best I can be in my sport. And fortunately enough, I am living that life. It is a rough life but, at the end of the day, I am 25 years old and I have been everywhere. (His eyes light up and his face beams as he bursts out in laughter). I am living my dream. It is a blessing. You give something to gain something.
Wired868: What do you feel that you gave up?
Phillip: I gave up family time [and] friend time. I have given up school. I've given up birthdays, Christmas, Carnival. And I'm a Trini boy. (Smiles broadly). I have given up my time. I've sacrificed from since I was a teenager. I gave up my teenage years at the age of 17 to turn pro. From there, I dropped out of high school in the 11th grade (the equivalent of lower six in Trinidad and Tobago) and I went went to the UCI (Union Cycliste Internationale) team in Switzerland and I've just been on the road ever since… It is basically about giving up your life.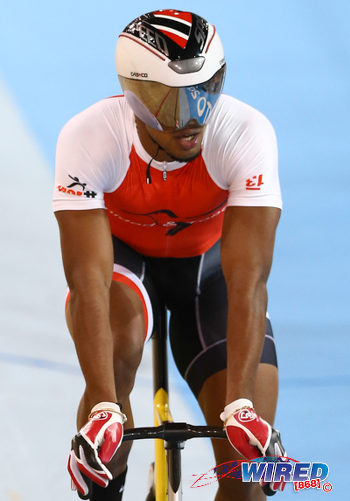 Wired868: What is your schedule like as you prepare for the Olympics?
Phillip: It is a lonely life. I am up at 6am and I'm out of the house at 7am. I'm on the track at 9am, I'm off the track at 12pm and I am back in the gym at 3pm. I'm out of the gym at 6pm. I am in my house at 7pm. And then the cycle starts all over again the next day. It is 100 percent dedication. People always comment [on how athletes are performing but] I try to stay away from negative comments. I know it is people's opinions. [But] they don't know the sacrifice and the stuff we have to go through as athletes. It is all political—from the organisation go straight up to the bigger heads in parliament. Politics is not for sport.
Wired868: Can you explain?
Phillip: Trinidad and Tobago shows no love to athletes, y'all. From the 4×100 runners go straight back. Or they love you today and they kick you tomorrow. And I am talking about the way sport administrators and the government thinks. It is okay for the public to have that mentality because we are Trini people and that is how we think. But the people who are in charge should not have that mentality. They should have a professional mentality. That is why we ent going nowhere.
Ten gold medals by 2024? That ent happening. That ent happening! That is not a realistic goal. I'm being 100 percent real with you because I am tired of this. The people who are in charge should have a professional mentality. Things need to change.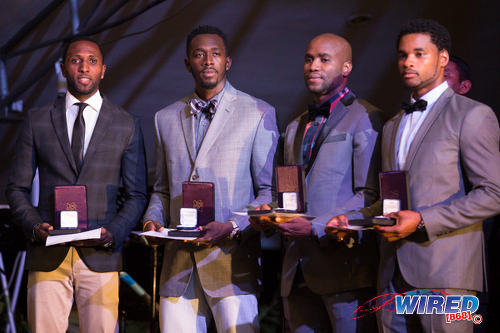 Wired868: Can you be more specific?
Phillip: If you check the facts from Junior Pan Am [Games level], we medal in every single Junior Pan Am. We have records in Junior Pan Ams. What happens when these kids turn 18 or 19? When they turn professionals? When their parents have to buy a US$30,000 bike? [And] US$2,000 wheels?
How is this country supposed to find a way for these poor kids who have talent and want to be the best they can be but just don't have anybody to provide for them? I'm from a small town, Siparia, and I would love to help show the kids a way… The best way to make it out is through sport and music and they don't put money in sport.
We have the talent. When I speak up people try to throw stones at me but I'm the realest one ever. People don't understand that war. It is tough out here…
When they talk about the western hemisphere for cycling, they talk about Canada, they talk about the United States and they talk about Trinidad. But people don't see that.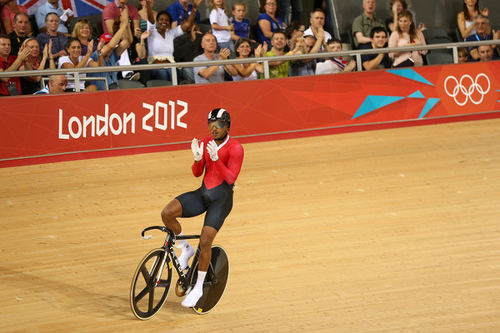 Wired868: Your family has done a lot to raise money to help your career. How do you think you would have done without that?
Phillip: If I didn't have my family, I would be nothing. I would just be another statistic in the cycling ranks. I would be doing good as a junior and, by the time I got to the seniors, I would be out. Do the research. Where are all these young promising kids who won Junior Pan Am Team Sprint? What happened to these kids?
They turned 18 years old and they had to go to look for a job. You know why? Their parents can't afford it man. [The Elite Athletes Assistance Programme maximum subvention of] TT$230,000 ent nothing man. My bike is 10,000 Euros. My wheels are US$10,000 [each]. that is over TT$200,000. What about my tyres? That is US$6,000 a pop. That is already over TT$250,000. A country should be able to provide all these things for its athletes just like Australia and like Canada. What you do is you invest and you buy like 20 bikes so you don't have to worry about that for the next 10 years.
But I am not [just] complaining about the money, I am complaining about the support. You know what I'm saying. Imagine you have that velodrome in Trinidad (…) and some days I can go in, some days I can't go in. Some days I can go in, some days I can't go in. I am in a foreign country; I am in Canada and I have the Canadian coach coaching me but I am representing Trinidad and Tobago. Same thing as [London] 2012…
And when I ask the Federation for support, I get shot down. It is just bullshit.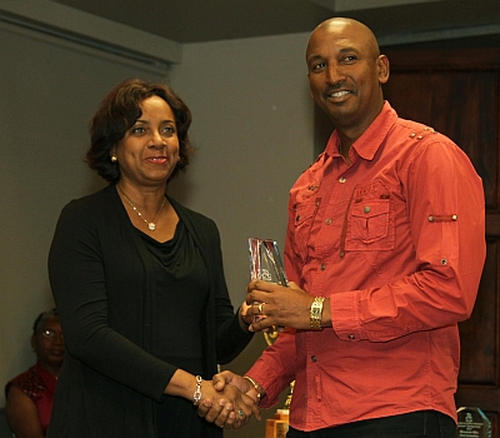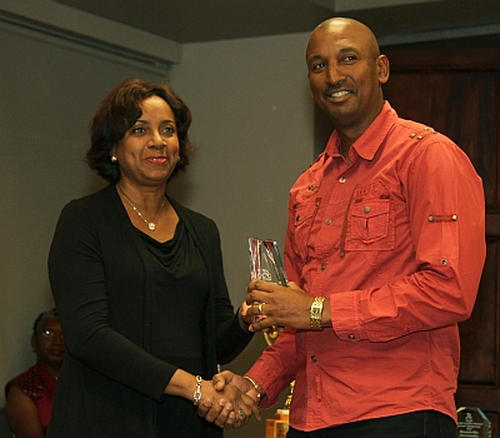 Wired868: What do you need from the Cycling Federation?
Phillip: First of all the [set-up of the] Federation has to change. The Federation is a voluntary job [for its officials]. The [position of] TTCF president is voluntary. (Pauses for emphasis). You mean to tell me you have people who are volunteers making career decisions for my life? For my bread and butter? How can you hold  a volunteer accountable for [their] decisions?
The government is funding the cycling organisation, so the government is supposed to have a say in their decisions. The government is putting money into this body every year and we don't see none of that. So they need to audit these people and make them accountable.
We need to have a national coach… Even if we put the relevant things in place today, we probably won't be even ready for 2020. That is how backward we are. Which coach will want to come work for Trinidad after we fired three coaches in three years? Who wants to work in a country like that?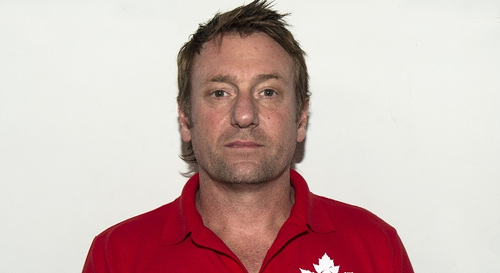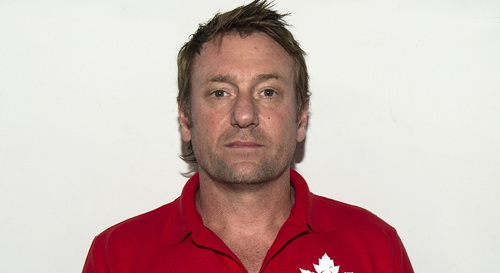 Wired868: Did you enjoy working with any of the previous coaches?
Phillip: I love [current Canada coach] Erin Hartwell. He was fired by [former Sport Minister] Anil Roberts under the current [TTCF] administration. It's all bullshit and politics man… They would have been so happy if I didn't qualify for this Olympics just to say 'he can't do it.' But I did it! These people agreed to send Elijah Greene and Varun [Maharaj with me to then Olympics]. They promised to my face. But they are sneaky and two days before they pulled out Varun and didn't even tell us. That is disrespectful.
Varun is my friend. I am going to fight for him regardless. When I was going through my depression and I am talking to Varun and I am crying and talking about what I'm going to do with my life and if I would give up riding, who was there? And now that I made it here, they want to tell me what I need?
These are grown men with children. I am 25 years old and I am handling this better than grown hardback men who have children my age. I am more professional than them. It is bullshit man… You have other sports who are producing every single time. Track and field always has two, three or four new members [for every Olympics]. But, in cycling, it is just me.
Wired868: The TTCF's position is that Varun Maharaj never worked as a soigneur before and cannot help you to be better at the Olympics, as opposed to a team manager. Are you confident that Maharaj can do the job you need?
Phillip: I am confident he can because an athlete knows what an athlete needs!Trinidad always talking about a manager, a manager, a manager. But you don't need a manager for minor stuff like anti-doping. I can go to anti-doping by myself. I have been doing most of the stuff myself for years. Yo, these people are just trying to mess with me.
(TTCF executive member David Francis eventually gave up his accreditation for the Olympics so Maharaj could take his place. Phillip thanked him for his decision).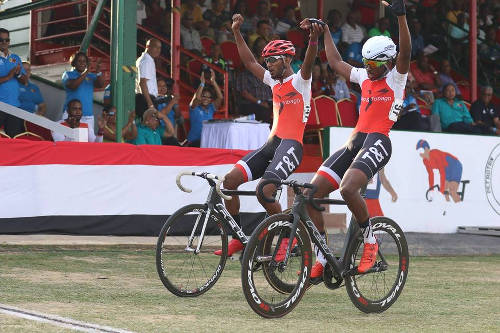 Wired868: Will you continue to race for Trinidad and Tobago after the Rio Olympics?
Phillip: Nah, that's it. I'm retiring.
Wired868: Do you think it would be a good idea to wait until after the Olympics?
Phillip: There is nothing like wait here. Let me put it down from my standpoint. On August 12, I go and win gold. I give my love to my real fans and to Cycling Canada for what they have done for me—they picked me up when I was down and they offered me a place to train. And then that's it.
Wired868: How did that opportunity with Cycling Canada come about?
Phillip: It was based on the relationship I have with [Canadian cyclist] Hugo [Barrette]. We had trained together six years ago in [Los Angeles] and the friendship and the bond has always been very tight. Hugo qualified for Keirin and I qualified for Sprint, so Cycling Canada thought it would be a good idea for us to train together just so we can get the best out of each other. They helped me because [Hugo and I] won't be participating in the same event [at the Rio Olympics].
Let's say he did qualify for the same event, what would be my position? Where would I have trained? I can't afford to sacrifice another four years of my life to go through this [uncertainty] again. I am 25 years old… I cannot stay here and have these people playing with my life…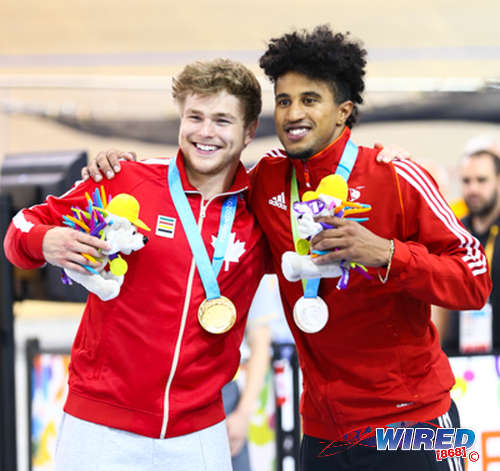 I have given the sport 16 years of my life and now I am thinking about my future. I cannot afford to give the TTCF another four years. I can't. I can't. I want to be in a position to win because I know my talent. You understand? And that's all I am asking for. I am not asking for a million dollars or a house. I am just asking for support.
Hire the proper coach, the proper staff and don't be on this bullshit. That's it. We are not asking for no money or for friendship. We are not asking for nothing. We just want fair game [with foreign cyclists]. They bully athletes so much that they close their mouths but I am speaking out…
The Olympics is something that [represents] nothing but excitement and joy [for me]. This is what people dream about every four years. People are killing themselves and using drugs to get to this place and I made it here two times and I am 25 years old…
I have done what I can do to the best of my abilities. I thank everybody for the help they have given me. But after this Olympics, I think it is time for me, Njisane, to find a new path.
Wired868: So you will quit cycling altogether?
Phillip: I think it is safe to say that we had a great journey. She has been wonderful to me. She has showed me the world [and] I have got to see things that I would never have seen otherwise. I am thankful for the journey. Everything happens for a reason…
Maybe I will run for president because the [TTCF] election is in October. You never know. (Smiles). Maybe I will run for president and try to make a change.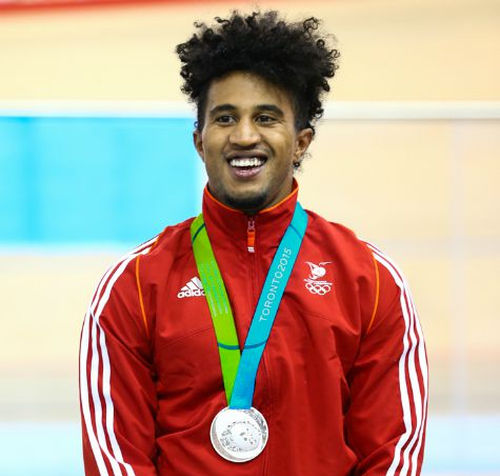 Wired868: Tell us how you got into cycling in the first place?
Phillip: I started cycling at the age of nine with my dad [Nicholson Phillip]. It was more like a bonding thing for me and him because that is what he liked to do. And we would ride and talk and catch up on the years that were missed.
Wired868: Did you like it straight away?
Phillip: No, I didn't like it all actually. It was really more forced on to me. I remember training rituals when I was 11 and he would want me to keep a certain [RPM or revolutions per minute]. And anytime I dropped below that, he would sit behind me and it was like whack, whack. (Laughs). It was forced on me. He was really, really hard on me.
I never got to grow up like a regular kid. I never got to try any other sport like track and field or soccer or anything. It was cycling and that's the way. It was like: 'Don't ask me to go outside and play football because you could hurt your foot.' He was real strict. 'This is the way you're going and that's it.'
Wired868: When did you start to appreciate cycling or realise you had something special?
Phillip: When I was 17, I started enjoying it. I got to travel with my teammates and I went on my first international trip to Quito, Ecuador and it was so cool, just being able to see somewhere different. (Laughs). I got second place in the Sprint and third in the Keirin [in Quito]. From then, I really began to take it more seriously.
Wired868: What is the trick to being a top sprinter?
Phillip: Before it was basically about control and speed. But the game has changed within the last four years and it is so much about strength and power now. And also about strategy and your threshold. It is really exciting.
Wired868: Tell us more about the strategic part…
Phillip: Well you try to watch videos of your opponent like once or twice a week and just study them to get an idea of where they like to jump [and] what are their weak points and strong points. You do your homework… And when you get to the race, you look to see how fast you are because you have to do a time trial in the beginning. If a guy goes under nine, you know his speed is pretty good. If a guy goes 10-something, you know, okay, you know how to adjust your race. But it really comes down to such a… (He laughs at his own efforts to explain the technical aspects of his field to a layman). The fastest man can lose. That is how it is. You have to be real super-focused and be able to average different speeds, distance, the jump… It is a lot of thinking!
Wired868: What is your strong point?
Phillip: Right now, I don't really want to say. I have been really strategic in changing my ride. I decided I wanted to change up a lot of my rides because the world studied how I rode before. So I have a whole new approach to sprinting and a whole new game plan. So don't worry. I will bring it home! (Laughs).
Wired868: Okay, well what was your strength at the last Olympics?
Phillip: Ahmmm… My youth man. My youth and the confidence of not losing. Just being young and (using) the confidence, the energy, that swag. I was just in a different mindset. I was in the moment and I maximised that moment. I knew it was my time to shine and I did that.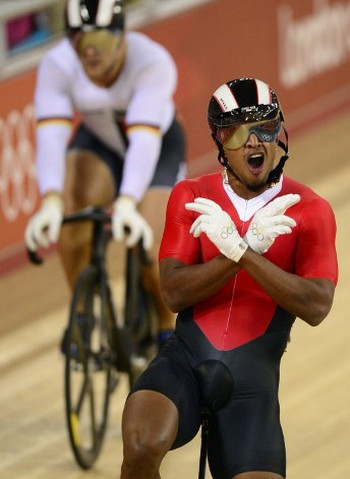 Editor's Note: In Part Two, Njisane Phillip discusses dealing with ADD (Attention Deficit Disorder), the unspoken horrors of the Ministry of Sport's EAAP funding program, growing up on a bike and how music and swag fuels his track success!
Click HERE for the first part of Wired868's 2016 Olympic series as Trinidad and Tobago's 400m hurdle young prince, Jehue Gordon, discusses injuries, fair-weather fans, crazy Felix Sanchez and his planned Rio revival.