Trinidad and Tobago Football Association (TTFA) president David John-Williams today failed in his bid to wrest the post of Caribbean Football Union (CFU) president from incumbent leader and Antigua and Barbuda FA general secretary, Gordon Derrick, in a regional football election in Miami, Florida.
Derrick got 18 votes while John-Williams received 12 and there was one abstention.
It ended a controversial campaign by the Trinidad and Tobago administrator, who was barely seven months into his term as TTFA president. Incidentally, John-Williams turned 54 years old today.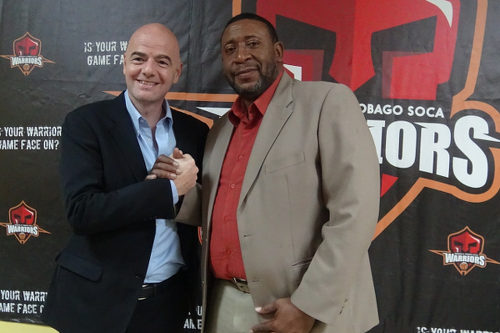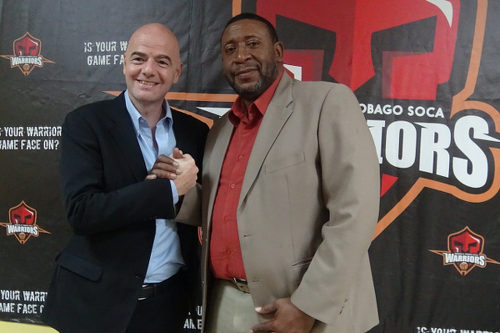 John-Williams' bid benefitted from a CFU workshop last month, which was partly funded by CONCACAF and, according to the Trinidadian, UEFA. He had promised to introduce a Caribbean Professional Football League (CPFL) with FIFA support, which would net regional clubs US$23 million in "guaranteed income" within the first three years.
But, according to well-placed anonymous sources, many Caribbean delegates did not warm to his brash style and were wary of his record on his own island, where John-Williams has clashed with coaches and the media and circumvented the TTFA's constitution to suit his purposes.

Bills for his CFU workshop, for instance, were paid with TTFA funds although John-Williams did not seek permission or even notify the local football body's board of directors, as he was constitutionally obliged to do.
In a radio interview on I95.5FM, John-Williams and his vice-president Joanne Salazar justified making decisions without board approval and promised to attempt constitutional reform which would allow them to do so legally.
Yet, a regional media onslaught in the build-up to today's CFU election attempted to paint Derrick as corrupt and dictatorial and John-Williams as a potential reformer. The Caribbean delegates, though, remained unconvinced by the Trinidadian, who also owns local Pro League club, W Connection.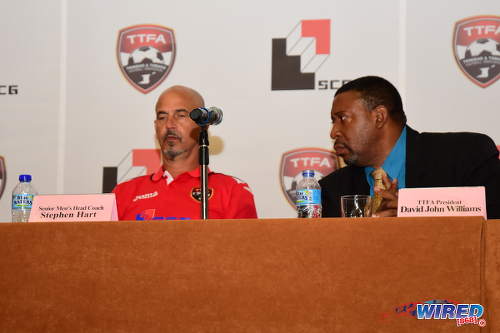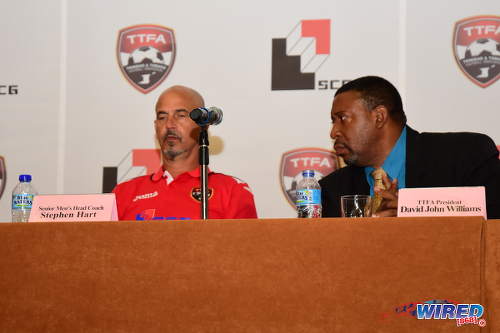 John-Williams' defeat follows on the heels of an electoral spanking for Salazar on 12 May 2016, as she lost 27-8 to Turks and Caicos Island's Sonia Bien-Aime for the post of CONCACAF Female Member, which carried an automatic FIFA appointment.
John-Williams must now turn his attention to local business as the TTFA reconvenes an extraordinary general meeting on 30 July.
The TTFA president initially called the meeting on 16 July and failed to reach a quorum. However, he was forced to redo invitations after his mid-July assembly was deemed to be illegitimate by delegates.
At regional level, Derrick will remain the head of the Caribbean body for the next four years, although the new FIFA, headed by president Gianni Infantino, appears hellbent on putting its own bosses in place.
On the surface, the proposed changes have nothing to do with better performance or greater transparency. For now, the Caribbean has resisted as the CFU electorate voted decisively in favour of the status quo.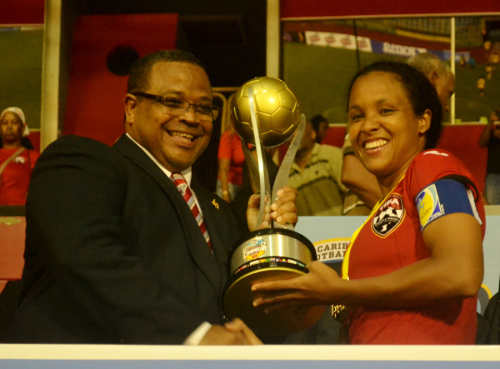 For the position of first vice-president, incumbent Cheney Joseph (Grenada), who has been a vocal opponent of Derrick's, won 18-13 against the Dominican Republic's Osiris Guzman.
Curacao's Rignaal Francisca held on to his post as second vice-president in a 16-15 result over Anton Sealy of the Bahamas while St Lucia's Lyndon Cooper also staved off a challenge from St Martin's Fabrice Baly 18-13.
Ironically, the only VP to lose his post was fourth vice-president Hillaren Frederick (USVI) who was defeated by Aruba's Richard Dijkhoff. Frederick, who earned notoriety in Trinidad and Tobago by destroying David Nakhid's chance to contest the FIFA presidency, initially put himself for CFU president before withdrawing on the eve of the election.
Frederick's miserable day was complete when he failed to land any of four CFU executive member positions at stake. Instead Bruce Blake (Cayman Islands), Eric Labrador (Puerto Rico), Randy Harris (Barbados) and Jeaninne Wong Loi Sing (Bonaire) got the nod.
Frederick apart, Vernold Coombs (St Vincent and the Grenadines), Alain Mijdt (French Guiana), Maurice Victoire (Martinique) and Wayne Forde (Guyana) also failed in their bids to get a CFU executive berth.