Trinidad and Tobago international cyclist Njisane Phillip has expressed gratitude to local cycling official David Francis and the Trinidad and Tobago Cycling Federation (TTCF) for allowing him to take his proposed soigneur, Varun Maharaj, to next month's Olympic Games.
However, Phillip said the TTCF's change of heart will not affect his plan to retire from international cycling. And he rubbished suggestions that he has considered or plans to consider representing any nation but Trinidad and Tobago.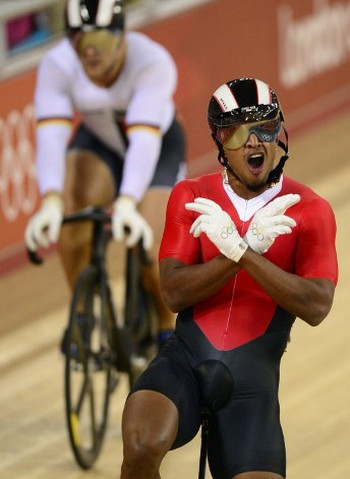 Phillip had his Rio 2016 plans thrown into disarray on Thursday when he learned, via the media, that Francis would accompany him to Rio as team manager at Maharaj's expense.
TTCF president Robert Farrier said the decision was made based on precedent and the feeling of the race committee that a manager was more important for the cyclist than a soigneur. The Trinidad and Tobago Olympic Committee (TTOC) only allowed the TTCF to send two officials to Rio.
The cycling body's choice and explanation provoked a furious response from Phillip and retired Pan American champion and cycling icon, Gene "Geronimo" Samuel.
"Varun has been a training partner, helper, right hand and left hand," said Phillip, at the time. "He knows my needs and what needs to be done to prepare me to race. He can warm me up before my races and prepare with me for race day…
"I made this clear in a meeting with the TTCF (in March 2016) and they agreed that what I need is priority."
A public uproar plus successful mediation by TTOC president Brian Lewis saw Francis voluntarily withdraw as manager, on Saturday 16 July, so Maharaj could be accredited alongside mechanic Elijah Greene.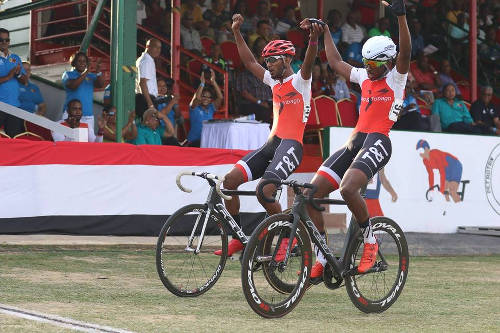 "I am happy and I want to thank Mr Francis," said Phillip. "I really appreciate it."
However, the former Shiva Boys Hindu College student said he will not reverse his decision to retire, since it was made in advance of the TTCF's decision.
He described the stresses and financial strain that goes into him representing Trinidad and Tobago at this level. And, after riding since he was nine years old, "J-Boy" thinks it is time for him to move on.
"I have given the sport 16 years of my life and now I am thinking about my future," Phillip told Wired868. "I want to do cool things. I want to go to the movies with my family too and go down the islands and just do normal Trini stuff…
"I did what I can do to the best of my ability. After this, I will give up cycling. We had a great journey. She has showed me the world, I saw things that i would never have seen in my life."
Phillip intends to go out in a blaze of glory with the Trinidad and Tobago flag flying high. And, with his soigneur by his side, he now feels he has the best chance for a successful swan song.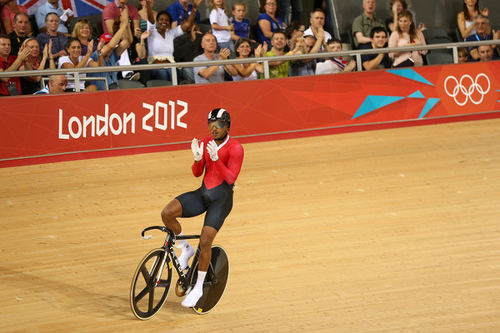 Editor's Note: Wired868 will publish a full feature on Njisane Phillip, as Part Two of our series on the 2016 Rio Olympic Games, which began with a feature on 400 metre hurdler, Jehue Gordon.