"David," Mama stands in the doorway and calls down the hill to me, "bring yuh skinny red self and get something to eat."
'Mama' is my late mother's mother and she lives not in middle class Champs Fleurs which was my base in my growing-up years but on the Hill. It is the school holidays—not summer because in Trinidad we enjoy summer heat every damn day—and I am in my glee.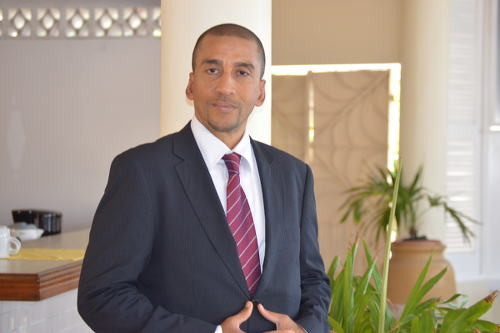 On his way to work every morning for a full two weeks, my now deceased father would drop me off at the foot of the hill. Unafraid, excited, eager, I would make my way on foot up to Mama's house, which stood solemnly directly opposite what I think was a Catholic church.
As I neared the house, I would be sure to hear a neighbour or two alerting the others in a sometimes exasperated, sometimes resigned tone: "Look Rudolph ball peong nephew come fuh holidays again." Rudolph ball peong nephew is what I was to them. I didn't mind. Here on the Hill, far away from the stushness of Champs Fleurs, I could kick ball all day until I had to heed Mama's call to come and fill my face.
I give you all those details to emphasize this: my relationship with the Hill is a personal one. I know in my head as well as in my heart what David Rudder means when he says: "He used to use it to pound a pan or sometimes a stupid man."
I know in my head as well as in my heart what Singing Sandra means when she sings "Voices from the Ghetto" with its "women [who are] stronger than a wall."
I know in my head as well as in my heart what my brother Jamaal Shabazz means when he talks about the "children of the PNM" who inhabit the Hill.
And that is the reason I feel authorized to affirm that Laventille should be the litmus test for all our politicians, especially the PNM ones. Used and abused by the PNM, steadfastly ignored by the other political parties, the denizens of the Hill have not seen any improvements in their daily lives that are nearly commensurate with our country's wealth.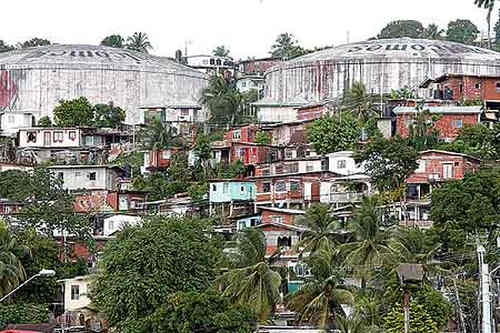 Other than Martin Daly who, as an Independent Senator, can arguably be called a politician, the only politician who I know has ever spoken about improving Laventille and meant it was John Humphrey, with whom I had a private conversation when I was captain of the national football team.
Over and over, we have heard about the music potential of Laventille, about the rich potential Laventille people have in arts and crafts. So why not a UWI campus in Laventille? Why not a tram car or cable car service for the people on the Hill, possibly run and managed by people from the Hill?
Why not a state-of-the-art football stadium on the Hill, perhaps named after favourite son Russell Latapy? Imagine what that would do to a besieged community in terms of opportunities for the fulfillment of latent ambitions.
Listen, we can lament the state of Laventille and its environs all we want, nothing will change there until reparations in the form of serious investment in the Hill are forthcoming.
Because if we were to starve Goodwood Park of economic and social progress, our monied drug lords would be sourcing potential employees from there as well.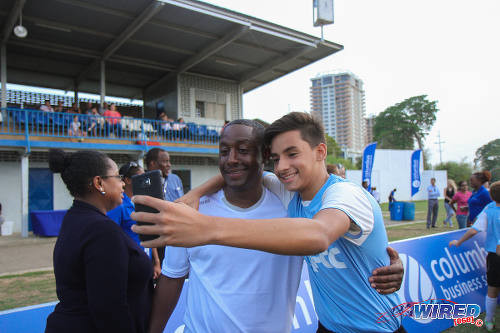 But we can't blame T&T's upper class drug lords for Laventille's dire situation, no more than we can blame the Devil for the presence of evil.
The ones who must shoulder the blame are the elected members of the political class, all those who have been actively complicit in their partnerships with the drug lords, all those with power who have sat and silently acquiesced in the Hill's steady decline, degeneration into a despised den of unending iniquity.
When we elect political officials, we hope and pray that they will use the available wealth and resources our country has in abundance to improve the daily lives of our citizenry.
Our country has had wealth and resources that far exceed the daily needs of our meagre 1.3 million population. But have our lives improved?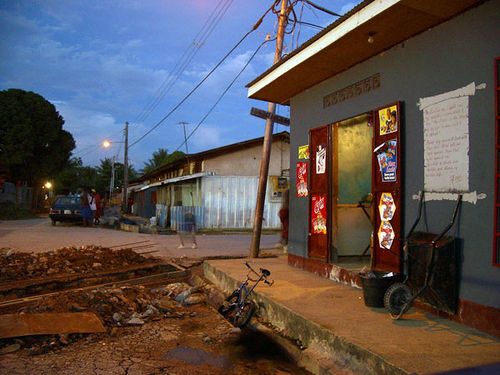 The trail of dots to where X marks the spot is clear and has been so for the last 50-plus years. Of course, there are those who will point to running water, electricity, (almost!) free education from womb to tomb and a television set in virtually every house as evidence of improvement. But I ent buying it!
Over 225 and counting murdered… and only half the year done! We wait with Job-like patience for the slaughter to abate, we wait, fearing that in their addled state our political class lacks both the will and the vision to do what is necessary. So I ent buying it!
Unless and until the man or woman with the honestly acquired Porsche Cayenne, Mercedes or beat-up Nissan Sunny can take his or her family into downtown Port of Spain late at night to take a promenade on the Promenade without fear of the consequences, I not buying it!
Unless and until our children, our girls and our women can walk or run up Chancellor Hill without fear of being robbed or, worse, raped, I not buying it!
Unless and until a little boy or girl born in Laventille or behind the bridge has access to the same opportunities as the boy or girl born in Westmoorings or in the Western Peninsula, I simply not buying it!
Unless and until we can stop holding our breaths while we wait for siblings, sons, daughters, wives and husbands to get safely back home, let the political class with all their security details keep that notion of progress and stick it up their craw!
I just not buying it!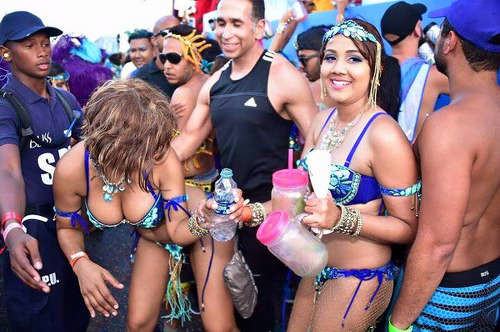 Perhaps this is the place to point out that, after my last article specifically mentioned the enormous benefit (in the millions of dollars) he and his wife harvested from renting an unused building to the government under both the current regime and its predecessor, Attorney General Al Rawi has recently been making noises about introducing new legislation to seize unexplained wealth.
Not being a hypocrite myself, I have to say that I sincerely hope the Al Rawis can provide a clear explanation as to why they should be allowed to hold on to wealth acquired as a result of a clear conflict of interest.
Let us not be afraid to face the facts and say how we truly feel. How, for instance, does Eric Williams' status as "Father of the Nation" square with his actions during and after the 1970 Black Power Revolution?
Why should his infamous "recalcitrant minority" declaration be any less deplored than his unforgettable "One from ten leaves nought"? Is his early alienation of the Indo-Trinbagonian community not arguably the trough at which a "leader" like Sat Maharaj feeds?
Didn't Basdeo Panday preside over the corruption of Ish, Steve, Brian and the rest, maybe even facilitate it?
It may be true that Kamla Persad-Bissessar's rise to the leadership of the UNC and then the country represented a breakthrough for women in politics. But did she not put together and give free rein to a Cabinet comprising, inter alia, Jack Warner, Anil Roberts, Herbert Volney and Anand Ramlogan, the needle of all of whose moral compass, one might conclude, steadfastly pointed away from nought?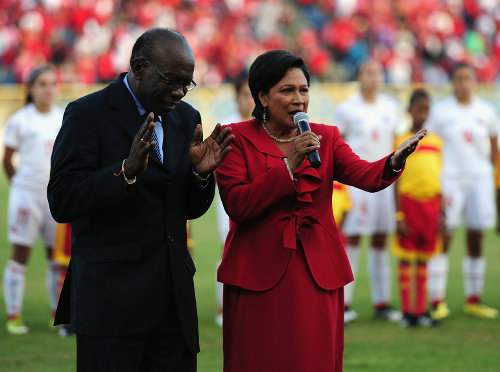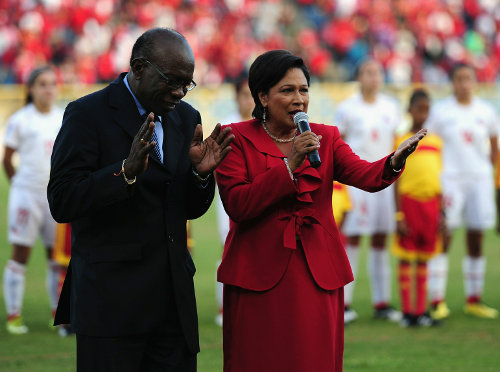 The recently deceased former prime minister Patrick Manning (condolences to his family) has been credited with so improving the energy sector that billions of dollars were generated for the country thereafter.
But if all that he has left as a legacy is a few high-rise buildings in the capital city and no hard evidence on which to bring Calder Hart to book, can we really with a clear conscience see success in that?
We must not let them get away with their corrupt ways. Let us resolve not to forever hold our peace. And let us resolve, when we do speak up, to put an end to the never-ending hypocrisy.
I know some will be critical of me for a lack of sensitivity and of compassion as far as the dead are concerned. Water off a duck's back. And if you don't believe me, here's the proof. When I die, spare me the crocodile tears and the hypocritical praise; just tell the truth about me, no matter how hurtful it may seem.
I promise I eh go get vex with allyuh!