Trinidad and Tobago Football Association (TTFA) president David John-Williams is contesting higher office and used local football money for a workshop with Caribbean Football Union (CFU) delegates, he might have ascended to office in a flawed election to begin with, vice-president Joanne Salazar wants to adjust the constitution to allow a four member cabal to operate without board approval, the two-tier National Super League (NSL) is under review, the TTFA financial report needs authorisation before being sent to FIFA, the National Under-17 Team is operating without a head coach after Ken Elie grew weary of his work conditions…
Despite all those live issues and more, the TTFA failed to reach a quorum on Saturday 15 July as its membership held an extraordinary general meeting from 9am at Naparima College in San Fernando.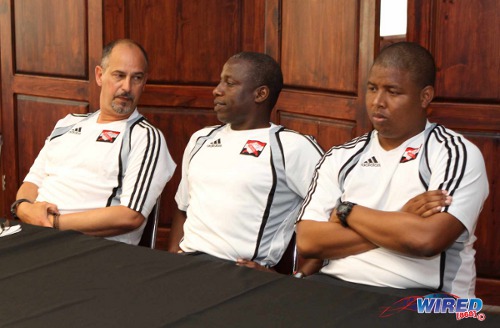 The TTFA membership must now hold a second meeting with 14 days and, this time, the football body will be allowed to make decisions—outside of a constitutional amendment or change to its board of directors—even if a quorum is not reached.
Unless, of course, someone rules that the meeting was illegitimate in the first place since members were not give 10 days notice as required, by the constitution. Several football bodies were informed of the extraordinary meeting just four days before the event and, should they raise an official objection, the TTFA will be forced to start all over again.
Perhaps unsurprisingly, the latest farce suggests that the problems in local football administration run much deeper than the man in charge.
Tellingly, the behaviour of John-Williams and his vice-presidents was not up for discussion anyway. Nobody from the 12 member TTFA board of directors—the 13th member, Wayne Cunningham from the Eastern Football Association (EFA), is, controversially, on observer status—saw it fit to raise a motion on any from an array of local football issues that were ventilated recently.
The postponement could actually aid John-Williams, who will contest the CFU presidential post on 23 July in Miami and might be relieved to avoid any embarrassing confrontations on his home soil.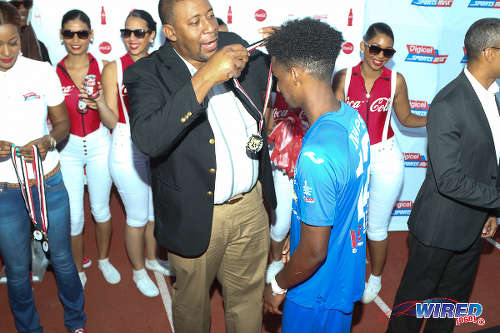 By the time the TTFA membership convenes again, he would hope to address his colleagues as the Caribbean football president. The incumbent CFU boss, Gordon Derrick, and challenger, Hillaren Frederick, might have something to say about that, though.
Despite not having a quorum, the members present went on to discuss a change in the football calendar from April to December, an additional competition that would include clubs from all levels of the local game and the fate of the NSL.
Since its inception, the NSL has been run—for all but one season—by All Sport Promotion company, which is headed by Anthony Harford. The Tobago Football Association (TFA) raised a motion that the competition be transformed into a tournament with its clubs returning to their respective zones. But that received short shrift by the members present and FC Santa Rosa founder Keith Look Loy in particular.
However, John-Williams did reveal that the TTFA would take control of the NSL competition and run it themselves in 2017. Somehow that decision was made in the absence of consensus from the board of directors.
Salazar allegedly told members present that, although there was no quorum and the board of directors had not met since May, decisions made during their "consultation" would stand. Whether or not firm decisions were made depended on who one spoke to though.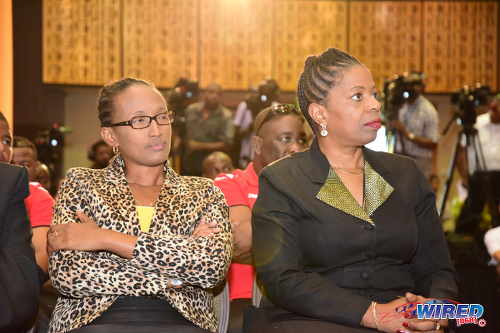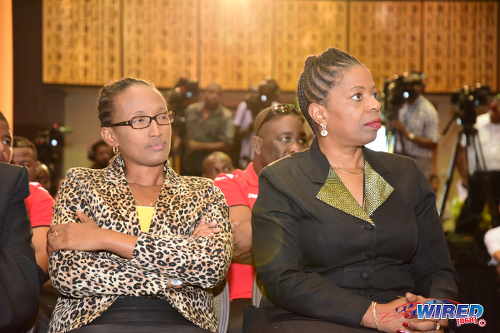 John-Williams, who gave his views to the TTFA Media after the meeting, was not the first Trinidad and Tobago leader to claim that his body was only guilty of not letting the public know the scale of awesome work it was doing.
"A lot of things have been happening behind the scenes at the TTFA and good things at that. I think now we have to improve our communication and let the stakeholders know all the positive things that have been happening at the TTFA."

https://www.youtube.com/watch?v=wFQOajbdPp4