Trinidad and Tobago's Men's Under-17 football team will start their Caribbean Football Union (CFU) campaign at home in September without the services of the man who trained then for the last 12 months.
Ken Elie, who served as national youth coach on several prior occasions and was assistant to Hannibal Najjar with the national squad, was relieved of his post as head coach after he said he took a firm stance against the non-payment of salaries by the Trinidad and Tobago Football Association (TTFA).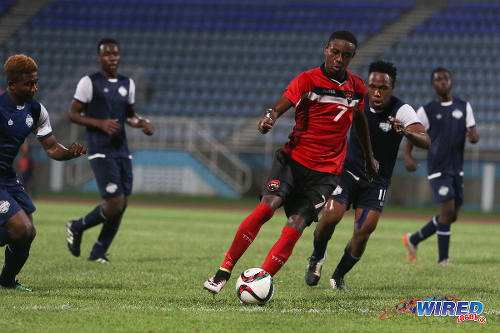 Elie told Wired868 that since taking up the post on 1 June 2015 he has never seen a paycheck while working with the Under-17 teams. On 6 April 2016, the National Under-17 Team staff met current TTFA president David John-Williams and members of technical committee and raised the issue of remuneration.
But, with no change to their situation, Elie informed his fellow technical staff members on 19 June that he would write TTFA technical director Muhammad Isa for feedback on earlier queries about stipends and salaries of the coaching staff.
"So I told the technical staff that I would return to training when I got a response from the technical committee or technical director as to what is my position," he said.

It took roughly a month before Elie heard from a TTFA official. Last Thursday, he said technical committee's deputy chairman, Dr Alvin Henderson, phoned to find out why he had "abandoned" the team. The coach reiterated what he'd said to his staff: that he was waiting for word about his position.
The next day, on Friday 15 July, Elie said the Under-17 Team's manager, Alexandrine Elliot-Procope, contacted him to say he would no longer be in charge of the team, and a replacement would soon take over.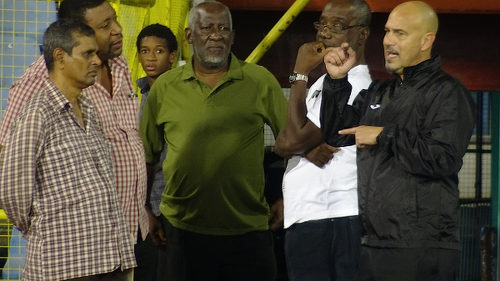 Wired868's attempts to reach Elliot-Procope for comment proved futile.
However, Isa said Elie had walked off the job and stressed that financial issues did not fall under his purview as technical director.
"The technical committee doesn't handle finances," Isa said. "The administration and the football association handle finances."
At present, the Under-17 team is under the guidance of Elie's former technical staff. Isa claimed that the national youth team's technical staff offered their services to the TTFA voluntarily, although Elie, who was hired under the Raymond Tim Kee-led administration, rubbished that suggestion and insisted that he had documented evidence of his appointment.
Elie promised to share those documents with Wired868 at the appropriate time.
"I decided to ask them for a letter stating that this will be the amount that I will be working for and this will be the amount paid when the situation has improved… because I know they had money issues at the time," Elie said.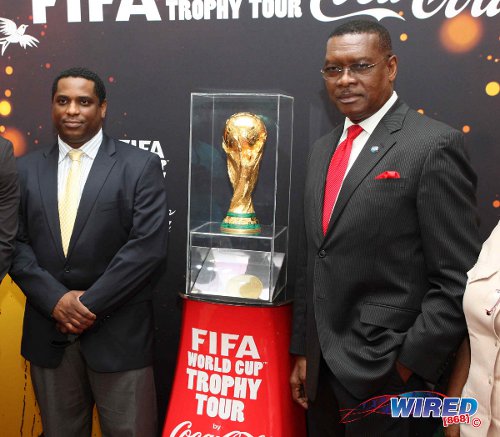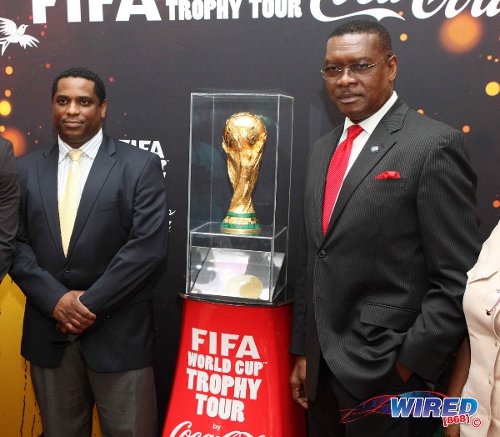 However, remuneration negotiations between Elie and then TTFA General Secretary Sheldon Phillips were still ongoing when the latter was fired in October last year, one month before the TTFA's presidential election.
"Under the Tim Kee administration, the process of coming to an agreement was in progress when the elections came along."
On 29 November 2015, John-Williams ascended to the TTFA throne on the back of a manifesto entitled "Imperatives for Change." Unfortunately for Elie, there was no change in his fortunes where his salary was concerned, although he and his technical staff did feel hopeful after they met John-Williams on 6 April.
"Of course, no agreements were made but salaries were discussed," Elie said. "In fact, that was the key of the meeting. And all that was said there was that he will get back to us."
The TTFA did indeed get back to Elie on Thursday 14 July, but it was to enquire about his absence from training since June 19. Elie was starting to observe a trend: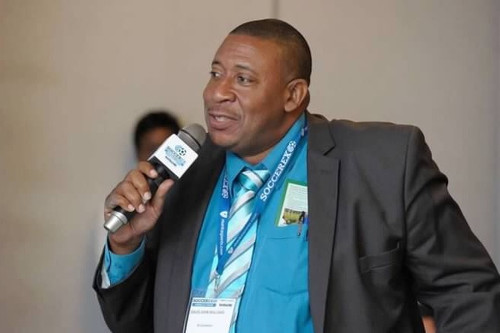 So if I didn't ask the manager to find about what they're doing with our funds… all now training still going on with no intention to pay. If there was intention to pay, somebody would have come forward and said, "Listen Mr Elie, the situation with the money is the still the same. Will you be willing to stay on until we can pay you by x, y or z time?" And I would have simply asked them to put that in writing but the intention was never to pay.
Wired868 reached out to TTFA General Secretary Azaad Khan for some clarity regarding Elie's payment grouse but he preferred not to comment on the issue.
Despite being disappointed by his supposed dismissal from the Under-17 post, Elie commended the strong camaraderie within the team and praised the parents for their unwavering support of the players.
"So I feel very disappointed and very hurt for those players because we would have reached a level of commitment and love for each other. And more than anything else, a level of trust would have been established between the coaches and the players," Elie said.
The Trinidad and Tobago team received a bye straight into the final of round of CFU qualifying which begins on September 16. Five CFU teams will then advance to the CONCACAF Men's Under-17 Championship in a bid to qualify for the FIFA Under-17 World Cup in India next year.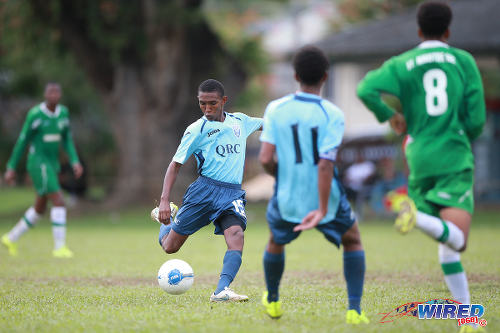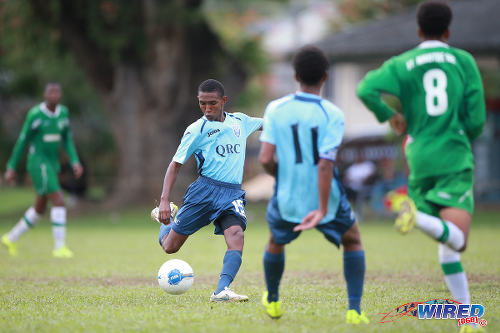 It remains to be seen who will take up the vacant Under-17 post but Isa confirmed that the position has been put up for tender by the TTFA.
"We are hoping to have that by the end of the month. The TTFA will be advertising the post and everybody who's interested will have to apply," Isa said.