Columnist Earl Best says Trinidad and Tobago Olympic Committee (TTOC) boss Brian Lewis made a 'white-collar' decision in selecting Marisa Dick for the Rio 2016 Olympic Games:
Dear Brian,
I don't know what your experience has been but I know from my own experience that there are times when you have to cut off your nose so as NOT to spoil your face. In my considered view, for the Trinidad and Tobago Olympic Committee, ergo, for Trinidad and Tobago sport, the morning of 2 May 2016 was such a time.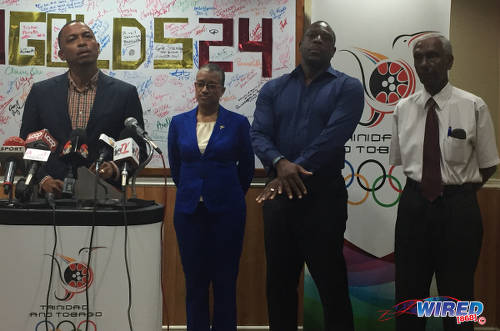 But you, Brian, and the members of your TTOC management committee did not get that memo!
As a result, you have contrived to send completely the wrong message directly to two young gymnasts and, more importantly, indirectly to dozens—maybe scores, of others—hoping to follow in their footsteps. Rest assured that you have won the respect and admiration of all right-thinking people in T&T; Facebook is resoundingly on your side. Congratulations!
However, let me alert you, Brian, to a comment posted by one Charles Wax on one of the many Wired868 stories on this saga involving the two young ladies and the TTGF and the FIG, the national and international associations respectively which govern their sport.
Wax asks rhetorically whether "making history is more important than principle and integrity" and opines that "the president of the TTOC (…) had the perfect opportunity to rise above this debacle and come out on the right side of the story."
"(He) should have taken the high road on this," Wax continues, "chastising the TTGF for breach of their procedures , (…) and due to principle (…)  should have opted not to send any gymnist (sic) (to Rio) until they have gotten their affairs in order."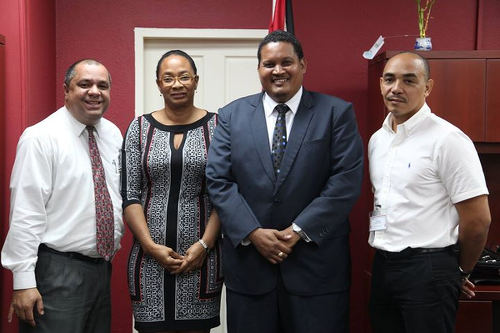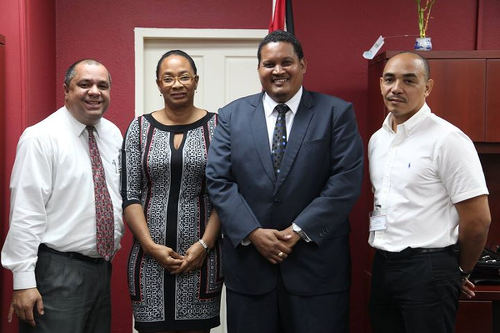 Frankly Brian, like Wax, I don't give a FIG for the TTGF's commitment to principle or for TTOC's declared position and I certainly don't think your TTOC came out on the side of right. For me, the Olympic ideals require that the TTOC come down unequivocally on the side of what is fair and let the chips fall where they may.
You must have been aware that much of the public comment on this issue has been coloured by the conviction that what mattered in this whole issue was not so much what is fair and what is not but who is fair and who is not.
That is probably why, in the preamble to your announcement of your decision on Monday, some form of the word "fair" occurs no fewer than nine times, either as adjective (5), as noun (3) or as adverb (1). And your surprising announcement having been made, you added a tenth, referring to "the International Olympic Committee's code of ethics" and the duty it imposes on all "to be fair."
However, in spite of the lip service you and the TTOC paid to fairness in your statement, in the end it was not "fair," I submit, but "fear" that had the last word.
Perhaps, in order to put the TTOC decision into perspective, we should properly go back to the beginning of this sorry tale.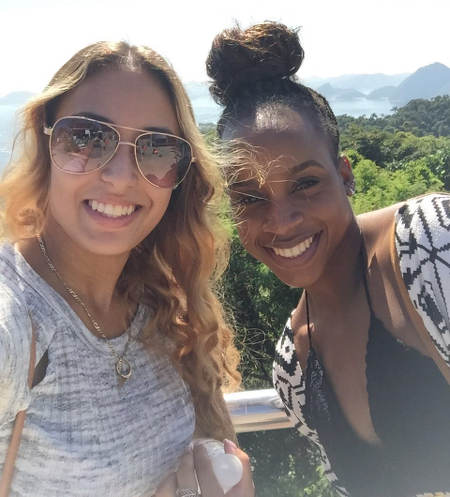 Born in Trinidad in December of 1995, Thema Williams did not see Hasely Crawford win 100m gold in Montreal in 1976 or Gally Cummings' Strike Squad lose 1-0 to the USA on Paul Caligiuri's 31st minute goal at the National Stadium in Mucurapo in 1989. Or Brian Charles Lara break Gary Sobers' world record with his 375 in Antigua in 1994 either.
Had she done so, she might have opted to become a sprinter, a footballer or a cricketer.
She did see Dennis Lawrence's headed goal in Bahrain that almost wiped away the stain of November 1989 because it took T&T to the 2006 World Cup in Germany. And when Lara damblayed his amazing feat to reclaim his record in April of 2004, she was old enough to be a part of the celebration and be influenced in her choice of career.
But by then it was too late. Williams was approaching nine and had already selected her career path. She was going, she told herself, to do whatever it took to become a high-level gymnast and see the Red, White and Black one day represented in that sport at the Olympics.
And she did, Brian, consistently, unrelentingly, until April 2016 when the TTGF rewarded her for her years of hard work, dedication and sacrifice by sticking a long knife in her back…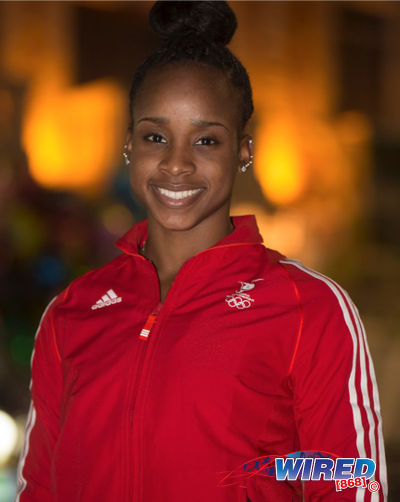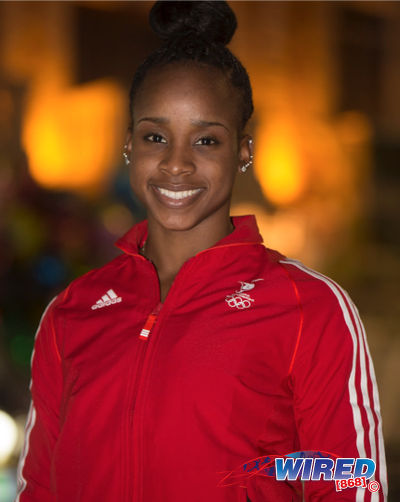 Meanwhile, in May of 1997, somewhere up in Canada—British Columbia to be precise—Hannifer Dick, a Trinidadian emigrée who had reportedly nurtured a desire to be a world-beating gymnast, gave birth to Marisa Roseanne Dick. The Toronto Raptors would emerge later as a force but Wayne Gretzky was already at the height of his considerable powers.
Still, perhaps unsurprisingly, little Marisa's gymnastic exploits began before she was three, Hannifer having enrolled her daughter in the Parent and Tots programme at St Albert Gymnastics Club in St Albert, Canada so that she could make her elusive dream come true.
But lest ignorance leads to misrepresentation of the facts, Brian, here is what Ms Dick's (presumably approved) biography in the National Sporting Archives says:
Dick has worked her way through the Canadian Artistic Gymnastics programme and is currently competing at the National Open Senior Level.
(…) Dick's goal has always been to make it to the Olympics. (…) It is Dick's belief that competing for Trinidad and Tobago will help her achieve her goals as well as assisting the country to develop and promote its gymnastics programme.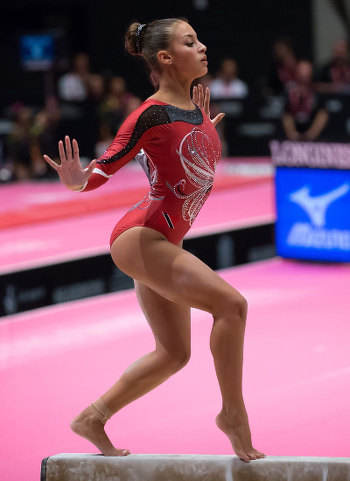 Although the entry is silent on her reaction to Hasely, Gally, Lara and Lawrence, it is a safe bet that she knows Keshorn Walcott, whose London Javelin gold medal was won in August 2012. That was mere months after she had tried out—unsuccessfully!–for the Canadian gymnastics team and, the Archives entry confirms, "in May 2012, competed at the Trinidad and Tobago National Championships in Port-of-Spain."
At the Commonwealth Invitational Scotland in April 2014, Dick eventually won the country's first ever international gymnastics medals with a silver on the beam and a bronze in the vault. She was on course for if not a medal in Rio, at least a not-to-be-sneezed-at appearance…
Meanwhile back in T&T, the older, unheralded Williams had continued, unnoticed, to work her butt off in Tots and Tumblers, chasing her dream of an Olympics appearance. Rio beckoned.
Proving good enough to be offered a full scholarship to Michigan State University, Williams turned it down in favour of the expert attention she could get by joining US National Coach John Geddert's Twistars Gymnastics Club in Michigan.
There being just one place offered to T&T for Rio 2016, things had one day to come to a head. They did when Rio qualifying began.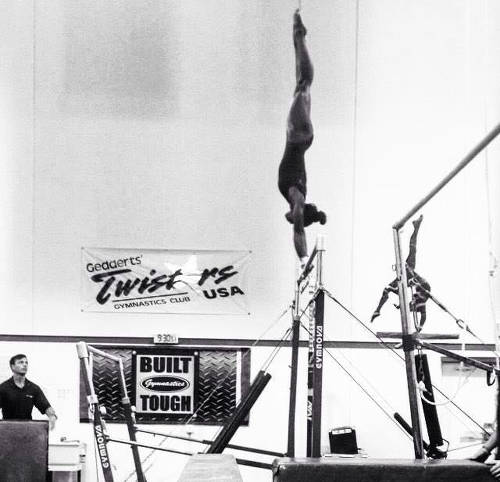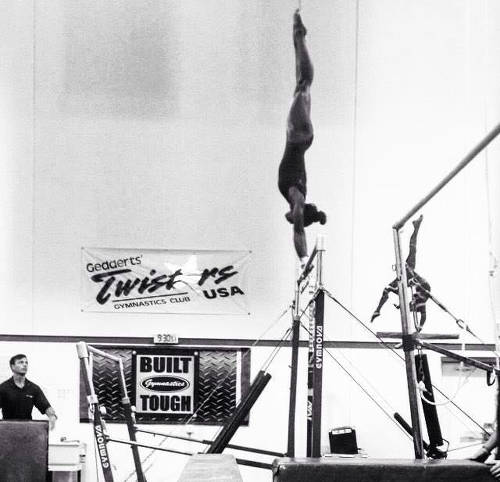 So the TTGF's executive committee, comprising current president David Marquez, his predecessor Ricardo Lue Shue—listed on the website of the international federation, mind you, as Dick's assistant coach—secretary Elicia Peters-Charles and assistant treasurer Donna Lue Shue, put their heads together and decided to send both ladies to the Rio qualifier in Glasgow and said: "May the better woman win!"
They summoned the two gymnasts along with their parents and told them that whoever placed higher in Glasgow would represent the country at the 2016 Olympics in Rio. All parties signed on the dotted line.
And then, Brian, boom! Williams had the audacity to finish in 59th place, full 18 above Dick and torpedo the carefully laid plans.
Can you imagine what would have happened if the Shue, oops, shoe had been on the Williams foot or if she had been born in Canada and Dick born here? Or if Williams had declared that she was Trini on the floor but American at heart?
In all likelihood, Brian, that would have been the end of the story.
What happened, however, was that gymnastics gave way to skiing, the zigzagging of the slalom and the rapid downhill descent. In Dick's words, it became "cutthroat time," which she found "exciting."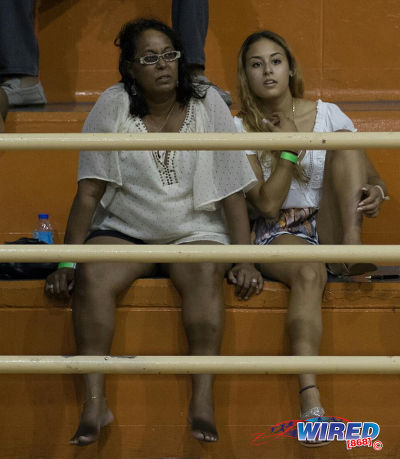 But although the long knives were in the hands of the TTGF, the senior Dick complained, nobody was using them to cut the upstart Williams out of the picture.
Finally sent–reluctantly?–to Rio to realise her dream and cement her Olympics place in the April test event, in the warm-ups, Williams raised suspicions that she was not 100%. Having had the foresight to tell Dick to stand by just in case, the TTGF withdrew her almost literally at the eleventh hour and replaced her with the ready-and-raring-to-go Dick.
It is, I submit, of interest that the athlete's contract stipulated that any withdrawal for medical reasons had to be preceded by consultation with a doctor; however, that little detail certainly did not seem to detain the TTGF crew.
No more apparently, Brian, than it genuinely interested you and your TTOC committee. Once the FIG said, you explained, that Williams had been properly replaced by Dick and had earned "a nominative place" in Rio, you had no choice.
Lappe, Brian, does make he own track while gouti does wait fuh yuh to make track fuh he. As Wax noted, you did have a choice. But you would have had to have the cojones to take a principled stand against what you suspected was wrong instead of for what you were told was right, to choose tomorrow ahead of today.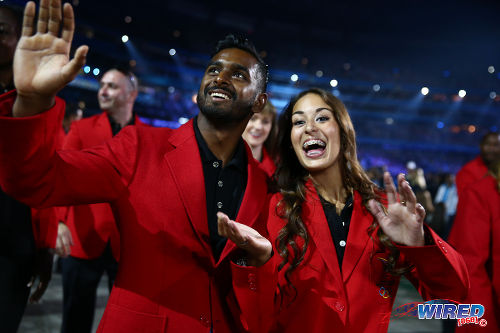 Didn't Prime Minister ANR Robinson decide to defy Abu Bakr's gunmen and order the army to "attack with full force?"
Didn't mutineers Raffique Shah and Rex Lassalle defy Karl Hudson-Phillips and the whole establishment by entering a plea of "condonation" when their guilt was as clear as day?
But you didn't fancy the macho option; goutis never do. You chose flight rather than fight, emulating Justice Clebert Brooks, who opted not to invent jurisprudence and declare Abu Bakr's amnesty valid.
Scotland Yard ensured that the large group of men who robbed the train that left Glasgow in 1963 earned eternal notoriety for their crimes. Keith Scotland will probably not have quite the same luck with the small group that rewarded with a stab in the back the 12 years of training that took Thema to Glasgow in 2015 but not beyond.
But because the upholder is worse than the thief, because your pusillanimity helped whitewash their deliberate plotting and scheming, you, Brian, will earn an eternally ignominious place…
… in T&T sport's black books.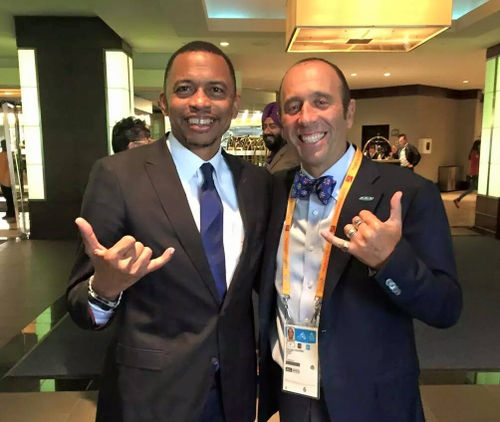 Yours in sport,
Earl Best.
Editor's Note: The TTOC games management committee, which was responsible for the decision to send Marisa Dick to the Rio 2016 Olympic Games, comprises Annette Knott, Ian Hypolite, Diane Henderson and Dr Terrence Ali. They were advised legally by Elton Prescott SC and Dave Williams, attorney at law.
Click HERE to read the TTOC's explanation for its choice of Marisa Dick.