An Edmonton Journal article has suggested that Trinidad and Tobago gymnast Marisa Dick began her trip to Rio de Janeiro to compete in the 2016 Olympic Test event on Sunday April 17, before Trinidad and Tobago Gymnastics Federation (TTGF) president David Marquez officially selected her to replace Thema Williams.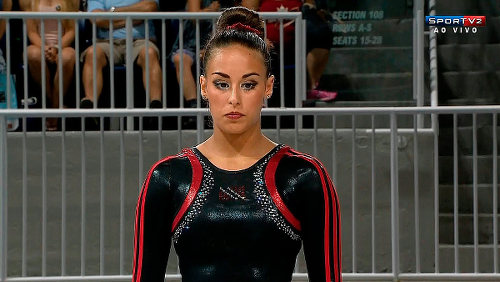 Marquez informed Williams' coach, John Geddert, at 12.27 am (1.27 am) on Saturday April 16 that the TTGF had decided to replace Williams with her alternate, Dick, on the grounds of a presumed injury.
It was 10.27 pm in Edmonton at the time and Dick, according to the Edmonton Journal, was more than a quarter way through a five hour drive from Alberta to Edmonton to catch a flight from Canada that will take her, via a connection in Houston, to Rio.
"(Dick) was en route to Brazil, making a journey of some 11,000 kilometres," stated the Edmonton Journal. "She caught a ride from Fort McMurray to Edmonton at 9 pm Friday night, jumped on a 7 am Saturday flight to Houston, then on to Rio…"
Almost certainly, the timeline will be raised by the Trinidad and Tobago Olympic Committee's (TTOC) Games Management Committee and Williams' attorney, Keith Scotland, as the TTGF is expected to be asked to explain its behaviour over the last weekend.

On Saturday afternoon, a gymnastics source, who spoke on condition of anonymity, claimed that the TTGF's decision to replace Williams was made solely to protect her from injury.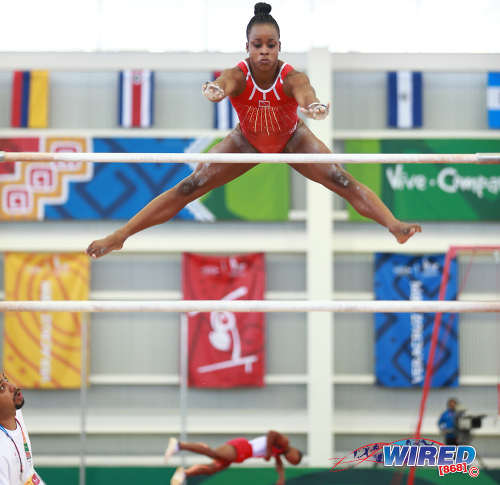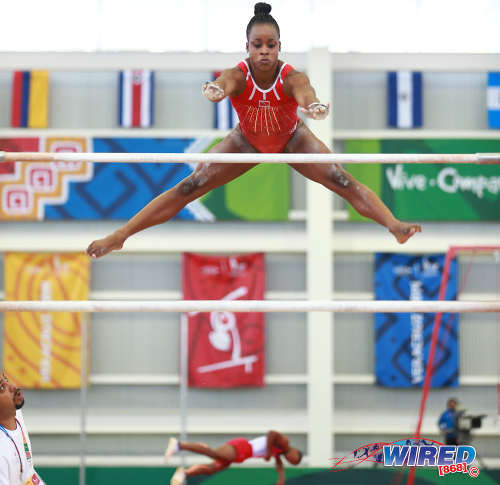 The source claimed the TTGF did not know at the time that Dick would be available to replace her.
"The decision that the TTGF made was to take Thema out of the competition to safeguard her from injury," the source told Wired868. "It was not a decision to replace her with Marisa because they didn't know if Marisa was available."
Marquez suggested too, in his email to Geddert, that "arrangements are being made to have the alternate Marisa Dick compete."
However, according to the Edmonton Journal, Dick was at least an hour and a half into her journey by then.
The TTGF might have breached its own contract with Williams too, which stated that she could only be removed by the head of delegation after consultation with her coach and relevant medical personnel.
In this case, the head of delegation, Nicole Fuentes—who is also a therapist—wrote the TTGF to say it had overreacted while Geddert said that and much more.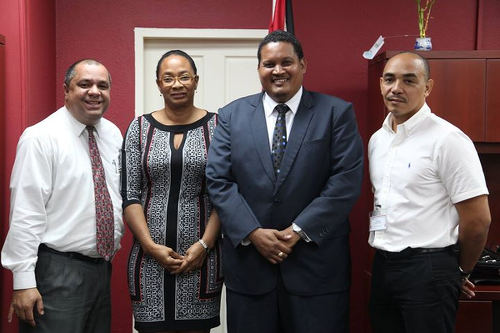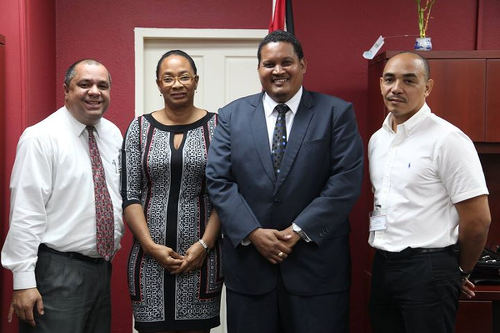 And, in his email, Marquez admitted that he had not seen a medical report but simply asked the coach to provide one at a later time.
Marquez claimed, in his email, to have tried to reach Geddert by telephone.
But Williams' American coach said he received only one missed call, which was at 11.20 pm (12.20 am Rio time) and no voice mail from the TTGF. That was at 9.20 pm in Edmonton and Dick's dash to Rio has already started.
The TTOC will have the final say on which athletes represent their country at the 2016 Olympics. But, since FIG rules dictate only athletes qualified from the Test event can be considered, it is a choice between Dick or nobody at all.
The TTOC's Games Management Committee, which is comprised of Annette Knott, Ian Hypolite, Diane Henderson and Dr Terry Ali, will make the call.
"When the games management committee meets, there will be a particular checklist they will go through," Lewis told Wired868. "They will check things like athlete eligibility, age requirements, the qualification standard established by FIG… The process under which an alternate could change…"
There might be legal ramifications either way.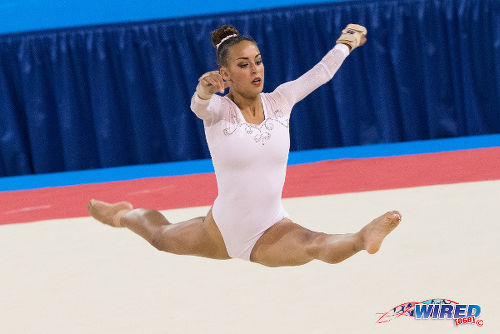 (Timeline)
(On April 15 at 5.24 pm Edmonton time/ 7.24 pm TT time/ 8.24 pm Rio time)
Geddert emails his daily report to ex-TTGF general secretary Frances Dow, who is supposed to forward the message to the TTGF board:
"(…) Podium was a disaster with 6 falls on 3 events. She has been dealing with a sore ankle to the point that I asked her to withdraw last week. She assured me she can do this.
"We have been limiting all pounding and landings yet today she showed little signs of being able to perform well. We will rest tomorrow and rely on heart…"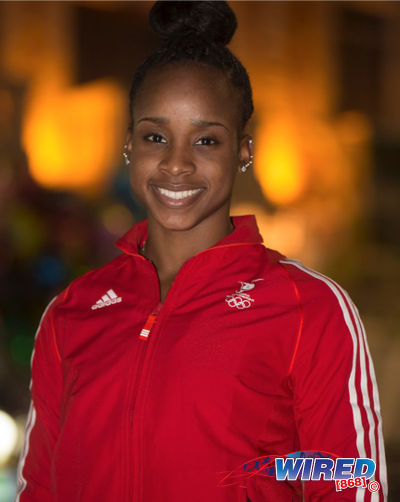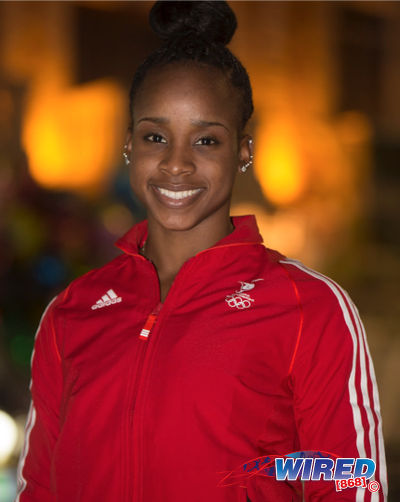 (On April 15 at 7.24 pm Edmonton time/ 9.18 pm TT time/ 10.18 pm Rio time)
Dow confirms receipt of email and urges Geddert to continue his good work:
"(…) I will fwd to TTGF. I think it's crucial to keep her focused, hyped and confident; despite the niggling soreness to get the job done.
"I hear you—heart all the way from here on in, I have no doubt in my mind that she can do this. Gotta dig deeper perhaps, but you have done your job, so now it's her turn… Thank you for all you do."
(On April 15 at 9 pm Edmonton time/ 11 pm TT time/ 12 am Rio time [on April 16])
The Edmonton Journal says Dick leaves for Edmonton where she will catch a flight to Houston and then to Rio. The ticket is supposedly purchased by a "good samaritan."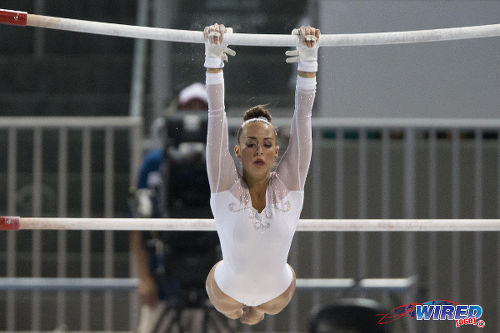 (On April 15 at 9.20 pm Edmonton time/ 11.20 pm/ 12.20 am Rio time [on April 16])
John Geddert's cell phone rings once. It is a call from Trinidad but he says he was asleep. There was, apparently, no voice mail message.
(On April 15 at 10.27 pm Edmonton time/ [on April 16] 12.27 am TT time/ 1.27 am Rio time)
David Marquez emails John Geddert:
"Thema will not perform well at this competition due to her injury… As a result, the Federation has unanimously decided to pull Thema from the test event. Arrangements are being made to have the alternate Marisa Dick compete.
"We do suggest that Thema be taken to the meet physician to report on the extent of her injury. We would appreciate a copy of that report."