Nearly a year after receiving their gold medals at a reallocation ceremony in Lausanne, Switzerland, Trinidad and Tobago's 4x100M relay team from 2008 claim that the Government of the Republic of Trinidad and Tobago (GoRTT) is yet to reward them for their upgrade from silver to gold for the Beijing Olympic Games.
T&T's 2008 4x100M team of Aaron Armstrong, Keston Bledman, Marc Burns, Emmanuel Callender and Richard "Torpedo" Thompson held a virtual conference yesterday, with the quintet—led by Thompson—asserting that they felt disrespected and underappreciated since being upgraded to Beijing gold last year.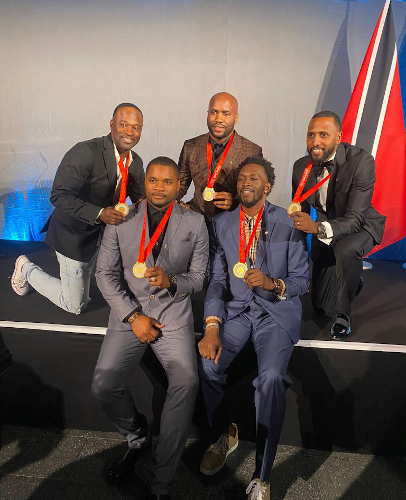 After sprint legend Usain Bolt and his fearsome Jamaican team were stripped of relay gold, following the positive dope test of Nesta Carter, the relay boys in Red, White and Black were painted golden to join the only two Olympic Gold Medalists in this country's history: Hasely Crawford and Keshorn Walcott.
Fifteen years on from conquering Beijing and one year after receiving their gold medals at the Olympic Museum in Switzerland, T&T's 2008 quintet—who were also retroactively upgraded to silver for their 4x100M run at the London 2012 Olympics—are calling for their perceived just rewards and respect.
"It's been weeks, it's been months and it has now been a year since we have gotten the gold medal," said Thompson, in reference to the reallocation ceremony on 5 July 2022. "And quite frankly, how we're being treated is like we have never gotten anything. It feels as though we haven't gotten a gold medal.
"How do you win a gold medal for your country—there are three in the country's history—and it's just swept under the rug?
"It is hurtful. None of us are here on a smear campaign. We're not trying to make [Prime Minister] Dr Keith Rowley look bad. We're not here to make the Minister of Sport [and Community Development] Shamfa Cudjoe look bad. We're not here to make the PNM look bad. This is not a political campaign of any sort.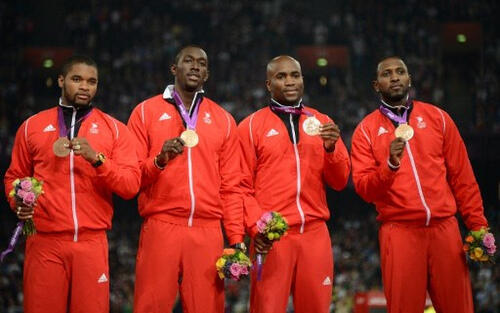 "We're simply here seeking answers. We're genuinely perplexed as to how five members of a team can win a gold medal for this country […] and we're being treated like we're nothing."
After receiving their gold medals in Switzerland, the team asserts that the authorities did not formally congratulate them, while they didn't receive a 'welcome home' gesture either.
"There was the award ceremony for Republic Day [last year] and we weren't even invited," Thompson said. "We weren't even invited and we were seeing people left, right and centre being given awards and rewards. We saw all kinds of things happening around us and were virtually left unnoticed."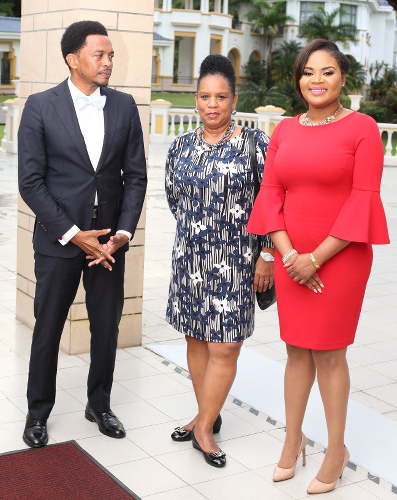 During the passing of the Anti-Doping in Sport (Amendment) Bill in the Senate yesterday, Minister Cudjoe attested that the members of T&T's Beijing 4x100M team were each rewarded TT$500,000 for their then-silver medal capture, as well as TT$250,000 in Unit Trust shares.
The Minister of Sport and Community Development also stated that the current reward for a gold medal at the Olympic Games is in fact less than the sum the relay team received for silver in 2008.
"We sent their request to the Sport Division and what they reported back to us is what was given for a gold medal since 2017 is TT$500,000," Cudjoe told Wired868. "So, what they received for the silver medal in better financial times is better than they would have received now. We explained that to them…"
Under the Ministry's current National Incentives and Rewards Framework, individual gold medalists at the Olympic and Paralympic Games are set to receive TT$ 1M, while members of a relay team will be awarded TT$500,000 each.
Thompson is of the firm opinion that the current policy isn't applicable to the achievements of the 2008 relay team though.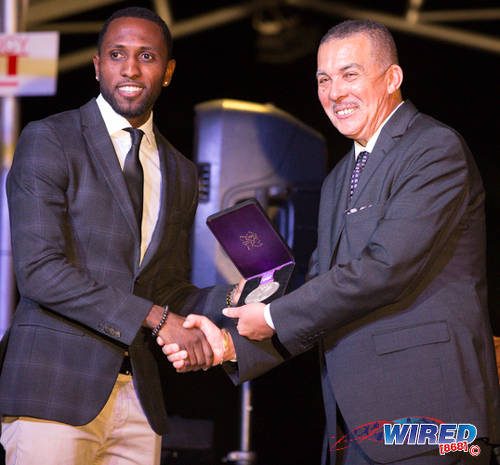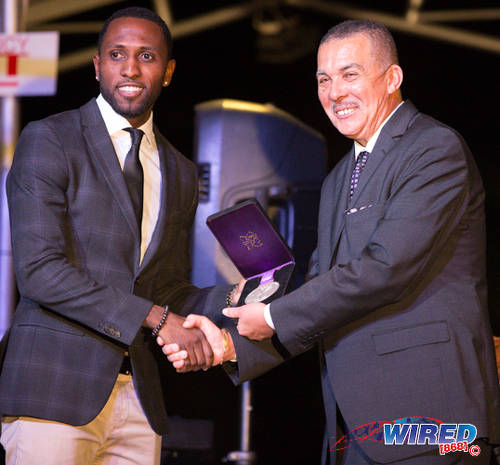 "That new policy was constructed and implemented in 2018, which simply just doesn't apply to something that happened in 2008—this is something that happened in 2008, which would have been prior to any policy being implemented," Thompson maintained.
"That was discussed and the response to that was 'yeah, it would have to be done under special rewards'. We were made to believe that they would have presented this special rewards case to cabinet and we would've, in Mr [Ephraim] Serrette's words, gotten through.
"We are not pressuring anybody but it has been an entire year since those conversations were had and we were made to believe that something would have been done. Here we are one year later and we are still waiting.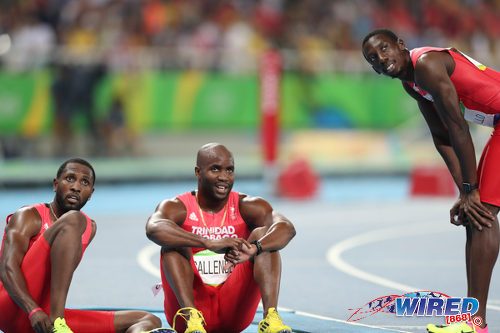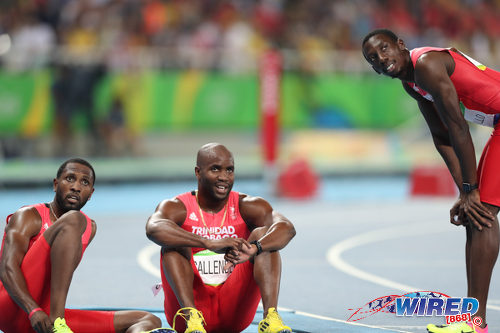 "Communication is something we truly have an issue with. Not necessarily that we haven't gotten anything as yet. We don't want to come across as entitled and forceful, but we are here to seek some sort of clarity on the matter."
Last July, the quintet was rewarded with the collective sum of US$40,000 by the Trinidad and Tobago Olympic Committee (TTOC) under its medal bonus incentive initiative. TTOC's medal bonus incentive was implemented by former TTOC president Brian Lewis in 2015, with Thompson and company being retroactively rewarded after their gold medal upgrade.
"The TTOC has always had a good relationship with the athletes in tough times and bad times," Lewis told Wired868. "In accordance with the TTOC medals bonus, when [the relay team] was upgraded we would have given them a medal bonus based on what we had in place."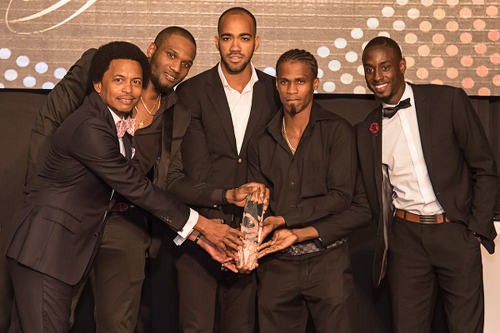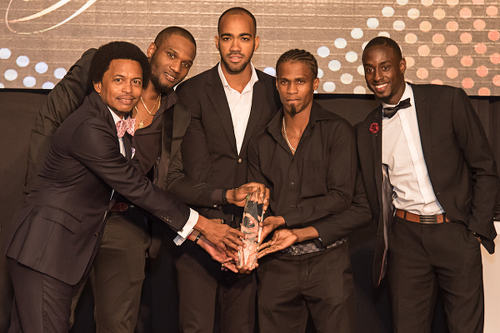 The matter of the TTOC medal bonus did not surface during the virtual conference, but the relay quintet lamented that they have reached out to the government via different communication channels to little or no avail.
Thompson and Callender met with Cudjoe and former NAAA president Ephraim Serrette, while Thompson said his parents delivered a proposal to the Ministry of Sport and Community Development in July or August of 2022 before he followed up himself with a digital copy.
Thompson hinted that the relay team felt confident after the initial rapport with Serrette, then Cudjoe's advisor, who confirmed in local parlance that T&T's newest Olympic Gold Medalists would "get through".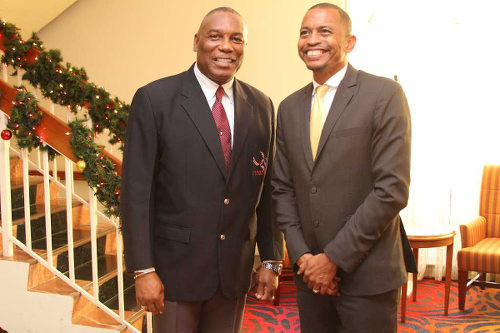 "[Serrette] said with confidence allyuh will get through," said Thompson. "The five of us held a meeting together and Emmanuel and I mentioned what the discussions surrounded and so on and everyone was optimistic.
"Someone looks at you and tells you they're proud of you and you have represented the country well. Obviously, your hopes are going to be high.
"We followed up and sent emails to Minister Cudjoe and realized that the communication subsequent to that promise was almost futile."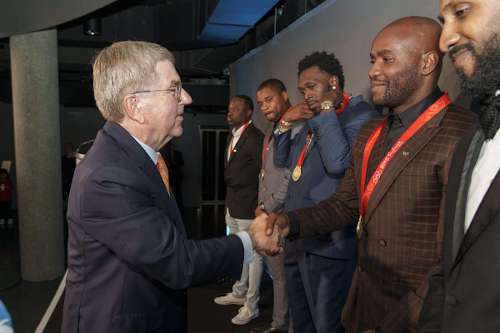 Wired868 reached out to Serrette who declined comment, while NAAA president George Commissiong also opted against commenting as he was not privy to the claims being made by the relay quintet in their virtual conference at the time.
"We went through all of the diplomatic channels—we tried to meet with the Prime Minister and we communicated with the Minister of Sport," said Thompson. "We communicated with her advisor and as I mentioned, there was this period of nothingness."
Cudjoe gave Wired868 some insight into the proposal put forward by Thompson and the relay team.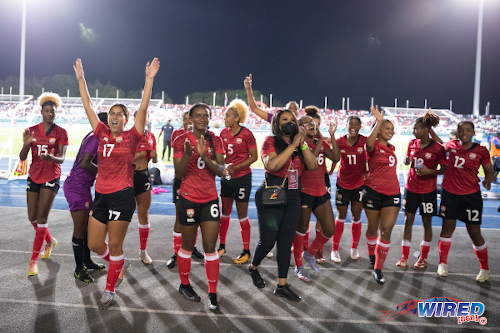 "They threw out ideas for ways through which they could be used for sports development and I told them to just not to tell me this but send it in a proposal and they did," Cudjoe told Wired868, as she explained that her Ministry plans to launch a Sports in School program this September 2023 which will include track stars such as Machel Cedenio, Jereem Richards and other high-profile sports personalities.
"[The relay team's] proposal is [for] each person to be given an ambassadorial title. And they want to each be paid US$5,000 per month for the rest of their lives. They said Hasely Crawford got that, but athletes like Hasely Crawford and Brian Lara got that for a time.
"[…] Hasely Crawford has not received that since about 2015… I believe the last ambassadorial payment was made in about 2017."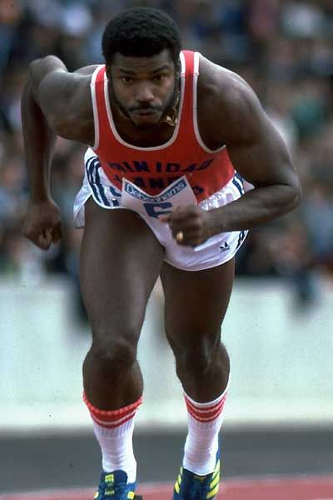 An excerpt from the proposal submitted by the Beijing 2008 golden team reads as follows:
"[…] Given the sustainability of Hasely Crawford's brand in his ambassadorial role almost 50 years after his Olympic Gold medal, there is tangible evidence of the impact we can have for decades. The continuation of this compensation is dependent on the ambassador's fulfillment of his obligations…"
The proposal stated that each relay member would make at least 10 appearances per year, with school visits, community visits and developmental clinics all included. The quintet also offered one-on-one mentorship access to specific NAAA athletes and their families, while they tasked themselves with securing a minimum of two scholarships per year to an internationally accredited university as a collective.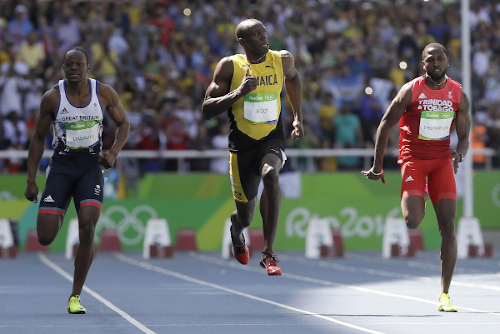 "The alarming thing is that we have done everything right and everything according to protocol," Burns said during yesterday's virtual conference. "We did everything with pride and honor. And with the state of affairs in Trinidad and Tobago, what type of message are you trying to send to the youths when you do everything right but this is the result?"
Instead of looking up the islands to Jamaica for its track and field blueprint, Thompson, who finished an impressive second to Bolt in his electric 9.69 seconds World Record 100M dash in 2008, says that the expertise of he and his relay comrades should be tapped into.
With T&T's 4x100M 2022 Commonwealth Games silver medalists Kion Benjamin, Jerod Elcock and Eric Harrison Jr coming through the ranks, Thompson says now is the time for T&T to initiate their own succession planning drive.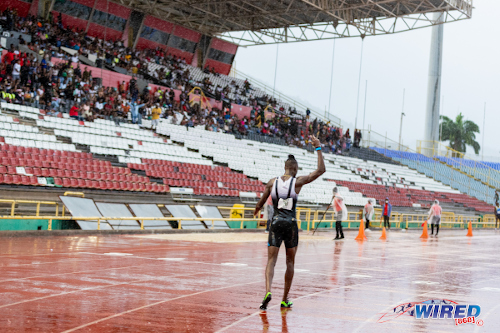 "It's important for us to get certain programs in place and involve us because we've all performed at a high level for a very long time," he said. "I don't have a problem with [the authorities] going to Jamaica to get the blueprint and study what's being done there, that's fine.
"But I will say too that when you go to these places, you have to remember that's your competition and they're not going to give you all their secrets.
"[…] We will give you everything Trinidad and Tobago needs because we love Trinidad and Tobago and we want us to be at the top of every podium at every level and I will give you every little secret I know. I don't have to hold back anything because I love our country and we love our country."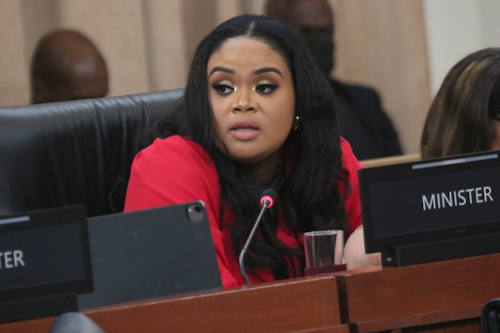 While Cudjoe noted that some aspects of the Beijing 2008 relay quintet's proposal were "solid", she suggested the cost may be too steep.
"We are going to use sports stars and icons to go into schools with us as part of our Sports in School programme," she said. "But to say we are going to be giving our athletes US$5,000 a month for making 10 appearances a year […] and they are proposing that since they are based abroad, every time they travel home we have to make flights and hotel arrangements.
"If we do this for these [five], what happens for Nicholas Paul, Michelle Lee-Ahye, etc? We have to be honest with the population about what is taking place. It is unfortunate that when they spoke yesterday they didn't mention that we paid them. These are the facts.
"Let us give the facts so people can make their own judgment."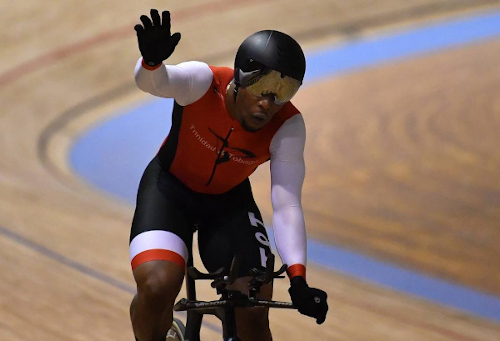 Cudjoe also pointed to the importance of having corporate T&T on board to carry some of the financial burden in ventures like these.
"In other Caribbean countries, most of the ambassadorial work like this is done through corporate Jamaica or corporate whichever island," Minister Cudjoe told Wired868. "We need to have a healthy conversation here about getting corporate Trinidad on board. I don't know that taxpayers can pick up the bill for projects like this indefinitely."
Thompson still hopes the door is not closed for further negotiations with the government on the matter.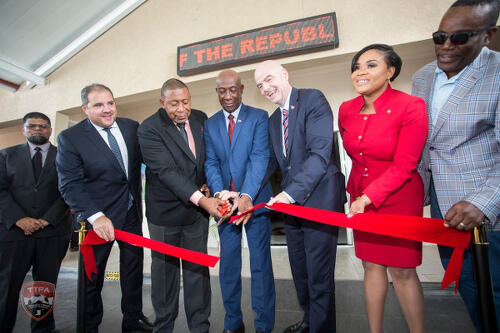 "If it's a possibility for us to meet with Dr Rowley that would be perfect because we're genuinely confused as to why we are being treated this badly," Thompson said. "It's extremely hurtful, painful and we feel disrespected after all we've done to represent this country honorably over a decade.
"Our feuding with the TTOC or the government is not good for us, the TTOC or the government and it only hurts the young athletes of Trinidad and Tobago. We want the best for them and we want the best for T&T.
"Let's have some productive conversations moving forward and see how best we could get this going."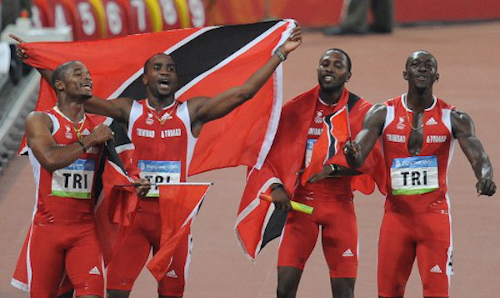 Accolades of T&T's sprint team of Aaron Armstrong, Keston Bledman, Marc Burns, Emmanuel Callender and Richard Thompson:
2007 NACAC Championships: 39.92 bronze
2008 Summer Olympics: 38.06 gold
2009 World Championships: 37.62 silver
2009 Central American and Caribbean Championships: 38.73 gold
2011 Central American and Caribbean Championships: 38.89 silver
2012 Summer Olympics: 38.12 silver
2014 Commonwealth Games: 38.10 bronze
2014 World Relays: 38.04 silver
2015 Pan Am Games: bronze
2016 Summer Olympics: finalists