Six-year-old Jodal Ramnath, who was gunned down on New Year's Day in the Beetham Gardens, was possibly a young thug-in-training and a future scourge of Trinidad and Tobago's society.
Or maybe Jodal would have grown up to be the next Calypso Monarch champion and serenade a sitting Prime Minister like Sugar Aloes. Or a beloved professional wrestler and actor like Mr T.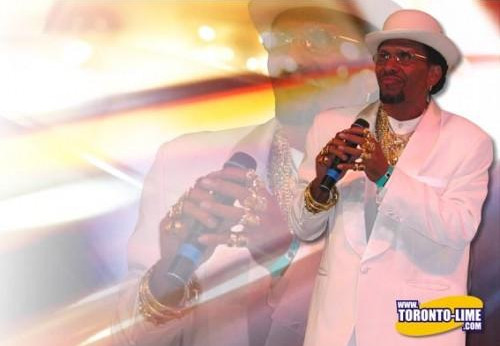 Or modelled himself after Bertille St Clair, who is the first coach to ever take Trinidad and Tobago to a FIFA World Cup. Or emulated Port of Spain mayor Raymond Tim Kee…
Well, three out of four positive gold-addicts isn't bad.
What we can be sure about is how deeply uncomfortable John Public is about young black men—and especially those from depressed areas—showing a taste for something as ostentatious as gold jewellery. And when you feel unsettled enough by a photograph of a six-year-old child to wish harm on him, then maybe the problem is not the child.
Of course it is not exactly wise to show off trappings of wealth these days. And the fashion sense of the Ramnath household might not be everyone's cup of tea—bearing in mind that, according to Jodal's mother, the criticised photographs were the sum total of all the jewellery the boy could find in the house.
But surely a few silly photographs of a child—which should never have made it on to the social media—are insufficient evidence to judge Kedesha Ramnath's suitability as a parent. Just like, for instance, a photo of you wining to the ground at a fete on a school night while Tanty babysits your own popos.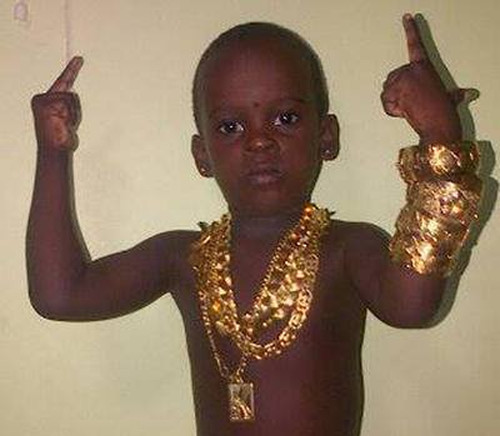 But then criticising parenting is never unfashionable.
Take Opposition Senator Wayne Sturge's concern about the funding of Christian Garcia's education.
Young Garcia, according to Sturge, was the recipient of over US$20,000 in wire transfers from PACE Construction owner Junior Joseph around the time that his father and current Udecott chairman Noel Garcia was head of the National Housing Authority (NHA) between 2002 and 2005.
PACE Construction, Sturge further alleged, was handpicked for various NHA projects during that same time frame.
"I don't know what documentary evidence he has but I can say without fear of contradiction," the senior Garcia told the Trinidad Guardian, "I called my wife and as far as we are aware I sacrificed, in fact both me and my wife sacrificed, to put both of our children through school."
So, as far as Garcia is aware, contractors were not secretly paying for his son's education. If ever there was a man on top of his household's affairs, surely the Udecott boss is that man.
Basdeo Panday and Jack Warner, two former politicians who also had problems keeping up with their children's going-ons and/or tuition bills, would surely sympathise.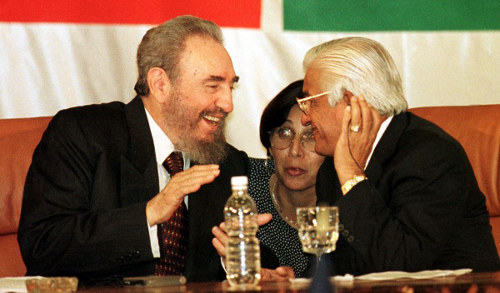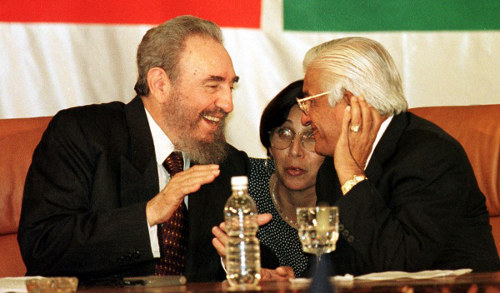 But what about Sturge's claim that he also had documentary evidence that Garcia allegedly gave Joseph instructions to put through a foreign wire transfer to his son?
"Does it have my signature?" Garcia asked. "I don't recall that correspondence. I am not aware of me, Noel Garcia, issuing such instructions.
"I just find this thing to be utterly ridiculous."
These are ridiculous times, Mr Garcia. Let he who can be certain that a contractor did not pay US$20,000 towards his child's education—or that he did not specifically ask the contractor to do so—cast the first stone.
Mr Live Wire did not think so.
Besides, everyone knows how absent-minded Garcia can be. He even forgot to pop his head in at the Las Alturas enquiry, despite being HDC general manager at the time of the scandalous TT$26 million project.
Clearly the ability to remember one's own possible role in scandalous and immoral transactions is not a prerequisite for State office. As it was, so shall it be, we suppose.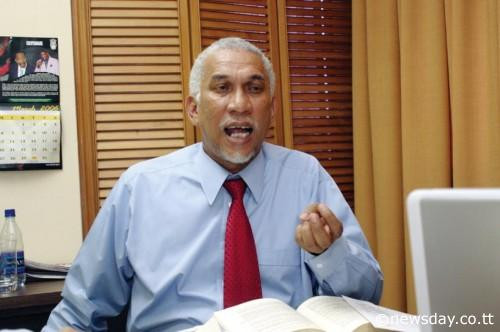 Something funny happened at Sturge's press conference. His cell phone went off and the ring tone was not Machel Montano's "Party Done" or even Cloud 5's "No Behaviour."
It was Bounty Killer's "Lodge."
Mr Live Wire remembers the song well: "My gun don't join lodge and it don't join church/ Disrespect me somebody must lie down (in the) dirt/Give we no talk, to kill is Junglist work…"
It turned out to be a great ice breaker at Sturge's press conference and there were giggles all around. TV6 played the clip in its "Say What" segment.
It probably would not have been so funny if that was Kedesha Ramnath's ring tone though. But then when it comes to residents in depressed areas, many a local citizen becomes as cold and ruthless as Ferguson police officers.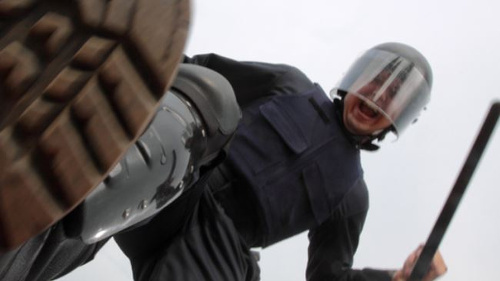 There will be no street protest against the inadequate security afforded to residents in areas like Beetham, which might have contributed to Jodal's untimely passing. But then it is not as if he got turned away from Aria on a Friday night.
If only Trinidad and Tobago could export convenient forgetfulness and hypocrisy. We would finally be free from our dependency on oil and gas.