You know your country's crime problem is even more serious than you thought with the discovery that budding criminals are joining the police service to turn pro.
Last week, acting police commissioner Stephen Williams revealed that 150 officers from the rank of constable to assistant commissioner of police were serving suspensions for a range of criminal activities including murder. And do bear in mind, when considering the state of the police body, that the detection rate for crimes can be as low as eight percent while, up to January 2014, there were just over 6,000 lawmen—exclusive of SRPs—in the service…
Well, what are the odds that the average policeman on a crime scene isn't admiring the handiwork? Or that there might be a more cynical explanation for the police's penchant for making drug or gun busts without accompanying arrests?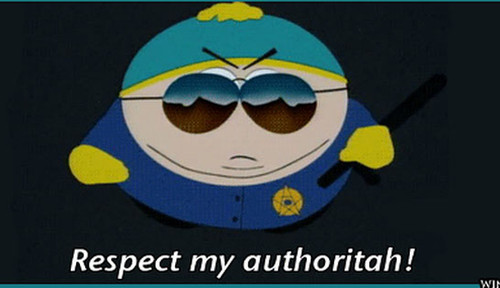 Mr Live Wire thinks a good way to curb crime might be to walk in to a random station and hold everybody on the Anti-Gang Legislation.
Yes, yes. Some of the arrested officers will be innocent. But isn't it their responsibility to snitch on the criminals in their midst or suffer the consequences? Or does that logic only work of Morvant/Laventille residents?
Despite the increasingly brazen behaviour by criminals in khaki and plain clothes, it is the "honourable" rogues in Parliament who dominated the headlines in a country where politicians have cornered the market for immature, superficial news stories.
I mean who cares what Denyse Belfon's daughter is up to, the intricacies of Machel Montano's love life and KI's public decorum when Tim Gopeesingh's son is planassing senior citizens, Stacy Roopnarine hosting more big fish for sleepovers than the Hyatt and a barebacked Dr Keith Rowley is offering to work nights for a female journalist.
Hands up if you think "Basketball Wives" can beat "MPs wives" for scandal and intrigue!
This week, the major topic was not the: reform of the police service, closure of public sector loopholes that allow billions of taxpayers dollars to be frittered away by whichever government is in charge, or addressing of the abysmal state of the judicial system.
Nope. It was how much the People's Partnership spent on roti for a Divali function, two years ago.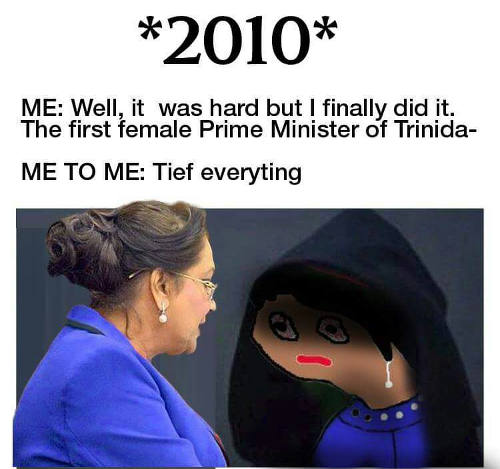 "For one Divali function," said Rowley, at a public meeting, "[the People's Partnership] paid TT$350,000 for roti."
That turned out to be inaccurate. The bill, Rowley subsequently claimed, was for TT$250,000. But that's not the point, of course. The point is that it was a lot of money for roti.
And every political supporter knows that an expressed inaccuracy by your own party is simply an honest mistake that in no way detracts from the overall message. As opposed to one by the other party, which would be a flaming lie of the most evil and grievous nature designed to destroy half of the population.
As if the discussion was not farcical enough, the Trinidad Express waded in to offer "context" by suggesting that an unnamed roti shop put the cost of a roti as TT$25 per person. At which the owner of Dobson's roti shop on Maraval Road probably fell over laughing.
Maybe the Express should compare the price of a plate of pasta at Breakfast Shop to one at Battimamzelle Restaurant as a test of their helpfulness.
Is it that the mere thought of a gourmet roti dish seems so ludicrous? That roti is poor people's food?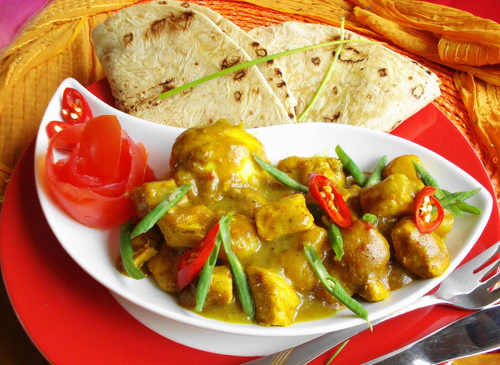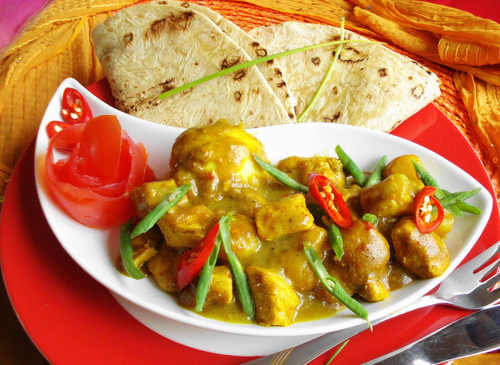 Not that, as Rowley subsequently stressed, there is anything is inherently dodgy about roti, of course. Or Divali celebrations for that matter. And anybody who inferred that the Prime Minister was race-baiting by singling out either—in his attack on the corrupt practices of the predominantly East Indian Opposition party—is himself racist. Obviously.
Mr Live Wire hasn't seen so much furious backing-back since J'ouvert.
If the point of Rowley's revelation was to highlight "profligacy and waste", then is it not ironic that he inflated the bill by TT$100,000?
Such subtleties are likely to be lost on a Prime Minister who urged Finance Minister Colm Imbert to watch his bedside manners—after Santa's un-jolly elf snickered at the sheepish behaviour of over-taxed citizens—only to respond to the supposed reluctance of T&T's UN ambassador Eden Charles to vacate his post with: "When I put my signature that you come home, then you come home because I am the Prime Minister of T&T!"
He added the jibe that certain foreign service officers wanted nothing more than to "remain in the lap of luxury"—as if he needs to look overseas for laps being filled at public expense.
Not that the inability to read an invoice or spreadsheet was a scourge for only one side of the House, though.
Senators Wayne Sturge and Gerald Ramdeen, who are one buffoon short of the Three Stooges, held a press conference last week to rail against the supposedly inaccurate and politically contaminated murder figures given by the Police Service.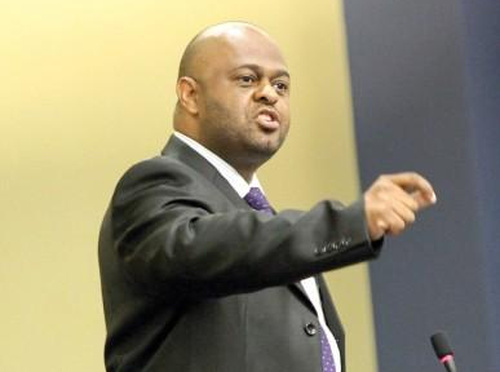 Only to themselves be caught providing inaccurate and politically contaminated murder figures at the same press conference by CTV cameraman, Negel Alexander, who was armed with no more than the list provided by Sturge and Ramdeen—and a sharp mind.
Sturge, in a subsequent Facebook post, bemoaned that certain journalists were "PNM operatives."
Why else would a reporter not simply publish, without question, any "information" handed to them?
Sturge could not be referring to Negel, who saw through his nonsense in less than five minutes flat. Surely Negel is overqualified for either party.
If anything, the other cross-talk this week was even less edifying.
Tanty Kamla called Keithos an embarrassment since he supposedly has more children outside of his relationship with wife, Sharon, than inside. After all, when you think of Kamla and her minions like Anil Roberts, Glen Ramadharsingh, Chandresh Sharma and Anand Ramlogan, clean family life is obviously the first thing that comes to mind.
Keithos responded by saying he is glad his children made it out safe—a possible reference to rumours that Kamla's husband might have performed illegal abortions on pregnant women—and retorted that the Prime Minister's residence was like Sodom and Gomorrah under her watch.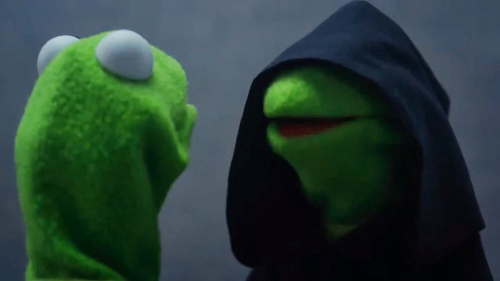 No wonder the media has no time to waste on Kia Ranking these days.