"Admittedly, fireworks are visually spectacular and, in countries which value every citizen's rights, families can view amazing firework displays for a limited period of time in a safe venue.

"But the indiscriminate use of fireworks is hurting people and it seems as if our government—both present and past—is waiting for someone to be killed before passing legislation and enforcing it."
The following Letter to the Editor, which calls for a ban on the sale of fireworks to the general public, was submitted to Wired868 by Josephine Aché:
When are we the citizens of Trinidad and Tobago ever going to learn or, for that matter, evolve as a nation?
­What happened to the old days when we all lived as a community, and were each others keepers? What has happened to our holidays, particularly, our religious ones, being celebrated and given the true reverence they deserve?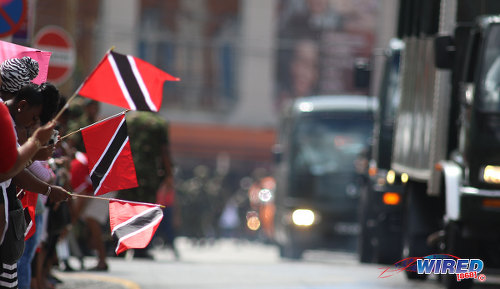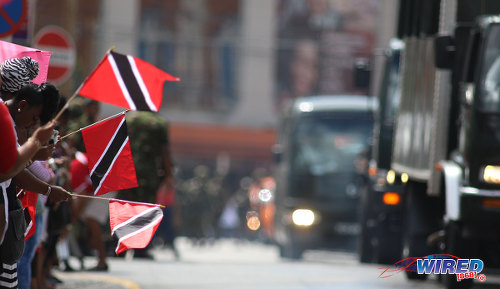 How are we ensuring that future generations understand the difference between sacred time and fun and games. Must we always fuse everything?
All celebrations in this country, religious or not involve noise. Lots of it! From music to fireworks, it's  a non-stop barrage of  unnecessary NOISE: scratch bombs, rocket launchers, screamers, firecrackers, roman candles whistle, scream and ricochet over our roofs, in our gardens, under our cars for hours, day after day and sometimes weeks before an event.
Divali and New Year's Eve are probably the worst nights to be a child, an elderly person, a sick or dying citizen or a four-legged pet in sweet T&T. But there are other times as well when not even ear plugs do the job.
Admittedly, fireworks are visually spectacular and, in countries which value every citizen's rights, families can view amazing firework displays for a limited period of time in a safe venue. But the indiscriminate use of fireworks is hurting people and it seems as if our government—both present and past—is waiting for someone to be killed before passing legislation and enforcing it.
Much like the case of the Divali Nagar's disastrous parking arrangements which led to patrons being allowed to park on the highway and attempt to cross two to four lanes of speeding vehicles to access the Nagar.
Sadly, we all remember the headlines as the inevitable happened. Those deaths impelled the PP Government  to build a walkover.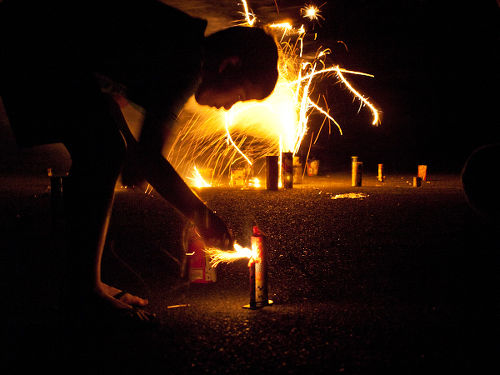 Many concerned citizens are concerned about the lack of government commitment to pro-active policies regarding this urgent situation. I began a Fireworks Petition one year ago as well as a Facebook Group Page dedicated to pressuring those in power to help the voiceless.
Here are the facts:
•Doctor Sherene Kalloo (Specialist Gynaecologist/Obstetrician) in an article entitled "These bombs of sick fun can kill" published in the Trinidad Express also made a very strong appeal for our laws to be revisited and toughened. Police officers need to take complaints seriously.
•Divali 2016: "Sally-Ann Cuffie risked her life to save her six-month-old granddaughter Christa, she may never be able to cradle the baby again. Cuffy, 48, put her life on the line when she snatched up a scratch bomb which was thrown into her son's car while the family were out for a drive on Divali night in Las Lomas. The bomb landed near the baby but before Cuffie could dispose of it, it exploded in her hand, severing both thumbs and severely damaging her other fingers. What makes this injury especially threatening for Cuffie is that she suffers from diabetes which inhibits injuries from healing properly… If her hands are not healing or become infected, both of them may have to be amputated."
Facebook users were appalled to witness the cruel destruction of animals using firecrackers this year—a new low in a country increasingly numb to violence.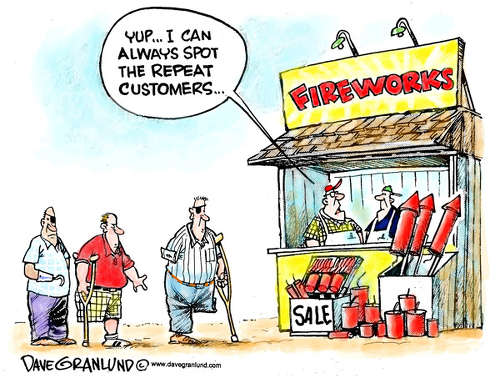 •Divali 2015: Dr Anand Chattergoon (ex-Medical Director of the San Fernando General Hospital) during an interview with the Newsday called for action against the use of fireworks as he revealed that 11 persons including a two-year-old child and a 54-year-old man visited the hospital during Divali celebrations with grievous injuries caused by fireworks. In the case of the 54-year-old man, three of the fingers on his right hand were blown off when a firework he was holding, exploded". He went on to say that "The Ministry of  Health and other authorities have to do something about this situation because it is in the public's interest to be educated about dangers posed by firecrackers and fireworks."
•Divali 2015: 2 year old "Joshua Rufus also sustained serious injuries to his right hand and underwent emergency surgery to his hand as several of his fingers were damaged… It is believed the toddler was holding a firecracker when it came into contact with a lighted deya and ignited."
• December 2015: "Three month old baby Hassan who was burnt in his mother's arms on Old Year's evening last year, after someone lit a rocket firecracker from across City Gate, South Quay, Port-of- Spain, that landed on the child's blanket, which caught afire and burnt his left leg. The mother, Hajar Hassan, 31, is calling on the authorities to reign in the use of firecrackers in public places because of the danger it poses to life and limb of innocent passers-by."
•2015: Two teachers from the Chaguanas North Secondary were injured by exploding scratch bombs brought into the classrooms by some pupils bent on causing chaos.  Both suffered injuries including burns to the feet and lips.
The bottom line is parents need to protect their children better. Who gives a two year old a firework to play with? Would these parents allow that same child to light a stove?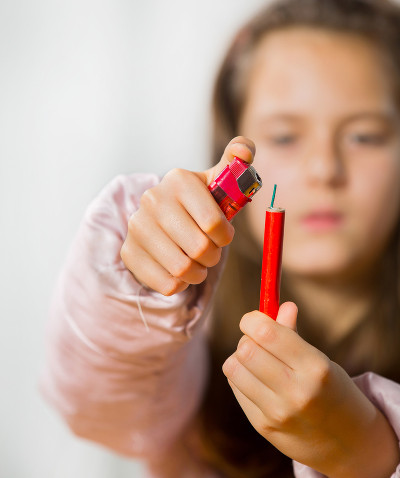 And they need to take responsibility for fireworks which they themselves purchase—at a great cost in a recession.
Our elected officials need to man up and deal with this situation urgently and our beleaguered Police Commissioner needs to sensitise his officers to this new threat to life. With enforced laws and police intervention, we can try to be better than a banana republic but actually save lives by taking a pro-active stance rather than just giving us lip service after the inevitable has occurred.
Minister Stuart Young hinted last year at a possible ban of the sale of illegal fireworks which flood our shores including the lethal scratch bombs allegedly coming in from Venezuela. Like a faulty firecracker, that statement never ignited into action.
Added to human misery, is the untold suffering and death of our animals. Pet lovers decry the disgusting lack of compassion for animals who become so stressed that many of them run away. Stray dogs are worst off—they have no one to come looking for them—many of them will run scared straight onto incoming traffic and be killed.
Minister Maxie Cuffie is now on record as saying, that he will do all in his power to get the bombs off the street and that he would speak with our Honourable Attorney General with regards to getting legislation in place to ban the use of scratch bombs after visiting his constituent Sally-Ann Cuffie—no relation—in hospital.
Although many may agree that the scratch bomb is one of the more dangerous fireworks products, I will argue that all fireworks products in the wrong hands are as lethal.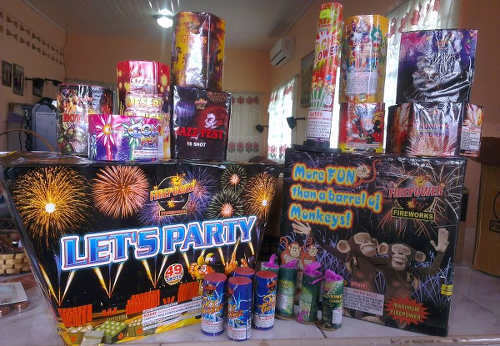 In that regard we do not just need a ban on scratch bombs but a ban on all fireworks from the general public's hands.
Gangsters just love fireworks. What better time to show off ammunition to each other and discharge their lethal weapons into the air? The ear splitting noise makes a perfect sound cover for gun shots. Unfortunately, stray bullets do not have eyes—they strike people dead. This is exactly what happened in Beetham Gardens  as people were celebrating and ringing in the New Year.
A six year old boy and a grandmother were killed giving us our first two murders for the beginning of 2016. Their crime? Watching fireworks.
Responsible caring Trinis are fed up of talking. This country needs definitive, compassionate action on this matter and we need it now. Like the US with their simplistic gun laws, any fool can purchase potentially lethal firecrackers and fireworks—but without meaningful advertising campaigns to educate our population backed by stiff penalties for breaking the law.
How many more fingers, faces, lives must be lost before urgent legislation is put in place to stop the law breakers permanently?!
It's not fun to be an amputee or another murder statistic in Trinidad. Listen, legislate, do your part. Wake up Trinidad and Tobago!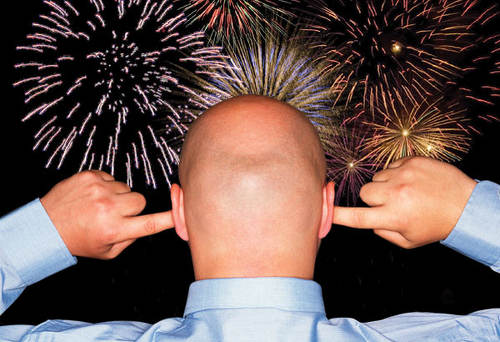 Editor's Note: Click HERE to sign Josephine Aché's Facebook petition. Or HERE to join her Facebook support group page.