First, the good news. New Commonwealth Games gold medalist Michelle-Lee Ahye will not be told—in a fierce, sleazy whisper—how good her pants looks on her, when she meets the Sport Minister in the Piarco International Airport's VIP Lounge, later this week.
The bad news? Well, single mothers on the market for a HDC house better buckle up.
Like a dodgy Archbishop, Prime Minister Dr Keith Rowley opted for "pervert relocation" rather than "pervert eradication" this morning, as he abruptly announced a reshuffle of portfolios which saw Darryl Smith moved from the Sport and Youth Affairs Ministry to the role of Minister in the Ministry of Housing and Urban Development.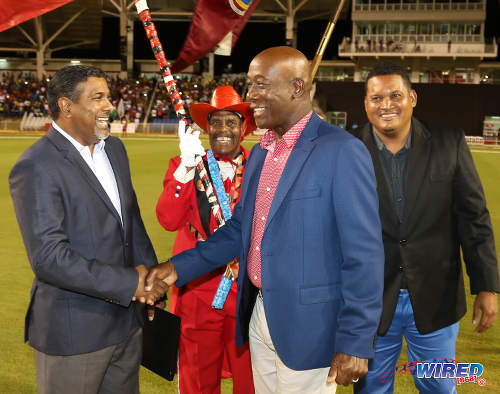 Rowley's decision comes just hours after a Sunday Express report proved, beyond a shadow of doubt, that the State's TT$150,000 pay-off to former Sport Ministry employee, Carrie-Ann Moreau, was done after she complained of sexual harassment by Smith.
PNM Women's League chair, Camille Robinson-Regis—who needed smelling salts when she first heard 'Massive' Gosine's "Rowlee Mudda Count"—described the stream of sordid allegations against Smith as a "non story" and Rowley appeared to take a similar line today, as he retained confidence in the Diego Martin Central MP.
Former UNC minister Glenn Ramadharsingh, once sacked for groping and threatening to sack an air stewardess, must be dropping off his PNM party application as we speak.
Curiously, Rowley also inserted himself above Smith as Housing Minister—in a shift that is likely to appease nobody.
Why not go whole hog and name Rolph Balgobin as HDC chairman and done?!
Shamfa Cudjoe now replaces Smith as Minister of Sport and Youth Affairs while Randall Mitchell goes from Housing to Minister of Tourism. And Marlene McDonald moves upwards—presumably for having "Godfather Burkie" skip her last swearing-in ceremony—to Minister of Public Administration and Communications with Maxie Cuffie, who is still recovering from a stroke suffered last year, reassigned to the role of Minister in the Ministry of Public Administrations and Communications.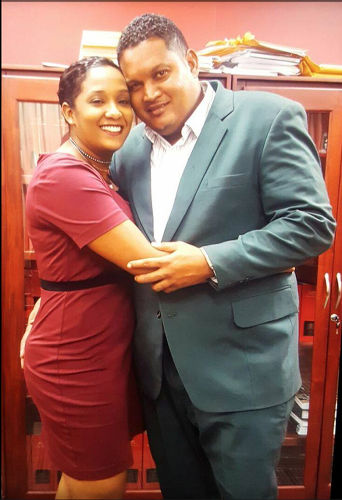 President Paula-Mae Weekes has been advised to send instruments to this mostly sorry lot. Perhaps she should put a restraining order in Smith's envelope. Let's just say that, if the extra-large MP ever gets to another swearing-in ceremony, he might as well ignore the Holy Bible and recite his vows to the nation on a Playboy magazine.
Remarkably, Smith—who, just last year, bragged to friends that he could 'bring down the whole country' if Rowley fired him—pleaded for a Ministry of Housing portfolio in the first Cabinet reshuffle and was disappointed not to get it then. He is unlikely to be displeased with his journey across town, even through he will not be at the helm of his new Ministry.
For taxpayers, Rowley's move represented either a middle finger and giggle, or sneering defiance.
"I run shit here. You just live here! […] King Kong ain't got shit on me!"
Of course Denzil Washington's character, Alonzo Harris, did not last long after those epic lines. But there is precedent for such bizarre re-appointments.
Former Prime Minister Kamla Persad-Bissessar moved Jack Warner from Works and Transport to National Security, at the very time it first emerged—informally—that the FBI was paying close attention to the dodgy administrator.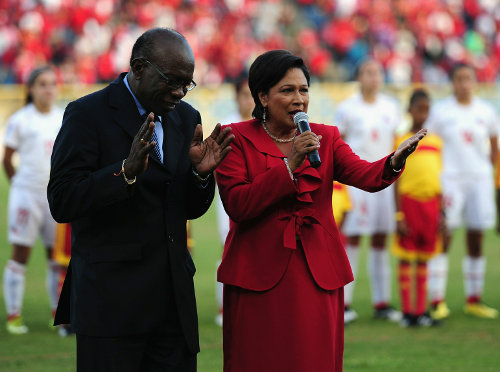 But then Warner was a multi-millionaire party financier and the UNC chairman. It is hard to see what 'Heavy D' Smith brings to the table besides a hearty appetite for selfies and secretaries.
Female staff members at the Sport Ministry can at least breathe a bit easier and shed their bulky sweaters now that a colossal weight has been lifted off their derrières.
But for the women at the Ministry of Housing… Can Mr Live Wire suggest a hijab and pepper spray?