It was the biggest and best coordinated mass evacuation of a Trinidad venue since Machel Montano finished singing "Like a Boss" at the 2015 Soca Monarch final.
If the next General Election does not go as planned, PNM MP Colm Imbert could at least look forward to a future with the ODPM, after he led the Opposition on a breathless walk out of Parliament today.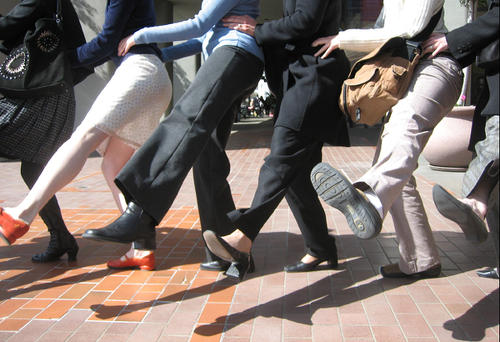 As Imbert and his posse rushed to the exit, COP leader Prakash Ramadhar must have felt he was at a COP meeting.
The Government's No Confidence Motion aimed at Opposition Leader Dr Keith Rowley has only just begun and time will tell whether exodus was the best policy for the PNM. But, thus far, the motion has not been worth the price of admission.
Government speakers rose to discuss Rowley's behaviour in matters of which he was either already cleared of wrongdoing or pre-dated his time as Opposition Leader.
Otherwise, Rowley's misdeeds were supposedly his handling of "Emailgate" and David West's witness statement. In both cases, tellingly, the substantive issue was the alleged wrongdoing of then sitting Cabinet members rather than the Opposition Leader.
Then, of course, there was the "kyat fight."
The People's Partnership ministers are apparently still fanning themselves over Rowley's clumsy analogy that could be construed to have sexual connotations. Their squeamishness is odd for two reasons.
First, judging by the grabbing, fondling, pulling, sucking and swinging of the current Cabinet, one could be forgiven for thinking that Tanty Kamla did her recruiting at Copa Cabana.
You think wining around Rowley is risky? Well, try asking Glenn Ramadharsingh for a  HDC house or volunteering to help out Chandresh Sharma on 'bring your children to work' day.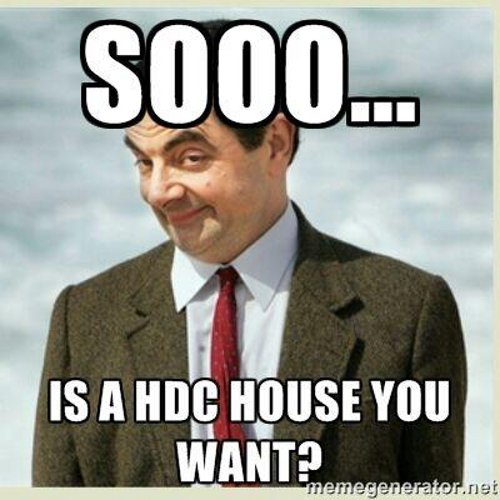 But, more importantly, the biggest flaw into the PP's offence against Rowley's behaviour is that it was led by none other than Roodal Moonilal.
Mr Live Wire once referred to Moonilal as "a pholourie with legs." That was a stupid and insensitive thing to say and we humbly apologise.
Pholourie, you see, is quite tasty. Moonilal, the PP's answer to Animal Farm's "Squealer", is as palatable as broken glass. He is Anil Roberts without the swag.
So today, the man who told Rowley that he would "wash out his stink mouth" with Lifebuoy, criticised Jack Warner for not giving more houses to people named Mala and taunted activist Dr Wayne Kublalsingh by offering to name the controversial Point Fortin Highway after him, condemned Rowley for a bizarre poem on the platform and his behaviour on Carnival Tuesday.
Rowley's behaviour, to be clear, did not leave any air stewardesses feeling violated, mistresses requiring smelling salts or a female cleaner needing mouth wash. And, tellingly, Rowley apologised for the statement earlier this week.
However, Moonilal did give a hint of what else might be on the cards.
"They don't take paternity of that," said Moonilal, as he discussed Rowley's role in the Las Alturas Towers. "They don't take paternity of nothing."
The Government, it seems, has not lost its fascination with outside children. Sharma did not get the memo.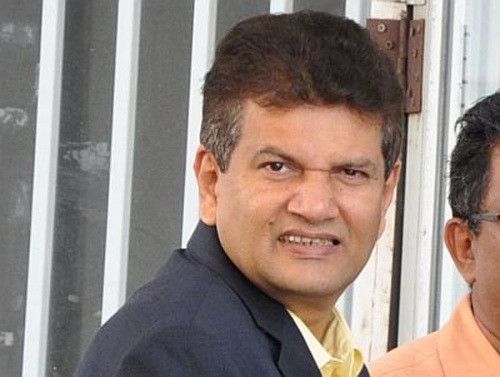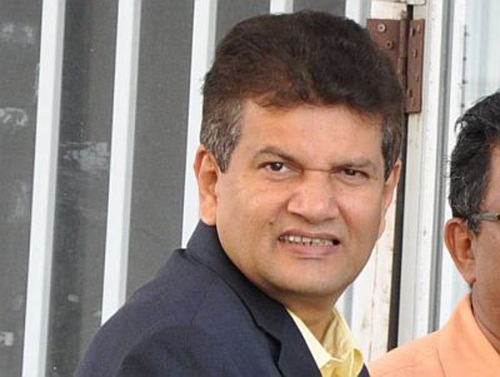 Meanwhile, the rest of the population waits to hear what all the fuss is about. Surely, the PP has more ammunition that this with which to convince the public of Rowley's unsuitability as leader.
Imbert was the only PNM speaker to address the House today. And, as is his custom, he called the other side puerile, hinted that they were trolling, dared them to challenge him outside, dropped the mic—figuratively—and left, with a move as well-coordinated in its execution as the electric slide at a wedding party.
Not for the first time, Ramadhar, who spoke next, looked totally confused at the sight of backs disappearing in the distance.
Mr Live Wire cannot confirm whether, out of habit, he said: Oh gorm, come back nah Nicole!