Transparency International defines corruption as the abuse of entrusted power for private gain. This is a modern definition designed to reflect the multifarious facets of abuse of power. This line of reasoning is premised upon the idea that public official are trustees of the public good in respect of the powers which are bestowed upon them.
Yesterday morning much of Trinidad and Tobago left home to be greeted by gridlock traffic on the streets. The reason for this was a series of co-ordinated road blocks which were undertaken by the police at the major traffic arteries throughout the island and now reported as part of a Policing strategy.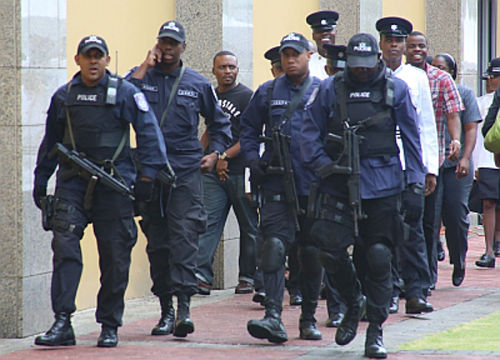 The police powers to stop and detain members of the public for the purpose of search are constrained within the law. A common thread of civil liberties law in functioning democracies has been the right and entitlement of citizens to move unhindered unless there are reasonable and probable grounds for suspecting them guilty of criminal behaviour. 
Any wholescale abrogation of this right, even where acting purportedly under law, can only be undertaken in urgent and overwhelming circumstances. If the actions are linked, as reported, to demands for increased wages, then these actions must be deemed to be an abuse of power.
It is incumbent upon the Commissioner of Police to investigate and take whatever actions are necessary to ensure that this situation is not repeated.