As Austin Jack Warner was to Trinidad and Tobago football so was Alloy Remigus Lequay to Trinidad and Tobago cricket. The two men give the lie to the old adage that insists that politics and sport don't mix.
They do, they did—felicitously in the case of Lequay, who devoted his life to sports and politics, as the sub-title of his autobiography informs us.
In the case of the high-flying FIFA vice-president who fell precipitously from international grace in June 2011, the mixture was arguably less successful. But the award of an honorary doctorate by the University of the West Indies (UWI) in October 2012 confirms that Lequay did contrive to pull it off.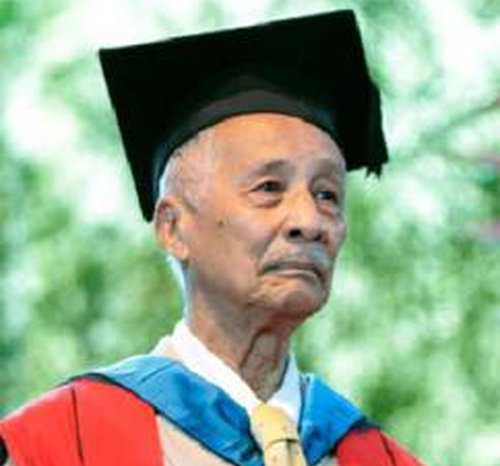 As politicians-cum-administrators, both men enjoyed the glare of public scrutiny for many decades, both headed national organisations, both served in the nation's parliament, both founded clubs to play in national competitions, both have books that chronicle their lives.
But their histories are so spectacularly different that any claim suggesting a certain parallelism between these two divergent paths has the potential to set the 90-year-old ex-TTCB President and CEO, who departed this life last week and is being cremated today, turning like a Lance Gibbs off-spinner in the grave he'll never occupy.
Warner's defenders may argue that, without his murky politics, Dwight Yorke and Russell Latapy might have remained nothing but big fish in a small Caribbean Sea. And it is also true, they may add, that Brian Lara's immense talents might well have served the country and the region better and longer without Lequay's transparent, uncompromising support for the left-handed genius.
But they really have no case. Whereas Warner walked with kings and crooks and went on to hold the vice-presidency of the exclusive international club set up by the latter, Lequay remained a man of the people, never losing the common touch, grounded, focused, determined to advance the cause of the common man and translate that into concrete shape and form.
Let me say right here that, while I first met Warner, then the Eastern Football Association secretary/treasurer when I was the teenaged secretary of my sports club in Tunapuna, I only knew Lequay as a public personality. I have never been his friend, never been to his house, never limed with him.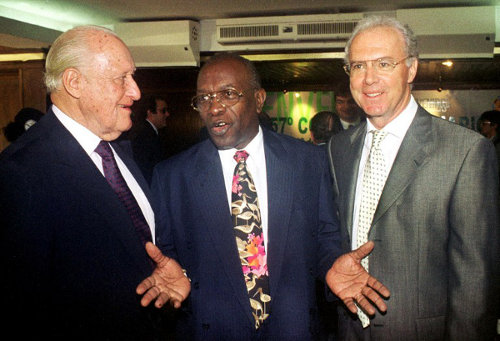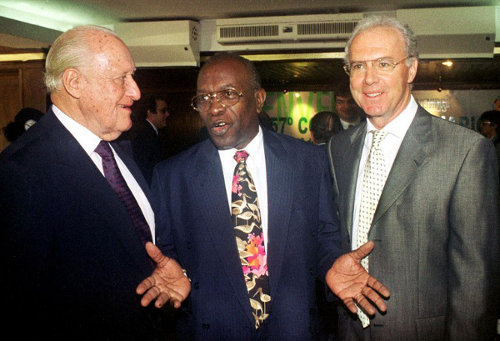 What I know of Lequay, I discovered mainly while trawling the newspapers from my early childhood as well as from interfacing with him on occasion in meeting rooms while I coached cricket at Queen's Royal College and later while serving as an elected officer of the Secondary Schools Cricket League.
I also had occasion to interview him as a writer for Tapia and later the Trinidad and Tobago Review. Though he and I crossed metaphorical swords on several occasions—he being a very difficult man to sell any idea that was not his brainchild—I never lost my great respect for him.
All the tributes that have been paid to Lequay over the last few days since his death on March 15 have made clear that right from the start he was deeply involved in politics, formal and informal, overt and covert. He was only 36 when, in 1960, with Eric Williams' People's National Movement still enjoying its honeymoon, he was elected general secretary of the Democratic Labour Party.
Yet ten years later, the embattled Williams, not a man who forgave easily, history tells us, appointed this declared Opposition personality to head the Village Olympics Committee. Without underestimating Williams' Machiavellianism, one has to conclude that Lequay must have had some special quality.
For me, that quality can be summed up in two words: selfless professionalism.
Lequay was really the quintessential public servant, the public officer who understood that service meant putting country before self. It is a point that, I think, has been lost in some of the reports published about him since his passing.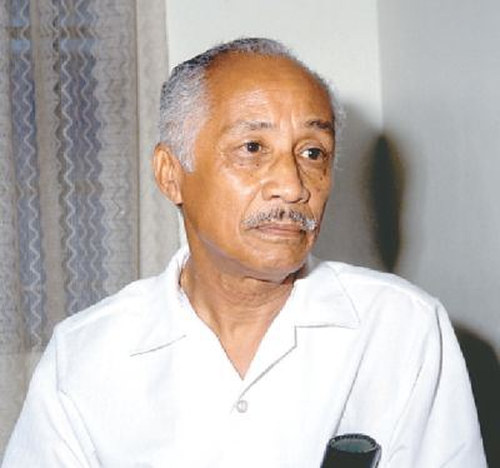 Look, for instance, at the tributes that appear in Michelle Loubon's story on page five of the Trinidad Express of Monday March 5.
Apart from relatives, Ms Loubon speaks with Azim Bassarath, the current TTCB president, Merle Bagoo, Selwyn Melville and Victor Cowan. She then adds "Foreign Affairs Minister Winston Dookeran" "Congress of the People (COP) political leader Prakash Ramadhar" and "UWI St Augustine Campus principal Prof Clement Sankat."
Conspicuous by their absence are representatives of the Opposition and of the Senate where Lequay served as Leader of Government Business for the National Alliance for Reconstruction from 1986 to 1991.
The current PNM Political Leader may have little or nothing to say about pre-1991 politicians but surely, in the absence of what I take to be media myopia, his predecessor is likely to have had a favourable comment to make on a man the transparency and consistency of whose politics earned him many friends instead of making him enemies?
Lequay was fired by the courage of his convictions. He it was who led the battle to nationalize the administration of cricket in T&T. He insisted that it was simply wrong for a private club, Queen's Park Cricket Club, to be in control of the sport in the country and launched a personal crusade to strip the club of that responsibility.
That is how the Trinidad and Tobago Cricket Board was born and, subsequently, the National Cricket Centre at Balmain, which houses its offices and where T&T were beaten by the Leewards in last weekend's four-day match, was set up.
It's not Lord's, it's not the Oval but is 'we own.'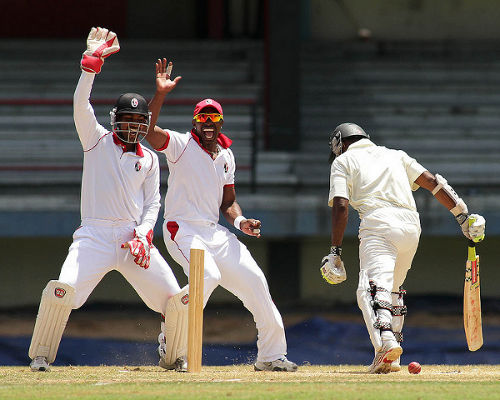 In the business of politics and sport administration for over half a century, Lequay retired from public life and eventually from this life untainted, I daresay, by a whiff of scandal.
Thousands, perhaps millions in funds, public and perhaps private, passed through his hands and, as far as I am aware, there has been no hint that he ever put those funds in the service of purposes or people other than the ones for which or for whom they were proposed. Whether the funds belonged to the political party or to the T&T Table Tennis Association or to the TTCB, there was transparency, there was accountability.
You didn't have to agree with the way the money had been spent but you at least knew the truth about how much had been collected and how it had been spent.
And though he doubtless had friends in high places, as far as I am aware, he would neither have requested a free pass for his liberal-handed colleague to get through Customs or have condoned the distribution to regional representatives of brown paper bags stuffed with US dollars, no matter what the ante.
But where Alloy erred, in my view, was in his handling of Lara.
Like the late Joey Carew, he basked in the reflected glory of the elegant, ultra-talented batsman and could not see beyond his Trinidadian-ness. He seemed to feel that to be critical of Lara on any account was to be disloyal and he turned a blind eye to his many transgressions, supporting him publicly when reproof if not outright condemnation seemed more appropriate.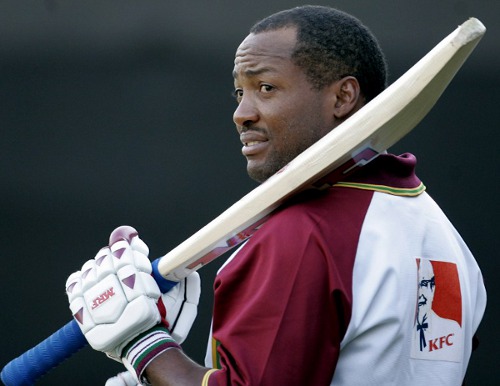 He gave free rein to the prima donna in Lara and allowed him, I think, to feel that he was perhaps larger than the game in the country if not in the region and that the West Indian captaincy was his as of right.
Hindsight suggests that the terminal West Indian cricketing decline in Test cricket set in in the Lara era. Lequay's defenders cannot reasonably attempt to persuade any discerning observer that he had no part to play in that.
But all in all, Lequay's legacy is indisputably positive. In an era when age-old values and standards took a beating, despite his protracted presence on the public stage, he was characterised by probity rather than its antithesis, corruption.
I make bold to say that his silence in recent years was a statement of his disapproval of the corrupt personalities that today people the political landscape.
It's there, I submit, in the title of his autobiography, Winning against the Tide. Which is why for me, like chalk and cheese, when the name Alloy Lequay came up, things came down, far down to the other end of the spectrum and an inevitable comparison with Warner.