Friends and well wishers of late Trinidad and Tobago national youth team player and Ferencvaros defender Akeem Adams will hold an inaugural memorial match in his honour from 3.30 pm on Sunday January 4 at the Mahaica Oval in Point Fortin.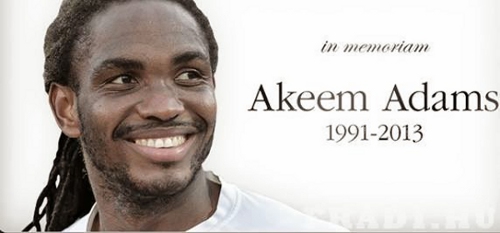 Dion Sosa, Adams' former local agent, heads an organising committee for the event that includes former national football team administrators, Cheryl Abraham and Chris De Silva. The match will pit an Akeem Adams XI against local Pro League outfit, Point Fortin Civic.
The entry fee is $20 and all proceeds will go to a scholarship in Adams' name, which will go to one Point Fortin student every year to help offset costs, accommodation or otherwise, for his or her university education.
But, while Adams' former friends and associates try to create a lasting legacy for the two-time World Youth Cup player, there is hurt over alleged neglect by the Ministry of Sport.
Adams died in Budapest on 30 December 2013 after failing to recover from a massive heart attack at his apartment, three months earlier. Then acting Prime Minister Errol McLeod expressed condolences on his passing from the Government while Sport Minister Anil Roberts allegedly promised the family to foot the cost of the funeral.
"As a father I cannot begin to imagine the grief and despair his family is feeling in these difficult moments," Roberts said at the time, via a press release. "Akeem was a talented young man who (…) stood as an example to many on how fully utilise all the gifts and talents bestowed on him by the Creator.
"He even faced his final challenge with an optimistic spirit and kept up the fight, right until the end."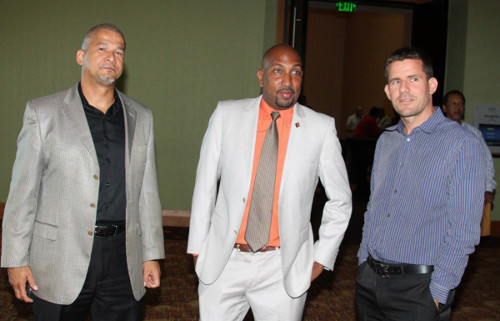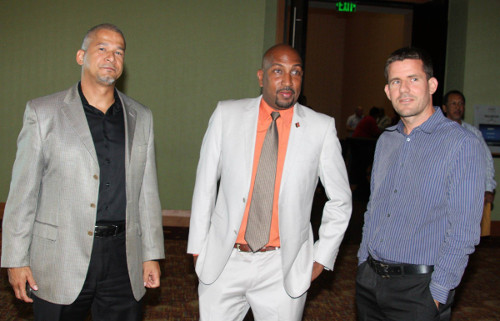 But, a year later, the family received just $20,000 from the Sportt Company towards the funeral, which cost $118,000. The remaining $98,000 is supposedly due to be covered by the Ministry of Sport.
In Budapest, over 200 persons donated blood to Adams after his heart attack in September 2013 while his club, Ferencvaros, paid for his mother, Ancilla Dick, and brother, Akini Adams, to travel to Hungary and footed their accommodation there.
Former Portugal football star Deco, a European champion with Barcelona and Porto, was one of the former Presentation College (San Fernando) schoolboy's more illustrious well-wishers as the playmaker auctioned his Fluminese club jersey to raise funds for the Trinidadian.
But in Trinidad, the response was mixed. Thousands of persons took to the social media to express their solidarity with the 22-year-old footballer and followed updates on his health closely.
But a TTFA fund raiser backfired when, despite the football body's promise to send all funds to the family, it emerged that only $25 from each $100 Native Spirit tee-shirt sold actually went to the player. While TTFA president Raymond Tim Kee, Ambassador Margaret King-Rousseau and Roberts never visited Adams over the three months that he fought for his life at Varosmajori Heart Clinic in Budapest.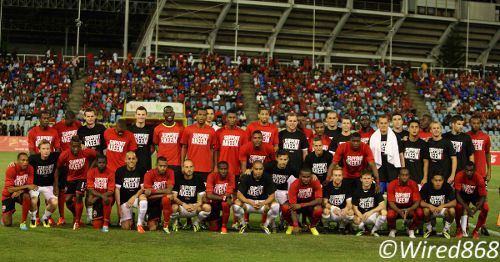 After Adams' passing, Presentation College staff set up a memorial in its car park, which included a photograph, candles and flowers. It was burgled within 24 hours.
And the Adams' family was soon let down financially as well by the controversial then Sport Minister, who spent much of 2014 fighting unsuccessfully to keep his job after a lurid drug video and the revelation of massive corruption in his LifeSport programme.
Sosa and company will try to offer a more pleasant moment for Adams' family and well-wishers on Sunday.
The Akeem Adams XI will include: Trinidad and Tobago's Caribbean Cup duo of Aubrey David and Leston Paul as well as Pro League players Qian Grosvenor, Sean De Silva, Jean-Luc Rochford, Mekeil Williams and Alvin Jones.
David, Paul, Grosvenor, Rochford, Williams and De Silva all played alongside Adams at the Egypt 2009 FIFA Under-20 World Cup while Abraham and De Silva (C) were team administrators.
Adams' brother, Akini, is a member of the Civic club which also includes "Soca Warrior" Marvin Phillip, veteran attacker Andre Toussaint, talented midfielder Akeem Redhead and the solid defensive pair of Andre Ettienne and Weslie John.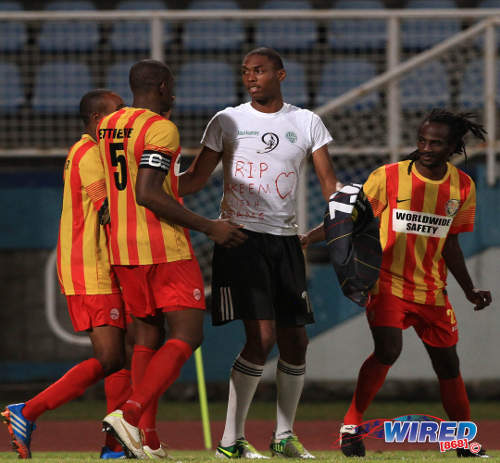 Sosa told Wired868 that all gate receipts will go towards the Akeem Adams' scholarship and there will be no hidden expenses.
"All money from the gates is going to the scholarship," said Sosa. "We have paid for everything else upfront so when the money is counted that entire figure goes to the scholarship."
Sosa explained that, at present, Adams' family is liaising with the Ministry of Legal Affairs in an effort to have the Government keep its word on the funeral expenses. Adams comes from a humble background and his mother is a domestic worker.
Editor's Note: The Ministry of Sport set a timeline to honour its promise to pay the Akeem Adam funeral expenses within hours of this article. Click HERE to read the assurance from the SPORTT Company.