The following is the third in a series of poems from "Voices From The Ghetto", published by author Gaiven Clairmont and serialised in Wired868: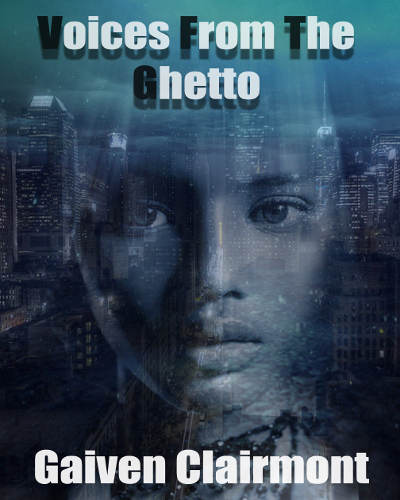 The tears flood her face
As it already floods her heart
She kneels to pray
With distress etched through her frowns
Frowns in response to the path chosen by her only child
For his ways are so far from your teachings dear God
She sighs as she continues her prayers
She longs for him to switch directions on his road
For she knows he will meet a dead end sooner than he expects
And far too sooner than she wants
And he won't be able to rest in peace after his life
For he'll be met with immeasurable pain and un-calculable strife
All she wants from him is to substitute his life
For one that doesn't compromise his morality
And doesn't shorten his mortality
She cries out
"Lord he has been seduced by the money and the worldly passions that it brings and now he doesn't know how to give it up,
He's strung out on the respect he thinks he's earning
But he doesn't know that soon he'll strike out
For he is on his final innings
What will he do when you cease to knock on his door?
And he's left to contemplate how he'll spend his eternity
Where the eternal furnace becomes as natural as air
No, as a mother I can't look down and just pity his soul
But yet I've felt as if I've tried every avenue
To lead and hearken him unto your understanding"
She continues to plead her son's case with her tears as her witness
But even her tears can't wash away his sins
But the Lord pities her
For he knows her dedication to him, his will and his commandments is beyond reproach
So he promises to her
He will not give up on her son
Oh if only the youth
Know the emotions they evoke in their parents especially their mothers
Who carried them for almost a year?
As they see them as their gift from God
Only to see them act as if he doesn't exist
But the Lord will not take his life
Nor depart from his soul permanently
Though his actions has separated families and friends
With bullets that were sprayed with no conscience
Never allowing the souls of these people
To repent for the sins of their bodies
But the Lord knows her penance
Physically, emotionally and spiritually
And being merciful in being
He dries her tears with his response and comforts her with his word
Reassuring her and renewing her faith
Her tears has resumed but it is no longer for her son's soul
But for the fact that the Lord has granted her only wish
And her prayers are answered
The rock she has learnt to lean on all these years ago
Has remained sturdy and steadfast as ever
Even getting stronger with the passing of time
Hopefully her tears can flood the impurities in her son
And cause him to live a life she can be proud of
And allow her some company as she watches out the end of her mortality.
Editor's Note: Wired868 has been authorised to publish poems from Voices from the Ghetto for readers. We urge you to purchase an online version of the book  from Amazon by clicking HERE.