Budding author Raheema Sayyid-Andrews shares another powerful love story with Wired868: 
"I missed you," he says.
She has just stepped through the door and he meets her at the threshold and wraps his arms around her. Her face finds its place between his neck and shoulder and she breathes in his unique scent, hidden under the cologne he favours. Not that it smells bad, he just smells better.
In the back of her mind, she is a little envious; she reeks but he never smells sweaty. Maybe, she thinks, she should try his deodorant.
Theirs is a perfect fit. He is not much taller than she is, not any wider either. And she had missed the memo that day when God gave out curves, so she wasn't smothering him in voluptuousness.
In the safety of his arms, the ache in her lower back that bothered her all day was gone. The toes of her shoes stopped pinching and she wasn't overly warm after the short trip from the taxi to the front door, although, seconds earlier, she had mumbled something to herself about the blazing sun.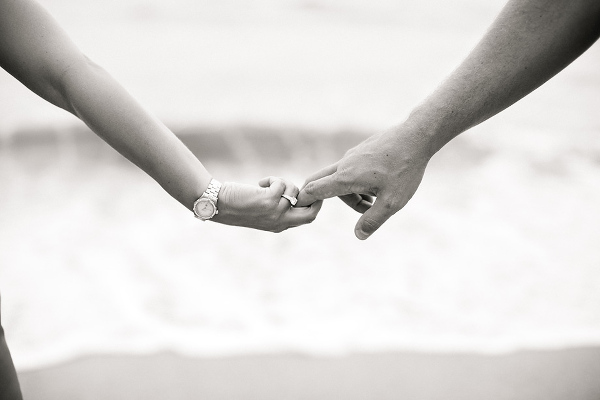 He rubs his palms up and down her back, almost but not quite, touching the globes of her buttocks, then over her shoulders and down her arms before linking his fingers through hers. She feels him drawing the tension out; now, just like that, she is loose and relaxed.
He steps back, not away, their hands still joined. He has moved just far enough to be able to see her whole face.
His eyes trace each feature. She feels his gaze on her eyebrows, her eyelids, the tip of her nose. She captures his gaze. Oh, he has gorgeous eyes. She watches her reflection in them. She has never looked more beautiful. The intelligence in them makes her seem smarter and the joy in them makes her feel happier.
She looks away a little embarrassed because she doesn't want to look away. She wants to live in this moment. Forever.
Now she can think again. She remembers his greeting. She glances back at him; he is still looking at her face. She knows she won't be able to talk sensibly if she falls into his eyes again. She steps back but cannot go far; he has not released her hands and she's glad he hasn't.
"You missed me? I've only been gone half an hour," she says almost inaudibly. "If so much."
A little laugh escapes her. It disguises the relief she feels at being able to produce a coherent sentence. Her brain cells are as relaxed as the rest of her; they may, she thinks, be dripping out of her ears.
She looks back at him because she cannot not. Her breath catches in her throat at what she sees in his eyes. She gets goosebumps.
His voice surrounds her, playing on her nerve endings like children at the park.
"I meant I missed you all the years before I loved you, before you loved me," he responds, "I missed all the time we could have been together but weren't. I missed all the time we won't have together that we can't get back. I miss seeing you grow up, attending school, taking your first step. Every moment that we didn't spend together, I have missed you."
He envelops her in his arms once again, a little tighter than before. There is an edge of desperation in his grasp this time. She welcomes it, returns her face to its place against his neck.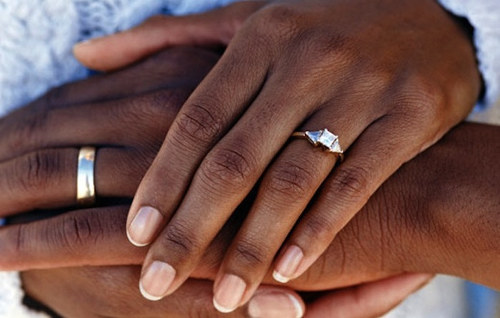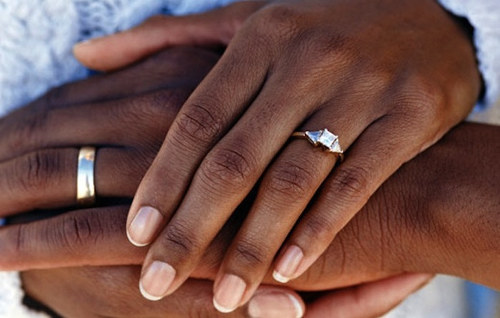 There is an inaudible click. Maybe it was just in her head but she swore she just heard that sound a key makes when it turns in a lock. Or maybe the sound a magnet makes when it draws a piece of metal to it. That click that lets you know that it's the right fit, the right place; you are where you belong.
She is.
Home. Home in the arms of her husband of forty years.
Forgotten in the paper bag on the floor lay the carton of milk she had run to the store to get…
Editor's Note: If you enjoyed this, then click HERE to read budding author Raheema Sayyid-Andrews' Wired868 debut.