The following is the second in a series of poems from "Voices From The Ghetto", published by author Gaiven Clairmont and serialised in Wired868: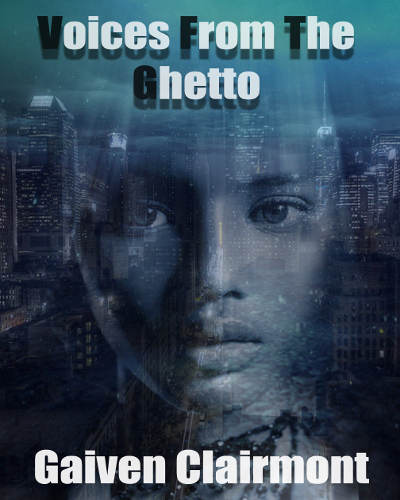 I've been in situations like this before
But it hasn't been as hopeless as this
As the rope digs into my flesh
Painfully reminding me of the mess I dug myself in
The life I lived
Sorry live
It's not over as yet
Regardless of what these guys are saying
Whatever they threaten to do is no worse
No worse than what I've been through
My life wasn't handed to me on a silver dinner plate
But I'll be the first to admit
I could've and should've done things differently
Instead of acquiring semi-automatics and Berettas
I should've been in school earning a degree via tests
I shouldn't have robbed that policeman of his vest
Because look at me now
Is a vest really going to save me?
To be honest
A test isn't going to right now either
But still I'm just saying
The nine millimetre with the silencer on it aimed at my head
By a strapped man who probably can't spell millimetre
Are seconds and centimetres away from rendering my brain
And by extension my body useless
My mom's prayers are so remote right now
It can't save me
How could it?
If I didn't want to save my soul
If I didn't want to change my ways
Can her prayers really, honestly have changed me?
It's a fool's prayers
But I'm not condemning God
I still believe in Jesus Christ
And though my body is beyond resurrection
My soul might still be saved
So God if you're hearing me just know it's over
I would talk but my mouth has been gagged
With a cloth soaked in my enemy's urine
I'm sorry I didn't subject to your will for my life earlier
I'm sorry for the path I followed
Instead of the path I should've made for myself
I was influenced by the wealth of the world
And the slogan the world is yours
If I was a better man
I would've seek ye first the kingdom of righteousness
And all other things would've been added unto me
But I wasn't
I swelled my pockets, and my head
With the stain and disease of this commercialized world
All for this to be dead at 23
Leaving behind my girl-friend and 2 baby girls
Wow what will they do now?
There's no insurance for being a gangster
And no pension for being a hustler
So I'm sorry
Even though I'll never have the chance to apologize
I could only hope the tears shed by my loved ones
Could help repay some of the sins I did
At least the more horrible ones
But even as I come to you now in prayer
I'm not trying to get an eleventh hour ticket to heaven
I'm just placing my heart and my soul
My life
Minus the gold
At your disposal
It's up to you now
Any decision you make I'll respect
So my eyes are closed
And If I open them
It'll be because you give me a chance to re-write the final chapter of my life
If I don't
It's because the conclusion was probably long over due
And I was simply wasting pages and stealing ink
From more distinguished authors.
Editor's Note: Wired868 has been authorised to publish poems from Voices from the Ghetto for readers. We urge you to purchase an online version of the book  from Amazon by clicking HERE.