The following is the first in a series of poems from "Voices From The Ghetto", published by author Gaiven Clairmont and serialised in Wired868: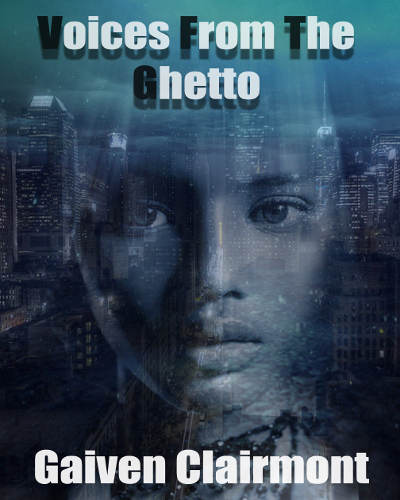 She dusts off her pillow
Before setting it adjacent to her bed
She kneels solemnly
As she acknowledges her Lord and Saviour Jesus Christ
She begins
She asks for forgiveness for her family of two
And she prays for her other brothers and sisters
And her mother
But now she's silent
She doesn't know how to approach the Lord in prayer
Her son
Her one and only
Has caused her to be in perpetual grief
She grieves because his life has become a stereotype
For his fellow teenagers from the impoverished apartment buildings
His actions have rendered him a statistic
As people class him in the class for the worst
He'll still be her son
Her only child
She cries as well because she thinks it's her fault
She thinks she cursed his life
And condemned him to his fate
If she could only have been more circumspect
In her actions and remain steadfast in her studies
She could've given him a better outlook on life
She could've given him a life
For what he's doing is not life
How do you live?
When your life revolves around taking the life of a fellow man?
And why
For inexcusable excuses co-mingled with emotions
Which triggers semi-automatics and pistols?
How does a mother plead her case for her son?
When his life is immersed in sin
Sin for which he will never repent for
Her life has been hell
So she decided a long time to do all she could to make it to heaven
But lately she has been thinking who will accompany her there
Who will she share this life with?
No husband
For she realised that the men in her life lacked responsibility
Will her parents who've long cast her away from both physical and virtual memory
Share the walks along the white gold streets
No they wouldn't even walk with her to the hospital
To bring her bundle of joy into the world
It's so sad that a child is so abandoned
That he's resorted to abandoning his ideals, morals
For the mortal riches and earthly prosperities
That will do nothing to prepare him for the life beyond this one
She has very few options left
One is to be an exemplar for her young prince
Work, write, act, and sing her way out of the ghetto streets
Where the street lights do nothing
To enlighten the minds of the youth to aspire to great things
She'll show by her life that there is another way
And she can only hope he would then follow in her stead
Because if not
Her eternal soul will eternally go through eternity
Without any peace or serenity.
Editor's Note: Wired868 has been authorised to publish poems from Voices from the Ghetto for readers. We urge you to purchase an online version of the book  from Amazon by clicking HERE.