Trinidad and Tobago Men's National Senior Team head coach Angus Eve had no regrets over his defensive approach in the first leg of their Concacaf Nations League quarterfinal tie against the United States, despite losing 4-2 on goal aggregate last night.
Trinidad and Tobago sat deep in Austin, Texas last Thursday and eventually succumbed to a 3-0 defeat. Yesterday, the Soca Warriors were far more positive and, against a 10-man USA team, emerged 2-1 winners at the Hasely Crawford Stadium, Mucurapo.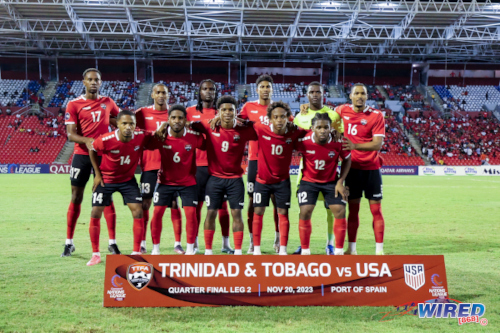 The result booked USA's spot in the 2024 Copa America tournament and means they now advance to the CNL semifinal round. In contrast, Trinidad and Tobago will face either Jamaica, Canada, Honduras or Mexico in a play-off at the Toyota Stadium, Frisco, Texas for a Copa America spot.
USA left back Antonee Robinson put the visitors 1-0 up with a header in the 25th minute yesterday. But the Soca Warriors responded with a 43rd minute strike from Reon Moore and a long-range freekick from Alvin Jones in the 57th.
Eve gave a firm "no" when asked whether he would adjust his tactics for the first leg in hindsight.
"I think the shape that we played, we basically played with a 5-3-2 [system]," he said, "and, when we were attacking, it was a 3-4-3. I think it worked really well."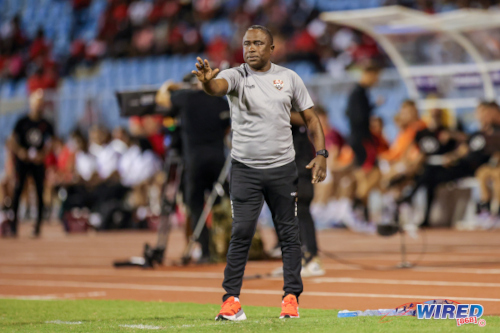 There was an interruption to the press conference over a faulty microphone while there was a pool of water in the media room due to a leak in the roof—despite the fact that the stadium was upgraded recently for the occasion of the Commonwealth Youth Games.
However, Eve suggested that there was a lot for Trinidad and Tobago citizens to be proud about with the result of their boys against Concacaf's number one ranked nation.
"This is a fantastic result for us, where we are in our development," Eve. "We saw a lot of young players [come] out there and really showed their worth tonight. We gave them the belief that we have [to give] them.
"We gave them the trust, and this will really augur well for us going into the future, to give them more opportunities like this. This is a massive win for us."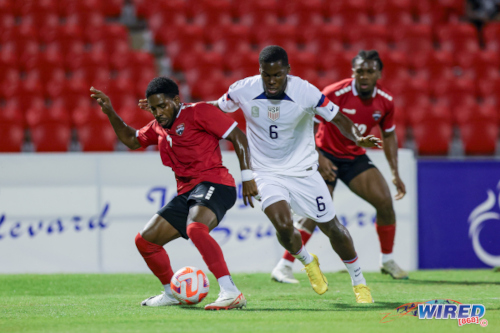 Trinidad and Tobago matched the United States for shots (10) and attempts on target (5) and shaved ball possession with 51%. There were also 390 passes at a pass accuracy of 82% compared to 386 and 84% respectively for the "Stars and Stripes".
Eve was buzzing at his team's performance.
"I thought we played some really good football," he said. "We moved the ball around, we [created] a lot of good chances and, on another day, we probably might have scored the four goals that we needed to take the game a little bit longer.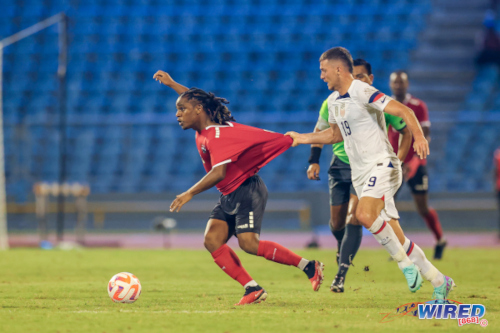 "It goes a long way in building confidence. Every time we play, the guys get a little bit confident, they get a little bit more belief.
"And when they play a game like this, against an opposition like that, and they come out with that type of performance and the result, it only augurs well for them to believe a little bit more."
Eve noted a lack of experience in his frontline, which was without injured attacker Levi Garcia, might have cost the team on the offensive end.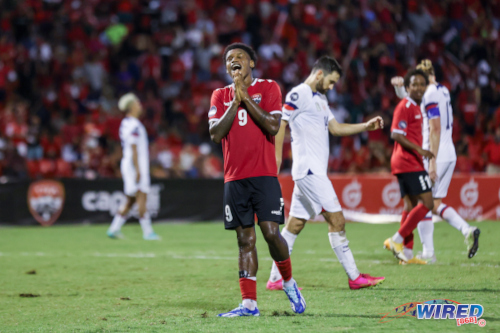 "Nathaniel [James] had some good opportunities [but] probably a lack of experience," he said. "It's not going to get any easier if we have to play in the playoff. But we're still alive when some other teams are not, and we're just grateful to be here."
On the other side of the coin, US coach Gregg Berthalter criticised his right-back Sergino Dest for a first half meltdown, which saw him receive a pair of yellow cards for dissent, within seconds, from referee Walter Lopez.
The Netherlands-born full-back, angry over a non-call for what he believed to be a foul, booted the ball into the stands before remonstrating angrily with the referee and even his captain Tim Ream and vice-captain and goalkeeper Matthew Turner.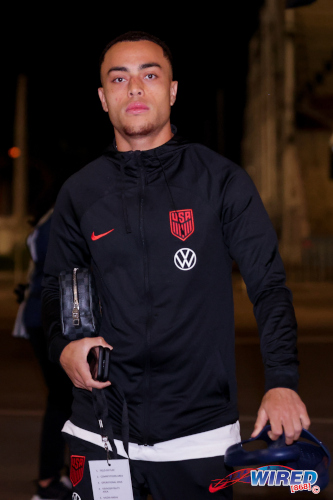 On his Instagram page, Dest wrote: "I want to apologize to my teammates, staff, fans and whole nation for my behaviour it was unacceptable, selfish and immature I let my team down! It's something I have to learn from and it won't happen again!"
However, Berthalter did not mince words at the post-game presser.
"It is concerning because that's not what we want to represent," said the US coach. "That's not who we are as a group. We pride ourselves in staying mentally disciplined, battling through any type of decisions—whether good decisions or bad decisions.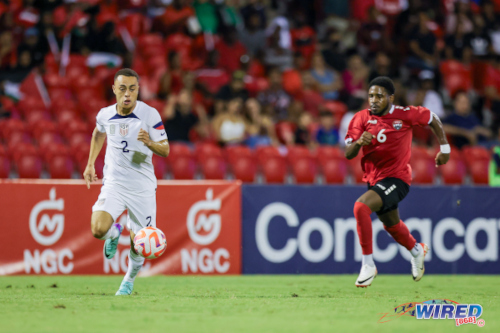 "We're supposed to keep going and respond in an appropriate way. That wasn't the right response from Sergino.
"He apologised to the group. He said it's not going to happen again. As a team, as players and staff, we need to hold him accountable because it's inexcusable.
"We were really firm with our words after the game. He put a number of guys in jeopardy, made a number of guys do a lot of extra work in this weather."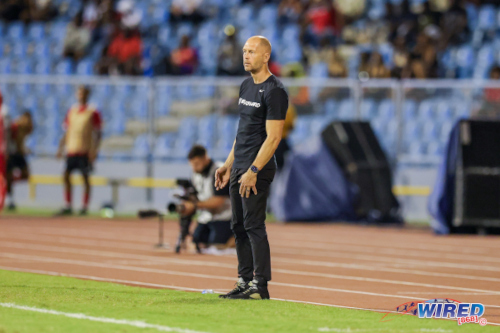 Still, Berhalter promised to give the 23-year-old PSV Eindhoven right back and former FC Barcelona player a second chance.
"'Serge' has done a great job of maturing and growing over the years since he's been in the group and, for him, this has to be a learning experience," said Berhalter. "We give people second chances. We work with people, we help them overcome instances like this—so we'll do the same with Sergino.
"He's a talented player and an important part of our team, and we need to have good conversations with him, make sure he's on the right track."