Trinidad and Tobago Men's National Senior Team head coach Angus Eve doubled down on his self-described pragmatic style of play, as the Soca Warriors celebrated a vital 3-2 win away to El Salvador.
The result meant the Soca Warriors close their September match window with a maximum of six points from their opening two Concacaf Nations League A outings, despite managing 37% possess in both games and being outshot and out-passed by Curaçao and El Salvador.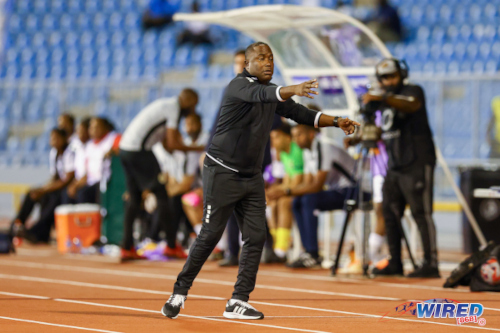 Curaçao had 12 shots with eight on target compared to Trinidad and Tobago's eight shots with two on target. And, last night, El Salvador had 26 shots with 11 on target while the Warriors had four and three respectively.
Eve told the TTFA Media that it was all according to plan.
"I've seen big coaches like [Jose] Mourinho and David Moyes and Claudio Ranieri when he won the English Premier League with Leicester, and they had like 35% possession," said Eve. "Possession doesn't win matches. We have a plan; we have a way that we want to win matches and we executed to a 'T'."
The 51-year-old coach explained his vision for the Soca Warriors.
"We think that we have good wingers [and] good fast forwards," he said. "So, we think we can soak up pressure because defensively we are very solid. We think that we can play on the break and play this counter-attacking game that we have been playing and it has been working for us."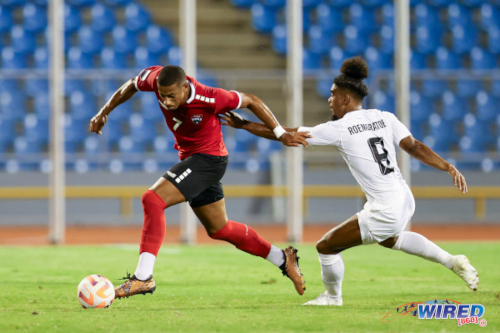 Two weeks ago, then team captain Kevin Molino announced his international retirement with a stinging rebuke of Eve's tactical approach—or lack thereof. However, after successive competitive wins over higher ranked football nations—the first time that Eve has managed it since he took up the post in June 2021—the Warriors coach retorted that the difference with his current crop and the 2023 Gold Cup squad is discipline and belief in his methods.
"They gave everything I asked them to give; they played to the plan we had," said Eve. "[…] The guys were extremely disciplined. There is a oneness in that dressing room and that is what—besides the talent and the discipline—that this team has that is taking us through.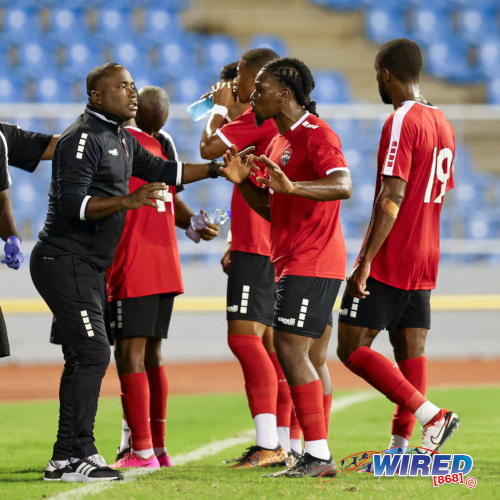 "[…] Every time we open up [offensively], in my opinion, with Trinidad players because we don't mark and track and they don't have discipline—Trinidadians like to cheat, we like to do things halfway—and I think the group that we have, have bought into what we want them to do.
"The camps have been very good so far, in Trinidad and here, and we are seeing the fruits of our labour."
Eve praised forward Malcolm Shaw for "working his socks off", as he got his first international goal from the penalty spot after a disallowed item against Curaçao and in the Gold Cup.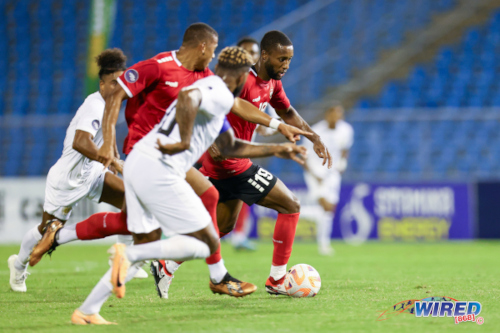 He also complimented attacker Ryan Telfer for his consistency in this match window and "fantastic goal" against El Salvador, while he said he borrowed from the Defence Force playbook to coax a goal from free-scoring soldier Justin Garcia.
Goalkeeper Denzil Smith, though, was "spectacular" for Trinidad and Tobago.
"He hurt his finger in the first half, […] we tried to take him off and he said he didn't want to come off," said Eve. "That is the kind of fight and the grit that we will have to have to build back Trinidad and Tobago's football."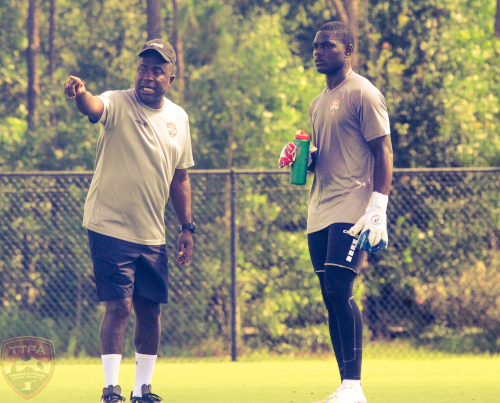 Eve pointed out that Trinidad and Tobago won two games against higher ranked teams, while at the time suggesting rankings meant nothing to him. There could be no argument that the results were a step in the right direction, though.
"Every team that we play [in Nations League A] is ranked way higher to us," said Eve. "But as I told the guys, ranking don't mean anything—it is the work that you do on the field. Ranking means a lot to some other people in some other places.
"[…] We have a clean heart. We want to do the best for our country… There is a lot of work still to go on but this is a good start."