Hutson "Baba" Charles, head coach of Fatima College, doesn't anticipate an easier going this season as he hopes to retain the North Zone and National Intercol titles.
In fact, he said he's well aware that the going is going to get much tougher as his team targets the Secondary Schools Football League (SSFL) Premier Division crown, which eluded them last year.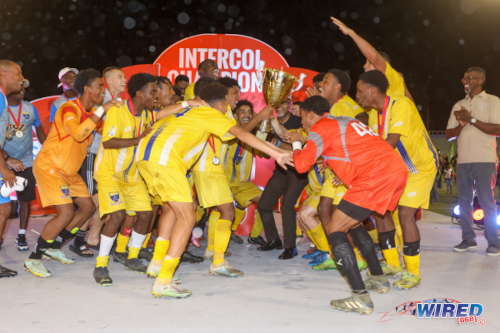 Having started training in June, Charles told Wired868 preparation for the season has been "going good so far".
Fatima will kick off their campaign on Wednesday, when they host St Anthony's College at Mucurapo Road, from 3.30pm.
"These fellas, they're ready and now just waiting for the season to start," said Charles, with certain confidence.
He said the key to Fatima's defensive strength this season will fall partly in the gloves of gifted shot-stopper Tristan Edwards, who was instrumental to the team's successes last year.
"There's a mixture [of youth and experience] in the team."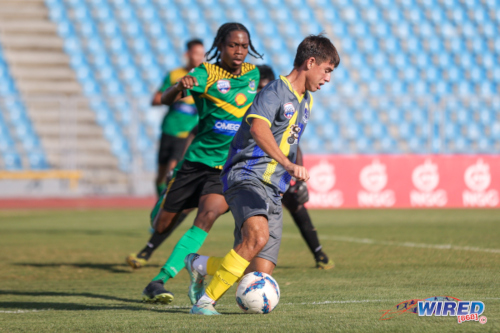 For experience, look no further than the returning national Under-20 standout right full back Christian Bailey and Under-17 attackers Michael Chaves, Aiden De Gannes, and a host of others.
"I expect Seth [Hadeed, returning from injury] and [Jonathan] Mason to play a big part, too."
Like all the other coaches, Charles said while his team may be better prepared than last year for the upcoming season, all other teams in the zone and beyond, will be as well. But he was also specific about the biggest threats.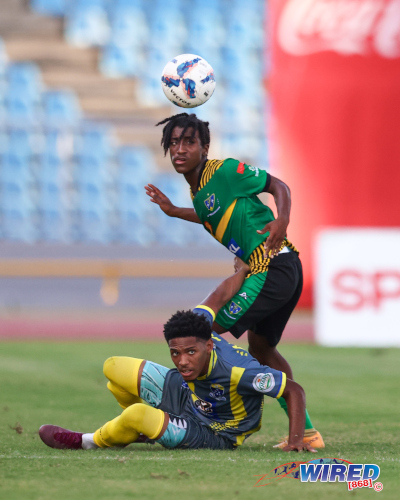 "Most of the teams in the south, like Benedict's, Naparima, Presentation (San Fernando), I expect them to pose a challenge, more so because of some of the players they recruited from other schools."
Shortly after his appointment as Fatima's head coach, Charles lifted Fatima to Premiership promotion. And after the lengthy lull in schools' football during the Covid-19 pandemic, he helped the team achieve an impressive North Zone Intercol title, before winning the national crown.
The target this year is to retain the titles and add a league crown to the bag, Charles said.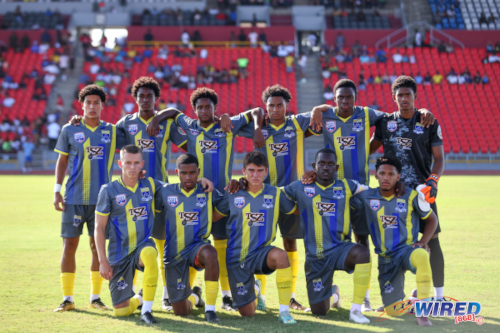 "We know it will be challenging because the other teams have had a lot of time to prepare [compared to] last year."
"We expect the season to be a tough one," he added, highlighting the change in the competition format. "Some teams could start off slow but will pick up probably mid-season, and I expect it to be a lot harder than last year in that respect."
His counterpart Ronald Daniel, coach of the perennial favourites St Anthony's College, agreed that teams are better prepared this season.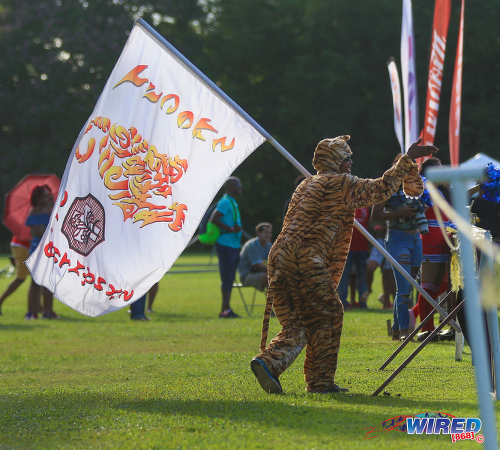 "St Anthony's always [faces a challenge]. No matter who St Anthony's playing, they always have a challenge," Daniel said, suggesting that the Tigers' opponents are usually at their best when they meet.
Midfielder Aalon Wilson-Wright and attacking midfielder Joshua Miller are clear stand-outs, both of whom, Daniel said, will be the strength in attack.
He said Andell Fraser, a 17-year-old midfielder who plays club football for Trendsetter Hawks, will make his debut and can be a crucial component of the team.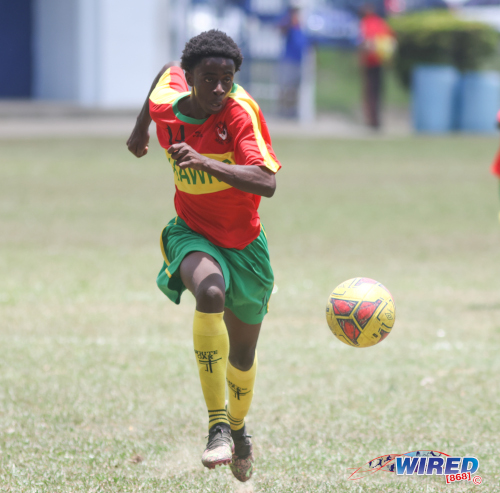 Daniel, short in his prediction ahead of Wednesday's season opener against the Intercol champions, said, "I'm always a competitive competitor."
Meanwhile, East Mucurapo, an undoubtedly unpredictable team, managed to avoid relegation from the Premiership Division after defeating St Augustine Secondary 3-2 last December.
Mucurapo's coach Dale Saunders, said the target is to "move on and build" from last year's experience.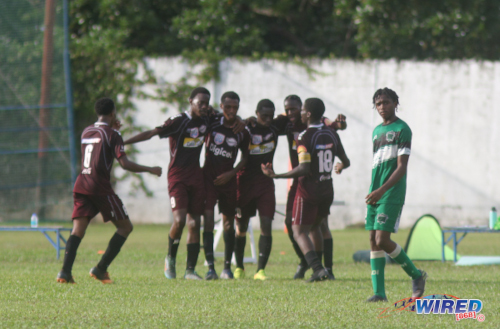 "We're going to try to finish in the top five in the league," he said.
"Last year we had a young team and we do have a lot of them returning, which means we have a bit more experience."
Among the key players, include Jadon McShine, a creative midfielder and team leader, with an eye for goal, and reliable forward Maalik Jarvis, who scored two crucial goals in the playoff, and many others.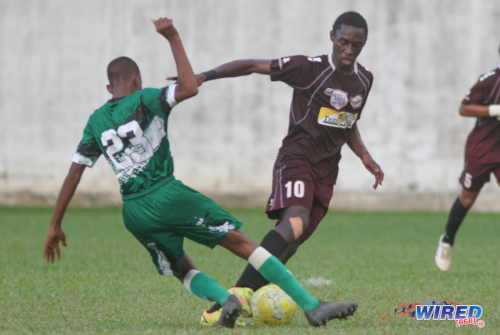 Saunders said there are also a couple less experienced players who will have the chance to break through this season.
Malick Secondary, hoping to remain a mainstay in the division, are led by Anthony Bartholomew, who is now in his seventh year as coach.
Asked about his intentions this year, Bartholomew explained it like a tale of two halves, saying the overall approach will be starkly different to that of last season.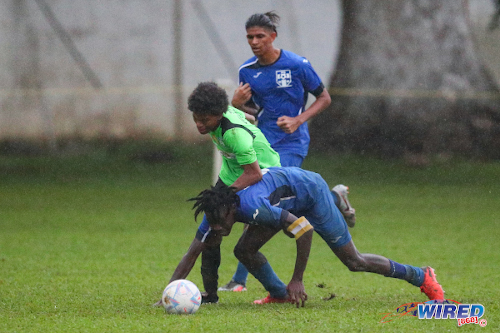 "Last year, we played to stay up. Due to Covid we were really under pressure to get a team to represent in football," he said.
Such is not the case this season. While the core of the team remains the same, with a few additional talents, better preparation and training will make the difference, he said.
The midfield, he stressed, will have to step up to feed the three forwards, J'lon Matthews, Oba Samuel and Ronaldinho Richards.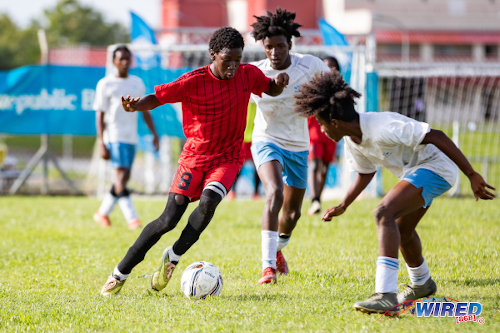 The former two are established players, while Richards is set to make his debut following a recent transfer from Tranquillity Secondary.
"The midfield isn't spectacular," he shared freely, but noted that the target trio are also well capable of creating opportunities on their own, in addition to being good finishers.
"I'm being honest, I think all teams this year supposed to be running (at a high level). Everyone got an equal chance to prepare.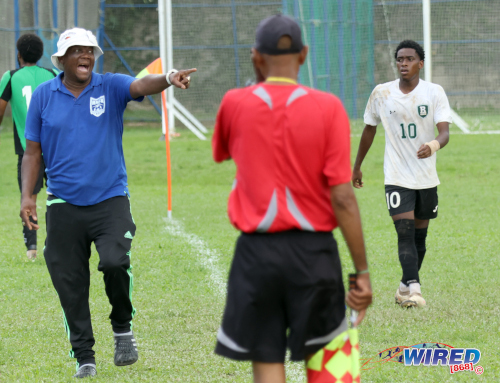 "We ain't studying relegation. We past that stage.
"I just hope we get proper officials," Bartholomew said, quickly flipping the script. "I think they forget it's a children's league and not in their house and (about) who they want to win," he said, "because we've always had a problem."
2023 Premier Division fixtures
Round One
(Wednesday 13 September)
Malick Secondary vs QRC, Serpentine Road, 3.30pm;
Pleasantville Secondary vs St Mary's College, TBA, 3.30pm;
Fatima College vs St Anthony's College, Fatima Ground, 3.30pm;
Arima North vs Presentation (San F'do), Arima Velodrome, 3.30pm;
San Juan North vs St Benedict's College, Bourg Mulatresse, 3.30pm;
Speyside High vs Bishop's High, Speyside recreation Ground, 3.30pm;
Naparima College vs Chaguanas North, Lewis Street, 3.30pm;
Trinity East vs East Mucurapo, Trincity, 3.30pm.