The South Zone Intercol will be held in south Trinidad after all!
Secondary Schools Football League (SSFL) president Merere Gonzales confirmed that his executive made an about turn yesterday morning, in an emergency meeting. And instead of the top South Zone schools competing at the Hasely Crawford Stadium on Thursday 23 November, they will do battle on Friday 24 November at the Mahaica Oval.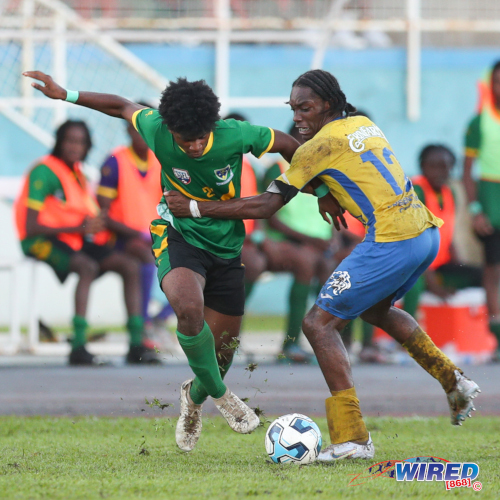 Earlier this week, Gonzales confirmed that the SSFL executive decided to let the south teams play in Port of Spain as part of a double header with the North Zone final. He said they made that decision since the Mannie Ramjohn Stadium is inadequate due to the closure of the covered stands, the Mahaica Oval was "too far" while even the Ato Boldon Stadium in Couva is closed for renovation.
The Skinner Park venue was not considered as it lacks the appropriate dimensions for international football, and the SSFL competition is a feeder ground for the Trinidad and Tobago national youth teams.
However, the SSFL decision prompted a furious response from southern football fans.
Former Point Fortin mayor Francis Bertrand, a former Presentation College (San Fernando) captain and Intercol champion, yesterday described the move as "disturbing".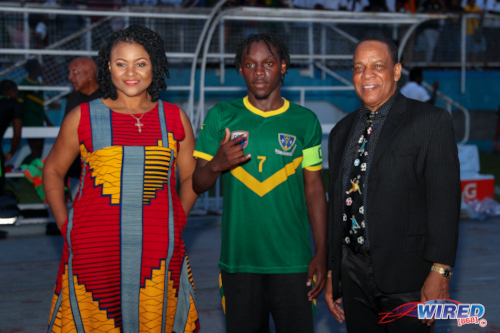 "The rationale given by the president of the Secondary Schools Football League for hosting the South Zone Intercol final in north Trinidad is totally flawed," Bertrand told Wired868. "In the first instance, he indicated that Point Fortin is out of the way, which, as a former player and mayor, I find a disrespect to the community.
"[…] In addition, the Prime Minister just opened a new highway and named it after two (Point Fortin) football icons, Warren Archibald and Leroy De Leon, and that takes you from San Fernando to Point Fortin in 20 minutes.
"So, I can't understand how that is further than going all the way from San Fernando to Port of Spain."
Bertrand further suggested that the SSFL should be embracing Point Fortin's rich football history, rather than moving in the opposite direction. And he questioned why Mahaica Oval was good enough for the semifinal but not the showpiece event.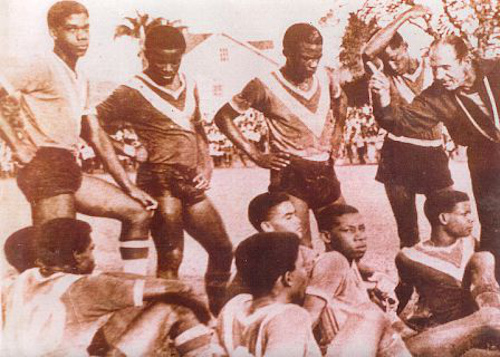 "I think they made a mistake in failing to entrench some of the history [of Point Fortin]," he said. "They should not only hold the south finals there but also be inviting players like Wilfred Cave and Leroy de Leon to the final, so the young players can better appreciate their history. I feel strongly about that.
"[…] And the records would show even now that the attendance at community level football in Point Fortin is the highest in the country. So from a marketing standpoint and with all of that considered, just dismissing Point Fortin as too far is a mistake—and they can still rectify that.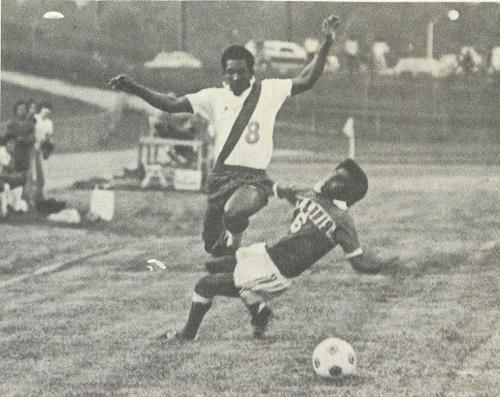 "[…] I think the league is making a mistake and missing an opportunity to pay homage to a community that has given so much to colleges football and Trinidad and Tobago football, and which has a brand new football stadium.
"They need to rethink that."
Francis, it seems, was pushing against an open door. The SSFL indeed gave it a rethink.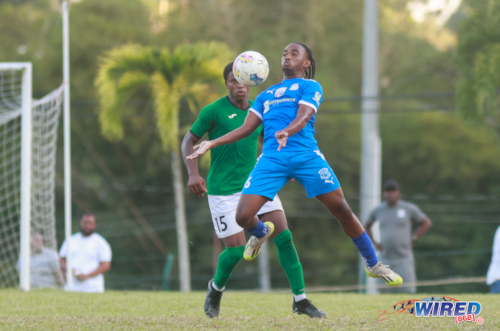 And although Gonzales did not necessarily agree that Point Fortin would draw a larger crowd than Port of Spain, the SSFL executive did rule that south Trinidad deserved a chance to hold the important schoolboys' match.
"After closer look at it and weighing the pros and cons, it was felt that […] having greater security and safety measures for all concerned put in place [at the Mahaica Oval] would be better rather than shift [the game] to Port of Spain.
"We feel Mahaica would have less of a number [in the stands]; but for the persons in the southland to be more at ease, we decided to hold it in south."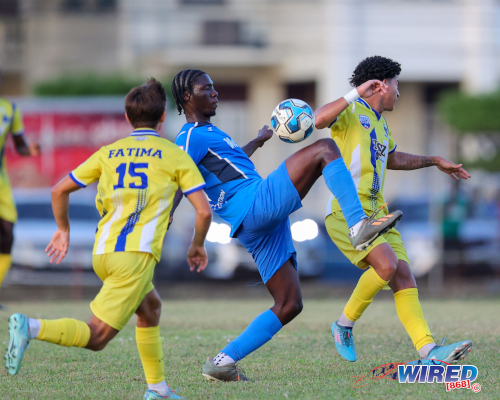 Defending South Zone champions St Benedict's College face Pleasantville Secondary for a place in the final from 3.30pm today at Mahaica Oval. Their meeting will be followed by a derby between the "Pres Lions" and Naparima College from 5.30pm.
In North Zone Intercol action yesterday, there was a significant dethroning as Queen's Royal College stunned defending champions and 2023 Premier Division winner Fatima College 2-1.
QRC will meet St Anthony's College in the North final, after the latter team saw off East Mucurapo Secondary 3-0.