The 2023 South Zone Intercol final will be held in Port of Spain.
Secondary Schools Football League (SSFL) president Merere Gonzales confirmed that the school body's fixture committee did not make a misprint.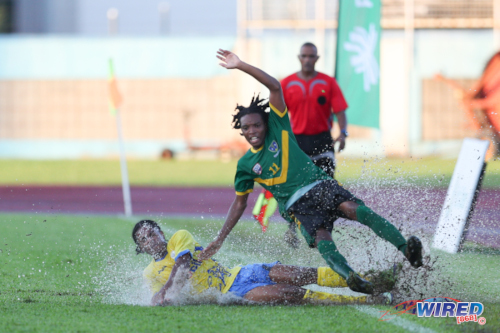 A lack of suitable venues in south and central Trinidad, as far as the SSFL executive committee is concerned, has forced the organising body to move the biggest fixture in the southern schoolboy calendar to another geographic location. And the Central Zone final could follow a similar fate.
With the Mannie Ramjohn Stadium in Marabella incapable of holding a sizeable crowd, the Ato Boldon Stadium in Couva closed completely and Skinner Park in San Fernando no longer possessing dimensions for international standard football—thanks to a UDECOTT "revamp"—Gonzales said the SSFL was forced to improvise.
(Although the Ato Boldon Stadium is in central Trinidad, it has hosted the South Zone finals before due to issues at the Mannie Ramjohn Stadium.)
And as a result, the South Zone Intercol finals will be staged as part of a double header with the North finals on Thursday 23 November.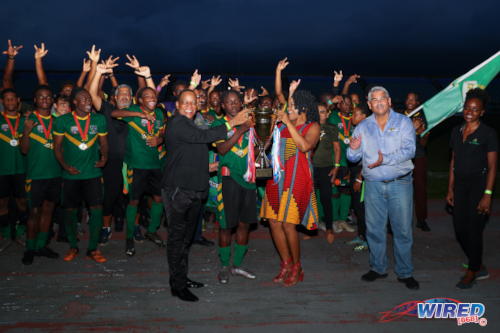 "The Ato Boldon is under refurbishment, there are no covered stands at the Mannie Ramjohn Stadium no covered stands and it is a safety risk to put a crowd there," Gonzales told Wired868, "and Mahaica Oval and Moruga would be too out of the way if you are talking about getting a greater support from the south schools.
"So, while the semifinals are at Mahaica, the finals will be at the Hasely Crawford Stadium."
At present, defending South Intercol champions St Benedict's College is among the quartet of teams that will contest the South Zone semifinals on Friday. The other schools are: Presentation College (San Fernando), Naparima College, and Pleasantville Secondary.
"Naps" are the most dominant school in the Premier Division era while Presentation, St Benedict's and Shiva Boys Hindu College have also lifted league titles since 2014.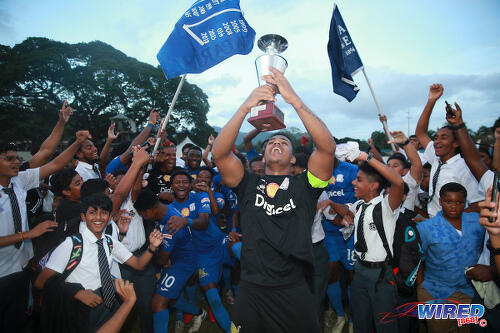 It was not until late last month that Fatima College became the first non-south school to win the Premier Division league crown.
However, Gonzales said the SSFL executive deliberated carefully before deciding to move the South Intercol final up north, and suggested that it was up to relevant state bodies to ensure the southern venues are up to scratch for 2024.
"Hopefully the authorities and the powers-that-be will speed up operations in the future," said Gonzales. "Putting anybody at [the Mannie Ramjohn Stadium] right now is putting the people's children at risk and we are not doing that.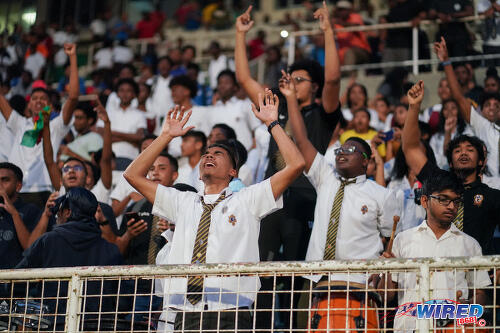 "So, we are creating a double header [with the North Zone], which people clamoured for."
In another twist, the SSFL executive committee opted to play the South Zone final at 5.30pm on 23 November, with the North final at 3.30pm—effectively making the northern schools the undercard in their own neighbourhood.
Gonzales suggested that there were pros and cons no matter which teams were asked to play first.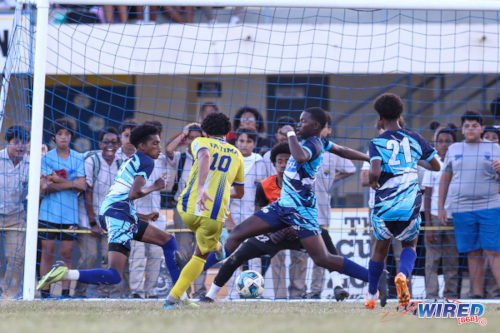 "They might have played the North Zone final last, but maybe this time will give the south fans enough time to get to the game," said Gonzales. "Although you can look at it another way and say the south people might have preferred an earlier kick off so they could leave earlier and get home at a reasonable hour.
"So, we were between a rock and a hard place."
The eventual South Zone Intercol conquerors will face the East Zone winners in the National Semifinals before the winner tackles one from the North, Central and Tobago champs.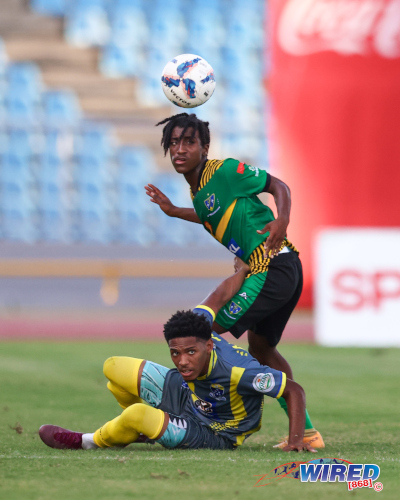 The National Intercol final is already set for the Hasely Crawford Stadium on Thursday 7 December. If a south school makes it that far, they can consider their zonal final as a dress rehearsal.
Upcoming Intercol fixtures
(Wednesday 15 November)
San Juan North v St Augustine Secondary, East Semis, 3.30pm, Arima Velodrome;
Arima North Sec v Trinity College East, East Semis, 5.30pm, Arima Velodrome;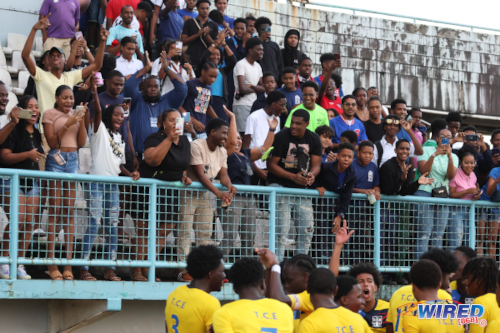 (Thursday 16 November)
St Anthony's College v East Mucurapo Sec, North Semis, 3.30pm, Hasely Crawford Stadium;
Fatima College v QRC, North Semis, 5.30pm, Hasely Crawford Stadium;
(Friday 17 November)
St Benedict's College v Pleasantville Secondary, South Semis, 3.30pm, Mahaica Oval;
Presentation (San F'do) v Naparima College, South Semis, 5.30pm, Mahaica Oval;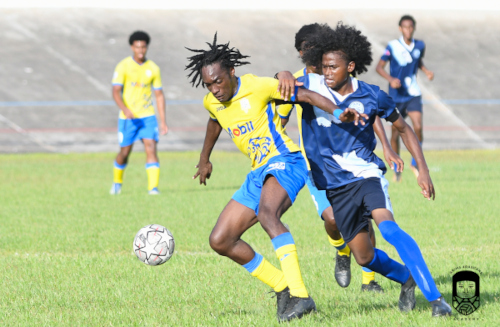 Zonal Intercol finals
(Monday 20 November)
Chaguanas North Sec v Miracle Ministries PHS, Central finals, 3.30pm, TBA;
(Tuesday 21 November)
San Juan/ St Augustine v Arima North/ Trinity East, East finals, 3.30pm, Larry Gomes Stadium;
(Wednesday 22 November)
Speyside High v Bishop's High/ Signal Hill, Tobago finals, 5.15pm, Dwight Yorke Stadium;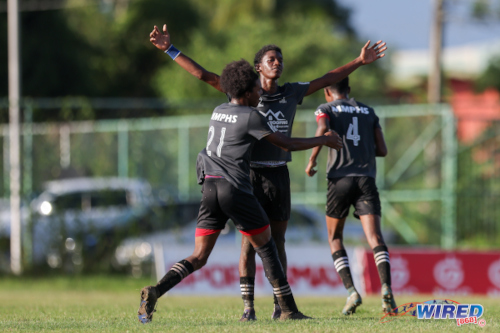 (Thursday 23 November)
Fatima College/ QRC v St Anthony's/ East Mucurapo, North finals, 3.30pm, Hasely Crawford Stadium;
St Benedict's/ Pleasantville Sec v Naparima/ Presentation (San F'do), 5.30pm, Hasely Crawford Stadium.