"Football has always been a part of my life," said Fatima College attacking midfielder Aidan De Gannes.
De Gannes grew up playing football with his father, Rene De Gannes, and older brother, Andrew De Gannes. All three have now represented Fatima on the football field.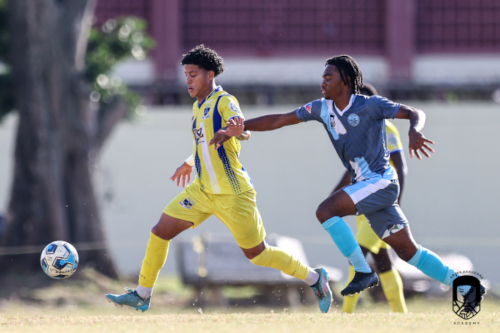 His father won an Intercol trophy with Fatima while Andrew used the Mucurapo Road institution as a springboard to the national youth team and his current school, Oregon State University.
Aidan hopes to follow in both of their footsteps. With the Secondary Schools Football League (SSFL) Premier Division crown already secured, he is now targeting North and National Intercol titles before also making his way to a college in the United States.
He took time to talk one-on-one with Wired868:
What is your date of birth?
9th January 2005.
What is your hometown?
I am from Petit Valley. I live with my mom and dad. I have one brother and two half-sisters.
How do you describe yourself as a person?
Well, I would say very hardworking and committed to anything I put my mind to. In terms of my personality, I like to help everybody around me and make sure everybody is good. I would say I am a caring person.
What is something most people do not know about you?
Most people don't know that I could play tennis well. It is not really a second sport but in my free time I will play and I am decent at it.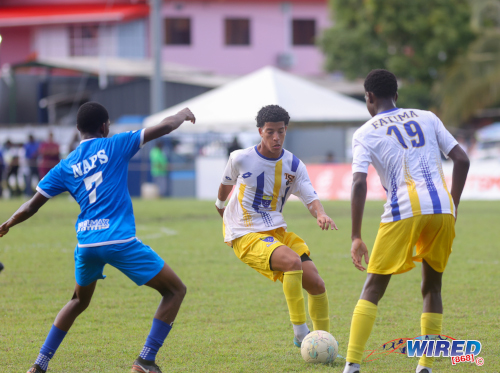 What do you enjoy in your free time?
I go and lime with my friends and play video games. I also like to relax because during the season I don't have much free time—but I really like to lime with my friends and thing.
What pushes you to succeed?
My brother's path to where he is right now. I want to be where he is! He left Trinidad to play football and I want to do the same. My love for the game as well. There has always been football in my life.
Who is your favorite player?
Cristiano Ronaldo is my favorite player of all time. I love his determination to always improve. Even when things don't go his way his ability to stay confident in his abilities. I love his hard-working nature.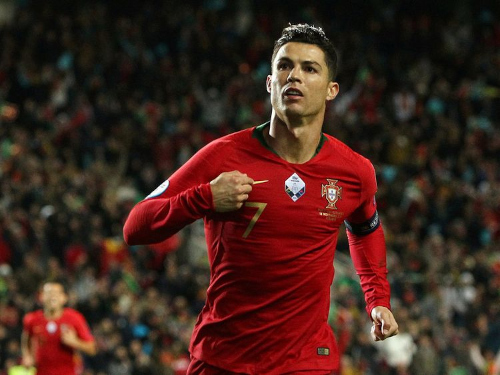 Locally my favorite players would be Levi Garcia and Kevin Molino. I like Levi because he is very skillful and he is very good at taking on players due to his speed and athleticism. I like Kevin because he has very good spatial awareness to show in the pockets for the ball and create chances for his teammates.
What is your favorite team?
Real Madrid, basically because Cristiano played there for a very long time. The way they play is very similar to the way I want to play.
Real Madrid try to get their midfielders on the ball in order to create opportunities for their strikers and this is how I like to play. I like to be on the ball as much as possible and take control of the game, in order to keep the ball flowing and create chances for the strikers.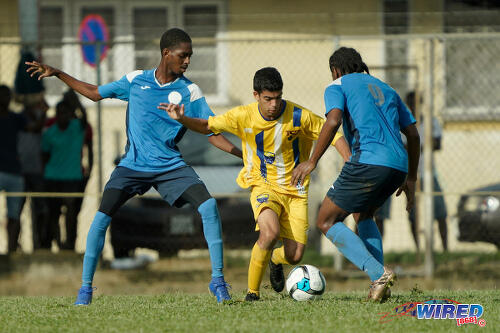 How did you start playing football? What was your earliest football memory?
Back when I was five, my brother and I used to play against my father in the yard. I would say that is my earliest memory of playing football.
What was your best moment in football so far?
My happiest moment would be assisting the winning goal for my team to win the SSFL league title. Also winning the National Intercol last year and more recently my hattrick against QRC. We won 7-1!
It was a big confidence booster for myself and the team, because we know the history between the two schools and the rivalry between each other.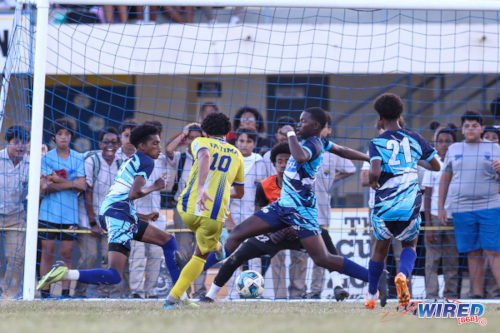 Who was your most important coach/coaches and why?
I would honestly say I have had many important coaches who influenced me. I have my early coaches, coach (Kerdyn) Moe and coach (Stephen "Bison") Williams. They really taught me a lot in my early stages of the game and always pushed me and helped me to reach to the level I am today.
My current coaches, Hutson Charles and Russell Sutton, also always teach me ways I can improve to help me get to the next level.
What makes you stand out as a player?
I would like to say my technical ability, my creativity and the way I read the game. I am a very unselfish player, I like to keep the ball moving. I am also a very attacking player, I like to assist and score goals.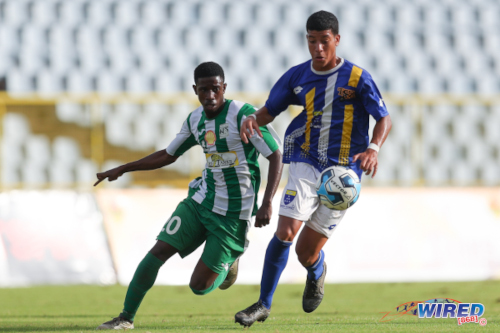 What is your ambition in the game? How far do you hope to go?
Well, I would like to be a professional player, but first I want to go to college in the US and do my degree. When I am done, I am hoping to get on the professional platform. In college I would like to study business management as I would like to one day own and run my own successful business.
What is your target for this season?
My target is to win all three titles. The SSFL league title, the North Zone Intercol title and as well as the National Intercol title. Personally, I would like to score at least 15 goals and get at least 10 assists. (At the time of writing, Aidan De Gannes has 10 goals this season.)
What do you enjoy about the SSFL competition?
It is very competitive and it is played at a high intensity and makes you make quick decisions, as well as it is a gateway for Trinidad and Tobago players to go further in football. That could be through scouting or getting scholarships for colleges in the US.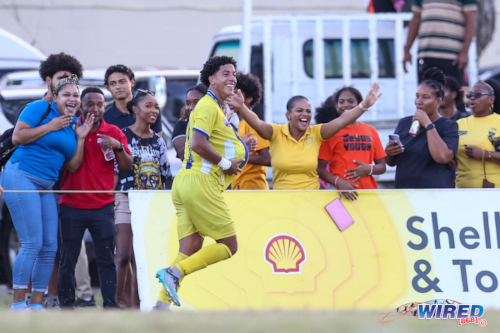 What if anything, would you like to see improve about the SSFL competition?
Maybe a little bit more investment into football programs in schools, so players could get to improve and be able to help the country in football in future years.