"I just humble miss," said Naparima College midfielder Jaron Pascall with a laugh, as he downplayed any suggestion that he was a celebrity on Lewis Street, San Fernando—the home venue for his school's football team.
But, as spectators filled the stands, Pascall was warmly and respectfully greeted by all.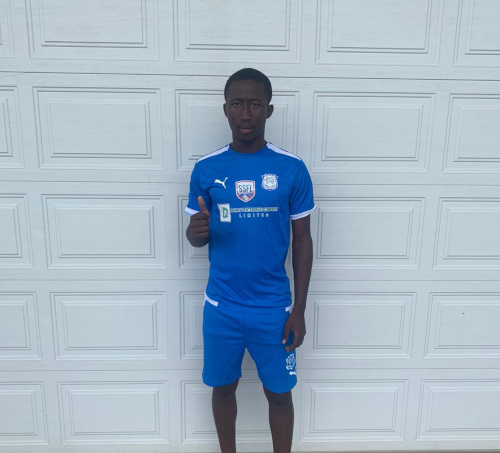 Pascall represented Trinidad and Tobago from national under-15 to under-20 level—most recently, at the 2022 Concacaf Men's Under-20 Championship. And he dreams of becoming a professional player in Europe one day.
In between his push for honours with "Naps", he spoke to Wired868 one-on-one:
What is your date of birth?
21 January 2004
What is your hometown?
Chase Village
How do you describe yourself as a person?
Quiet, funny at times—very relaxed and humble.
What is something most people do not know about you?
I am very humble. I also was involved in martial arts at a younger age before football became my passion.
What do you enjoy in your free time?
I enjoy listening to music. I often listen to music at home before a game.
What pushes you to succeed?
My passion for the sport and my family.
Who is your favorite player?
I have two favorite players, Thiago Silva and Virgil van Dijk. I love Thiago's composure and his ability to read games. I love the same about van Dijk, as well as his passing ability and defending skills, his one-v-one defending.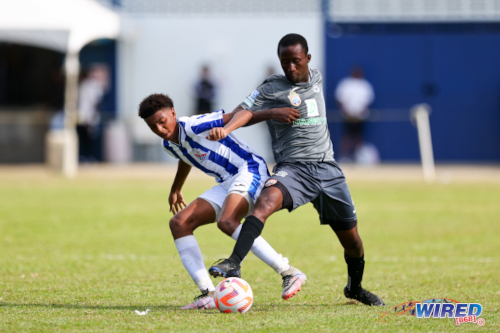 What is your favorite team?
My favorite team is Barcelona, I love their style of play. One of their games that stood out for me was when they won the Champions League in 2015. They played a final against Juventus and won 3-1.
What I loved about the game was their dominance that day—the way they approached such a high stakes game and became victorious was amazing. Another really great game was the comeback, I believe in the same year, where they won against PSG.
How did you start playing football?
I started playing football around six or seven years old. My earliest memories of football was watching the game with my parents, mostly my mom. They saw that I liked the game and they both gave me the push to start playing.
My mom, Shirlann Jules, became a football fan in the days of the Strike Squad team. I also have two cousins who play football: Aaliyah Pascall who plays with Defence Force and Latifha Pascall who plays for Navarro College in the US.
(Both of the Pascall girls represented Trinidad and Tobago at national youth level.)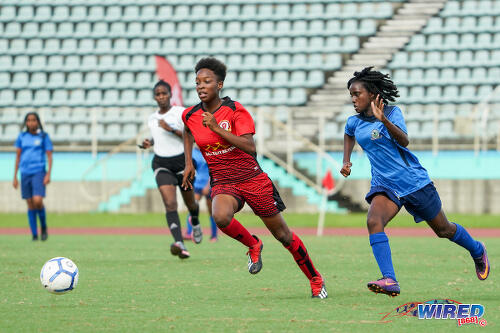 What was your best moment in football so far?
Representing my country as a national youth player in the CFU Under-14 tournament, Concacaf Under-15 Championship and Concacaf Under-20 Championship. My highlight so far was winning the Under-14 CFU Shield Cup at the first opportunity representing my country.
Who was your most important coach/coaches and why?
Shivaurn Harding: He was my first football coach at Waterloo Institute and he was responsible for teaching me the basics of the game
Clyde Leon and Stuart Charles-Fevrier: These coaches helped me understand the tactical aspect of the game and they increased my knowledge about football. They were my most influential coaches.
Richard Hood: I learned a lot under coach Hood, especially as a defensive player.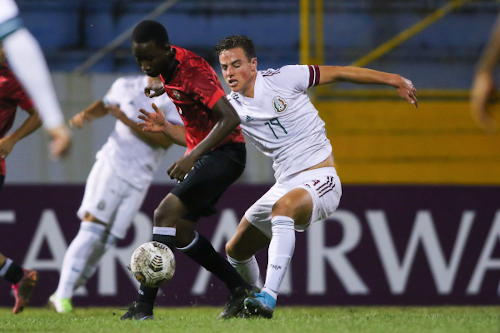 What makes you stand out as a player?
My composure and ability to read the game, as well as my technique, passing ability and defending. I am an all-rounder. I can play as a center back or in a central defensive midfield position.
What is your ambition in the game? How far do you hope to go?
My goal is to play professional football at a high level in Europe. I currently have a plan and I am working hard and going after my goals one by one.
What is your target for this season?
To win a title and to be recognized as one of the top midfielders in the league.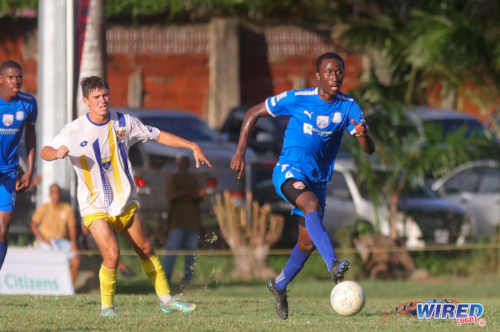 What do you enjoy about the SSFL competition? Would you change anything?
I love to see the competitiveness between schools and the joy of trying to come out as the top school in football.
The level of the football right now is decent, so there isn't anything much to change.